Keeping up with the beauty world is no easy feat, but thanks to our Best Beauty Buys roundup, you can keep your finger on the pulse of what's hot in the world of skincare, makeup, body care and beyond. For January's Best Beauty Buys, expect nourishing body boosters, glow-getting skincare, and soothing scents to see you into the new year, as tried and tested by our resident beauty expert, Frankie.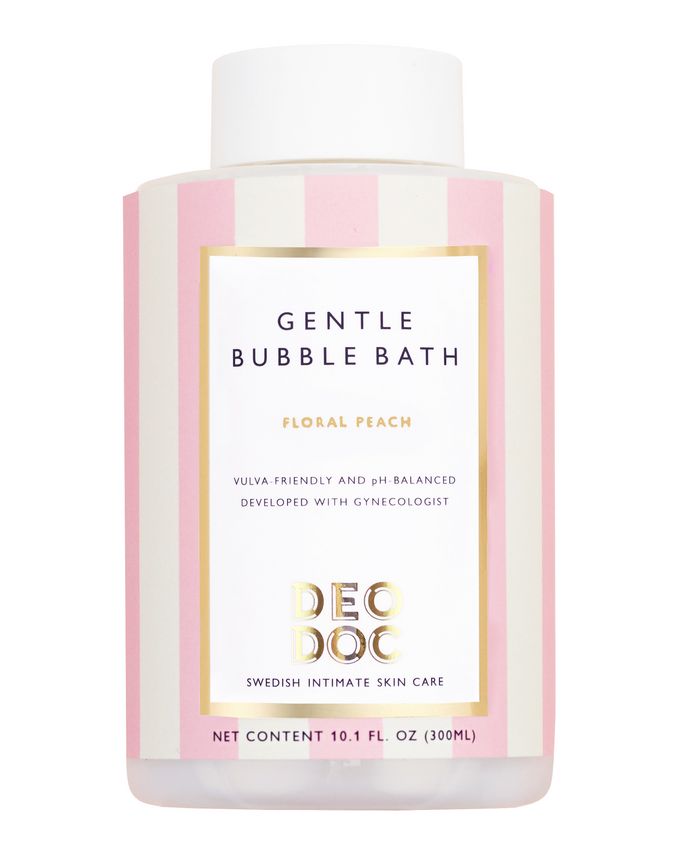 Deodoc 'Gentle Bubble Bath' – £29
Dark days and cold weather call for one thing – bubble baths. But did you know that most sweet-smelling foams and bright bubbling formulas can cause serious problems down there? Yep, we hate to break it to you, but as wonderful as it is floating around in a big bath of scented bubbles, pH-disrupting products can cause everything from irritation to thrush. But before you go throwing out all your favourite bathing buys, some work with your body to keep you – and your vulva – happy. One such tub treat is Deodoc's 'Gentle Bubble Bath'. Developed and tested by leading doctors and gynaecologists, its 100% vegan, hypoallergenic, delicately florally fragranced formula doesn't upset the natural flora and pH balance, and instead provides a gentle yet luxurious creamy foam full of vitamin E, Shea butter, and olive oil.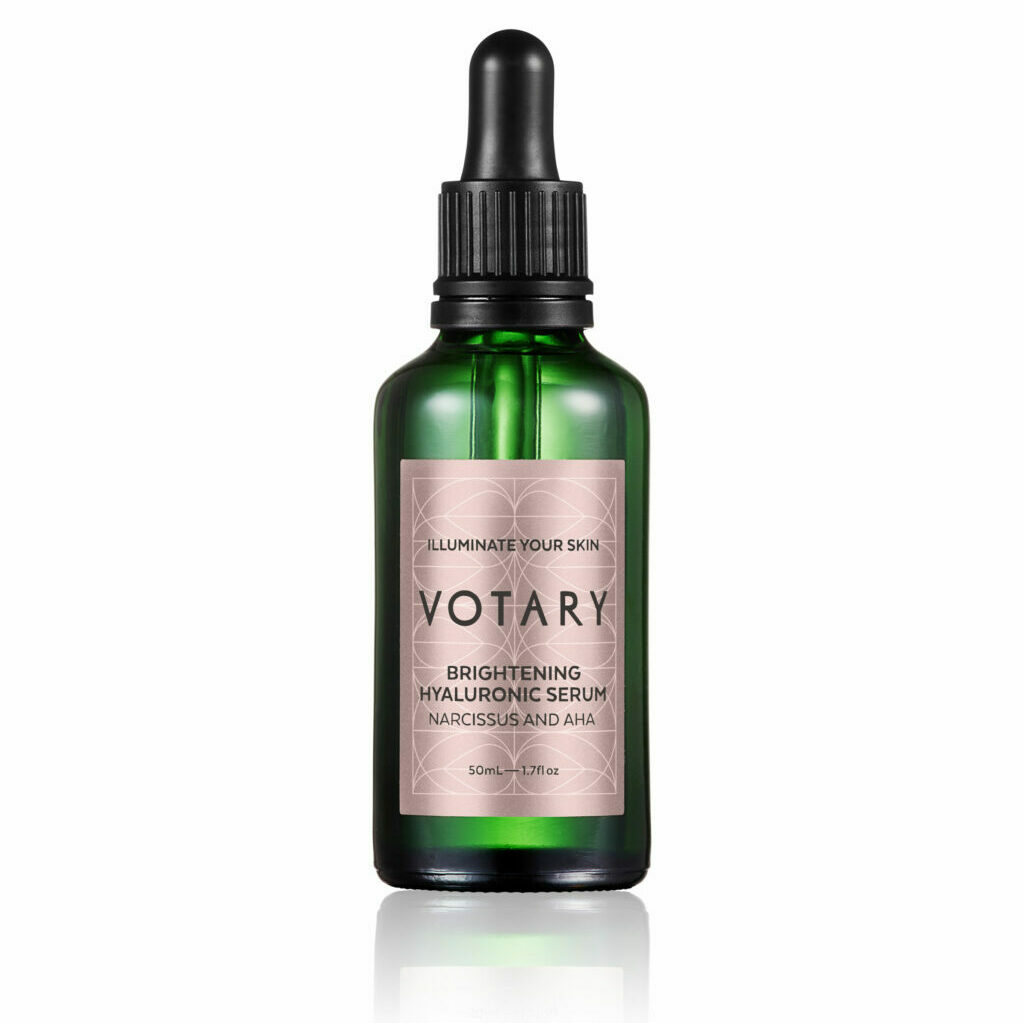 Votary 'Brightening Hyaluronic Serum' – £75
If dreary winter skin has got you down, then Votary's new super serum is just the ticket. A brightening blend of narcissus extract, glycolic and hyaluronic acid, and bilberry fruit extract – it gently lifts away dull, dead cells while providing antioxidant protection, plumping and hydrating, smoothing fine lines, and boosting the skin's natural renewal process. The result? Even tone, reduced pigmentation, and gorgeous, glowing skin. Sold.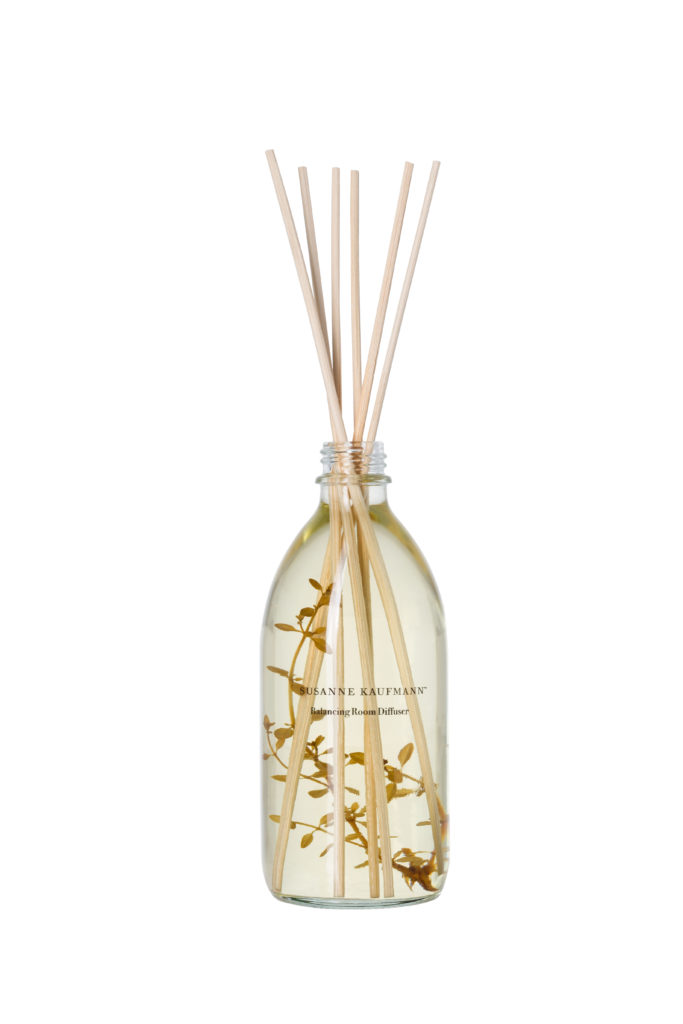 Susanne Kaufmann 'Balancing Room Diffuser' – £67
Beat the January blues with a mood-boosting, uplifting scent – like this olfactory offering from Susanne Kaufmann. Inspired by the Austrian tradition of welcoming guests into your home with a warming scent, this dreamy diffuser is formulated with calming notes of ylang ylang, nutmeg, patchouli, lemon, and lavender – all known for their soothing and mood-enhancing properties. Plus, thanks to patchouli's natural antibacterial properties, it helps keep air clean and free from pollutants, and it comes housed in a recyclable glass bottle, hand filled in Austria. Like we said, dreamy.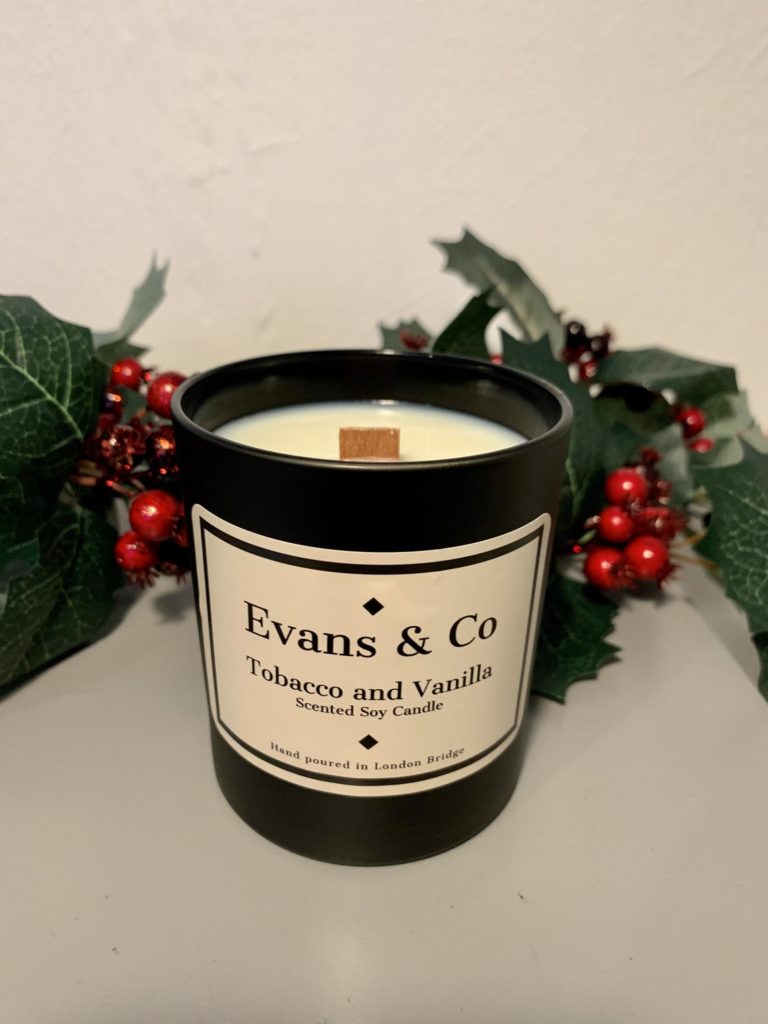 Evans & Co 'Tobacco and Vanilla Candle' – £21.95
But if it's a cool candle you're after, then Evans & Co's handmade, hand-poured offerings – made right here in London – tick every box. Not only do they look seriously chic with their cool matte black and matte grey glass jars, but they're also made with a unique blend of coconut and soy waxes and vegan oils and boast scents to rival some of the fanciest designer fragrances. Our top wick pick? The 'Tobacco and Vanilla', which – with its indulgent notes of spicy ginger, warm cinnamon, rich vanilla, and amber, nutmeg, and lime – gives Tom Ford's 'Tobacco Vanille' a run for its money.
Authentic Beauty Concept 'Airy Texture Spray' – £24.90
Although hot summer days might feel like a million miles away, boho, beachy waves and tousled tresses are possible sans sea and sand thanks to Authentic Beauty Concept's new 'Airy Texture Spray'. Free from artificial silicones, colourants, and waxes, it instead uses bamboo and tapioca extracts to load locks with va-va-voom volume and cool-girl texture without weighing hair down or leaving stickiness. It also offers heat protection and scents your fuller mane with an alluring, fresh scent. Cue the slow-motion hair flick.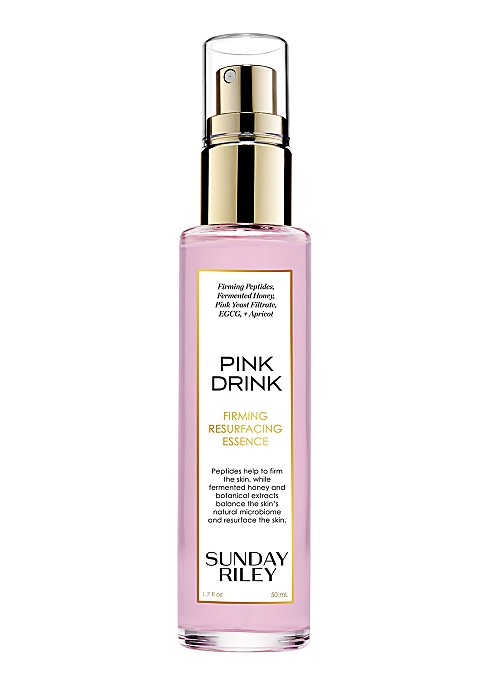 Sunday Riley 'Pink Drink Firming Resurfacing Essence' – £42
The next best thing to feeding your skin a big beauty boosting drink? This essence from Sunday Riley. Packed full of too many nourishing ingredients to name (peptides, fermented honey, green tea, chlorella, kelp, cucumber…), it works to support and balance the skin's microbiome while protecting against ageing aggressors. In a nutshell, it's your one-stop-shop to a clear, calm complexion, and smoother, softer, younger-looking skin. And it looks seriously pretty on your bathroom shelf.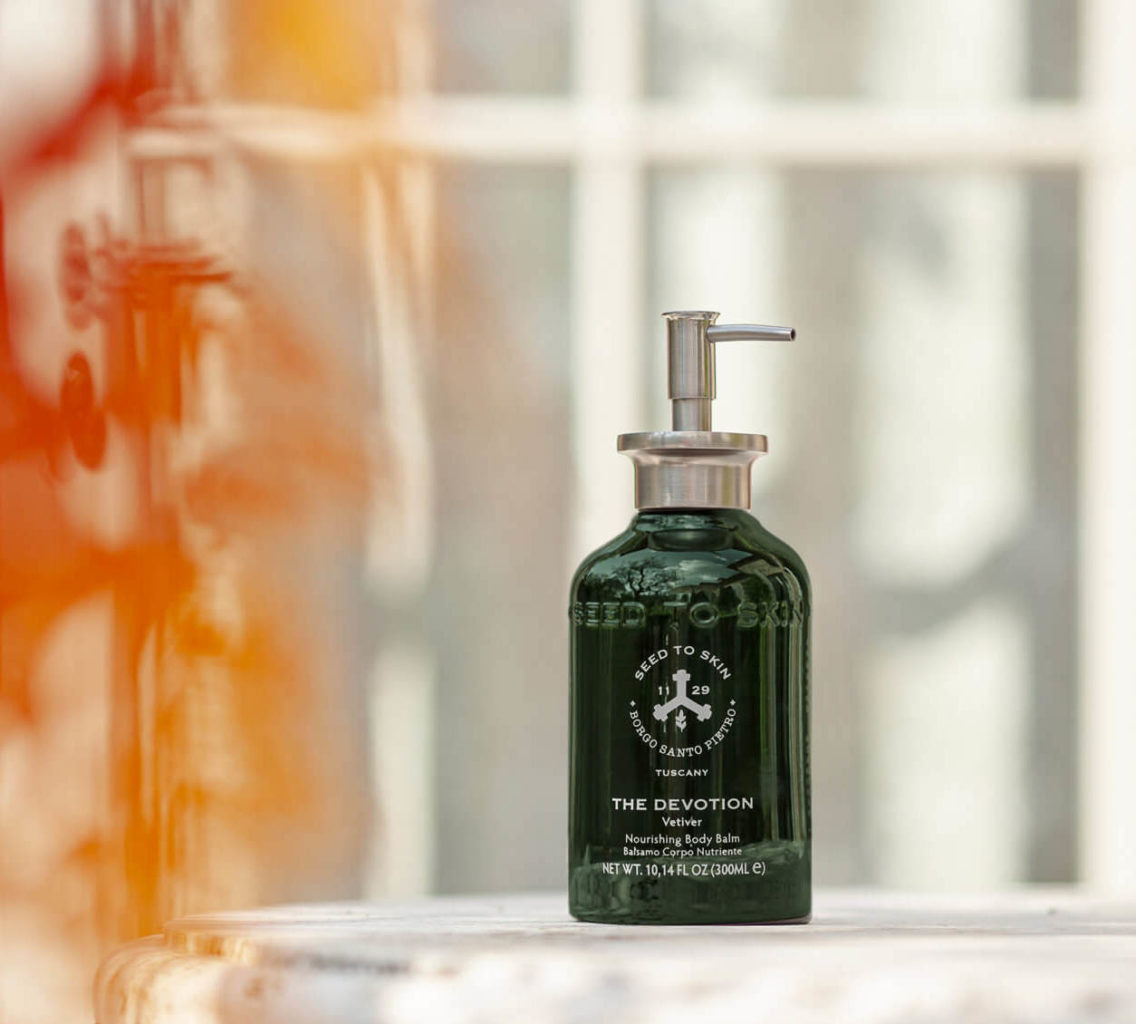 Seed To Skin 'The Devotion Vetiver Nourishing Body Balm' – £81
Dry, crepey skin, elbows that look like elephant's feet, and flakiness – just some of the problems our bodies encounter during the cold winter months. So, give some love back to your limbs with this ultra-nourishing, plant-based body balm bursting with Mother Nature's most powerful, perfecting ingredients. There's probiotic and mineral-rich thermal water from Italy, hydrating Shea butter and macadamia oil sourced from Seed to Skin's Tuscan farm, and natural enzymes to boost skin health. Not to mention an array of essential oils (rose, lavender, geranium, and neroli included) and uplifting notes of vetiver and pink pepper that guarantee to put a spring in your step no matter how much the temperature drops outside.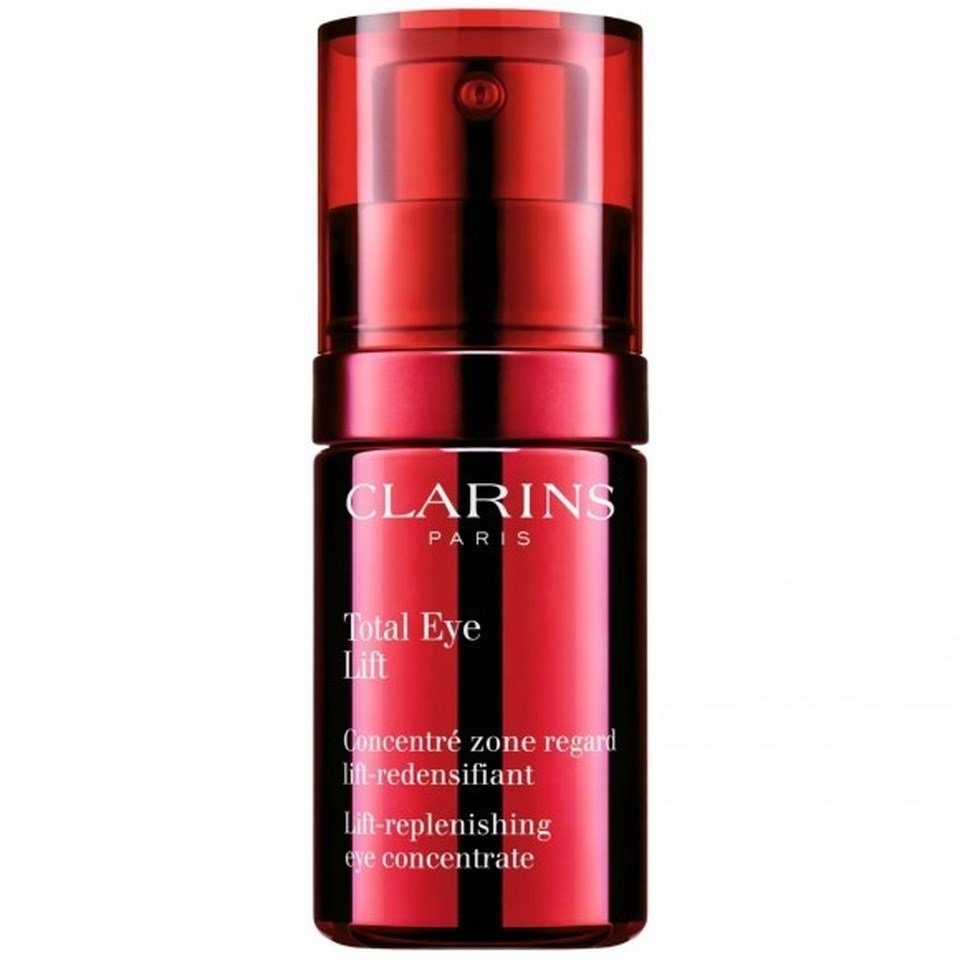 Clarins 'Total Eye Lift' – £58
If the festive season has left you looking a little worse for wear, then it's time you invested in a powerful peeper protector. The skin around our eyes is much thinner than that on the rest of our face, and it's where signs of ageing and tiredness show first. Thanks to a combination of powerful plant extracts and plant-based caffeine, this clever creation from Clarins instantly smoothes and soothes the delicate eye area whilst reducing the appearance of dark circles, boosting collagen production, banishing eye bags, and preserving firmness. We know what we'll be reaching for when we've indulged in one too many festive tipples…
Wild Science Lab 'Leaf + Seed Head Range' – From £24
After Wild Science Lab co-founder Zoe Wasfy battled with pregnancy related hair loss, she and her husband Ali combined their experience in natural beauty development to create a range of hi-performance, sustainable, botanical-based haircare products that soothe both strands and scalps. Harnessing the power of CBD alongside five energising essential oils, the 'Leaf + Seed Head Range' boasts scientific, never-before-seen formulas that calm stressed-out scalps and promote healthy hair growth. The 'Head Way Shampoo' gently cleanses congested skin, whilst the conditioner replenishes moisture and strengthens locks and the 'Head Strong' serum stimulates and rejuvenates from root to tip. Can you say hair heroes?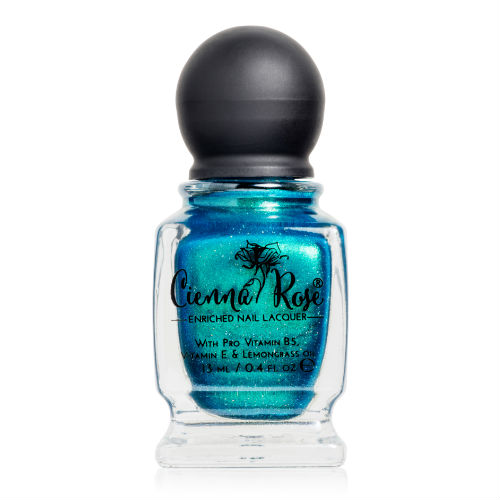 Cienna Rose 'Nail Polish' – £9
Whether you're after a deep wintery blue, a gorgeous golden glitter, a rich deep red, or even a bright pop of pink, Cienna Rose has the perfect polish for you. Each of the cruelty-free, vegan, 12-free formula shuns harmful chemicals and proves you don't have to pack in harsh additives to create long-lasting, richly pigmented colours. They also have the added beauty benefit of being infused with Pro Vitamin B5, vitamin E, and lemongrass oil to tend to your talons and keep them nourished and strong. Our new mani must-have.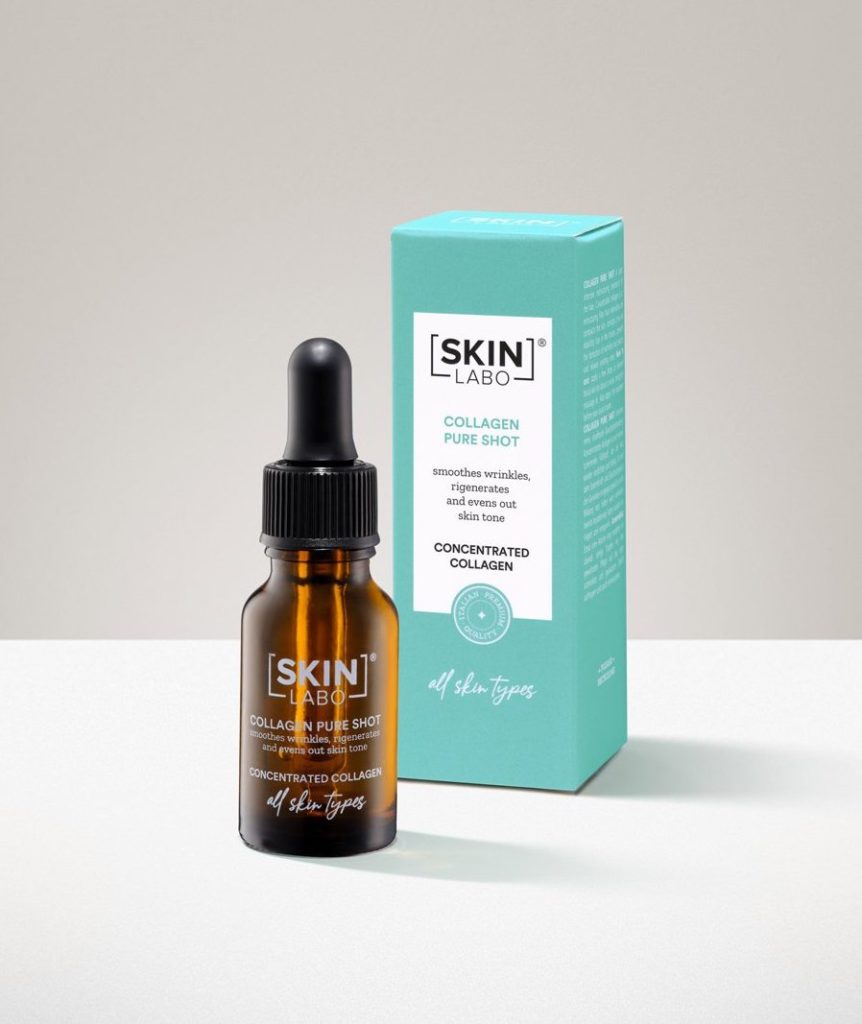 Skin Labo 'Collagen Pure Shot' – £27
When it comes to anti-ageing, it's all about preserving and enhancing our skin's collagen levels. Not only is collagen responsible for the firmness, tone, and plumpness of our skin, but it's also a key tissue that keeps things looking smooth and supple. The bad news? Once we hit our mid 20s, collagen levels start to deplete. The good news? Products like Skin Labo's 'Collagen Pure Shot' help restore and retain collagen in the skin, in turn increasing elasticity, preventing and smoothing lines and wrinkles, and keeping our faces firm and fabulous. It's so good, that 91% of users saw a significant reduction of lines and wrinkles in just two weeks. Enough said.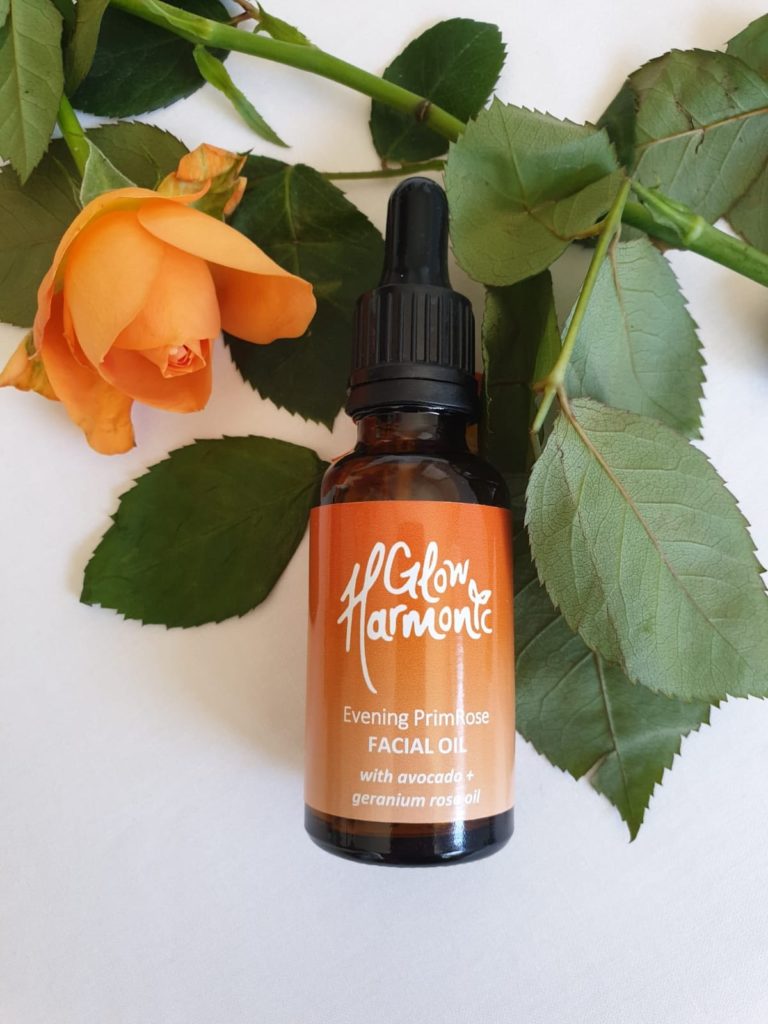 Glow Harmonic 'Evening PrimRose Facial Oil' – £38
Dry, dehydrated skin is never in, and although it may sound like an impossible task during the winter season, you can keep your skin soft, supple, and deeply hydrated. Especially if you add this nourishing and deeply moisturising face oil to your skincare arsenal. An all-natural blend of avocado, evening primrose, rose, and vitamin E oils, just 2-3 drops is all it takes to replenish moisture levels and deliver deep-down hydration to keep skin healthy happy, all winter long.
words by Frankie Rozwadowska
---
READ MORE | 9 Scalp Saviours To Try