I am sure, like most people, my urge to travel has never been so strong. Having only seen my own street and about four others (on my daily run), I spend any spare time I have dreaming (and Googling) destinations that we, as a family, are going to explore once we are able to and it is safe to do so. I will never take that freedom for granted again. So, when might we be able to safely book a holiday again? And what factors should we be considering when we do? I reached out to my go-to on all things travel-related, James Bell, Managing Director of Turquoise Holidays. With no access to a crystal ball, James can't predict entirely how this will pan out but he definitely has fantastic insight into the travel market, hoping that you'd be safe to plan a holiday for late this year (think Christmas time) and offered up some incredibly sound and hopeful advice on the dos and don'ts of booking a holiday:
Book sooner rather than later
2021 is likely to be a big year for holidays, so it's a good idea to book sooner rather than later if you have a particular holiday in mind so you don't miss out on your dream destination. Hotels and aeroplanes are likely going to have to adjust their capacity as well to make things as safe as possible for everyone, which means there will be less availability yet higher demand. Plus, flexible booking policies are probably the best they'll ever be, so despite uncertainty in the near future, you can get something in the diary to look forward to.
Make sure you book with a trusted tour operator like Turquoise
This is not the time to try and cut corners as should anything happen that puts your holiday plans in jeopardy, you want to know you can get your money back. Plus, book on a credit card rather than a debit card if you can. Also, if you are abroad and need to get home for any reason, you want the best people helping you do that. With a tour operator, you are never on your own – there is always help at hand.
Check with hotels and resorts about their hygiene and safety policies
A tour operator like Turquoise will be able to advise you on all this – but it is a good question to ask.
Island isolation
Islands such as the Maldives, Mauritius, Fiji or the Caribbean are trending right now – somewhere you can fly and literally flop! It's the thought of fewer people in one place, making it hopefully a more appealing and safer place to travel to.
Beat the rush
One thing which will happen is a huge surge in people looking to travel later in the year to use up annual leave. Book now to get the best pricing and availability. When borders start to open, hotels and airlines will no doubt take advantage of huge demand.
The places we are dreaming of:
Best for families: Mauritius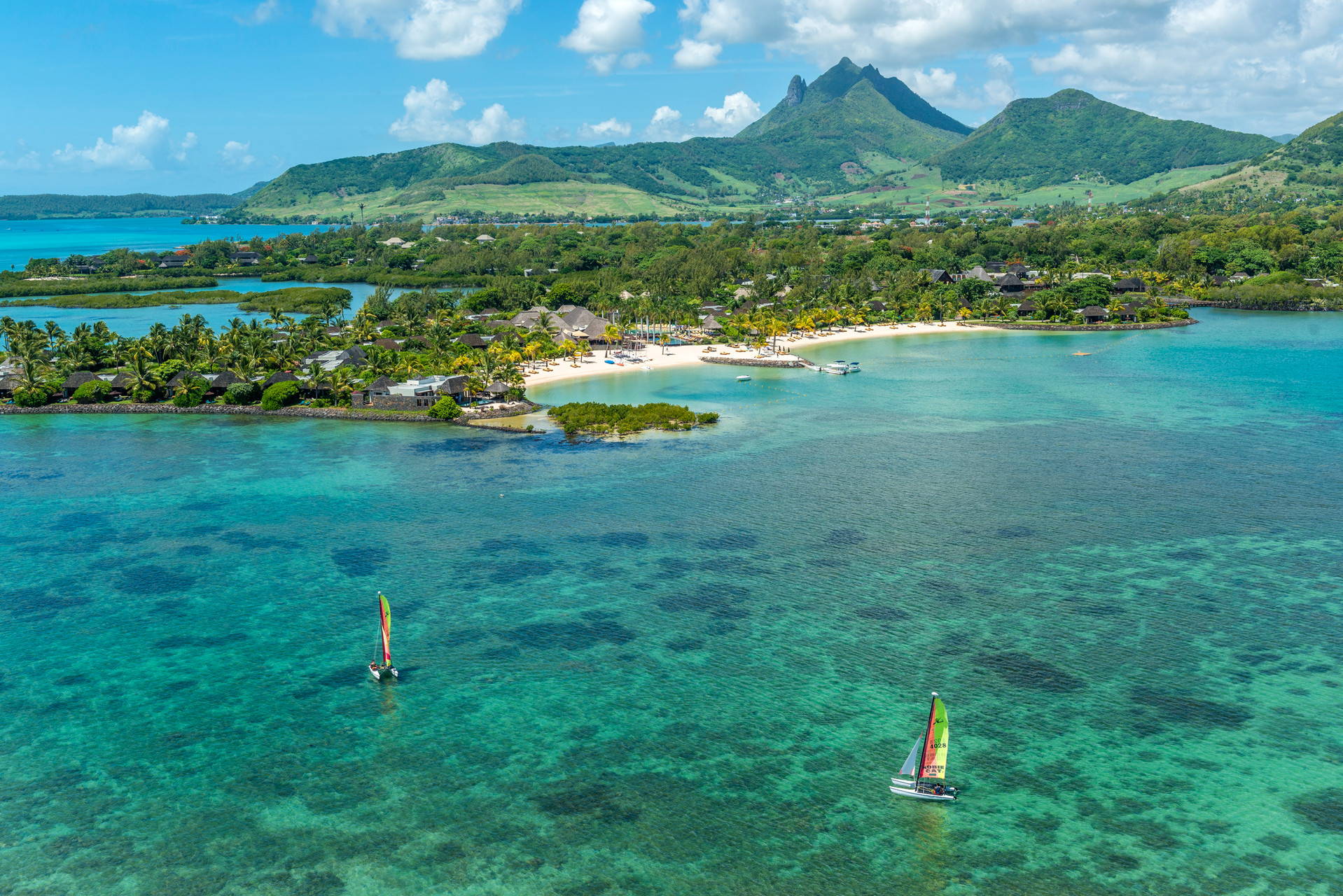 The notion that Mauritius is a couples' paradise first and foremost is a myth – it's a fantastic destination for a family holiday! A simple, direct flight from the UK (often overnight, which is even better) makes it easy to reach and, depending on when you visit, Mauritius is only three or four hours ahead of the UK, so there's no great leap in time difference. Not only will you find that plenty of resorts across the island are family-friendly, but they also have the highest standards of hotel childcare to be found anywhere in the world. Any age is welcome in their brilliantly equipped kids' clubs, with Heritage Le Telfair catering for youngsters from 0-18. Hotels in Mauritius also come with spas stocked with therapies and holistic techniques, which happily soothe the adults to sleep while the kids are having fun. The Family Suites at LUX* Belle Mare are among our favourites for their generous space, while the lavish Family Villas at Constance Prince Maurice come with bunk beds and Apple Mac Minis. It's actually beyond your resort's walls where Mauritius really comes into its own as a family destination, with no limit on the activities you can enjoy together. There are jungle walks to waterfalls (including one as high as the Statue of Liberty), cycling, zip-lining, dolphin-spotting cruise and even tours of a historic sugar factory! 
Best for honeymooners: Fiji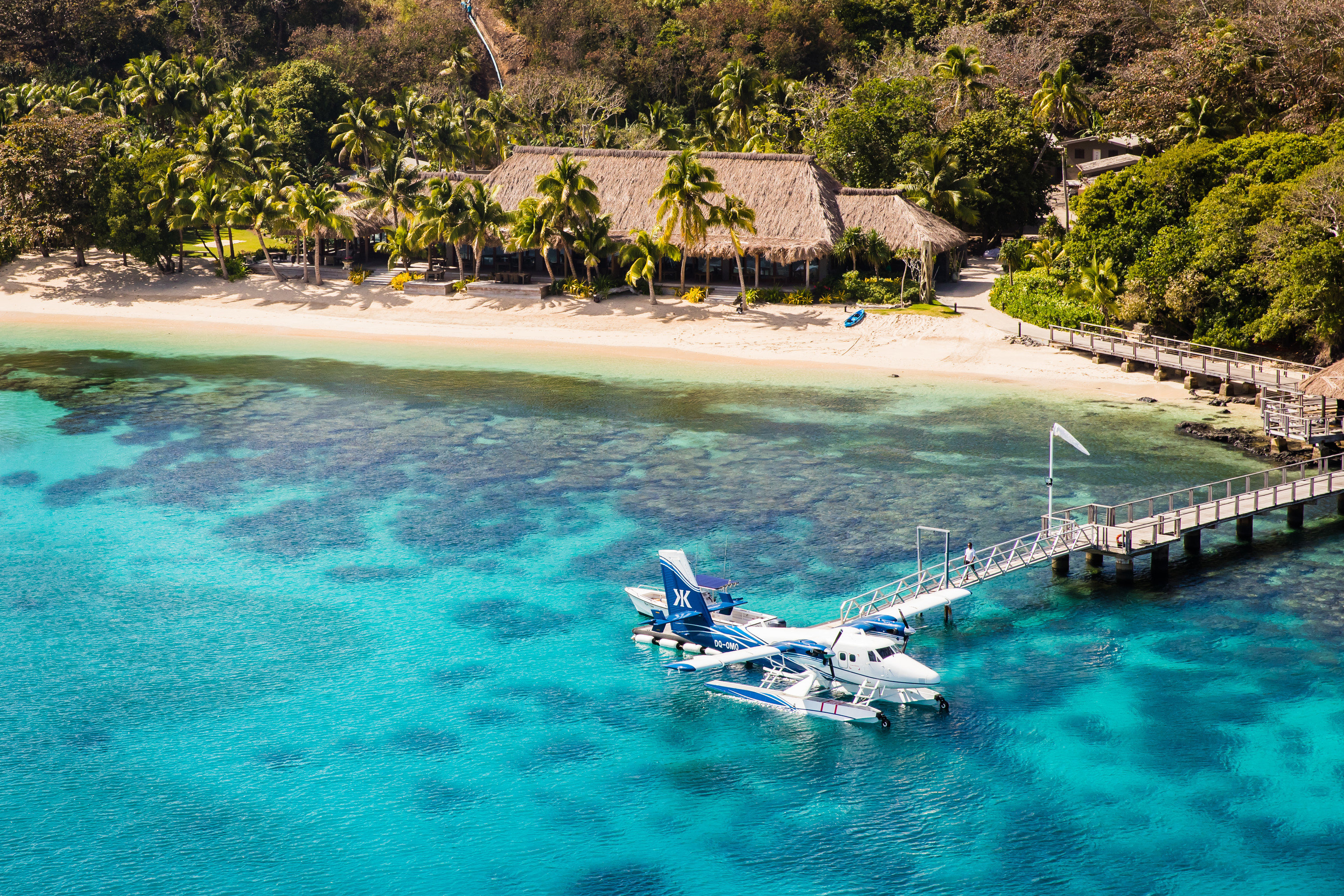 Is there anywhere more romantic than the South Pacific? Bora Bora may hog the limelight but if we can steer your admiring glances to the islands of Fiji then you won't be disappointed. The pair of you can really channel your inner Robinson Crusoe, the cotton-white beaches and emerald island cores your spectacular settling for a tropical honeymoon like no other. Nature is everywhere in Fiji, whether it's diving the crayon-coloured Great Astrolabe Reef, hiking through pristine jungle on Taveuni or following in Tom Hanks's bare footsteps and playing castaway on Monuriki Island.
What Fiji may lack in big hotel chains, it more than makes up for with charming staff, solitude and, most importantly, romance. Resorts like Yasawa Island Resort & Spa, Kokomo Island Resort and VOMO Island Resort all deliver personal service and luxury in spades, underlined in an understated way so it's never in your face. However, it's the Fijian locals who will really capture your heart here. Possibly the happiest nation on Earth, you can't help but be swept up by their warm and cheerful nature. You'll be repeating the famous Fijian greeting of 'Bula!' before you know it! What's even better is Fiji is easily twin-able with an adventure in New Zealand or a city break in Los Angeles en route.
Best for the ultimate retreat: Thailand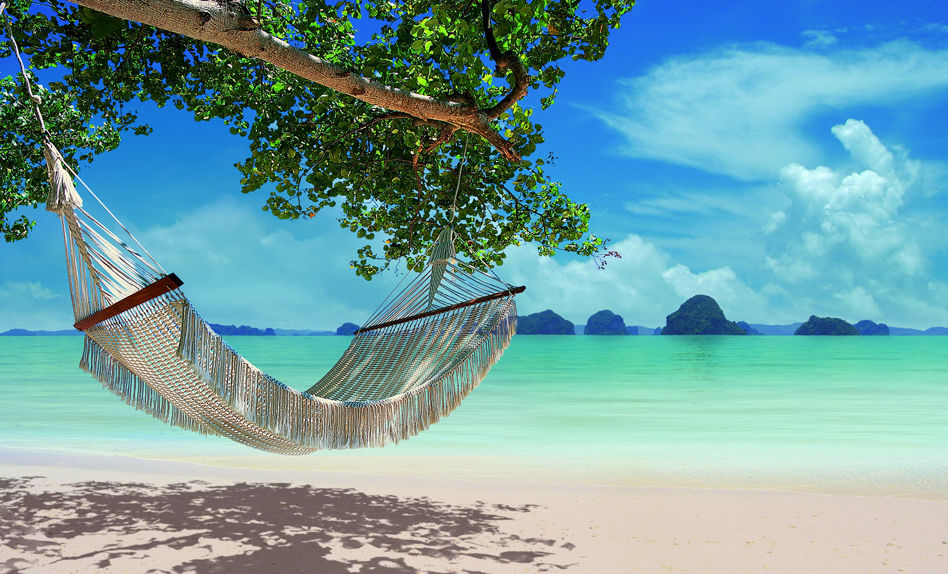 If you really want to zone out of your daily life, there's nowhere better than the southern reaches of Thailand. Its fantastic value and direct flights to Phuket make it easy to reach and allow you to bypass Bangkok, in case you just want to relax straight from the off. Thailand is the birthplace of the pool villa in Asia, so a fortnight in your room or villa will feel more akin to a dreamy cocoon, where you can (literally) soak up a fiery sunset without having to leave your accommodation. Thailand's reputation as a world-class destination for spa treatments only adds to the feeling of tranquillity and relaxation, with treatments tapping into traditional techniques and Ayurvedic principles.
Many resorts have their own integrated wellness programmes and missing a treatment at the spa at Six Senses Yao Noi would be like eating hot toast without butter. The Pimalai Resort & Spa is a peaceful retreat like no other and even if you're exploring the jungles of the north, you can still find serenity at Raya Heritage Chiang Mai, which is tucked away on the banks of the River Ping surrounded by delightful countryside.
Best for fitness: New Zealand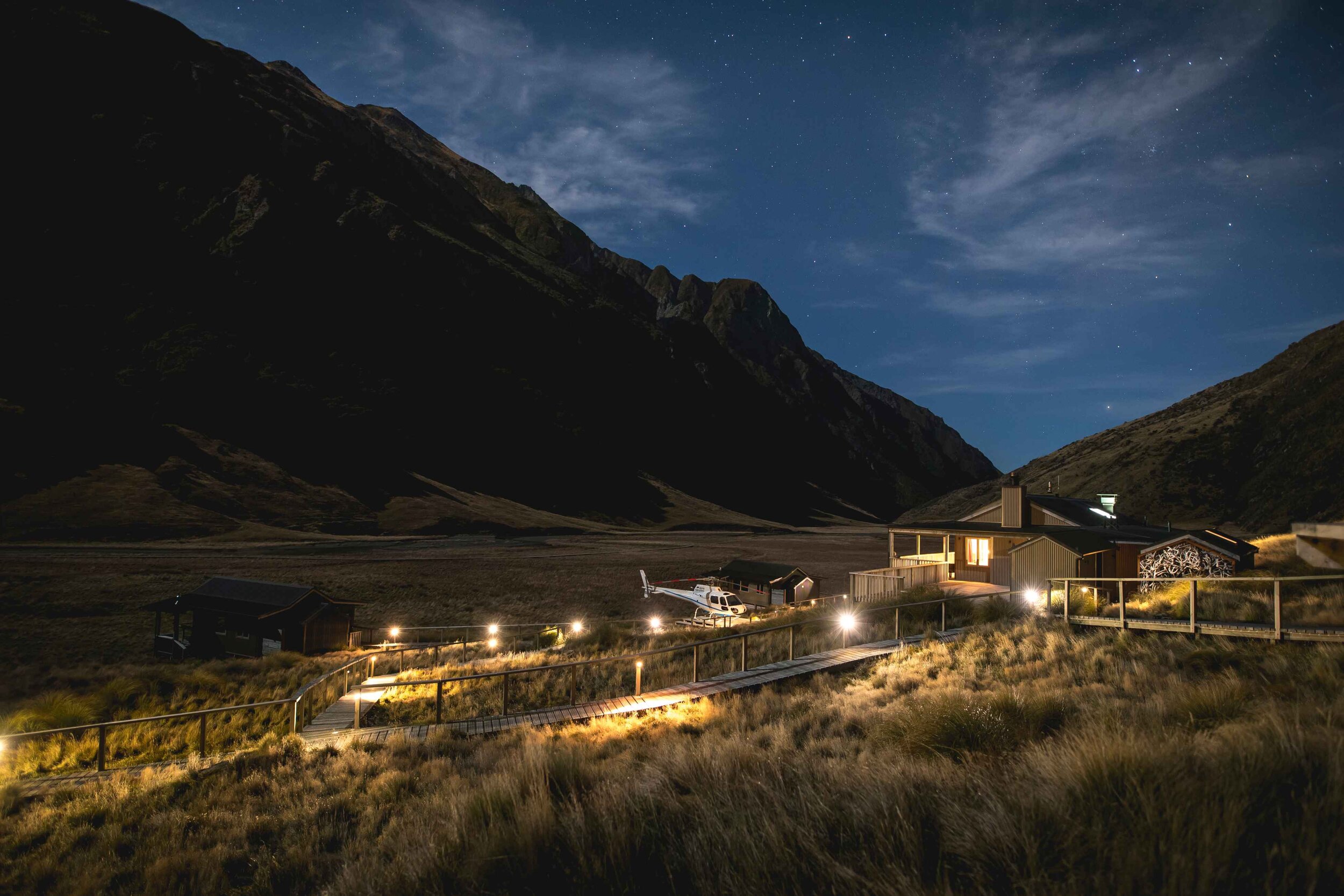 If you're at the other end of the scale and prefer high-octane thrills rather than laid-back chills, then New Zealand is our pick. The best therapy here is the great outdoors and whether you're challenging yourself to one of its many Great Walks or Great Rides, or kayaking through Milford Sound, you'll be accompanied by a rich diversity of epic landscapes. There's everything from snow-dusted mountains to dramatic fiords and leafy countryside; it will feel like the vistas change on a near-daily basis if you're exploring the country.
Luckily, there's a wealth of unique stays where you're completely encompassed by this natural splendour. The glass-sided PurePods are placed in a number of remarkable locations, from the wine valleys of Waipara to the rolling hills outside of Kaikoura – these really are rooms with a view. Elsewhere, Minaret Station is so remote it's only accessible by helicopter, sitting at the heart of a glacial valley and surrounded by the rugged wonders of the Southern Alps. After all that excitement, you may just want somewhere to slow down, and the nautical-inspired The Boatshed delightfully taps into the chilled island lifestyle of Waiheke. New Zealand's outdoors is like a spa retreat in itself, your mind, body and soul cleansed by pure nature.
---
Read more: Cape Weligama Hotel, Sri Lanka: The Review