Spring is in the air, a season that for me, is filled with so much positivity and anticipation for warmer months. Everyone's in a better mood and those winter coats are starting to be put away. Hoorah. In my March wellness must-haves, I'm sharing my beauty must-haves for the change of season, spring vacations I'm eyeing up and some of my favourite cleanses that reset the system.
Sarah Chapman Eye Recovery Cream
Using a unique blend of 6 different peptides (amino acids that are the building blocks of certain proteins needed by the skin, like collagen and elastin), this eye cream reduces wrinkles, de-puffs and gets rid of dark circles – it is an all-in-one wonder cream for the eyes.
£56, Sarah Chapman
Known for being responsible for A-lister skin all over the world (everyone from Sienna Miller to Olivia Wilde is a customer), Kichi in Mayfair has become the go-to place for a facial that will produce results that last months, not just days. Actively combating sun damage, acne scarring, and pigmentation, as well as boosting collagen and elastin production, this facial is a pain-free, non-invasive way to get glowing skin worthy of the stars. There is no downtime but skin looks its best 7-10 days after the treatment so do bare that in mind if you have a big event that you want to attend looking your absolute best self!
BabyFace Package x 4, £1200, Kichi Studio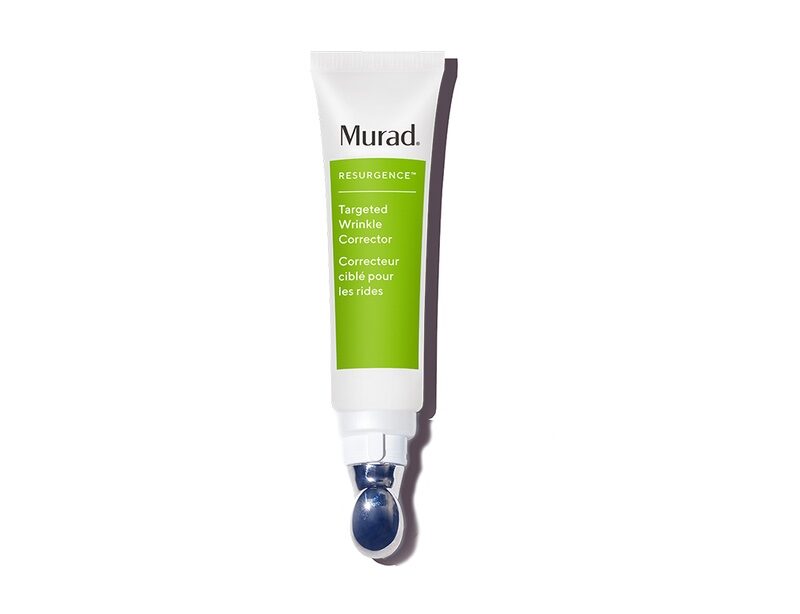 Murad Targeted Wrinkle Corrector
Let me start by saying that this wrinkle corrector has a 100%v success rate in improving wrinkles instantly, with 88% saying wrinkles looked smoother after 4 weeks of use as well. If you are not ready for filler, or never want to go down that road, but would love to do something about your wrinkles then this is the product for you. It works in three ways; it fills with bioavailable hyaluronic acid; boosts elasticity with hexapeptide; and prevents future wrinkles with plant-derived squalane.
£76, Murad
Dr. Barbara Sturm Super Antiaging Serum
So many people have told me they love this serum! Packed full of antioxidants and anti-inflammatory ingredients whilst also drawing on Dr. Sturms's medical expertise, this serum reduces the depth of fine lines and wrinkles leaving skin soft and glowing.
£100 for 10ml, Cult Beauty
I have become a bit obsessed with my CurrentBody LED Face Mask. Said to help boost collagen production and cell renewal helping the skin to fully replenish. I use it five times a week for ten minutes each time (the device has an inbuilt timer so it switches itself off – perfect for when I get a little too relaxed and nod off), it's comfortable and completely pain-free – as in you don't actually feel anything at all – not even heat. Instantly my skin always looks as if I have given it a bit of a boost – similar to that look you get when you have just had a massage, a sort of glow. I have been using it for three weeks and I can happily report that it has decreased the depths of my wrinkles. Worth its weight in gold. Reader Offer: 10% Off all CurrentBody LED Devices with code "HIPCB"
£279, CurrentBody
SPRING FLINGS
Places I am desperate to visit this spring…
I love going away in Spring – whether abroad or on a staycation – there's just something about taking a bit of time out for yourself after winter has passed and the days get a little longer that just helps restore me. These three places are on my list…
For Foodies: The Bradley Hare, Wiltshire
Using fresh, seasonal and local ingredients, The Bradley Hare elevates good pub food to create dishes you'll remember forever. Their bedrooms are also divine so you don't need to argue about who is driving home.
For The Spiritual Set: Six Senses, Ibiza
Wellness is woven into the very fabric of all Six Senses resorts, but their Ibiza property goes that extra mile – with wellness programmes like "Love Your Heart" that include a Heart Chakra Meditation and the chance to discover your Spirit Animal.
For Budding Horticulturists: The Newt, Somerset
The gardens at The Newt are something else – they have been shaped by world-renowned garden designers over the past 200 years and there is just as much for you to enjoy as there is for the kids. Plus, you don't actually need to stay here to visit them – although you will need to sign up as a member for around £68 a year.
For Pilates Lovers: Heartcore Retreat
Mellowing the pace of city living, Heartcore's 5-day retreat taking place in May, seeks out your inner sense of serenity, encompassing mind-body movement following Heartcore's signature method. Taking a tranquil approach to retreating, the curated plan of action is the dream agenda for those looking to delve into mindful movement, enjoy nourishing meals, connect with like-minded wellness lovers and restore a harmonious mindset.
---
Quote of the month
"Spring is Nature's way of saying 'Let's Party"
– Robin Williams
---
Juice Cleanse Season…