The beauty world can be a daunting place, especially when it comes to finding serums, shampoos or foundations that actually work and don't contain a slew of chemical nasties and irritating ingredients. But don't panic, because we've done the hard work for you – scouring the shelves of our favourite beauty stores and the pages of our top e-tailers to determine the ultimate winners in the world of clean, natural beauty.
Hip & Healthy's editors have been hard at work trialling and testing product after product to find everything from the top makeup must-haves to the best body care products, hottest hair heroes, amazing anti-agers, and more.
So, without further ado, meet 2023's beauty awards winners.
Best Cleanser – de Mamiel 'Restorative Cleansing Balm'
When it comes to washing away the day without stressing out your skin, you can't beat a balm. Their oil-rich formulas melt off impurities like makeup, grease, and pollutants without stripping skin of its own hydrating oils, keeping dryness and excess oil at bay. Melting into skin to dissolve dirt and impurities, de Mamiel's gentle cleansing balm is a joy to use. Formulated with mood-boosting flower essences, botanical oils, probiotics, and squalane, it boasts a beautiful spa-like scent and regenerating anti-inflammatory, anti-bacterial, and moisturising properties. The only problem? It feels so good you won't want to wash it off.
Best Exfoliator – MONAT 'Berry Refined Scrub'
Is it an exfoliator? Is it a mask? It's both, and then some. This amazing dual-treatment facial exfoliator from MONAT is just the ticket if your skin is lacking radiance and needs some life put back into it. Combining natural fruit acids with anti-ageing seed extracts and granulated sugar (a natural exfoliant), it works in as little as five minutes to gently slough away dry, dead skin and to restore your natural glow. We love how it doesn't irritate or set off sensitivity, and how it brings the fresh, subtle scent of berries to your bathroom.
Best Serum – Elixseri 'Rescue Diver'
High-tech, results-driven, and microbiome-friendly, Elixseri uses the power of nature alongside cutting-edge science to create serums that seriously work. And when it comes to the ultimate hydrating hit, their 'Rescue Diver' serum ticks all the boxes. The next best thing to feeding dry skin a big glass of water, its refreshing gel-serum formula drenches skin with marine collagen, HA, Swiss alpine crystalised water, and probiotic papaya ferment to instantly plump, smooth, impart radiance, and – of course – deliver deep-down hydration.
Best Vitamin C – Oskia 'Super C Smart Beauty Capsules'
Oskia's vitamin C capsules are a total game-changer and beauty cabinet must-have. After just one day of use, we knew it would become a skincare staple – especially for those suffering with pigmentation and uneven tone. Containing a super-charged blend of smart nutrients and activities, including Oskia's superior stable form of vitamin C, each tiny capsule boosts skin's health to leave you with a brighter, more hydrated glow. A must-have for radiant skin.
Best Collagen Booster – Facegym 'Active Blast'
After 14 years in the making, we can safely say that Facegym's 'Active Blast' was well worth the wait. The first vegan collagen booster to hit shelves, its super-concentrated, high-performance formula increases skin's brightness while visibly reducing the appearance of wrinkles and fine lines. The perfect product pick if you're gearing up for a big event or if your routine needs an extra anti-ageing boost.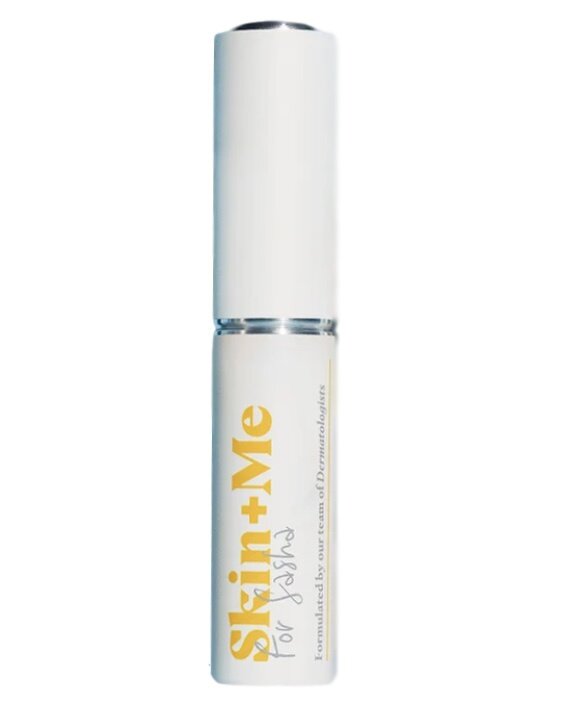 Best Do-It-All – Skin + Me
Skin + Me is a genius concept. Personalised skincare, minus the hefty dermatologist fees, delivered straight to your door. Using scientifically proven, prescription-strength ingredients, each formula does exactly what it says on the tin and delivers results in spades, making Skin + Me the ultimate do-it-all. Whilst you have to do very little. Win-win.
Best Blemish Buster – Aurelia 'Probiotic Blemish Hero'
This is the ultimate hero to tackle blemishes, especially if you have sensitive skin. Packed with distilled witch hazel, white China clay, and salicylic acid, it quickly gets to work on breakouts without over-drying or irritating skin. It's effective yet soothing, providing a quick fix for angry spots while helping escalate the healing process. Just a dab is all you need to keep those blemishes at bay.
Best Pollution Protector – Oskia 'CityLife Anti-Oxidant Concentrate'
Just because you can't see pollution particles lurking in the air, doesn't mean they're not wreaking serious havoc on your skin. Read: faster ageing, inflammation, breakouts, pigmentation… you get the gist. So if you're skimping on your pollution protection, now's the time to invest in Oskia's skin booster. Not only is it one of the first clinically-proven products to protect against outdoor and indoor pollutants, but its antioxidant-rich formula boasts vitamins, minerals, and coenzymes to nourish skin. The result? Free radicals are reduced by almost 98% and it protects skin against 98% of airborne pollutants.
Best Face Oil – Elemis 'Superfood Facial Oil'
Crammed with superfoods (nine to be exact), this winning face oil from Elemis packs a serious skin-perfecting punch. Quite literally feeding your complexion with goodness, it combines the health-boosting benefits of broccoli, cucumber, poppy seed, macadamia, rice bran, rosehip seed, daikon radish, flax seed, and meadowfoam-seed oil to deliver antioxidants and goodness deep into skin. Gorgeously silky with a beautiful, subtle scent, it nourishes, detoxes, and improves texture, and can be used alone or under your moisturiser for a beautifying boost.
Best Retinol – Oskia 'Super R Retinoid Sleep Serum Capsules'
'Super-R' is a super-charged evening retinol serum treatment that will give you the most gorgeous and youthful complexion. These capsules contain a powerful yet non-aggravating retinol treatment that can be added to your daily routine no matter how sensitive your skin. Thanks to these little capsules you can wake up in the morning looking your very best, and they're super handy for travelling!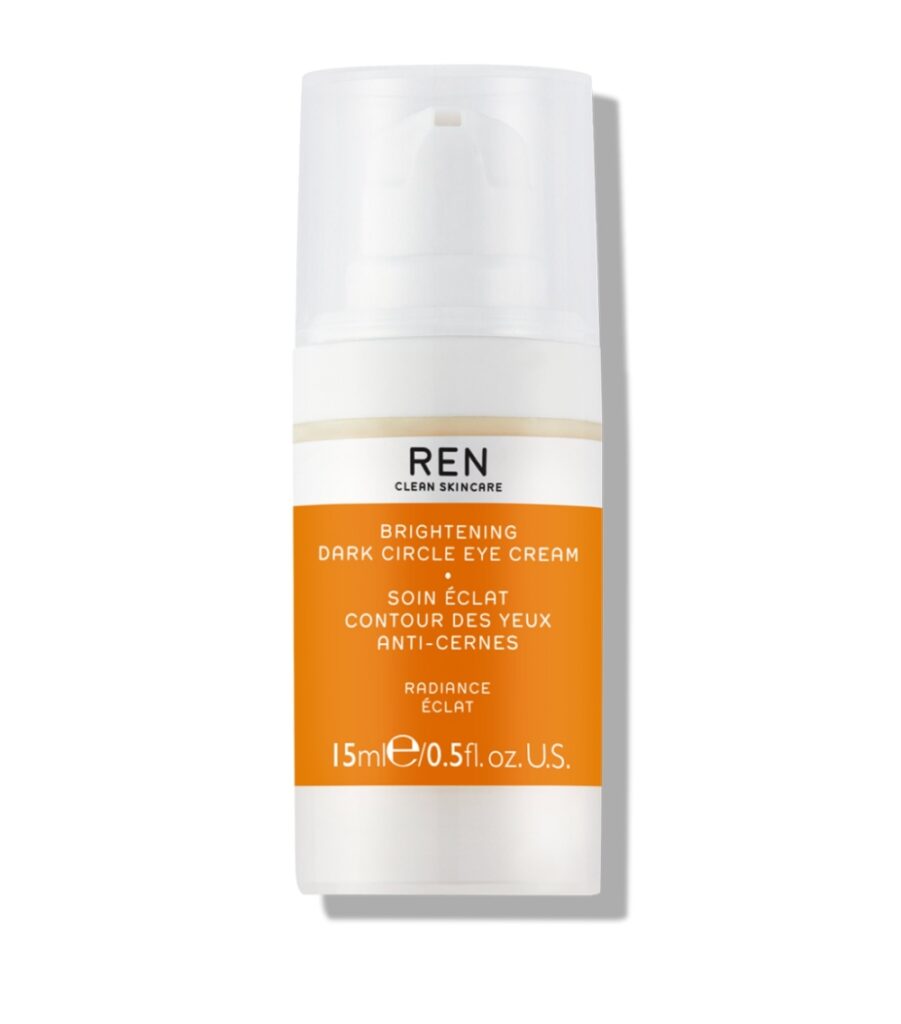 Best Eye Cream – REN 'Brightening Dark Circle Eye Cream'
Late nights, sun damage, stress, sun damage, or just good old genetics (thanks, mum) – those dreaded dark circles are the biggest beauty bugbear for pretty much everyone. The good news is, REN launched their incredible 'Brightening Dark Circle Eye Cream' this year, and – as its name suggests – it will banish those under-eye bags for good. Lightweight and seriously hydrating, it uses the brightening powers of elderberry flower and glycogen to diminish dark circles in just seven days. Our new eye essential.
Best Night Cream – Bioeffect EGF Power Cream'
'Luxurious' is the word that comes to mind when applying this decadent anti-ageing cream. Formulated to help you turn back time, it works overnight to reduce the appearance of wrinkles and age spots and to boost collagen while deeply hydrating. This is all thanks to a powerhouse combination of active ingredients including barley EGF and their new barley beta-glucan, which diminishes large pores and creates a plumper, clearer and more even complexion.
Best Sun Protector – Purifide Daily Moisturiser SPF 30
We all know we should be wearing sun protection daily, but it's not always easy to find one that doesn't cause breakouts. Until now, that is. Meet Purifide's 'Daily Moisturiser SPF 30', brought to you by the experts in spot prevention, Acnecide. It sinks seamlessly into skin with a 'barely-there' feeling and is suitable for a variety of skin tones. Plus, it acts as a lightweight moisturiser specifically formulated for hydrating and protecting sensitive spot-prone skin.
Best Spritz – MONAT 'Hydrate and Refresh Face Mist'
Offering a quick fix to treat skin while instantly refreshing and delivering a quick hit of goodness when your skin needs it most, MONAT's 'Hydrate and Refresh Face Mist' is just the ticket to keep yourself fresh and fabulous whilst on the go. Bursting with natural actives including coconut water, marine algae, HA, aloe vera, and watermelon extracts, it not only moisturises skin for a whopping 24 hours, protects against pollutants, and imparts a radiant, dewy glow, but it also helps set makeup too. #obsessed.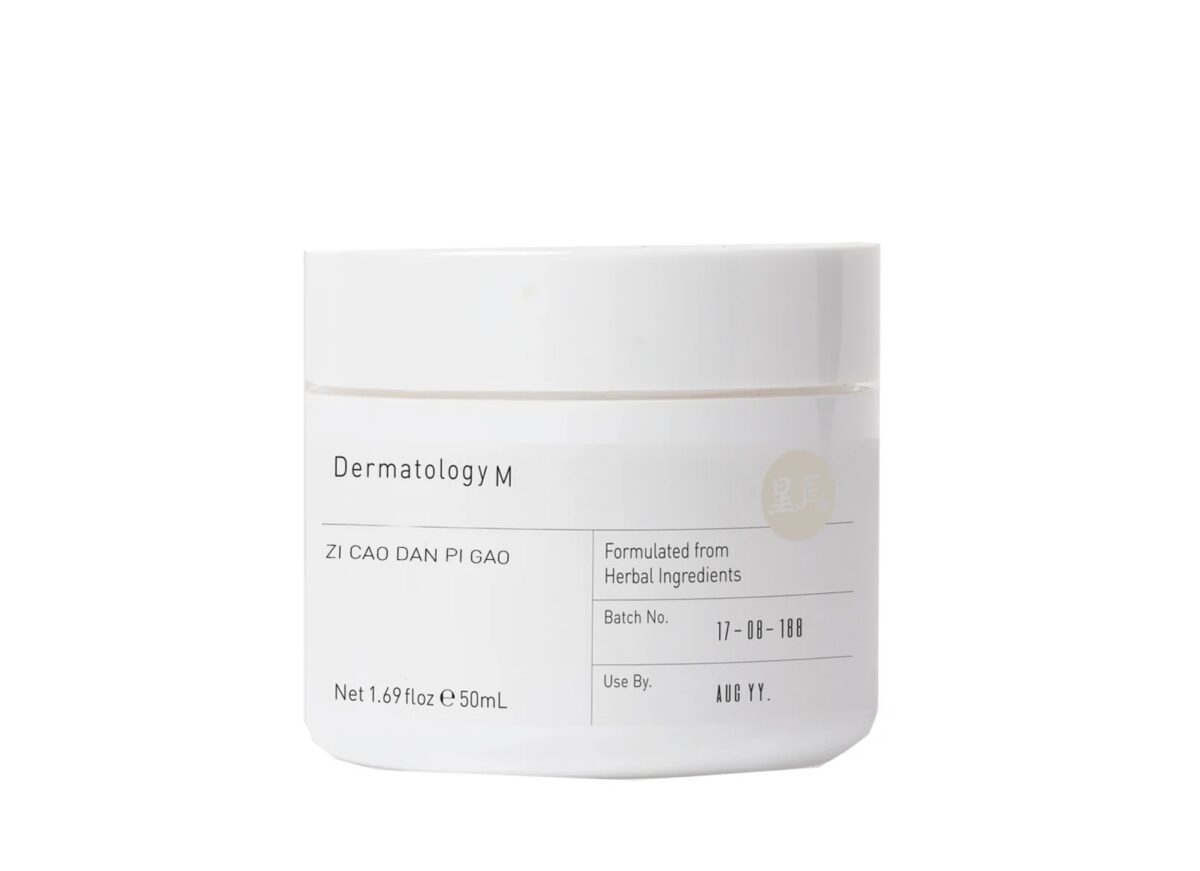 Best Skin Soother – Dermatology M 'Brightening Peony Cream'
Softening, soothing and brightening, this versatile cream is the ultimate skin saviour. Richly conditioning and calming, it helps cure countless skin concerns and will leave you with happy, hydrated skin. Blending actives known for their antioxidant, anti-inflammatory, and antibacterial properties, there are also essential fatty acids to soothe dry patches and calm sensitive skin, leaving it fully restored and soothed.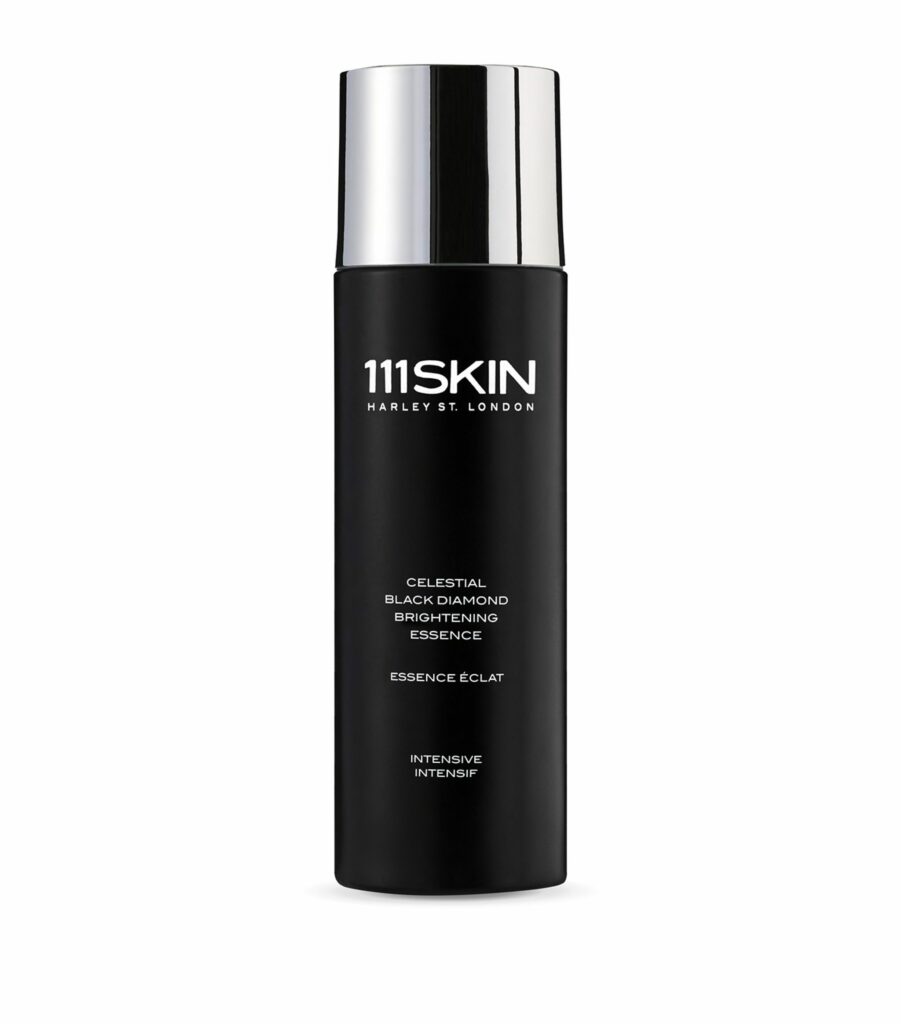 Best Anti-Ager – 111Skin 'Celestial Black Diamond Brightening Essence'
Unless you've been living under a rock, you'll have seen 111Skin's products adorning the faces and beauty spaces of pretty much every celeb under the sun. And with good reason, too. Created by one of the world's top plastic surgeons and a team of leading space scientists, it uses cutting-edge technology to deliver serious results. And when it comes to anti-ageing, you can't beat this essence. Made with actual diamond particles, copper peptides, tranexamic acid, and hematite extract, it supports collagen synthesis, reduces fine lines and wrinkles, boosts elasticity and firmness, and enhances glow. A time machine, bottled.
Best Lip Balm – Aurelia 'Probiotic Lip Balm'
For the second year running, we've crowned Aurelia's 'Probiotic Lip Balm' the best in the business. Whilst its sleek packaging is both luxurious and handbag-friendly, it's the lip-smacking formula that really sets it above the rest. Unlike other lip balms, it won't leave them feeling drier, and its clear, gel-like formula envelopes pouts to create a protective, glossy seal, calming soreness and smoothing out cracks. We love its delicate scent of orange and geranium, and that it also makes for the perfect lipstick primer.
Best Wash-Off Mask – Lisa Franklin 'Rose Quartz Purifying Clay Mask'
This must-have regenerating 'Rose Quartz Purifying Clay Mask' from Lisa Franklin helps draw out impurities to purify skin and leave it looking fresh and radiant without that tight, dry feeling. How? By blending white kaolin and pink clay with HA, niacinamide, and seed oils. The perfect treat for your skin – and for your self-care routine.
Best Sheet Mask – Bioeffect 'Imprinting Hydrogel Mask'
Sheet masks may be all the rage, but there aren't many that tick as many boxes as this one. Deeply soothing and hydrating, it feels incredibly cool and refreshing on skin and is saturated with 16 hypoallergenic, hydration-boosting ingredients to leave skin instantly plumper, smoother, and more radiant. It's also made with bio-based, environmentally-friendly ingredients and is fully biodegradable and water-soluble.
Best Beauty Supplement – WelleCo 'The Super Elixir'
They say you are what you eat, so if you want superstar skin, then you need to eat like a superstar. Or like Elle MacPherson, to be exact. The Aussie supermodel's line of super supplements, WelleCom makes it super easy to load up on the good stuff to keep things feeling their best both inside and out. 'The Super Elixir' supports all 11 systems in the body, from immune and digestion to skin, nail, and hair health, and blends over 40 natural ingredients and superfoods to reduce inflammation, promote clearer, calmer skin, and strengthen hair and nails. Hey, if it's good enough for Elle…
Best Skin Tool – Therabody 'Theraface PRO'
The ultimate skincare device that does it all, the 'Theraface PRO' boasts eight different treatments in one nifty device, ranging from a relaxing facial massage to reduce tension and help with those pesky stress headaches, to facial treatments including LED and microcurrents to reduce wrinkles and improve tone. You can even combine and customise your treatments so it's perfectly personalised to you.
Best LED Mask – MZ Skin 'LightMax Supercharged LED Mask 2.0'
Taking at-home beauty devices to the next level, MZ Skin's 'LightMAX Supercharged LED Mask 2.0' is made of flexible silicone that moulds to your face whilst delivering a duo of LED lights that promote total skin rejuvenation. Designed to treat a host of skin concerns, it promotes collagen and stimulates blood flow to plump, firm, reduce breakouts, and minimise pigmentation, all without you having to get off the sofa. Sold.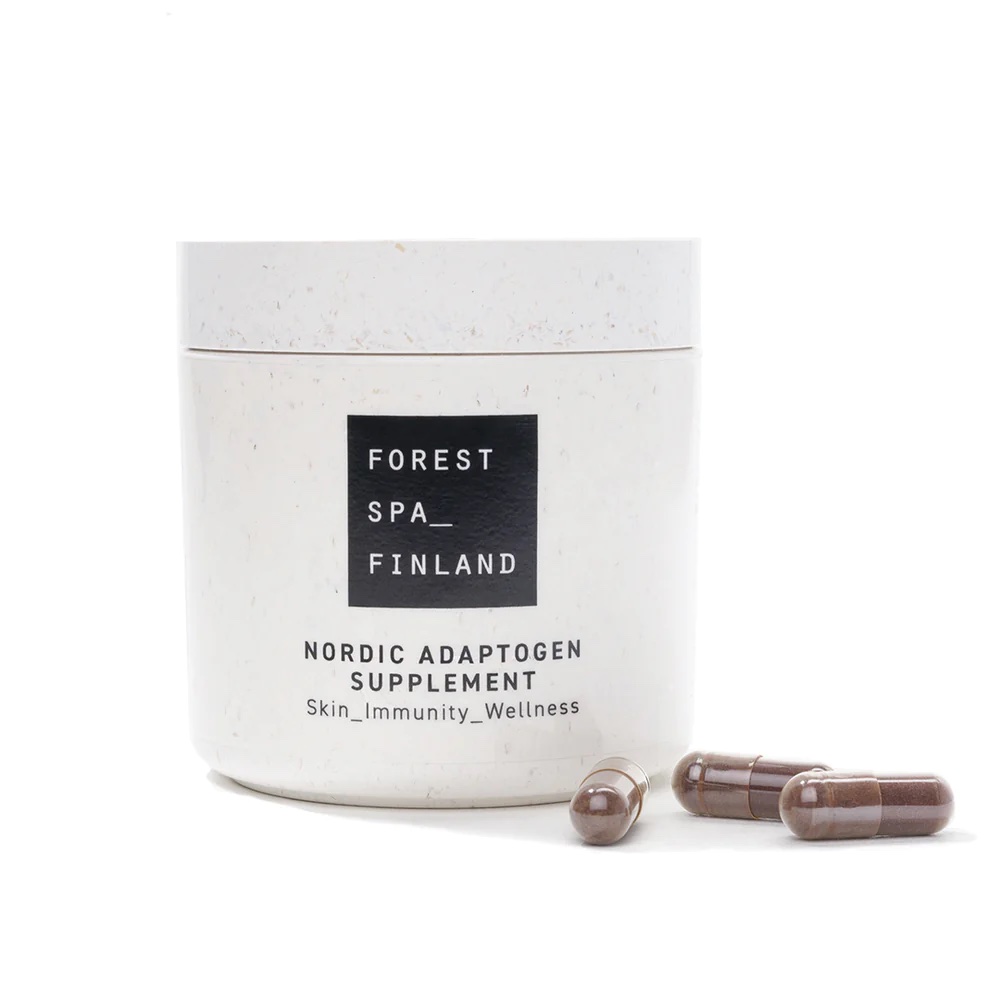 Best Skin Booster – Forest Spa Finland 'Adaptogen Supplements'
Skin health starts from within, and Forest Spa Finland has drawn from the very best in Nordic adaptogens to create their potent and effective supplements. When used in conjunction with a good skincare routine, these clever capsules are packed full of immune-boosting and skin-loving ingredients such as chaga mushrooms and wild bilberry to promote healthy, glowing skin whilst also boosting energy levels.
Best Newcomer – Lisa Franklin '7 Acid Complex Resurfacing Solution'
Thanks to Lisa Franklin's '7 Acid Complex Resurfacing Solution', you don't have to book in at a fancy clinic to get the results of a facial peel. Formulated with seven AHA/BHAs alongside nourishing plant extracts, it works in a matter of minutes to dissolve dry, dead skin – giving you back your glow and smoothing skin without stressing it out.
Best For Beauty Sleep – This Is Silk 'Silk Pillowcase'
Seeing as we spend a third of our lives in bed, it makes sense to sleep on a pillow that regulates body temperature, reduces wrinkles, and stops split ends, right? No, we're not talking about a run-of-the-mill cotton jobby, we're talking about silk. This Is Silk to be exact. Not only do their pretty pillowcases reduce friction (read: less frizz and knots), but they help skin retain moisture to reduce fine lines and wrinkles. Plus, silk is naturally hypoallergenic, making it great for those with sensitive skin, eczema, and rosacea. Sleeping Beauty, eat your heart out.
Best Natural Foundation- Oskia 'Nutri-Bronze'
We've cracked the secret to healthy, natural-looking skin, and that's Oskia's 'Nutri-Bronze'. An adaptive sheer tinted serum that elevates your complexion, it fuses the worlds of skincare and makeup with a hybrid formula boasting the anti-ageing properties of a serum and the glow of a tinted moisturiser. Super-lightweight, it creates a luminous complexion without feeling like you've got any makeup on. Perfect for an understated beauty routine tailored to skin health.
Best Clean Makeup Brand – Rose Inc
From her serum meets skin-tint complexion perfector to her lash-loving mascara and nude lipsticks of dreams, it's safe to say that Rosie Huntington Whiteley's so chic and so clean beauty brand Rose Inc has us well and truly hooked. Not only are her formulas made sans harmful ingredients (over 2,000 are banned by the brand), but they use bioengineered botanicals, plant extracts, and safe synthetics and are totally vegan and cruelty-free, meaning both your skin and the planet are well looked-after.
Best Body Scrub – Bramley 'All Natural Exfoliating Body Scrub'
If you like your body buffers to smell great and provide a great, natural scrub, then Bramley nails it. With an aroma that makes you feel like you're walking through a spring garden, it's infused with 100% naturally derived essential oils to exfoliate away dry, dull skin. It's also made in the UK and is Leaping Bunny and The Vegan Society approved, making it a firm team favourite.
Best Body Cream – Rhug Wild Beauty 'Nourishing Body Cream'
Rhug may be a new brand on the block when it comes to skincare, but it's already created a name for itself in the beauty industry thanks to its high-quality, hand-foraged formulations that celebrate the North Welsh countryside. Their nourishing body cream is rich and deeply hydrating, enriched with organic cocoa and Shea butters with Rhug beeswax as its base. There's also deeply soothing palmarosa which gives this rich, thick cream a delightful scent.
Best Bathing Beauty – Dr. Hauschka 'Rose Nurturing Bath Essence'
This fragrant bath essence will fast become your bathing bff. The next best thing to filling your tub with fresh rose petals, it's not only suitable for the most delicate baby skin, but also for more mature skin in need of some extra moisture. Simply pour in, sink back, and soak up its nourishing goodness.
Best Hand Cream – 111Skin 'Black Diamond Hand Cream'
Our hands are the first parts of our bodies that show signs of ageing, but they're often the most forgotten and neglected parts too. Thanks to 111Skin's luxurious new 'Black Diamond Hand Cream', your mitts will be softer, more supple, and younger-looking in no time. Packed with topnotch ingredients you'd expect to find in a fancy face cream, there's vitamin C, diamond peptides, vegan elastin peptides, and actives aplenty to protect against environmental stressors, reduce the appearance of age spots, and deeply hydrate hands.
Best Hair Hero – This Is Silk
Want to give your hair a break from the heat? Then This Is Silk is for you. A great alternative to styling tongs, their genius silk curling system allows you to get the volume and bounce usually reserved for a visit to the salon, all in the space of your own home. Sans heat and damage. Better yet, you can fall asleep at night and wake up with luscious locks with zero effort, making it not only a hair hero but a time saviour too.
Best Scalp Saviour – Athletia 'Scalp Care Duo'
The key to sensitive, flaky scalps is finding a system that both effectively cleanses and lifts product buildup but also nourishes the scalp with goodness. It's a difficult ask, but Athletia has done just that with their 'Scalp Care Duo'. The clarifying shampoo clears oil and buildup, while the treatment delivers total nourishment, leaving the scalp clean, calm, and flake-free and your hair feeling silky soft.
Best Hair Tool – Shark 'FlexStyle Air Styler & Hair Dryer'
The ultimate device for salon-worthy hair from the comfort of your home, Shark's amazing dryer and styler features five different attachments so you can dry, curl, straighten, and volumise, all with no heat damage in sight. Easy to switch from styler to dryer, it makes styling hair super simple and refreshingly effortless. Not forgetting its chic carrier case – because trust us when we say you won't want to go anywhere without it.
Best Styling Secret – This Is Silk
If you love nothing more than a salon blowout but can't manage the pricey upkeep, then let us introduce to you the solution to beautiful waves for less. This Is Silk is a heatless curling system that allows you to spend less time (and money) on your hair… umm WIN. Simply wrap 80% dry hair around the silk sausage, affix it with the silk scrunchies, slip off to the land of nod, and wake up with bouncy, voluminous locks.
Best Natural Beauty Brand – Dr. Hauschka
For a second year running, Dr. Hauschka has been crowned our 'Best Natural Beauty Brand' thanks to their holistic approach backed by science. For over 50 years, they've been creating the best all-natural, organic products in the business using ingredients grown in their very own garden through sustainable, ethical partnerships. Every product, whether a soothing cleanser or a rich, rosy body wash, is packed full of nurturing plants and 100% natural ingredients, with no chemicals, preservatives, or silicones in sight. Plus, thanks to state-of-the-art technology and meticulous research into botanical actives, they prove that natural products really do work.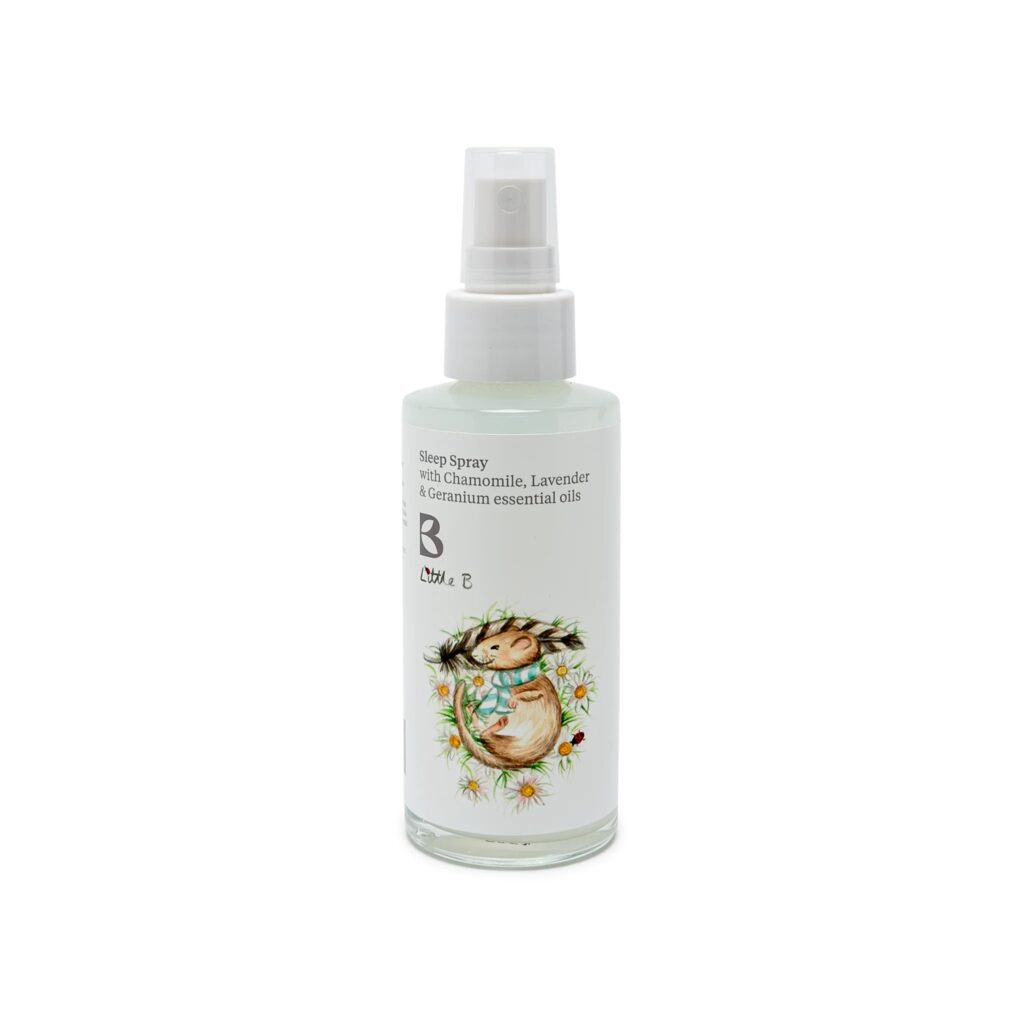 Best For Mother & Baby – Bramley 'Little B Sleep Spray'
This gentle sleep spray is the most amazing mist to help both mummas and bubbas drift off to sleep. A light, delicate blend of lavender flower water and nurturing essential oils of geranium and chamomile and essential oils, just a spritz is all you need to calm your mind and unwind before bed. Gentle enough to use on newborns, it will see you through those sleepless nights when counting sheep just doesn't cut it.