Welcome to July. The month where you can make everything you do just that little bit extra. Hopefully the sun is shining and we all have that summer feels (see my swimsuit suggestions below!). I like to ensure that any self-care routines or wellness rituals that I still employ over this month go that extra mile by making them just that little better. There is something about having the energy to just take things to that next level at this time of year that I really try and lean into. So do read on to discover what I'll be pimping to ensure I get the most out of my July.
Three Swimsuits Worth Investing In…
Pimp Your Drink
Queen of pimping your drink, Raise and Replenish offers an array of tasty blends that boost your wellbeing. Their potent plant-based concoctions are the perfect antidote to a busy lifestyle and offer the ideal solution to give your body all the best nutrients in one tasty drink. With five flavours to choose from it was hard to pick my favourite but the "Catch Some Zen" hot chocolate became an evening staple for me – with cacao, sleep-inducing magnesium, stress-busting ashwagandha and Vitamin C-boosting Montmorency Cherry it helps my body to drift into a restful sleep at the end of a hectic day. And it also ticks the box of being my (absolutely essential) post-dinner sweet treat as it is so yummy and feels incredibly indulgent. I also loved their "I Woke Up Like This" morning blend that offers another impressive ingredient list that will have you feeling energised and ready for the day in no time – plus it's pink – making it the ultimate in instagramable beverages! Packed full of goodness, including beetroot, immune-supporting cordyceps, energy-fueling MCT Oil and lemon juice powder, I look forward to having this early in the morning pre-school run or workout. Take a look at their selection here and let me know which one is your favourite. Readers get 15% off when purchasing two blends.

Pimp Your Smartwatch
Those who know me also know I love my Apple Watch. I use it regularly for everything from staying prompt for meetings, answering calls and tracking my fitness, which is why I was delighted to learn about Fitstraps, the replacement smartwatch band company that offers an array of different straps for all types of smartwatches, including the Apple Watch. I can now meet my fitness goals in style and love matching my watch strap to my workout wardrobe and I have also had a ton of compliments since wearing Fitstraps, which is always a good sign. Their range is amazing too, with everything from Fitbit, Garmin and Apple Watches from Series 1 – 8, so there really is something for everyone. Enjoy!

Pimp Your Skincare
Rarely do I come across a new skincare brand and then gift it to all my friends. That's exactly what has happened with The Seated Queen – a visionary brand that understands the skincare needs of busy people. With a deep understanding of the intricate needs of the skin, this brand is dedicated to empowering individuals to embrace their true beauty. The Seated Queen's philosophy revolves around harnessing the power of nature and science to create a harmonious blend of effective and luxurious skincare products, designed to be mixed and matched depending on the needs of each individual. The brand's innovative approach combines cutting-edge technology with potent botanical extracts, delivering transformative results that leave skin radiant, rejuvenated, and ready to rule the world. With The Seated Queen, every skincare ritual becomes a royal experience, inviting you to embrace your inner queen and showcase your natural glow to the world.
Pimp Your Outdoor Wear
Who else is totally bored of wearing their most revolting leggings and old university jumpers whilst doing some gardening or taking the dog for a walk? If, like me, you're up for wearing something better suited for the UK summer weather and that actually looks nice then you need to have ACAI in your life. ACAI is an exceptional outdoor clothing brand that embodies the spirit of adventure and embraces the wonders of nature. With a passion for sustainability and a commitment to quality, ACAI creates high-performance garments that are both functional and stylish. Each piece is thoughtfully designed to withstand the harshest outdoor conditions while providing optimal comfort and protection. From hiking through rugged terrains to conquering extreme weather, ACAI equips outdoor enthusiasts with the confidence to face any challenge.
Pimp Your Gut
Gut health, as we all know by now, is a fundamental pillar of health. It's something that's always at the forefront of my wellness choices because I know a healthy tum = a healthy body and mind. As well as a fibre-rich, varied diet which I try to prioritise, as a busy mum, supplements really save my bacon when I'm on a time crunch. Hello school holidays, we meet again! I've recently been trying Vida Glow's Gut Pro vegan food supplement which helps to restore gut flora and aid digestion. Any parent will know, thanks to the plethora of school bugs and viruses that walk through the door, household immunity takes a beating from time to time! I know to give my boys the best version of myself, I need to safeguard my immune system as best I can and for me, that starts with the gut! As well as this, the Gut Pro formula also helps vaginal health by balancing pH levels and ensuring intimate health is supported.
Current Skincare Obsessions…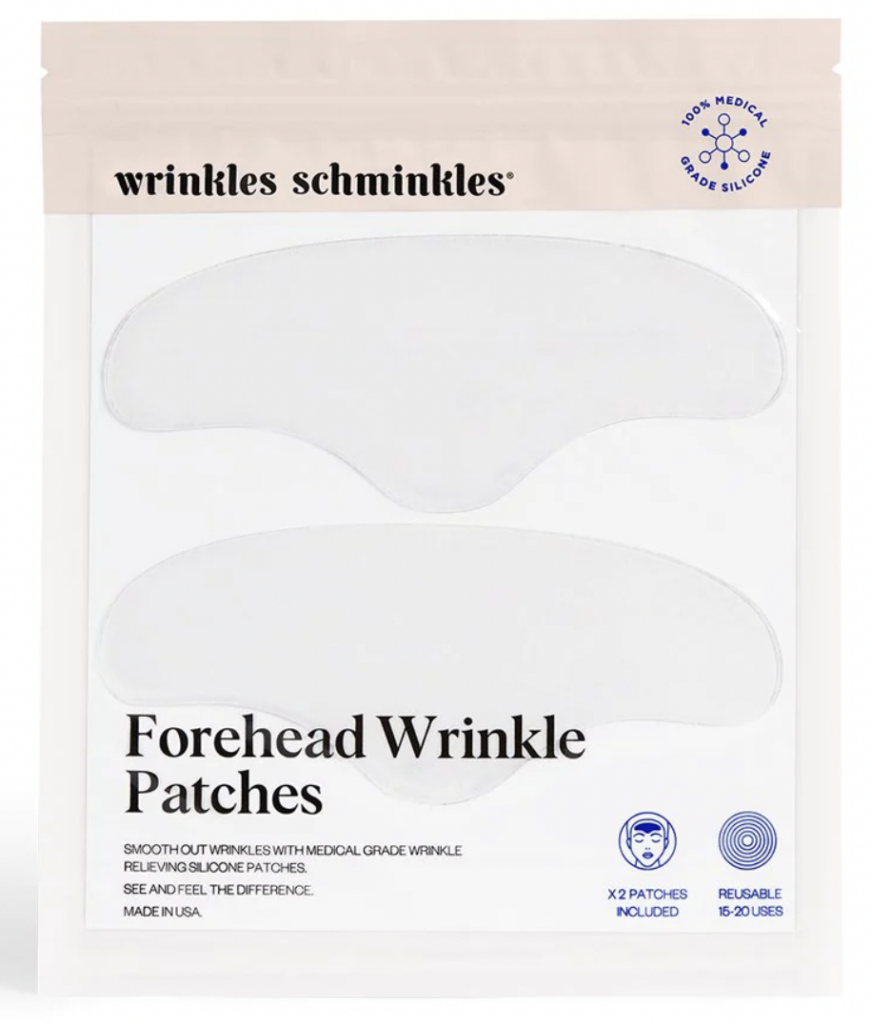 Banish forehead wrinkles with Wrinkle Schminkles, £30 – I wear these to bed or before a big event and they truly actually work!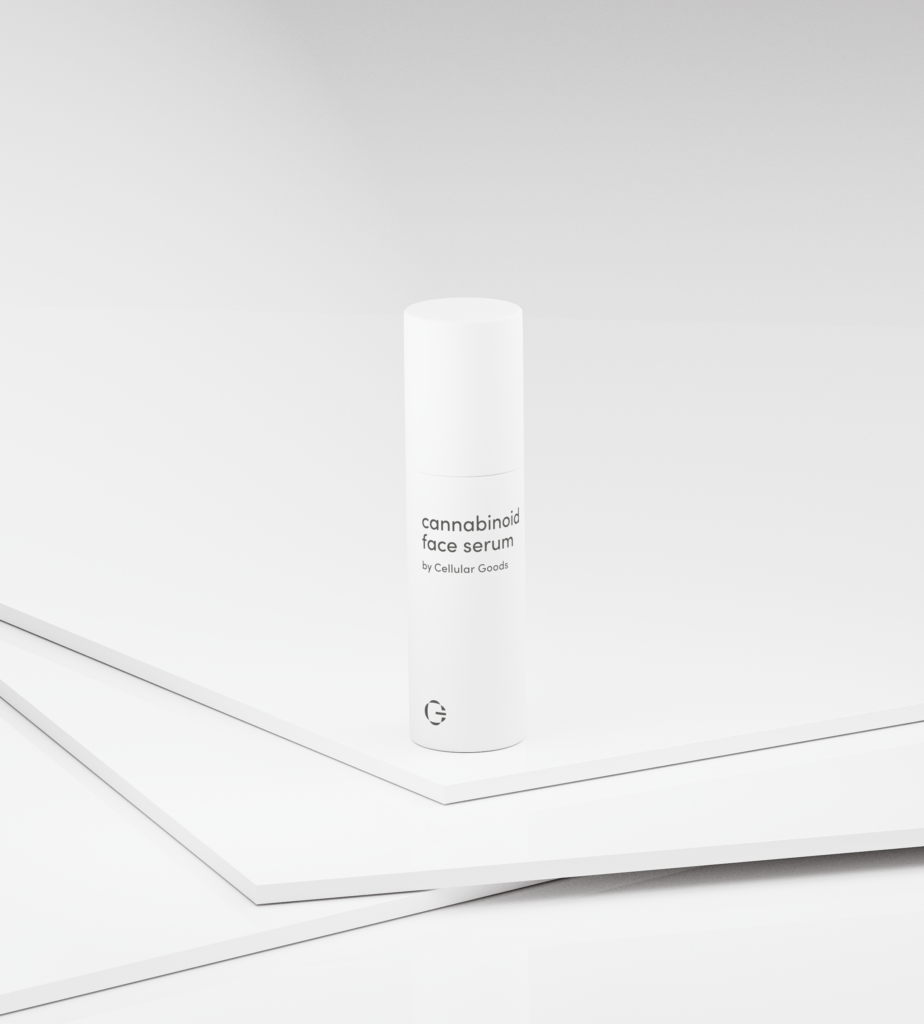 ---
QUOTE OF THE MONTH
"Let go of who you think you're supposed to be; embrace who you are."
Brené Brown
---