These days, it seems you can't step foot in your local health food shop without seeing a new superfood powder sitting proudly on the shelves! Superfood supplements have quickly become part of our regular morning routines and the industry is turning into a bit of a phenomenon! We have so many different brands to choose from and they all claim, more or less, to do the same thing. The problem with this? Apart from struggling to decide which one to opt for, it's sometimes hard to know exactly what your body needs and what will provide your body with all the correct nutrients and vitamins it needs in order to cope with our bustling lives. Here at Hip and Healthy, we have recently discovered a new super hero powder that we're completely addicted to and we just had to share it with you!
Equi London, a buzzing new company set up by expert nutritionist Alice, and high flying business women Rosie, understand all to well, the stressful and toxic world we live in. These two inspirational women realised that in order to keep their bodies healthy, happy and strong, they needed to find a formula that nourished and enriched every cell. So forget the hassle of having to take dozens of vitamins a day, with a single dose of Equi, which delivers the nutritional support to the equivalent of 15-20 vitamin tablets a day, your body will begin to replenish itself. All the Equi products use the purest ingredients (with no nasty fillers) and adopt an Equi eight philosophy; energy, digestion, hormones, stress, structure, brain, immunity and detox. Through the harmonisation and nourishment of each aspect of the body, we can say goodbye to depleted energy levels, blemished, dull skin, poor concentration and low immunity. Equi are introducing two innovative products; Equi Fundamental and Equi Beautiful.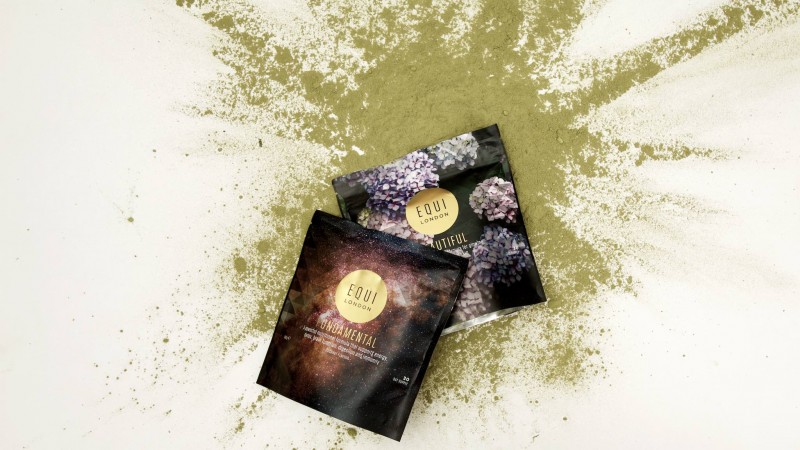 The Equi, 'Fundamental', is filled with antioxidants, omegas, probiotics and amino acids – these nourishing wonders are a blend of nature's most potent minerals and vitamins, helping to detoxify and boost our immunity. Another key and vital feature is Equi's hormone balancing and digestion-soothing properties. As well all know, if we want to have glowing and lean, healthy bodies, it is essential we balance our hormones. To top it all off, not only does Equi help improve our immunity, skin, mood and digestive problems, it also, does wonders for your concentration and energy levels. We all have those days where we coast along in a slump, but with Equi we can all say goodbye to those dull and unproductive days and look forward to an improvement in our energy and vitality.
Equi have also formulated a supplement specifically to help us target and achieve beautiful, resilient and dewy skin. It's unique complex of absorbable marine collagens and amino acids, kick start your skins rejuvenation. Equi's, 'Beautiful' complex goes far beyond the benefits of anti-aging – their formula of probiotics, enzymes, zinc, silica, vitamin C and adaptogenic herbs, all contribute to reducing irritation and imbalances, strengthening and repairing your delicate skin.
Equi's transformative complex's, combined with a healthy and active lifestyle is sure way to enliven the healthiest, happiest and hottest version of ourselves.
Shop here!
words by Olivia Fantoni