The ever-evolving wellness industry continues to introduce fresh ways to nurture the mind, body and soul in this month's edition of What's New In Wellness. This jam-packed feature includes new fitness studios that are cool and challenging, beauty salons delivering luxe treatments and a zingy gut-loving supplement.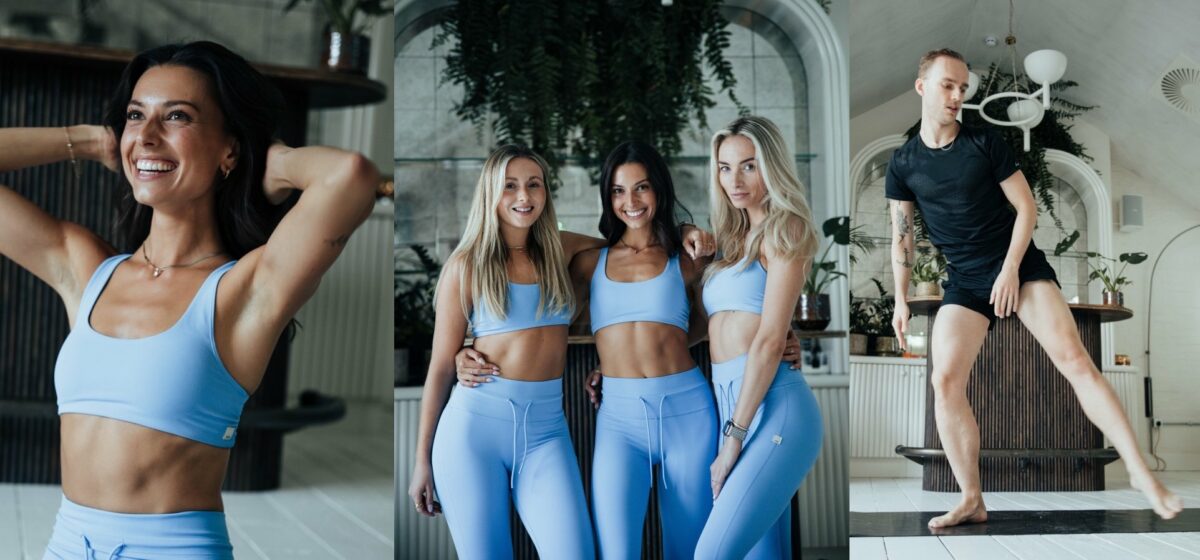 The New Sculpting Studio In Queen's Park
Creator of the signature 'Meroula Method' opens her first studio, Sculpt By Meroula, on Lonsdale Road in Queen's Park! Alongside a roster of epic instructors, the timetable features a mix of sculpting classes, from Power Pilates, Dynamic Rocket Yoga, Fit Sweat, A$$ & Abs, Reformer on the Mat and of course, the 'Meroula Method' which fuses elements of yoga, pilates, strength training and meditation. United by their dynamic, low-impact and high-energy nature, each class is highly effective in its own way, with sculpting being the overarching theme that runs between them all.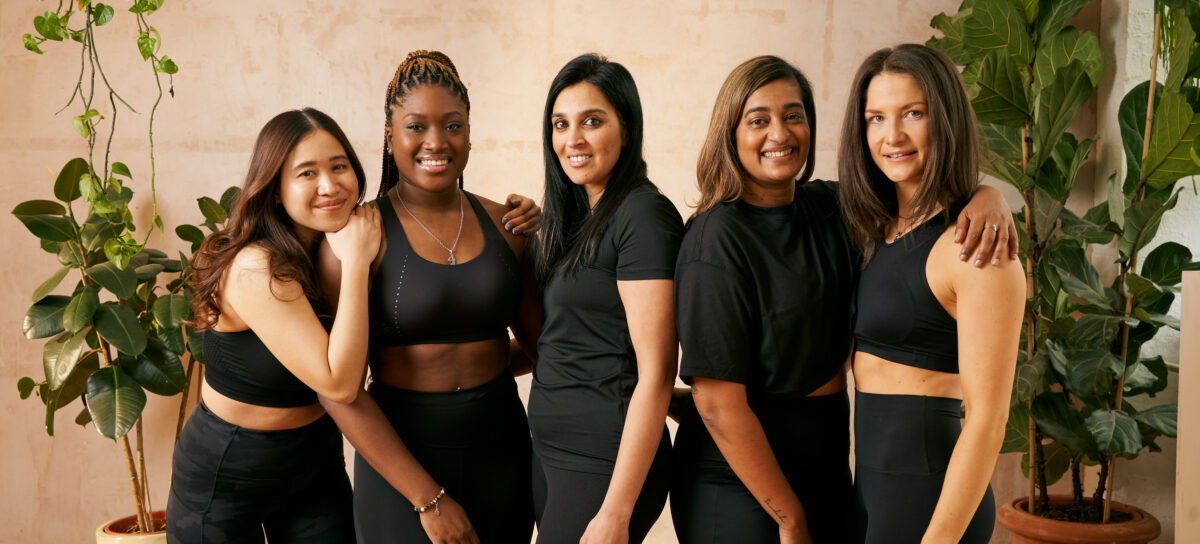 The New Perimenopause Programme
On a mission to close the gender health gap, pioneering women's health platform, The Female Curve is launching a trailblazing Perimenopause program. Allowing women to gain a sense of control when entering perimenopause, the personalised 12-week programme aims to help manage symptoms, rebalance hormones, and adapt their approach to health and fitness to better suit their bodies. The programme focuses on lifestyle changes to counter hormonal effects, including resistance training for muscle and bone health, a specific diet, sleep improvement, macronutrient tracking, and supplements. Weekly check-in calls with coaches provide ongoing support, ensuring progress and goal attainment.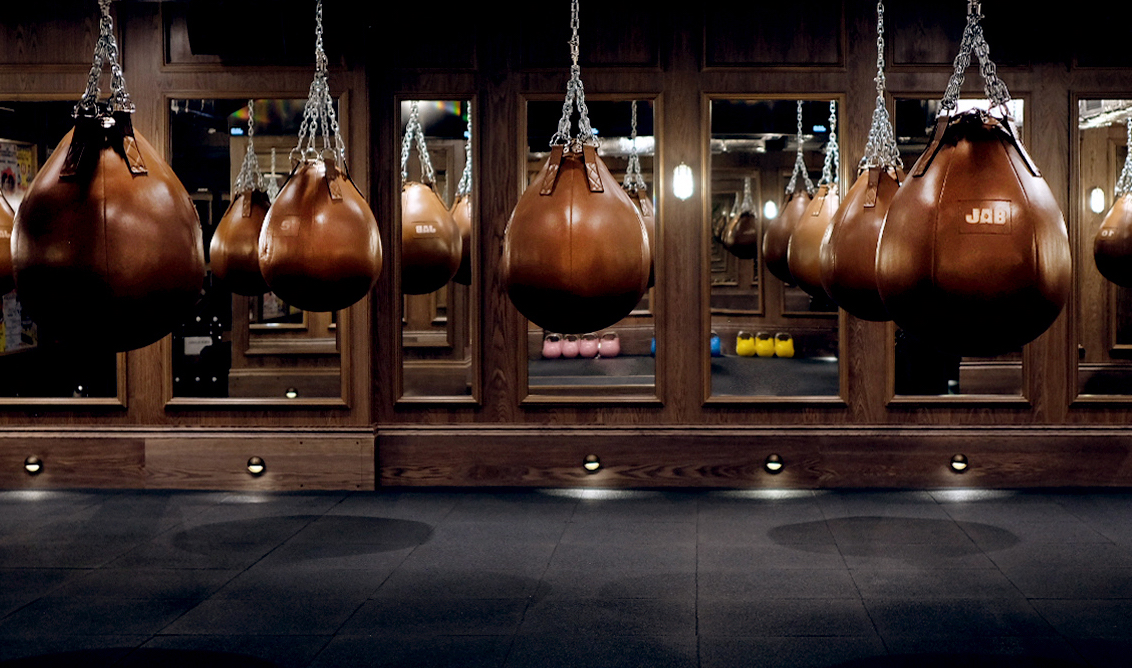 The Premium Boxing Gym In Mayfair Inspired By The Greats
Bringing authenticity and grit into a sleek premium boxing gym in the heart of Mayfair, Jab is the boxing club to convert novices into fighters! Inspired by boxing legends, the high energy of this studio is down to the boxing coaches who are passionate about teaching, delivering their world-class knowledge in a fun, dynamic way. The group training sessions are 50 minutes of adrenaline-fuelled hard graft, split into 12 rounds. The time is spent between the bag, working on a series of combos inspired by a legendary fighter and the ground, carrying out various functional exercises with kettlebells or bodyweight. Private training is also available for those looking to take their skills to the next level.
The Ultimate Luxury Nail Salon Experience
Taking the beauty industry by storm, luxury nail salon Townhouse is popping up all over the place, now with 20 locations in the UK. Elevating the classic mani-pedi treatment with their modern decor, exceptional service and of course, immaculate nails, the experience from start to finish is faultless! Ever come out about a nail appointment disappointed? Townhouse has implemented a flawless finish guarantee should you have any issues, they will happily fix them for free. Offering tasteful nail art and a glass of bubbly or tea, there really is nowhere else better to pamper yourself with a manicure than Townhouse!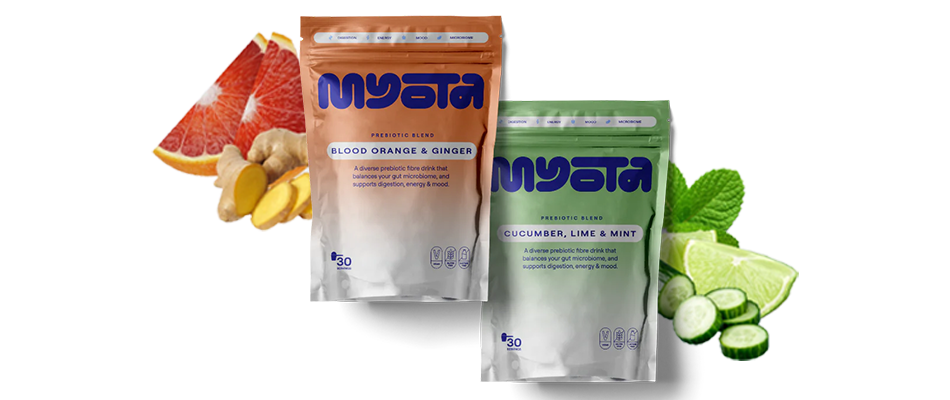 The Gut-Loving Prebiotic Blend
Boasting a delicious way to get your daily intake of prebiotics, Myota Health is the wellness brand hailing the world's most advanced prebiotic fibre! The gut needs fibre to thrive and 90% of us aren't currently hitting our daily goal of 30g. On a mission to change the stats, Myota's targeted blends all enable you to hit that goal with no qualms, keeping the good gut bacteria happy. Newest to their range is the flavoured ready-to-mix blends in a refreshing cucumber, lime and mint alongside a zesty blood orange and ginger, formulated to balance gut microbiome, enhance mood, support digestion and improve energy!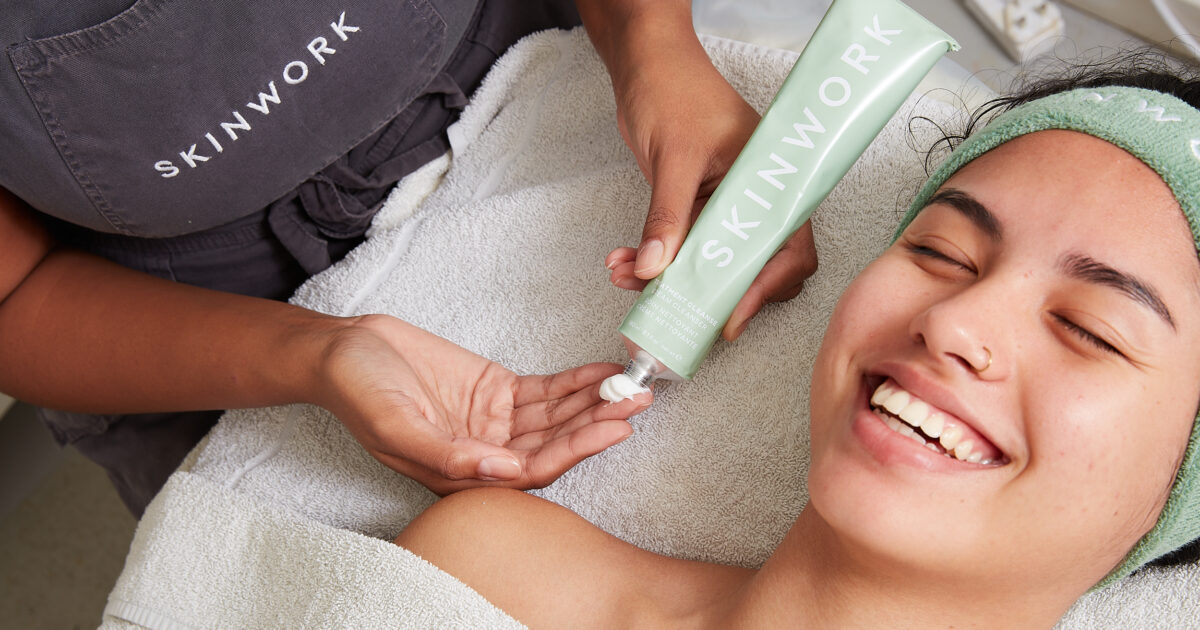 The Skin Studio In Soho
SKINWORK's flagship skincare studio on Peter Street, Soho is where to head if you're seeking the glow! Reworking tired, lacklustre skin to radiant beaming complexions, their expert team of skin coaches are masters at their craft, zapping a boost back into your face. The serene studio, decked in fresh mint hues, is a calming oasis in a prime spot in London, with 7 treatment rooms. Leveraging state-of-the-art skincare technology alongside potent active ingredients and facial techniques, the professional treatments and homecare products effectively address common skin concerns like dullness, clogged pores, and fine lines. New to the treatment list is the Healthy + Hydrated facial, utilising Lymphatic Drainage this treatment facilitates toxin removal, boosting the lymphatic system's nutrient delivery to cells. This safeguards skin from environmental stressors while enhancing brightness, clarity, smoothness and texture.
The Barefoot-Feel Strength Training Footwear
Since its inception, Vivobarefoot has been redefining training footwear, creating designs that allow for natural movement and maximum sensory feedback. Vivobarefoot has proudly unveiled the world's first zero-drop barefoot strength training footwear, Motus Strength. Offering a combination of protection and stability without compromising the barefoot sensation. Super lightweight, the Motus Strength have been ergonomically modified to lengthen your healthspan and unlock your fitness potential.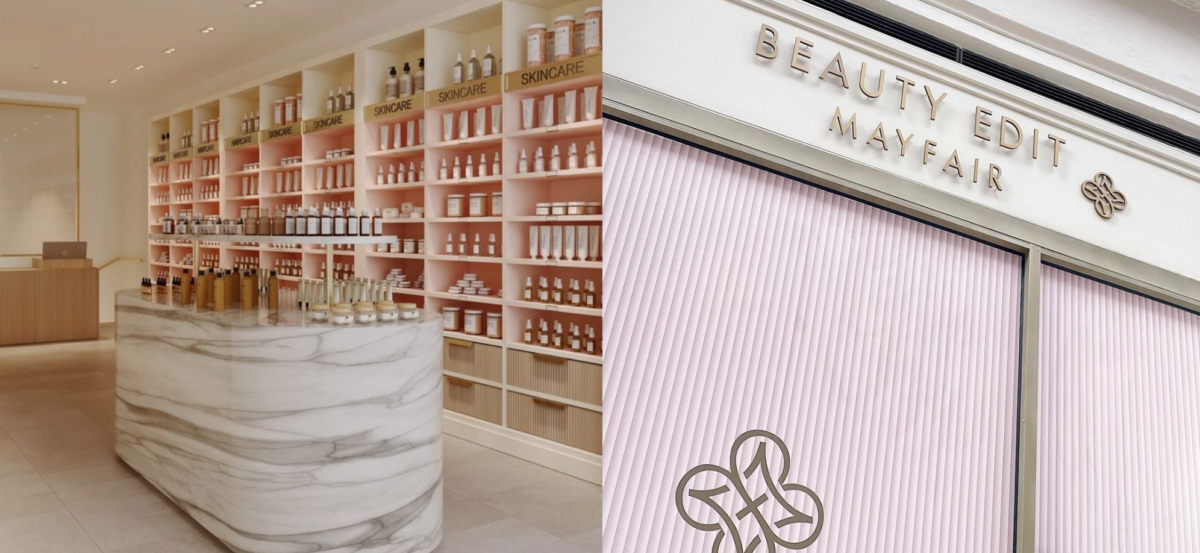 The New Clean Beauty Sanctuary In Mayfair
Leading beauty pioneer, Sherrille Riley, has launched her first concept store, Beauty Edit Mayfair. The clean beauty store is dedicated to shaking up the beauty industry with a commitment to sustainability, transparency, and conscious beauty practices. Prioritising wellbeing and the planet in equal measure Beauty Edit Mayfair showcases green beauty brands with a mindful approach from formulation to manufacturing and every step in between. You'll find H&H favourites Dreem Distillery, ilapothcary, Mauli and many more at the opulent marble-adorned clean beauty sanctuary, alongside Sherrille Riley's award-winning collection of eyebrow products.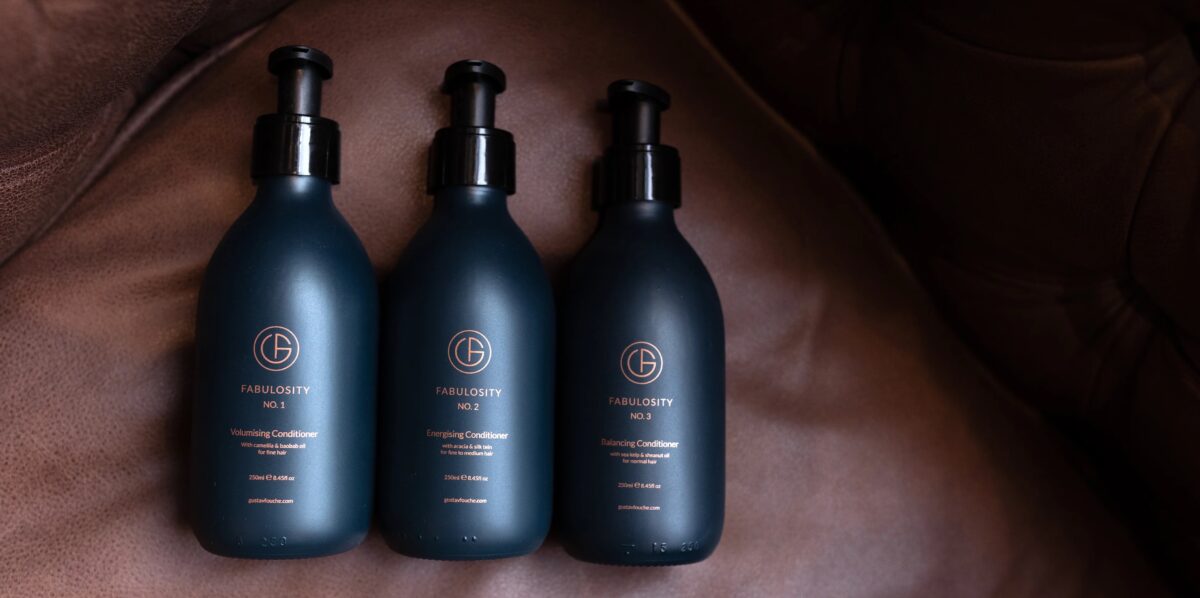 The New Haircare Range We're Coveting
Owner of the acclaimed hair salon in Notting Hill, Gustav Fouche has launched a haircare range, setting a new standard in the industry for silicone-free hair care. GF Fabulosity brings together efficacious and sustainability to guarantee the perfect finish. Transforming lacklustre strands into luscious locks, the range comprises a shampoo, conditioner and hair and scalp elixir, in five blends to suit differing hair types; Volumising, Energising, Balancing, Reviving and Moisturising. The underlying science of GF Fabulosity aims to stimulate nature's osmosis mechanisms, facilitating the infusion of moisture into the cuticle and subsequently sealing it by maintaining a harmonious balance between protein and moisture levels. Made using natural botanical ingredients, the formulas are all silicone-free, sulphate-free and cruelty-free.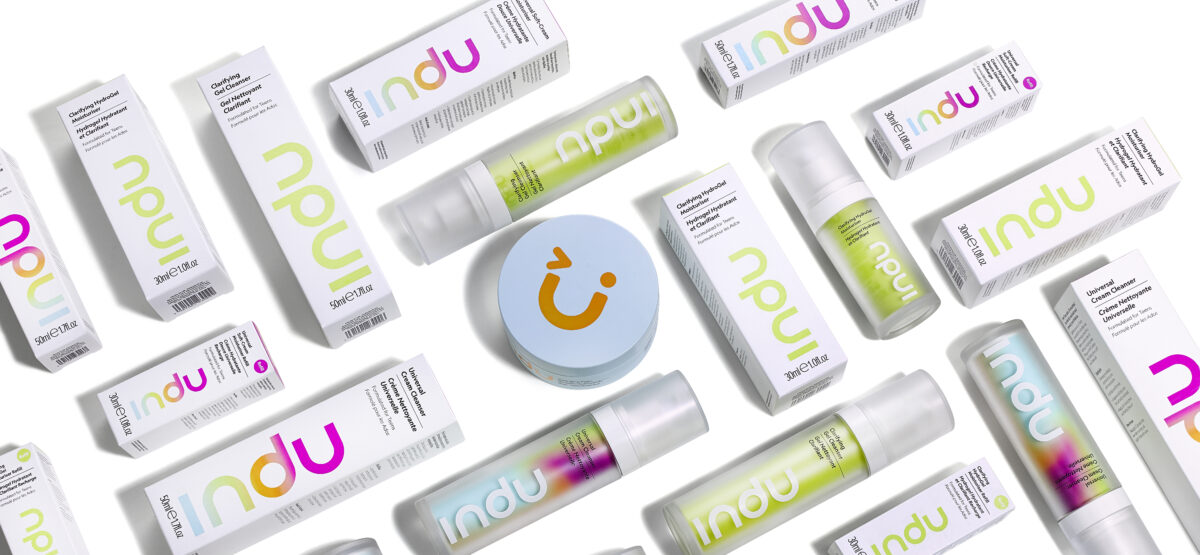 The New Teen Beauty Brand
Newly launched teen lead beauty brand, indu is pioneering its way onto the scene with an entirely new "colourless" category. Encompassing skincare and cosmetics with a holistic approach, indu's formulas have been dermatologically tested to take into account hormone changes and support teen skin microbiome. The colourless range boasts hybrid skincare-make-up formulas that adapt seamlessly to all skin tones without blocking pores and clogging the skin. In a world where teenagers are firmly entrenched in the digital and tech era, indu's skincare line incorporates a blue light protection complex. Positioning themselves as the perfect introduction into the world of beauty, indu is paving the way to healthy skin for the next generation of wellness lovers!

The New Beauty Tech Gadgets
BEAUTYPRO ventures into wellness tech with an innovative range of beauty devices. Coveted by beauty gurus, the Photon LED Mask combines advanced LED light therapy technology with a sleek and comfortable design, along with the LED Wand, Hydratest Skin Analysis Device and T Bar Vibrating Anti-Ageing Device, to give insane results from the comfort of your home. These portable, travel-friendly gadgets are your ticket to enhancing the efficiency of your skincare rituals and reaching your desired skin goals.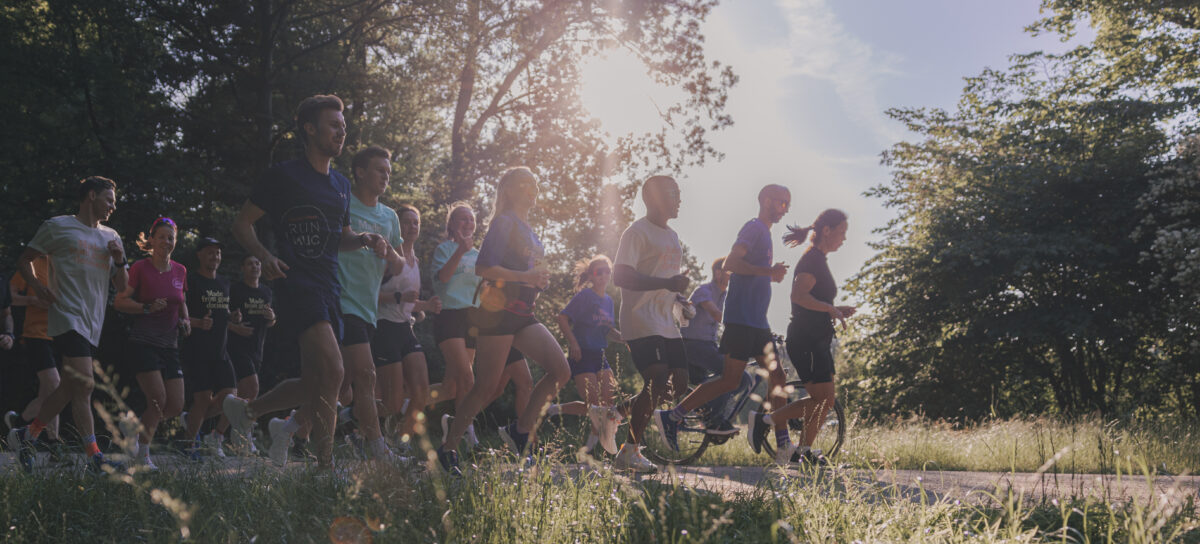 The New Running Club In Hyde Park
The Mandarin Oriental Hotel Hyde Park has joined forces with Movementum and Zen Running Club to launch Hyde Park Runners! With a combined passion for sustainability and creating extraordinary experiences, the brands have put their unique perspective into Hyde Park Runners to create a London-based running community which celebrates the power of movement. Open to all, Hyde Park Runners is not about fast times, mile splits or being a slave to your watch, and instead empowers, educates and illuminates the life-enriching value of movement to give you the boost to get out and run!
The Skincare For Menopausal Women
The body experiences changes and hormonal shifts when going through menopause, and one factor that is likely to be affected is your skin! The skincare routine that once worked wonders, may not be giving you the same results, so where do you turn to? Cue Made of More. On a mission to make the turbulent journey through menopause more seamless, Made Of More offers clinically effective, fast-acting skincare with a difference! Appraising the efficacity of CBG and Hemp Seed Oil on mature skin, Made of More has formulated their trademarked HC+ Complex that helps protect the skin's barrier, hydrates and soothes inflamed skin, calms redness and balances sebum levels. Taking you from day to night, this new forward-thinking range is designed for midlife transformation with women at the helm.