Are you taking to the streets of London on the 21st of April 2024? The London Marathon may seem a long way off but if you've managed to bag yourself a place, it's probably worth thinking about your training plan. Following a tailored programme with methodical steps that lead you up to the monumental 26.2 miles is key to nailing a marathon, whether it's your first time or you've completed a few before, a plan is essential!
We're chatting to expert running coach Ben Parker, Head coach at Runna, the #1 rated running app that gives you access to programmes made by the top running coaches.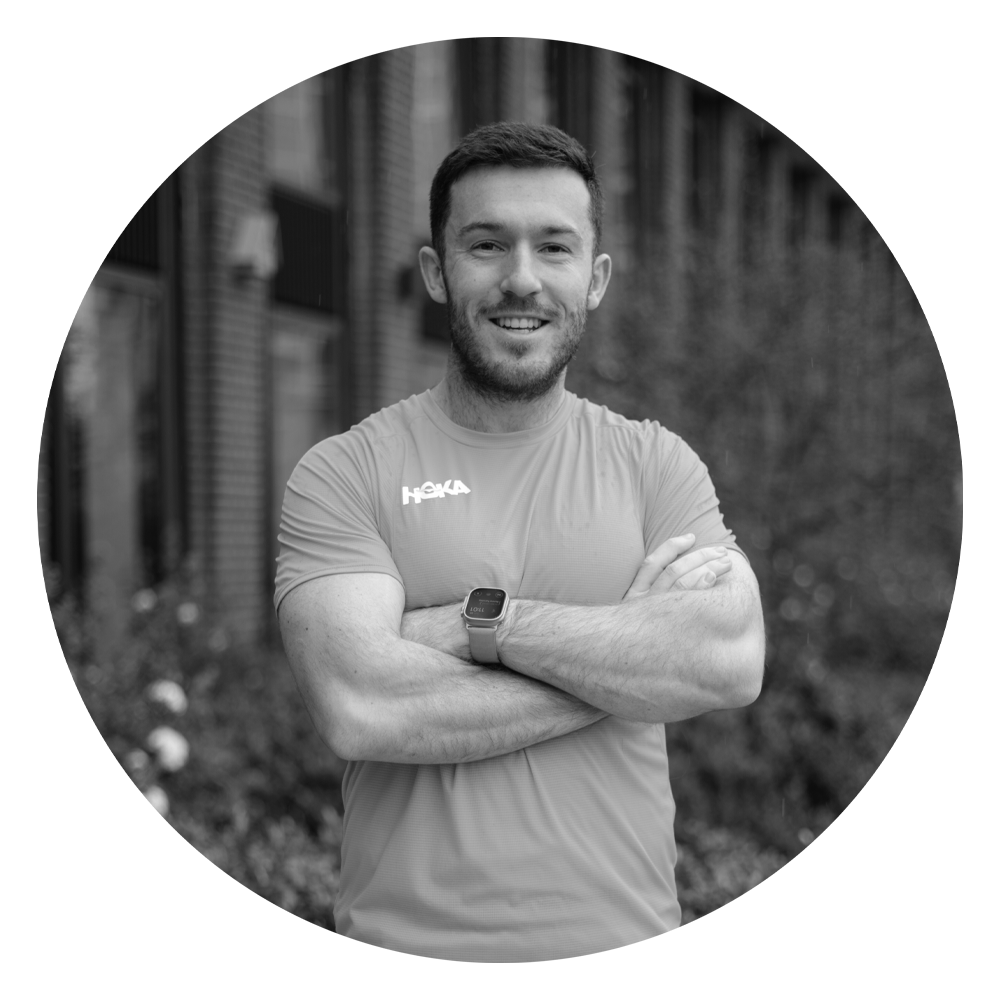 When is a good time to start Marathon training?
Typically we'd suggest a 16-week block of training is optimal for most people, however, as with anything the longer you can build up to something the better you can get so I'd always suggest starting early. By starting earlier we can build up a bigger base of fitness and at the same time reduce our risk of injury ahead. The marathon falls on the 21st of April 2024 and fittingly, 16 weeks prior falls on the 31st of December, making the New Year the time to start a training plan.

Why is a tailored programme the best approach?
We are all created differently and have lived a different set of experiences, given this we all need to be doing slightly different things to best prepare for any running goal. We have different strengths, weaknesses, schedules, goals, speeds and experience with running and all these factors and more will lead to a different training journey! By doing what's optimal for each individual we can both minimise the risk of injury and maximise their performance while making the process fun at the same time!
What would a typical training plan involve?
Any plan should have the right balance of easy, long and speed sessions. Easy runs will be great to build up our aerobic base and tolerance to miles without putting too much stress on the body. The long runs will help to build up our endurance ahead of a goal like a marathon. Speed sessions will be made up of intervals, tempo workouts and in some cases hill sessions too – these will both improve our muscular power and our cardiovascular output, all helping us to run faster too.
How many times a week should you be running when training for the Marathon?
There is no right or wrong answer and it depends on your goal, your experience running and your lifestyle. You want to make sure your training is fun, sustainable and realistic with your lifestyle. The amount of other training you do such as playing sports and strength training will also tie into how much load you can put on your body from the running. Generally, for most people we can see amazing results with 3 or 4 runs per week but we also help anyone inside the Runna app from 2 – 7 days of running to cater to all. I'd suggest you don't increase your number of running days by more than 1 to what you're used to to reduce your risk of injury!
How does the approach to Marathon training differ from other races?
When training for a marathon we'll put more preference to longer sessions and building up our mileage compared to training for shorter goals like a faster 5k.

Depending on the time of day you train, how do you think it's best to fuel up? Are there specific windows to eat in and what nutrients must be considered to make sure you've got the right amount of energy to train?
Fueling is very personal, and we should all be looking to take on both fluids and carbs ahead (and during) our runs. Typically we want to allow time to digest before we set off and if doing sessions over an hour, then we should be looking to consume around 60g of carbs per hour through fuel that you have tested and know agrees with your stomach – for me, I find gels the best option mid-run.

How do you motivate yourself when you don't feel like running?
We all have days when we're not motivated, I find having a plan really helps me to stay on track. Additionally, if I organise to run with someone else it will help me to stay accountable to get the session in.
What happens if you're struggling with your programme?
Within Runna, you can chat with our amazing coaching team at any point through the support tab.
How do you stay on track with running during an extended programme?
When you're training for a long period of time it can be easy to lose motivation. Being able to see your progress over time can really help keep you motivated, so tracking your training can be very helpful as well as testing your ability with smaller milestone races to test how you're getting on can help break down a longer training block.
What happens if you miss a day in your training schedule?
We're never going to nail every session within a training block so don't beat yourself up for missing the odd one here or there. Additionally, it's key to give your body extra rest as and when it's still recovering from your last big session.
What are your top tips for avoiding injuries during training?
Building up gradually is key for training for any running goal, looking to build up our mileage by no more than 10% per week. Additionally, we want to listen to our bodies and be prepared to adjust or move sessions around if we're not feeling quite right going into a session.
Which bits of kit do you consider essentials?
For a marathon training block, I'd recommend investing in the following: a good smartwatch (Apple or Garmin), a good pair of headphones and a great pair (or two) of running shoes!
How important is recovery during Marathon training?
Recovery is important for any runner. Look to eat well with plenty of protein, do plenty of mobility work and try to consistently get 8 hours of sleep per night!
---
READ MORE: 30 New-In Activewear Pieces For Your Autumn Wardrobe