November unfolds with an array of wellness revelations that span the worlds of beauty, culinary delights, fitness, and holistic well-being. With a transformative treatment that promises to leave you spellbound and freshly unveiled skincare brands that demand your attention, not to mention the latest collection from a cult activewear label, this month offers plenty to discover. Amidst these wonders, a dance studio emerges ready to redefine the dance experience for both pros and novices.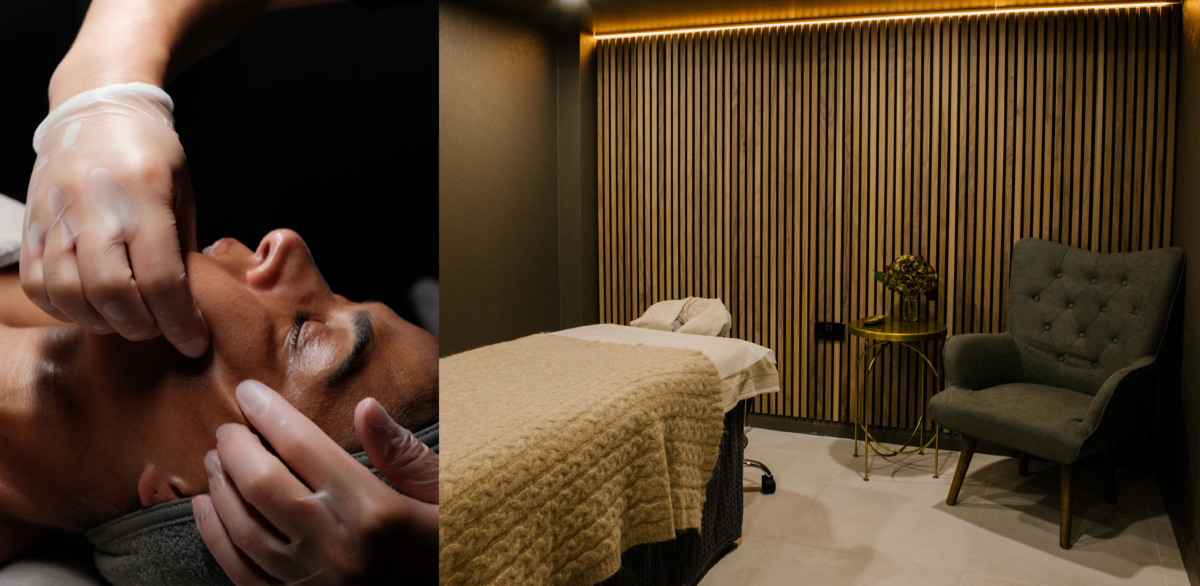 The New Luxury Beauty Salon To Experience 'The Yoga Facelift'
Discover the new concealed treasure nestled in Kensington Olympia, Skin Loft. The unassuming exterior appears to be a nail salon, unveiling a sanctuary of treatment rooms where the renowned facialist, Daiva Kamysova, performs her Signature Face Sculpting Buccal Massage, referred to as 'The Yoga Facelift.' This treatment is a fusion of deep tissue sculptural and buccal massage, conjured up with Daiva's incredible knowledge and experience. This all-encompassing treatment is one to rave about, with a plethora of health benefits and results that will compel you to return repeatedly!  Its allure lies in its non-invasive nature, yet the results belie this subtlety. Daiva's adept hands perform a kind of wizardry to lift the facial muscles and enhance blood flow and active lymphatic drainage. For those unacquainted with the buccal technique, it involves inner mouth massage, reaching deep into tension-prone areas to sculpt and stimulate collagen production. It's important to point out that parts of this facial are vigorous, working deep into areas of tension to sculpt and promote collagen production. Intertwined with soothing massage techniques that target the face, neck, and shoulders, Skin Loft's Signature Face Sculpting Buccal Massage undoubtedly earns our H&H stamp of approval.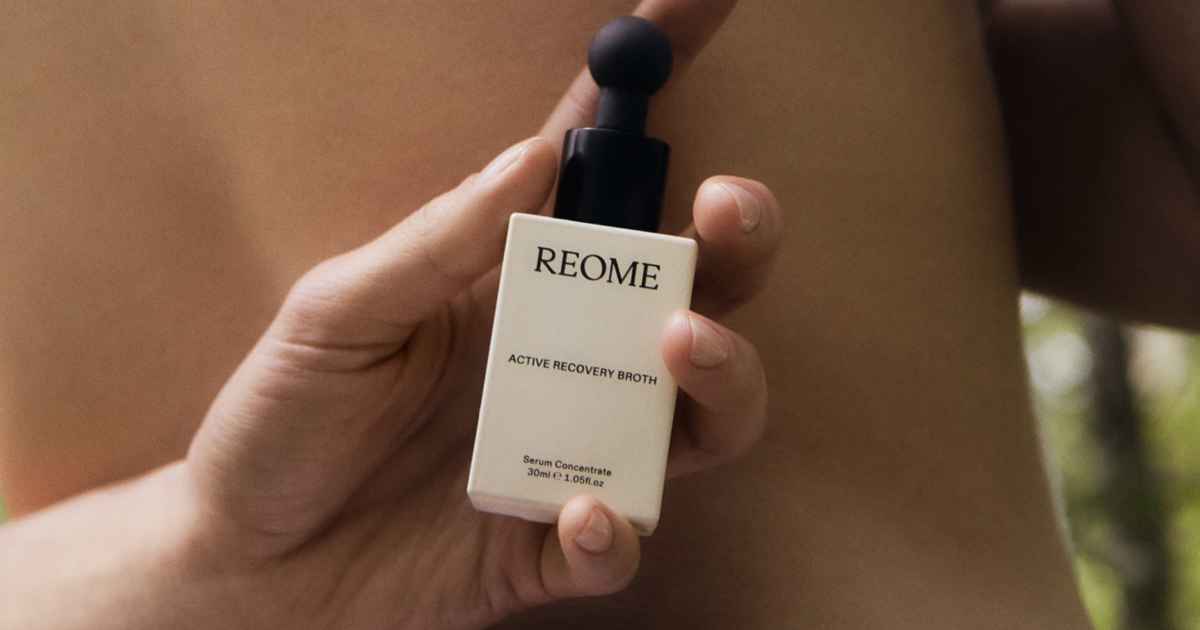 The New Advanced Skincare Brand Sparking Self-Connection
Drummed into slow living, REOME sets out to curate advanced skincare solutions for stressed skin, whilst harmoniously sparking a sense of equilibrium from within. The outside world is a sea of aggravators on our skin, from the strained lifestyles we led to the pollution that floods the cities. Founder Joanna Ellner brings her expertise as an award-winning beauty editor and acupuncturist to recalibrate the skin, harnessing advanced biotech and bio-fermented actives to heal and restore vitality to the complexion. Melding skin science and grounding rituals, REOME debuts with the Active Recovery Broth, a potent serum concentrate that penetrates metabolic activity at a cellular level. The result? Plumper, radiant skin and a stronger skin barrier protection. We eagerly anticipate witnessing the evolution of REOME as they reveal new forward-thinking skincare solutions.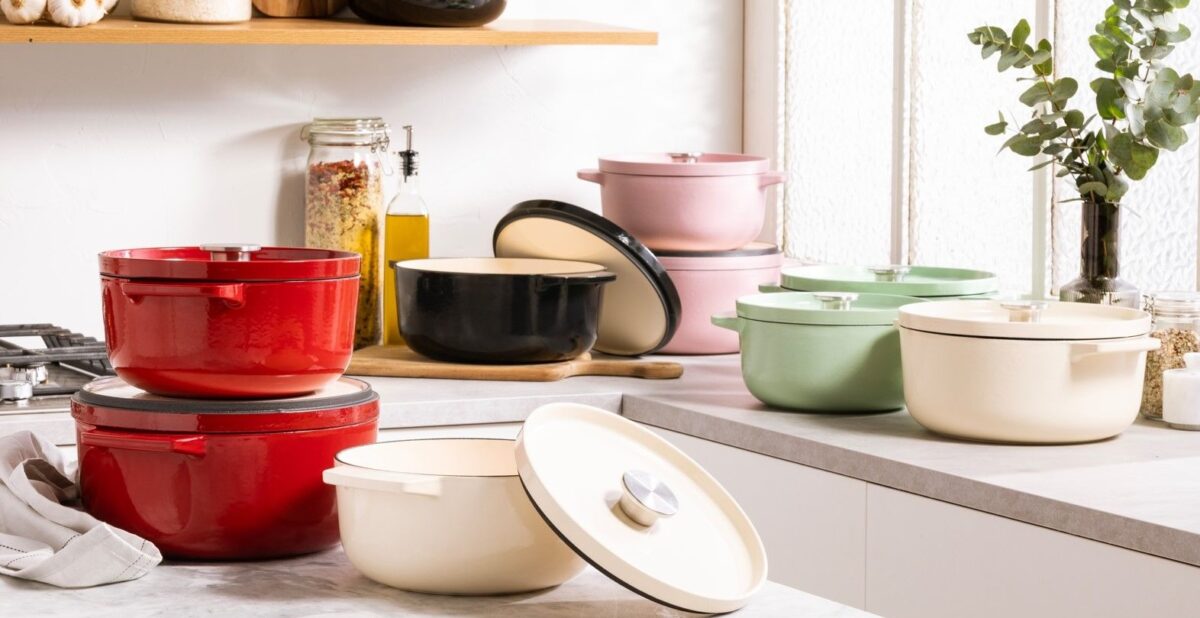 Elevate Autumn Cooking With This New Collection
Branching out from appliances, KitchenAid's new Cast Iron and Stoneware collection has launched just in time to elevate your autumn cooking! Perfect for warming soups and stews, the durable cast iron casserole pot holds heat extremely well suitable for cooking on the hob, including induction and in the oven. Their versatility makes them the ideal investment kitchenware piece that you'll be able to pass down through generations. Combining style and performance, the stoneware range is conveniently designed to go straight from the oven to the table and then to store any leftovers in the fridge using the bamboo lids. Perfect for baking and roasting, the durable design is scratch-resistant, metal utensil and dishwasher safe.
The Sensationally Soft Collection
The latest creation from Lululemon takes on a new aesthetic that we're here for! The Wundermost Bodywear collection prioritises comfort and style, cocooning your body like a second skin. Meticulously crafted from the innovative Ultra Soft Nulu fabric, this sensationally sleek material is their softest fabric to date. Debuting with nine form-following silhouettes in an array of muted colourways, these elevated basics offer a fit that feels custom-made. The Ultra Soft Nulu fabric subtly hugs your body in all the right places to offer unparalleled comfort first and foremost, while simultaneously contouring your physique. Bestowing versatility, the moisture-wicking pieces will work hard in your wardrobe, blurring the lines between shapewear and activewear.
The New Celebrity Founded Brand To Enter The Beauty World
Georgia May Jagger is switching catwalks for skincare with the launch of her brand MAY Botanicals. Combining her passion for eco-conscious living and natural solutions to getting that modelesque glow, MAY Botanicals is an amalgamation of Georgia's innate love for natural beauty. The formulas are based on science-based functionality with responsibly sourced, certified organic ingredients, undergoing meticulous quality control and sustainability standards. The collection showcases all the essentials to make up a robust skincare regimen, featuring a cleanser, moisturiser, spot solution and super balm as well as a seaweed sheet mask to give your complexion a healthy dose of hydration from time to time! With botanicals at the forefront of the formulations, you'll find pure ingredients such as peach extract, red clay, borage oil and witch hazel in the mix to boost radiant skin complexion.
The New Wellbeing Hub Blending The Latest In Science & Holistic Practices
Opening its doors in the heart of Knightsbridge, The HVN emerges as a wellbeing hub that seamlessly blends age-old healing practices with cutting-edge scientific advancements. Offering a tailored selection of treatments aimed at fostering not only inner wellness but also addressing issues related to gut health and hormonal imbalances, The HVN takes a 360-degree stance on health with the understanding that there is no one-size-fits-all. The range of therapies is diverse, encompassing acupuncture, vitamin infusions, and bodywork, all grounded in a commitment to delivering high-quality, evidence-based protocols supported by trust, credibility, and unwavering ethics. The HVN also embraces the traditional Japanese concept of Forest Bathing, with a unique Forest Bathing space immersing you in the essence of nature with biophilic elements that mirror natural biomes, in a bid to reduce blood pressure and cortisol levels.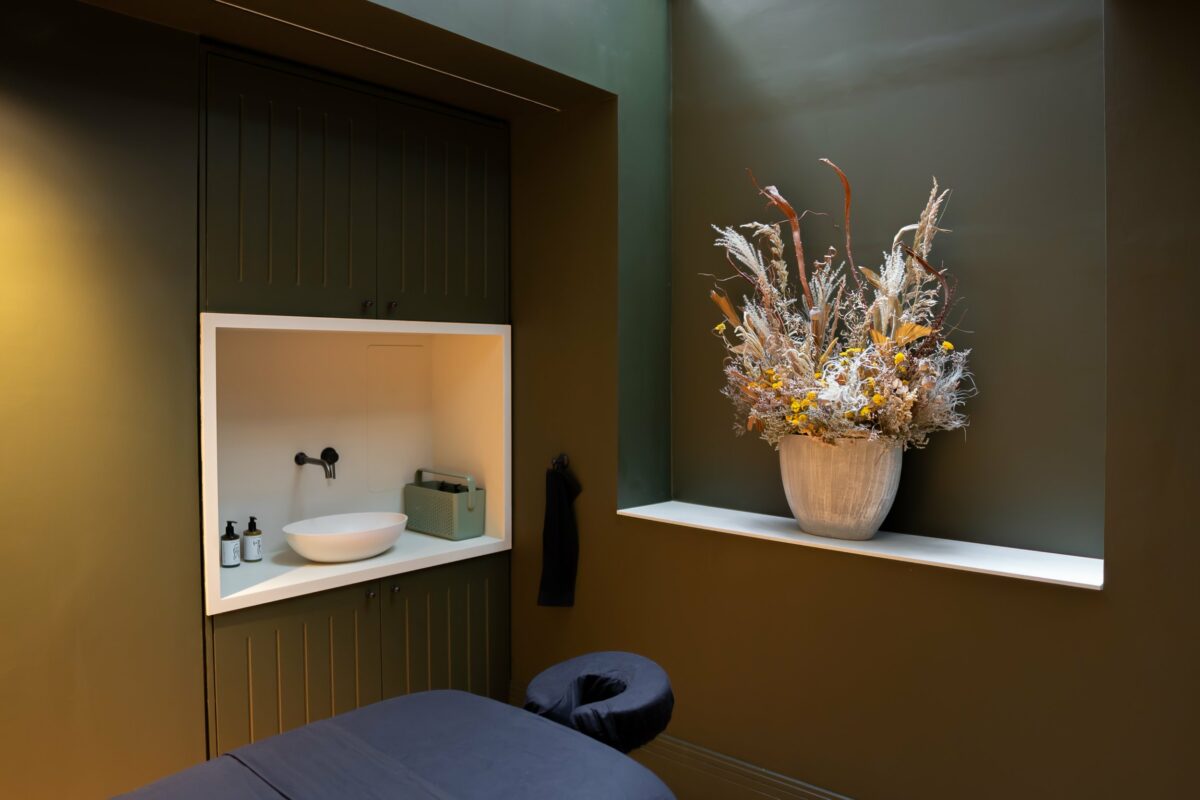 The New Bodywork Studio Offering Speedy Massages
MASAJ, the divine bodywork studio is growing yet again with a new location in Soho. Blown away with its contemporary design and restorative treatments, MASAJ is a wellness brand that caught our eye with its intuitive approach to massage. Offering respite to the busy city dweller, MASAJ's bodywork menu helps you select exactly what your body is craving, and from there the therapist will be able to sprinkle in tailored elements. The new Soho location has a 'seated' menu, this distinctive service incorporates ergonomic, adaptable, and reclining seats, enabling guests to experience shorter bodywork sessions, while fully clothed for convenience. You'll find MASAJ Soho located in Quadrant Arcade on Regent Street.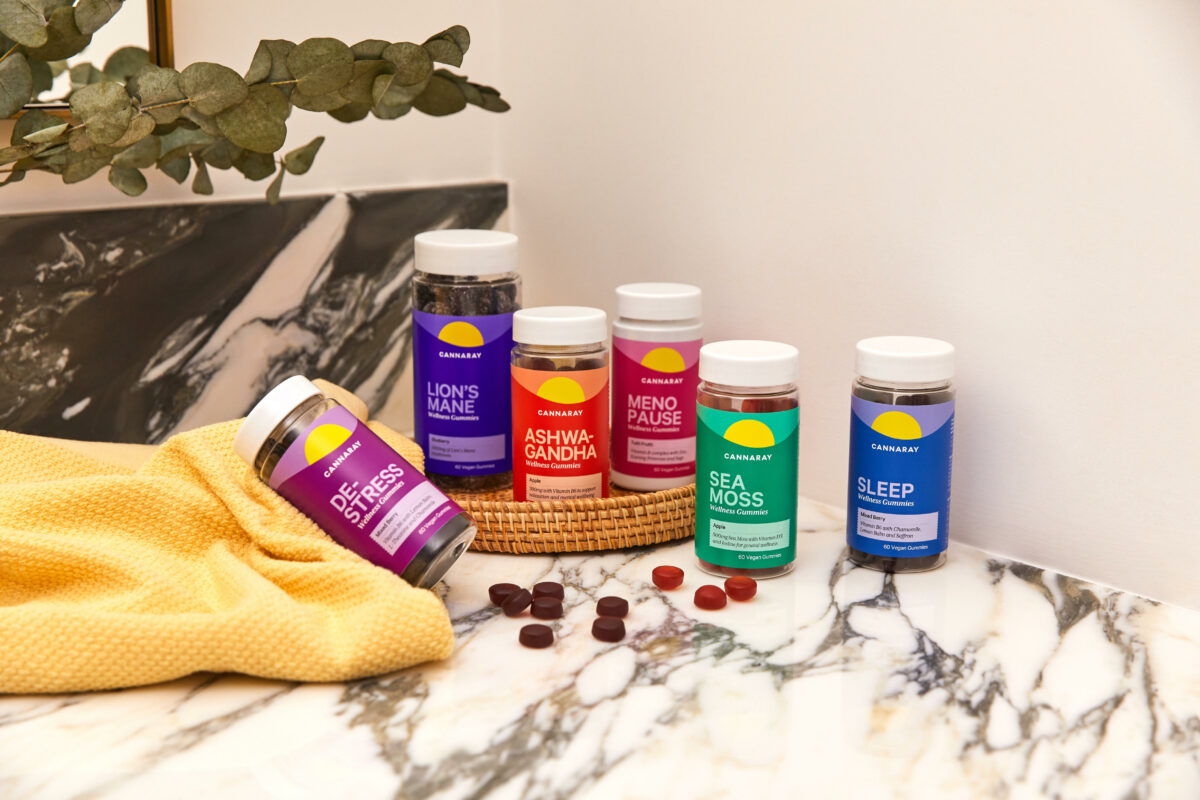 The New Wellness Gummies
Wellness brand, Cannaray is venturing into the realm of gummies with an innovative collection which comprises six meticulously crafted blends, each supercharged to enhance the quality of your daily life, promoting improved well-being, better sleep, and an overall sense of feeling good. Scientifically developed, they offer a straightforward solution to elevate your everyday well-being regimen. The range spotlights cutting-edge ingredients that have taken the health world by storm including Lion's Mane, Sea Moss and Ashwagandha. Brimming with delicious flavours, the new gummies are all-natural, vegan-friendly and free from artificial colours and flavourings.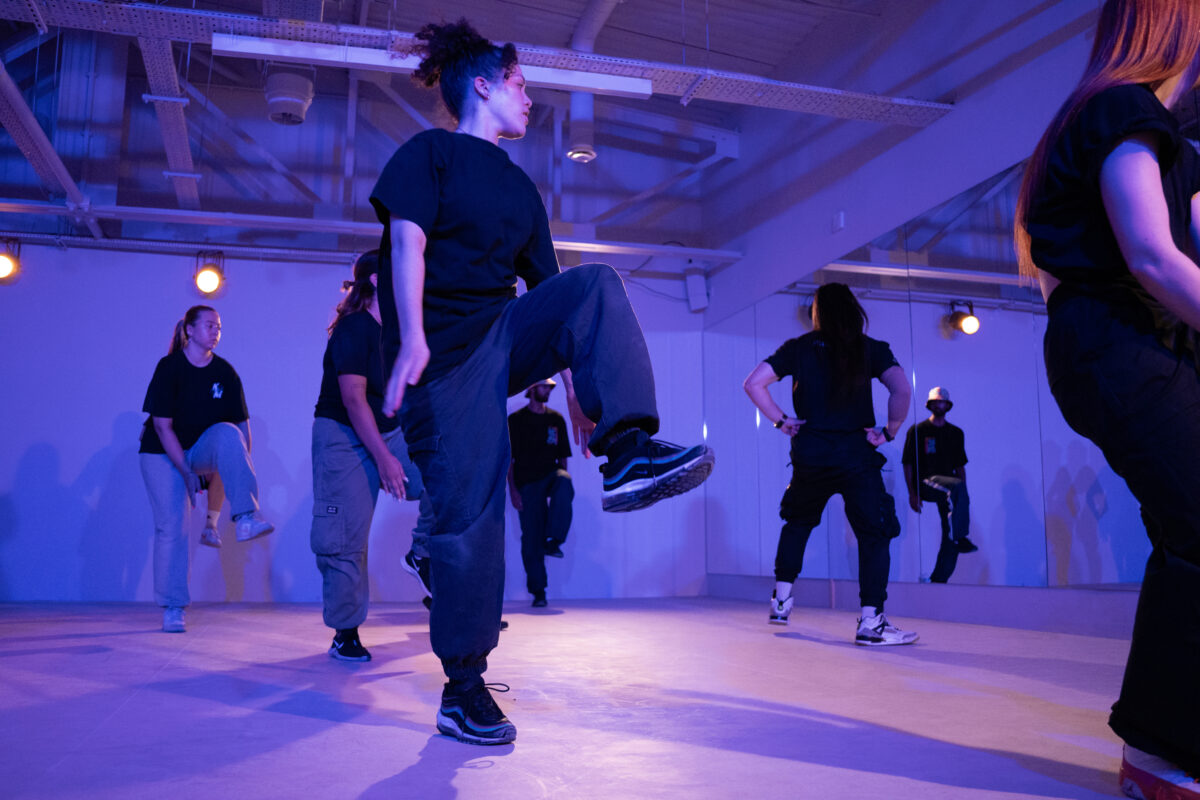 The New Studio Where Everyone Can Train Like A Dancer
Defining itself as London's new home of dance MVMT at The Manor LDN is the new studio in Finsbury Park welcoming professionals and novices to experience all types of modalities under one roof. The state-of-the-art space is huge, with multiple studios decked out in sleek flooring, mirrors and lighting, as well as premium changing room facilities. Bringing the feel-good factor to every class, the timetable is packed with dance classes taught by world-class choreographers. From contemporary to Hip Hop, to jazz and street dance, the choreography spans all areas of dance, alongside other fitness sessions including HIIT and strength training.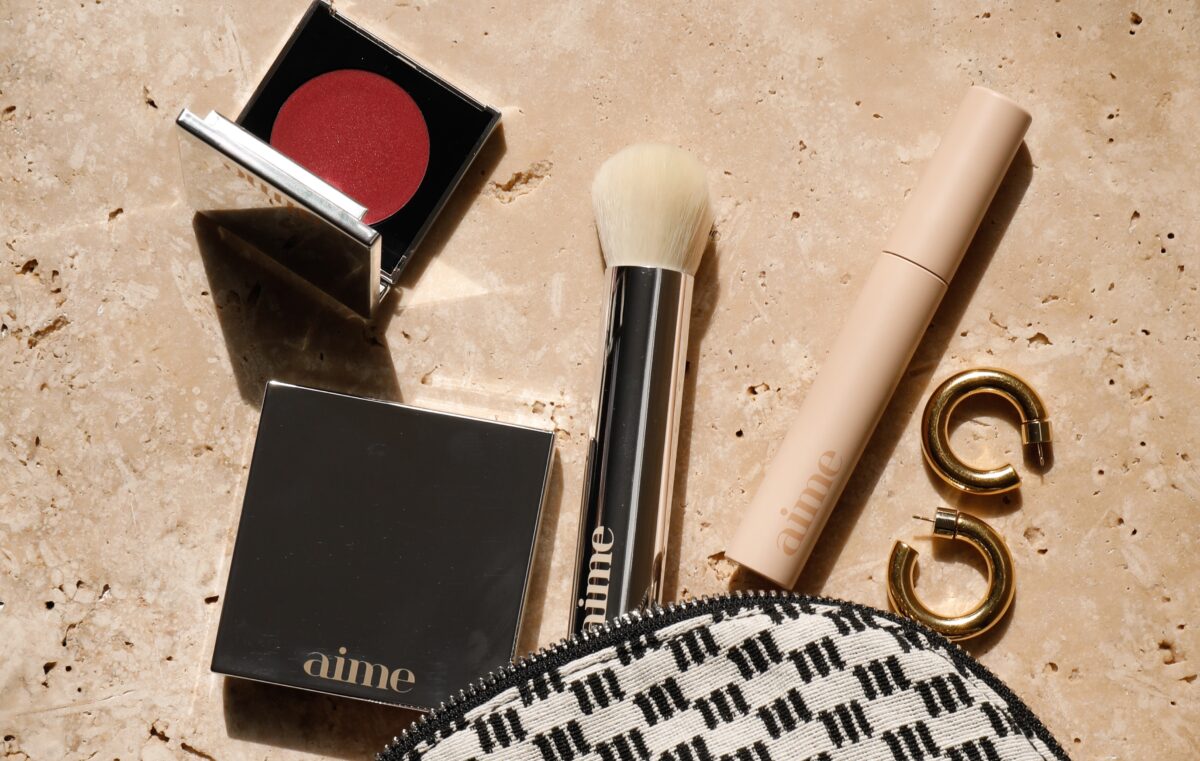 AIME The Makeup Care
The world of wellness and beauty collides with AIME's new collection; The Makeup Care. Perfecting that second-skin feeling, the range compromises the make-up essentials; mascara, powder foundation and a lip & cheek cream, all geared to give you a radiant glow. Designed for convenience, the complete collection gives a paired-back look, that promotes a healthy complexion with skin-loving ingredients like prebiotics, hydrating hyaluronic acid and soothing alpha-bisabolol.