June sees a flurry of wellness launches from new brands to just-launched collections, cutting-edge treatments, fresh collaborations and the latest studio openings. If you're heading east of London, there's a Pilates studio you have to check out… if you're looking for a new lunchtime spot, we've got one to add to your hit list in Borough Yards. As the weather gets hotter, it's time to replenish your swimwear and we've got two new collections for you to discover. Want to treat yourself to a little R&R? There are a few new heavenly treatments in the mix to fulfil your pampering needs. Here's what's new in wellness this June!
Book a Bamford Treatment at this Spa Day Sanctuary
The Grove's tranquil Sequoia Spa has had an upgrade, introducing Bamford's signature treatments to its menu! The multi-floored wellness haven is a popular destination for spa days, positioned on the grounds of the beautiful hotel based 30-minutes outside of London in Hertfordshire, with all the well-being amenities to endeavour in from a sauna, jacuzzi, steam room and pool. It's no secret that we're advocates of Bamford products and in treatment situ, they just get better. The organic oil blends come to life in curated ritual treatments, designed to evoke a sense of serenity. Sending you into deep relaxation, the facials are conducted by holistic estheticians trained by the Bamford specialists, who will analyse your skin and bespoke the facial to your skin type using a mix of Bamford skincare products. Choose from a variety of massage treatments with tailored outcomes, whether you're looking to release toxin build-up, support the immune system or restore suppleness in the body. The skilled practitioners are clued up on the benefits of each oil blend to find the right fit for you, resulting in the most divine massage that will restore and rejuvenate. Always working in synergy with the mind, body and soul, the signature treatments go beyond simply slathering the body in products. Details such as breathwork, lymphatic drainage and gut detoxification are woven into the treatments to present a 360 approach to wellbeing.
The Celeb Run Skincare Brand That's Finally Arrived To The UK
Hailey Bieber's much-hyped skincare brand, Rhode has finally launched in the UK. Renowned for giving Hailey's signature 'glazed' skin effect, the range features the Peptide Lip Treatment, Peptide Glazing Fluid and Barrier Restore Cream. Anyone that follows Hailey will know just how much the ritual of skincare means to the model. Working hard to produce stellar formulas, these hero products will not disappoint. If a dewy, or shall we say, glazed, skin complexion is what you're looking for, Rhode should be top of your beauty buys list!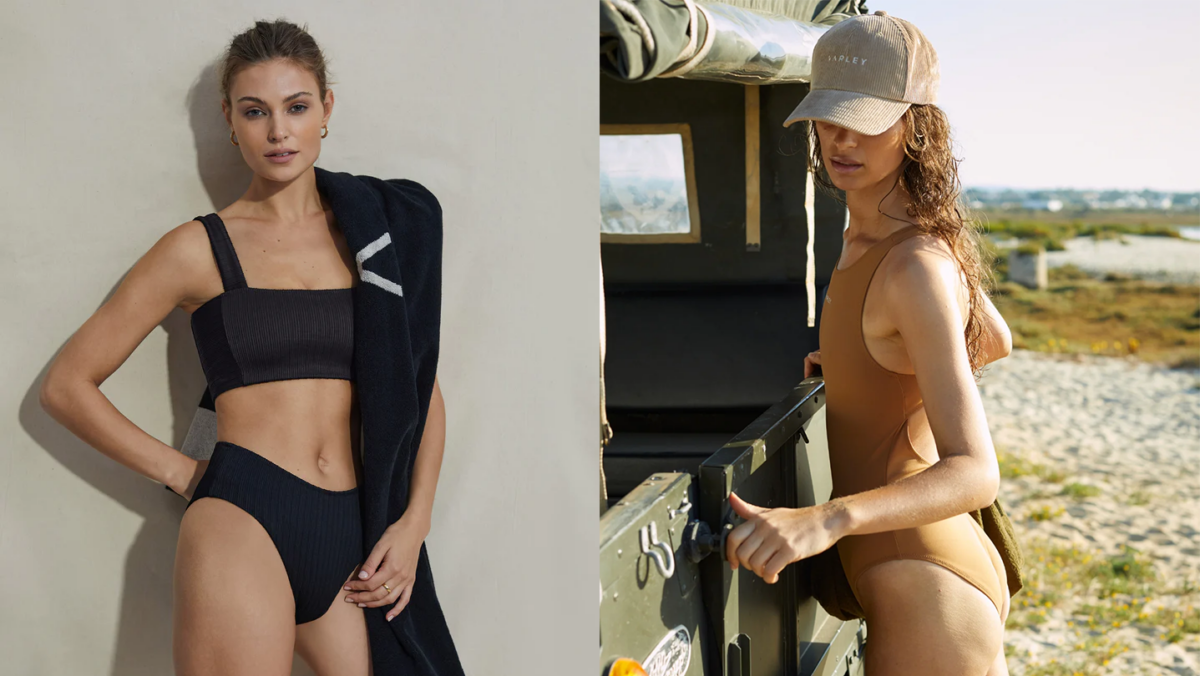 The Swim Collection For Style & Movement
Varley has introduced a capsule swim collection to their mix of elevated lifestyle apparel. Flaunting Varley's tonal colour palette, the swim line presents sleek one-piece swimsuits, flattering bikinis and performance-led suits. Made using smoothing fabrics, each piece has style and movement in mind, seamlessly sculpting out the silhouette. Layer Varley's chic wardrobe staples over the new swim for the perfect summer wardrobe.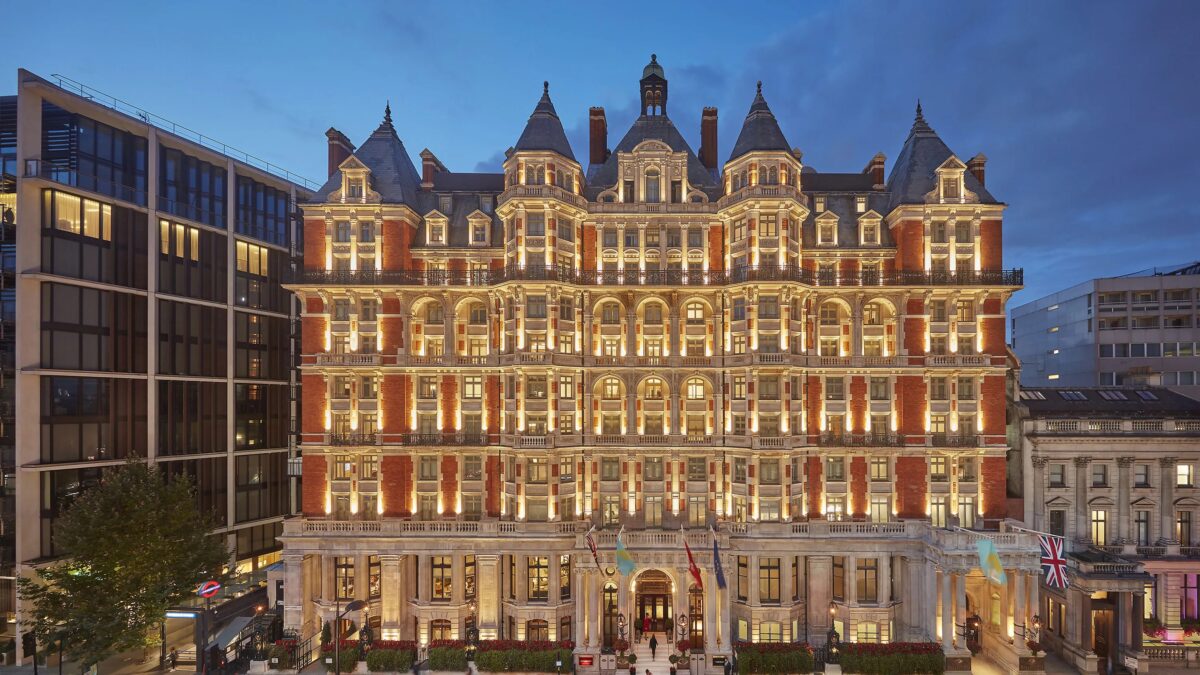 The Sub Zero Blasting Facial That Gives Instant Effects
We're familiar with cryotherapy for the body, but have you discovered the benefits of blasting your face with icy temperatures? New and exclusive to the Mandarin Oriental's Spa in Hyde Park is the Sub-Zero Cryotherapy Facial, curated in partnership with the skincare brand OSKIA. Harnessing a clinic-grade cryo unit to disburse air at -30C to stimulate the cranial nerve and activate the parasympathetic nervous system. The sensation is surprisingly soothing with an instant hit of renewal that is both visible in the skin and mood-elating. Awakening and energising, this biohacking facial will leave you with a spring in your step, along with countless health benefits including detoxification and includes a dynamic facial and scalp massage.
The Performance-Led Supplement Brand Created By Health Experts
Headed up by the team behind premium wellness space, Club Health, Healthlab is the new exclusive line of nutritional supplements formulated to seamlessly slot into your lifestyle. Born out of Founder and Clinical Director, Luis Ribeiro's experience with clients who lead hectic lifestyles, where nutrition often comes as an afterthought, Healthlab supplements provide bespoke, high-end nutrition to ensure the patient can perform at their best. Blended to support cognitive function, immunity and relaxation, the formulas contain highly bioavailable natural nutrients sourced from trusted, certified manufacturers in the UK.
The Roller Boogie Inspired Collection
Cult swimwear brand Hunza G has collaborated with Flipper's Roller Boogie Palace to create a limited edition ready-to-wear collection made for skating, moving, and grooving. Crafted from Hunza G's signature Original Crinkle™ fabrication the Flipper's x Hunza G range of colour-popping shorts, crop tops, playsuits, dresses and scrunchies is inspired by the iconic 70's LA roller boogie scene.
The Freshest Lunchtime Salad Bowls Are Coming To Borough
Launching its fifth location this May, atis are opening its doors in Borough Yards. Just off London Bridge, this new development is bustling with food, drink, retail and leisure, with neighbours including The Office Group and Everyman Cinema. Known for their seriously tasty salad bowls, that do a superb job of keeping you fuelled all day long, the vibrant, healthy and flavour-packed salads are an ace lunch choice! Whether you choose to create your own or go for one of their signature bowls, you'll be blown away by just how good a salad can be when done right!
East London's Newest Pilates Studio
New to Hoxton is Urban Pilates, the studio offering reformer and tower Pilates. With an emphasis on correct form, the small group classes work on slow correct execution. The mix of experience instructors come from different backgrounds and share a great understanding of the body to give you the best quality teaching available. The classes are varied depending on your level to help gain confidence and ability on the equipment. The Tower Reformer Fusion class is a unique concept that uses 5 reformers and 5 Towers to give you the benefit of both disciplines in a circuit-styled class.
Workout In Private With Your Own Mini Gym
Prefer your own space when exercising? GymPods is the innovative new space in Dalston, whereby you can avoid 'gymtimidation' by working out in your own private pod! Fit with fifteen mini gyms in one, the pods give you privacy when you. Whether you want to do a HIIT, strength, run, cycle, row or holistic workout, you can choose your pod accordingly, each fitted with all the equipment you could need for that training session.
The Way To Make On-The-Go Smoothies Easily
The go-to brand for pastel-licked kitchen appliances, Smeg, has launched a new personal blender to make life a little easier! If you're one for morning smoothies on the go, the personal blender is ideal, coming with two portable TritanTM Renew bottles that mean you simply blend and go, no need to decant and deal with washing up. Resistant, light and dishwasher safe, the bottles are great for transporting your smoothie, making it convenient to stay on track with healthy eating. Available in baby blue, pink, green and cream, the space-efficient blends are the perfect addition to your kitchen counter.
The Collection You'll Want To Kit Out Your Baby With
Say hello to Bamford Baby. The organic wellness brand we know and love is designed for little ones too. The new Baby collection features products for bathing, bedtime, the everyday and play, with Bamford's signature sustainability stamp of approval across the entire collection. Made with the purest organic fabrics and naturally nourishing ingredients, there are products to aid baby's bath and bedtime routine as well as products especially for mothers, scented with a balancing blend of rose and geranium, to spark a well-deserved moment of calm.
The Period Proof Swim Wear
Back with yet another revolutionary product to enter the women's health market, Modibodi has launched swimwear, breaking barriers we women face when wanting to take a dip during our time of the month. The global absorbent apparel brand has crafted swimsuits and bikinis with absorbent lining that holds 1-2 tampons without leaking. Made from recycled nylon, the patented technical fabric controls odours, light to moderate bleeding, spotting and light bladder leaks. Giving you peace of mind, the swimwear uses undetectable two-layer lining so you don't need to worry about leaks, stains or stray tampon strings.
The Women-Only Studio To Get You Stronger
When founders Mimi and Danni, discovered a shared passion for lifting (and a hatred of burpees!) a seed was planted…the outcome is Lift Studio LDN. Situated in Clapham, SW London, the women-exclusive studio aims to be a safe space to empower, educate and unite all women on the fundamentals of how to lift. Putting a middle finger up to skinny teas, fad diets and unrealistic photoshopped imagery, Lift Studio LDN has a training system that will actually make you stronger physically and mentally, whilst also allowing you to enjoy the journey! Creating community without competition, this studio celebrates strength gains, mental health gains and knowledge gains, to ultimately boost confidence in all aspects of life. The boutique studio offers a combination of intimate group sessions, one-on-one personal training, 1-2-1 check in's, technique workshops, socials as well as a podcast and online resources on habits and mindset!
The New Wellness Centre To Open In King's Cross
Ten Health & Fitness has launched its biggest and most exciting studio yet, in the heart of Kings Cross. The latest studio sees a first for Ten with all new wellness offerings including infra-red saunas, Cryotherapy, compression boots and IV infusions. Alongside the newness, you'll be able to find Ten's renowned dynamic reformer Pilates classes, personal training sessions, specialised and tailored Physiotherapy, a selection of performance-led massage therapies and clinical exercise specialisms, along with specialist Women's Health service. Set to be their best studio thus far, the Kings Cross studio houses all your wellness needs under one roof… think of it all as a one-stop hub to get your body in check.
The New Shoewear To Have On Your Radar
Born in Portland, Oregon, the home of performance footwear, R.A.D Global are the new trainers to disrupt the UK market, headed up by a strong eco-initiative. Increasingly aware of the global environmental crisis, R.A.D set out to create the best product, at the best price, responsibly! Functionality-wise, R.A.D are an all-rounder training shoe, providing cushioning for plyometrics and stability for lifting, with a trademarked Swell Foam™ midsole. Their coined term- Tuned For The Future, sets the industry standard…when small brands like R.A.D show they can do better, the bigger brands have no excuses.