We huge fans of subscription boxes. They often drastically reduce your waste consumption by providing only what you need and will use, they can help improve your wellbeing and most crucially, help save you time so you can enjoy life to the max! We've listed 7 wellness subscription boxes that are definitely worth checking out!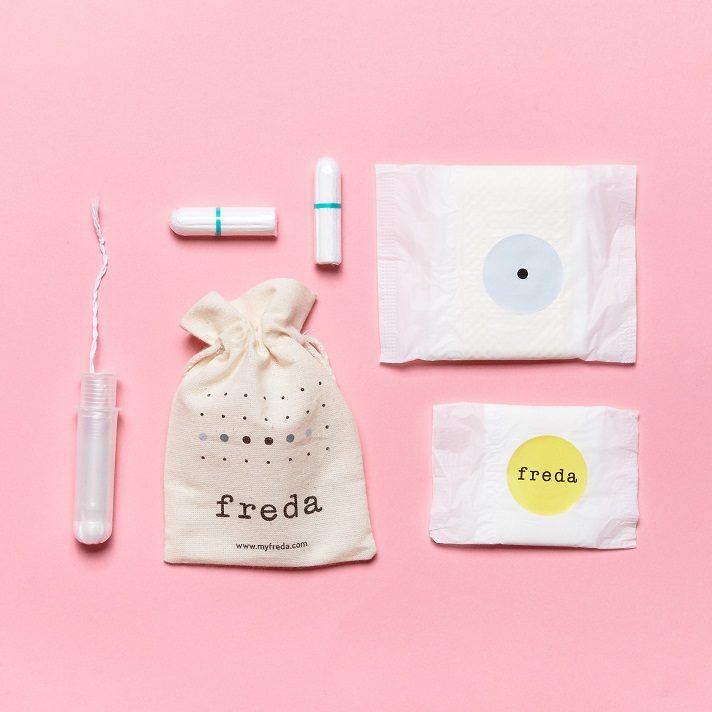 Freda
Periods are becoming a more natural thing to talk about and more women feel less ashamed of their monthly bleeding period. Rightly so! People are acknowledging their own cycle more now than they did only a couple of years ago and the people behind Freda saw this as an opportunity. An opportunity to start a brand focusing on helping women prepare for their periods on a monthly basis. Freda has developed a unique subscription that includes tampons, day pads, night pads etc. All of these items can be personalized for you and your cycle needs and delivered right to your door! You can sit at home and check your calendar and see when your next period will come and then order a kit to your door, how easy is that? No dashing to the chemist because you forgot and no need to ask you work colleagues if anyone has a spare tampon! Freda also has the planet at the forefront of their minds by providing organic and sustainable tampons and pads. Who wouldn't be a fan?

We are Bristle – Bamboo Toothbrushes 
With all the plastic floating on the planet, think about how many of them will include all your old toothbrushes. Every single toothbrush you've ever used will still be out there somewhere. It's scary, right? That's why we love these bamboo toothbrushes from We Are Bristle on subscription – Better for the planet, better for you. You can choose how often and how many, and get them delivered right to your door! They are on a mission to make living eco-friendly super easy and convenient.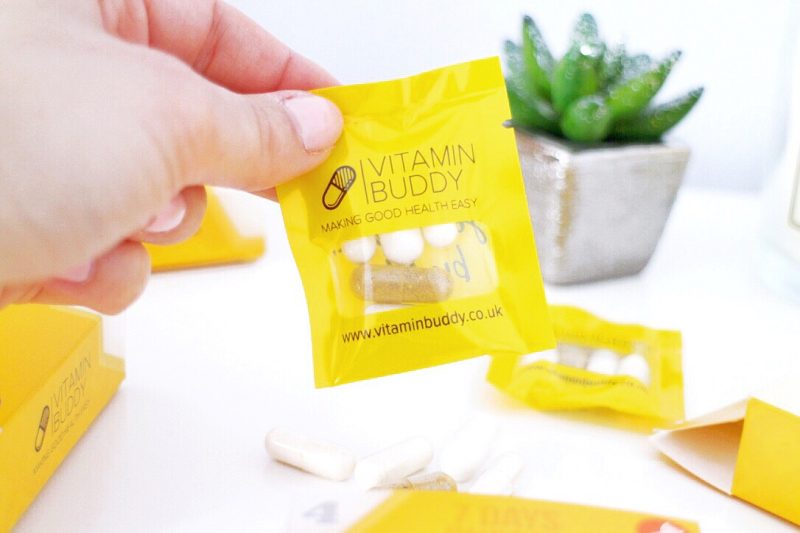 Vitamin Buddy
Everything nowadays can be customized to each of our individual needs – because we're all different. Some need extra Vitamin D, some need extra omegas and that's why supplements should be personalized too. No one body is the same and this is exactly what Vitamin Buddy understands – To get started, you take a quiz before ordering so the team can get a better idea of what you might be deficient in. It'll ask questions about your lifestyle, food preferences, exercise etc. Afterwards, it'll tell you exactly what you need and by getting a subscription, you'll never have to worry about forgetting to stock up. Also, they come packed in a cute little bag that you can take with you on the go, easy peasy!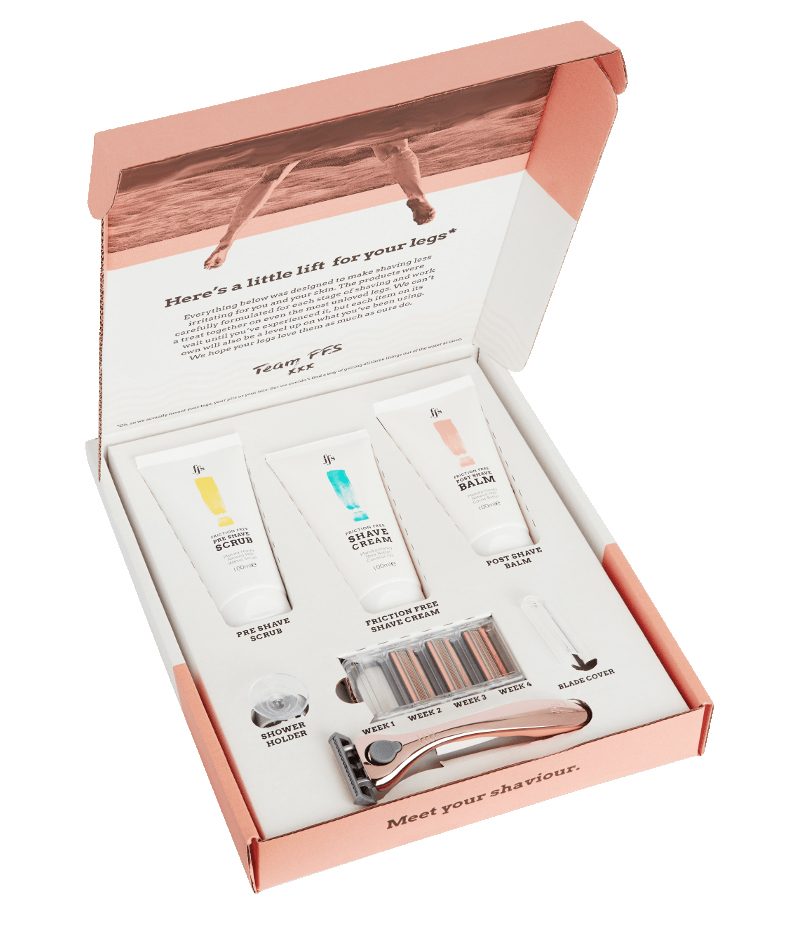 Friction Free Shaving
Nothing feels better than stepping out of the shower with super soft, hair-free skin. But nothing feels more irritating than standing in the shower realising you have run out of razor blades (we've done it many times!).  If you can relate, then Friction Free Shaving is a subscription you definitely need in your life. Apart from giving you the smoothest shave of your life, you can order your personalised razor and blades to your do in 3-5 working days. Every month you'll get a refill with new blades so that you can keep your legs smooth and hairless and you get all this for only £9 per month! Friction Free Shaving also offers additional products like a pre-shave scrub, shaving cream and post-shave balm. Bid farewell to shaving rash for good!
Bathbox 
What's more relaxing than coming home after a long day at work and running a nice hot bath? Many people find baths a cosy way to switch off and relax in the evening so why not treat yourself to a subscription from Bathbox? Every month you'll receive a sweet-smelling box filled with gorgeous bath products to use when you need a bit of me time. Each box will include handpicked bath bombs, salts and soaps and you get this for only £9.99 per month. Both box understands the benefits of self-care and this box will hopefully be a reminder to make it a priority in your day.
Life Box Food
Sometimes you just need to give yourself a little treat and Life Box Food is a great subscription service if you love snacking! The box contains a mix of healthy snacks that'll help you stay on track when you're craving that afternoon chocolate bar! We love healthy snacks and especially love the idea of getting a whole box of them every month to munch on – Use them throughout the month as a little treat to look forward to every day or get your colleagues to chip into the cost and have a selection of goodies in the office.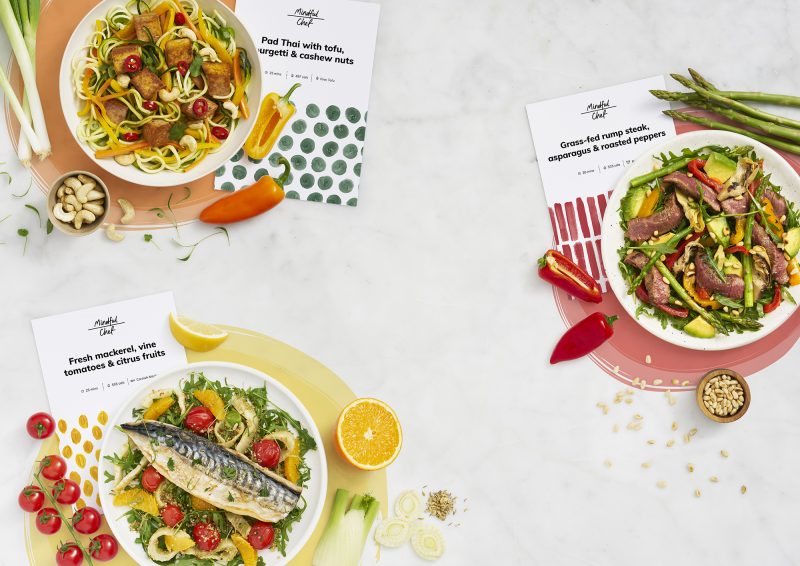 Mindful Chef
Mindful Chef is perfect if you're trying to be healthier but lack of time or inspiration to cook. They create delicious and beautiful meals filled with colourful vegetables, fruit, meat etc. and they can be customized to your food preference. Even if you're a meat-lover, vegan there's definitely going to be something for you and your taste buds. Each week you get to choose from an array of delicious recipes and get them sent to your door. For £4 per meal only, healthy and nutritious eating has never been easier or cheaper!
words by Amalie Luther
---