As winter descends, bringing with it the crisp chill and enchanting beauty of frost-covered landscapes, it also heralds the arrival of a common woe – dry and cracked hands. The cold, harsh weather can leave our skin longing for extra care and attention, and one area that often bears the brunt of winter's bite is our hands. Fear not, for in the realm of skincare, a saviour exists in the form of hand creams. These nourishing elixirs are designed to rescue your hands from the clutches of winter's dryness, providing a soothing balm for parched skin. In this article, we embark on a quest for the ultimate solution to chapped hands, exploring a curated selection of the best hand creams for dry skin. These emollient wonders promise not only relief but a touch of indulgence for your skin, ensuring that your hands remain a haven of softness and vitality throughout the winter.
Nursem Caring Hand Cream, £7.99
Nursem Hand Cream is a salvation for overworked hands, especially for those on the frontline of care. This reparative elixir is more than a moisturizer; it's a testament to compassion. Developed by nurses for nurses, it's a blend of soothing, plant-based ingredients, free from parabens and cruelty. Loaded with active ingredients like glycerin and chamomile, it offers intensive hydration without the greasy residue. Nursem goes beyond skincare; it's a social mission, with each product purchased contributing to hand care for a nurse.
Avène Cicalfate Restorative Hand Cream, £11.75
Avène Cicalfate Restorative Hand Cream is a soothing elixir for distressed hands, offering unparalleled care for dry, cracked skin. Enriched with Avène Thermal Spring Water, this dermatologist-recommended formula provides intense hydration while promoting skin healing. The unique blend of sucralfate and copper-zinc complex accelerates recovery, calming irritation and fortifying the skin's natural barrier. Fast-absorbing and non-greasy, it leaves hands silky-smooth.
Rhug Estate Hand & Nail Cream with Orange Peel Oil and Yarrow, £32
Indulge in the luxurious embrace of Rhug Estate Hand & Nail Cream, a skincare gem enriched with the invigorating essence of Orange Peel Oil and the healing properties of Yarrow. This meticulously crafted formula is a sensory delight, offering a burst of citrus freshness alongside Yarrow's soothing touch. The cream is a symphony of hydration and nourishment, absorbing swiftly to rejuvenate tired hands and fortify brittle nails.
Rituals "The Ritual Of Jing" Hand Mask, £12.90
Indulge in tranquillity with Rituals' "The Ritual of Jing" Hand Mask, a serene escape for tired hands. Infused with the calming essence of Sacred Lotus and Jujube, this mask is a pampering ritual that transforms a mundane moment into a spa-like experience. The dual-layered gloves, enriched with shea butter and nourishing botanicals, cocoon your hands in a hydrating sanctuary.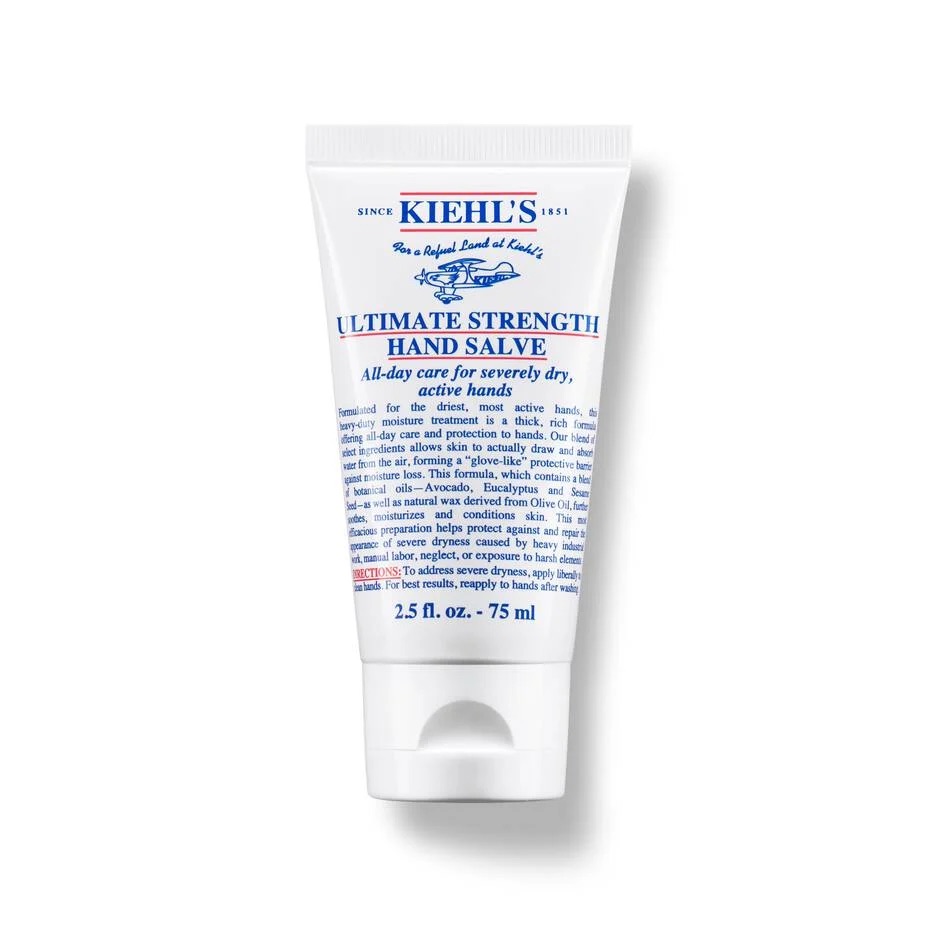 Kiehl's Ultimate Strength Hand Salve, £19
Kiehl's Ultimate Strength Hand Salve is a robust shield against the elements, offering unparalleled care for weather-beaten hands. Infused with a potent blend of botanical oils, including avocado and sesame seed, this salve provides a surge of hydration, tackling even the driest skin. Its thick, rich texture forms a protective barrier, sealing in moisture and preventing further damage. A true multitasker, it soothes and restores with a non-greasy finish.
Irene Forte Skincare Pomegranate Hand Cream, £70
Indulge in luxury with Irene Forte Skincare Pomegranate Hand Cream, a luxurious elixir for hands that crave pampering. Imbued with the nourishing properties of organic Pomegranate extract, this cream revitalizes and deeply hydrates, leaving hands soft and supple. Enriched with a blend of Sicilian Orange, Rosemary, and Bergamot essential oils, it bestows a fragrant embrace. The antioxidant-rich formula not only moisturizes but also safeguards against environmental stressors. Irene Forte's commitment to natural ingredients and sustainability shines through, making this hand cream not just a beauty ritual but an indulgence that harmonizes with nature, elevating your hands to a realm of sublime care.
La Roche-Posay Cicaplast Hands, £8.50
La Roche-Posay Cicaplast Hands is a lifeline for overworked hands, especially those facing the brunt of daily stressors. Enriched with shea butter and glycerin, this reparative cream delivers instant relief to dry, damaged skin. The innovative formula, infused with the brand's proprietary Thermal Spring Water, soothes irritation and accelerates the healing process. Cicaplast Hands absorbs quickly, leaving no greasy residue, making it an ideal companion for on-the-go care. Dermatologically tested and free from parabens, it's a gentle yet powerful solution for hands in distress.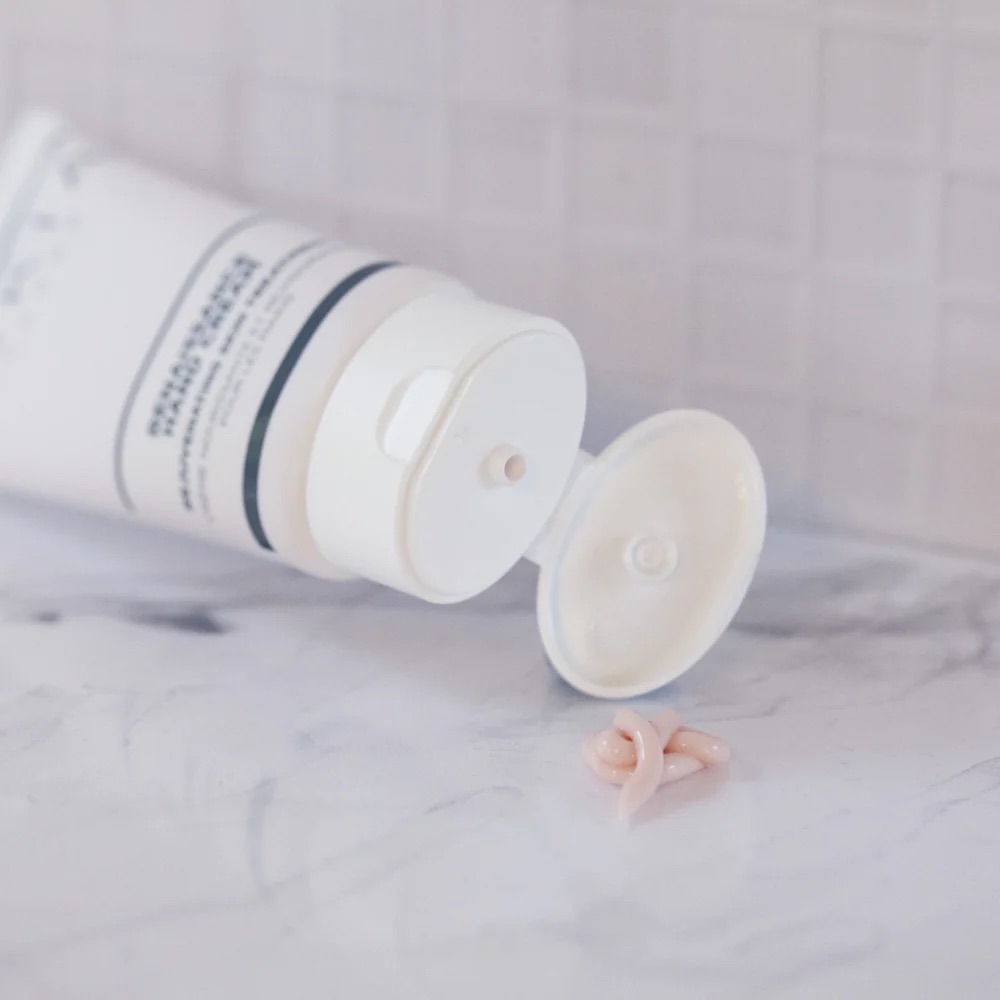 Oskia Renaissance Hand Cream, £29
Oskia Renaissance Hand Cream is a luxurious retreat for your hands, embodying the brand's commitment to radiant, healthy skin. Infused with Oskia's signature blend of bio-available nutrients, vitamins, and Swiss Apple Stem Cells, this cream delivers a transformative experience. The exquisite texture absorbs effortlessly, leaving hands velvety-soft and rejuvenated. A symphony of fragrant rose and chamomile engages the senses while antioxidants combat environmental stress.
words by Molly Jennings
---
READ MORE: 6 Best Supplements To Take For Skin Health