From self-care supplements to summer mocktail upgrades, here's what Hip & Healthy founder, Sadie is loving in the world of wellness right now.

Tonic Water Just Got An Upgrade
Skinny Tonic
Like all good brands, Skinny Tonic was founded because someone saw a problem that needed fixing. Ian, the drinks brand's Founder, at just 23 years was diagnosed with type 1 diabetes. This, of course, had a huge impact on his life, and one of the areas he was sad about saying goodbye to was a good Gin and Tonic, as he found out that even tonics low in sugar made his blood sugar levels spike. Therefore, he embarked on a journey to create a tonic water that was delicious, and had absolutely no sugar in it whatsoever. Skinny Tonic was born and Ian's was able to indulge in his most loved social drink. Not only does Skinny Tonic contain zero sugar and zerod calories it is also 100% natural and is made using pure spring water from Staffordshire. Coming in a range of 10 refreshing flavours, there is something for everyone – I can't decide which of the British Raspberry or Cucumber flavour is my favourite. Plus, the aluminium cans that the tonic water comes in are both made from recycled aluminum and are fully recyclable.
Visit www.skinnytonics.com for more information and to buy.

Where Supplements Meet Self-Care
Beautifully Nourished
Founded by nutritionist Katherine-Elyse Blake, Beautifully Nourished is a multifunctional supplement and skincare brand that works to improve wellness, support the skin and help women achieve optimum health. From gut health to immunity, there is an array of effective products that you'll love. Their Nootropics Cognitive Enhancer, which uses natural extracts of Guarana to reduce mental and physical fatigue and Gingko Bilboa that helps boost mood, energy and memory is a great way to get through that well-known 4pm slump. With the ethos of simple beauty, Beautifully Nourished uses powerful formulas to target deep within the cells for ultimate regeneration. Effectively supporting customers from the inside out. Plus the brand encourages users to adopt healthy daily lifestyle choices with its online e-zine The Fix providing plenty of inspiration.
Visit https://beautifullynourished.com/ for more information and to benefit from an amazing 30% off, Hip & Healthy readers can enter the code "katherinescircle" at the checkout.

Say Hello to mellow: The CBD Store you Need to Know About
Mellow CBD Retailer
As you probably know by now – I am a huge CBD fan, which is why I was delighted to learn about mellow. There is a lot of rubbish out there in the CBD world but also a lot of excellence too – mellow does a great job of making sure they are a trusted marketplace for the UK's CBD seekers, featuring over 80 carefully selected brands across beauty, anxiety, sleep and menopause. Each product goes through a rigorous selection process with ingredients, lab results and traceability all clearly listed so you can make informed choices about what is right for you. For those that want to delve deeper into the world of CBD, check out the mellow blog which features their mellow talks where experts discuss the subject or mellow eats where their in-house chef creates functional food dishes enhanced by CBD.
Visit the mellow store at www.mellow.store to shop the full range of CBD products and get 20% off using the discount code "HAH20". Follow them on instagram @mellow_talk for CBD recipes, information and more offers!
---
Quote of the Month
"The happiness of your life depends on the quality of your thoughts."
– Marcus Aurelius
---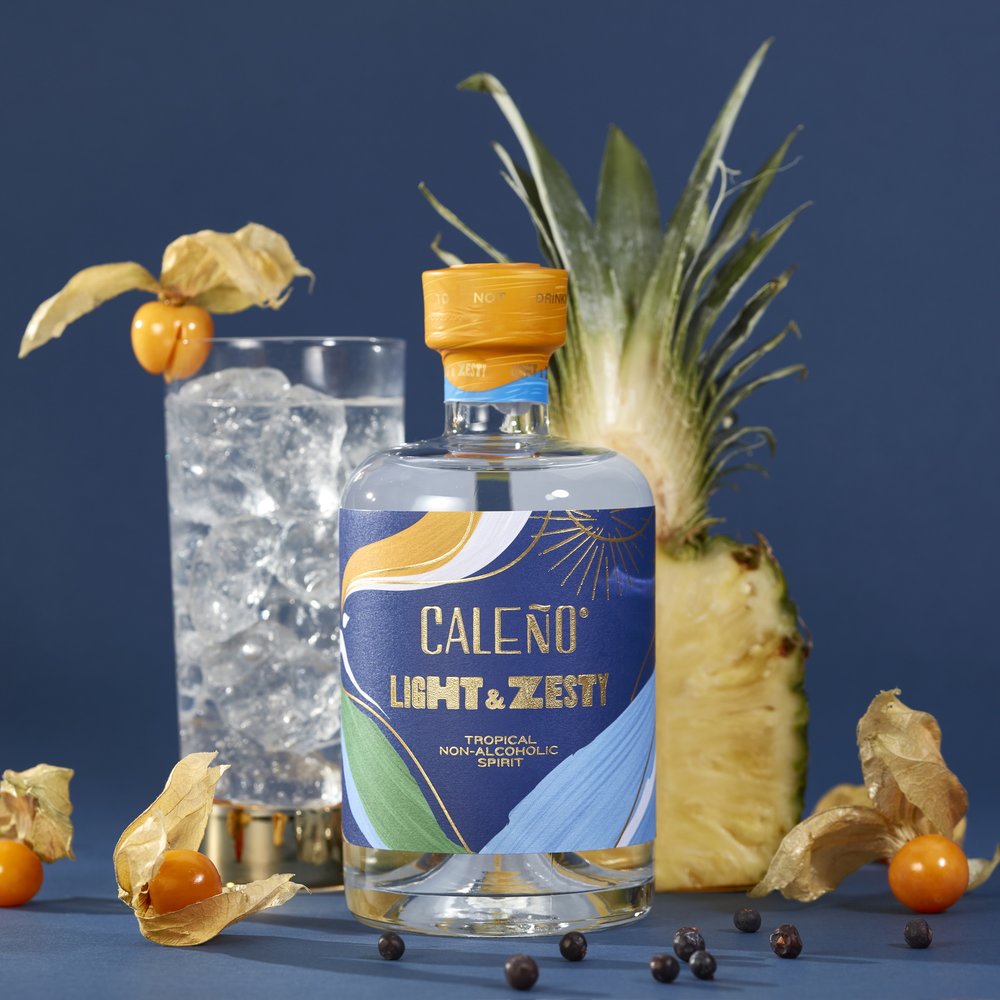 The Drinks Brand for The Non-Drinker; The Sometimes-Drinker, The TeeTotaller And Me!
Caleño
I was introduced to this amazing tropical, non-alcoholic drinks brand Caleño when they first launched and my love for it has grown stronger ever since. I am that person who loves seeing my friends and socialising in fun places but hates getting so drunk that I feel rubbish the next day – and so Caleño has been a very welcome addition in my life. After a glass of Rosé I'd usually switch to boring tonic water for the rest of the night but gone are those days! Now I'll order a Caleno cocktail and not feel like a total bore. My favourite is their Light + Zesty served with some tonic water and some lemon peel – heaven. On July 7th I'll be live on our instagram, @hipandhealthy, with Caleño Founder, Ellie (more on Ellie here) making some fun cocktails – so please do join us at 6.00pm for some cocktail inspiration!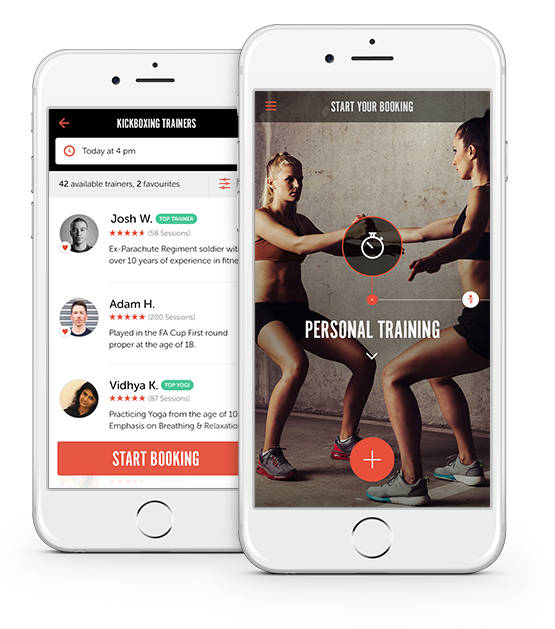 The App That Will Get Your Body Fit and Your Mind Calm
TruBe
If you're looking for a one-stop shop for wellness experts that offer in-person and online training you can't go wrong with TruBe. Choose from either a pay-as-you-go type method or monthly membership, online sessions start from around £22.50 whether you want a chilled evening yoga session or HIIT training first thing in the morning. Plus, there is absolutely no joining fee! And although Trube specialises in 1:1 training pretty much anywhere in London they also offer a corporate programme for companies looking to offer their employees a dose of wellbeing. The corporate classes focus on techniques proven to enhance productivity, concentration and retention. Visit Trubeapp.com for more information or head to the app store to download the app directly. Or for a chance to win a membership for free please click here.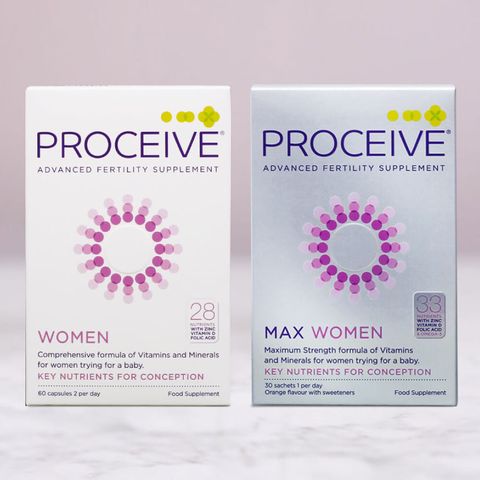 Fertility and Pregnancy Support You Can Count On
Proceive
When I was pregnant I took a concoction of different supplements that I was advised to take to support my body through each trimester – at some points, I felt like I was positively rattling with a variety of different pills. Plus, I had horrid morning sickness and even swallowing a couple of pills was tricky let alone 3 or 4 a day. I have recently learned about this amazing brand Proceive, which set out to challenge the current pregnancy and preconception supplement market and offer the most functional, comprehensive and evidence-based nutritional supplements for men and women before conception and for women right through your pregnancy. Using clinical data from a wide range of scientific studies on key nutrients, Proceive has developed a range of conception and pregnancy products that provide tailored nutrients delivered at optimal strength in highly absorbable forms. Not only have they won a host of awards but they also have an array of glowing testimonials over on their Instagram @proceive.
words by Sadie Reid