Summer is here and it couldn't have come soon enough! After a long winter with a nasty little lockdown thrown into the mix, we're all about reconnecting with loved ones again over good food and good cocktails. Well, non-alcoholic ones that is. If you're so over the booze and want a truly delicious way to spice up your summer BBQs then meet Caleño, one of our absolute fave brands for whipping up non-alcoholic beverages that everyone can enjoy. We recently got a chance to sit down with the founder, Ellie to discuss the ever-growing non-alcoholic drinks market, her go-to summer tipple and her daily wellness ritual.
The non-alcoholic drinks sector has boomed in recent years, why do you think that is?
That is so true! When I had the idea to start something back at the beginning of 2017, there were next to no decent alcohol-free options available, now there are hundreds! I think the non-alcoholic drinks sector is so closely aligned with health and wellness, and people in recent years are increasingly putting their physical and mental wellbeing front and centre. Ultimately, I think that is why non-alcoholic drinks like Caleño are so appealing. You can still go to that party, have a drink on a school night, but without the hangover, calories and anxiety that would normally come with 'drinking'.
We know there are loads of ways to enjoy a Caleño beverage but what's your favourite concoction?!
Right now, I am loving Dark & Spicy with Ginger ale and a squeeze of fresh lime! I have it whilst I'm cooking dinner.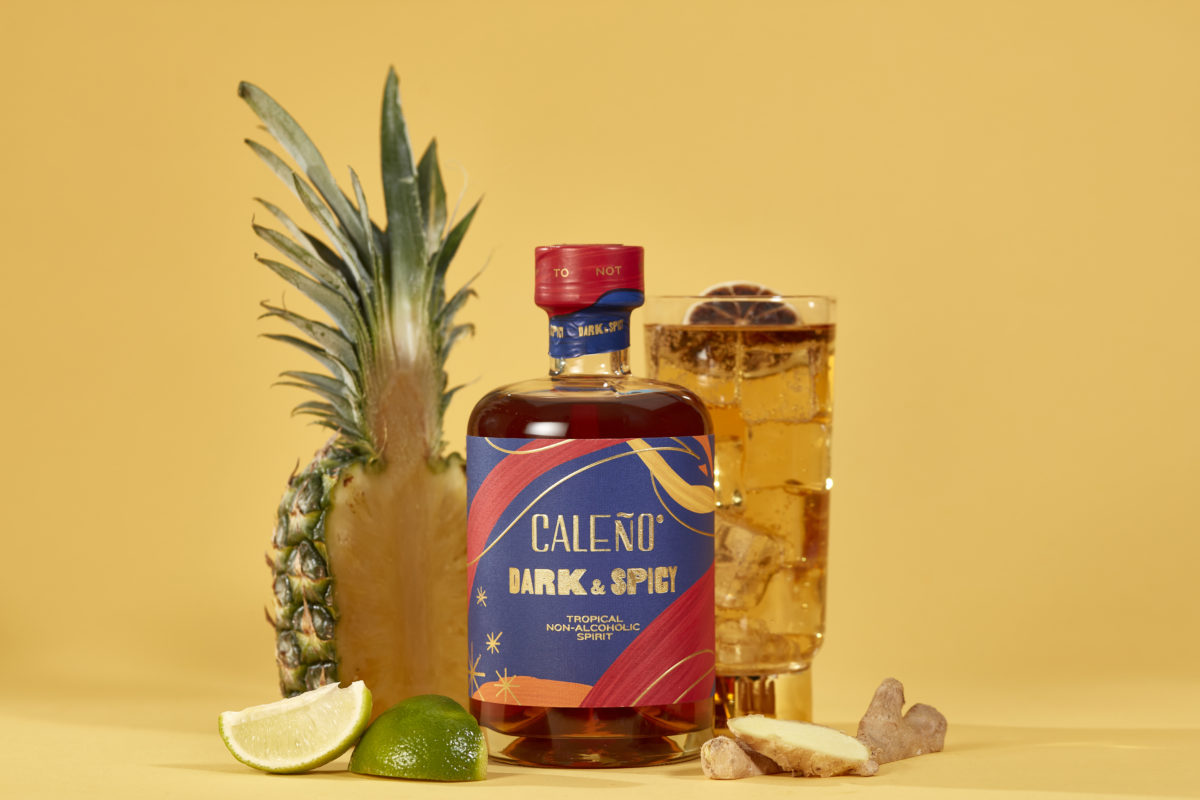 What's one daily wellness ritual you couldn't live without?
Getting out for a daily run or walk with my dog. It's so important to get outside and get some fresh air. It clears the mind and often when you have your best ideas.
After a busy day, how do you like to wind down?
I absolutely love cooking and food, so right now with all of this gorgeous weather, I love nothing more than firing up the BBQ, and sitting round the table with family or friends for an outdoor meal in the sunshine.
How would you like people to feel when sipping on their Caleño cocktail of choice?
I want people to feel like they are still living their best lives, despite not drinking something alcoholic. Quite often people just want one or two drinks to socialise with, or signal the end of the day, and I want people to feel that it doesn't need to be alcohol.
What inspired the unique (and quite delicious!) flavour combinations?
From the very beginning I knew I wanted this drink to be different, but always fun, colourful, and vibrant. Growing up and spending lots of time in Colombia as a child, I always remembered the delicious 'jugos' my mum and grandma would make, made from blending exotic fruits like pineapple, papaya, coconut and lulo! In 2017 around the time I was working on Caleño, I made the trip back to Colombia, and realised in order to make my alcohol-free spirit distinctive and unique, I should bring in some of those exotic flavours, and balance them with more traditional citrus and spice botanicals, to create something incredibly tasty.
What hopes or aspirations do you have for the business over the next few years?
At Caleño we like to dream big. Our brand began with a simple wish; how can we make this category more accessible to all and how can we show everyone that you DON'T need alcohol to have a great drinking experience? Ultimately our continual goal over the next few years is to create joyful drinking experiences for as many people as possible! We can already see the category moving with us, with retailers, bars and restaurants becoming more open to supporting no and low options.
Get your summer drinks menu sorted with Caleño.