Name something more romantic than a bunch of roses. Nope? Thought not. But while we're all for a beautiful bouquet of flowers, there's a better way to enjoy the benefits of the world's most romantic bloom, and that's by putting them in your beauty products.
"Rose essential oil is known as the queen of essential oils, an ancient ingredient that has been cherished for centuries. It is used extensively in perfumery, aromatherapy, and even in food products and was a favourite of our founders. It has the ability to affect the mind, body and skin in a hugely positive way," explains Christina Salcedas, Global Director of Education & Wellbeing at Aromatherapy Associates. "Rose is known for its natural anti-depressant properties; it is really uplifting to the spirit – you know how special you feel when you smell a bunch of roses! It is also beneficial in skin and body care, where it has been found that it has the potential to help improve skin texture and promote skin regeneration." So, remember, roses are red, but they won't leave you blue. And they'll look after your skin, too!
Plus, there's no forgetting that roses smell amazing, which is why they've become one of the most popular flowers in fragrances. "Whether it's a sprinkling of rose petals to set the mood or an extravagant bouquet for your other half, roses have long been considered a symbol of romance and, for good reason. In fact, the historical significance of the rose stretches all the way back to Ancient Greek mythology where legend says that red roses were created by the Goddess of Love herself, Aphrodite", explains Thomas Gibson, fragrance expert and founder of Noted.Aromas. "But as well as being hailed for their beauty, the sweet scent of rose is also considered to be one of the most romantic and has long been a popular choice for perfumiers".
So, skip the bouquet and shop the best rose-infused beauty buys, just in time for Valentine's Day.
The Moisturiser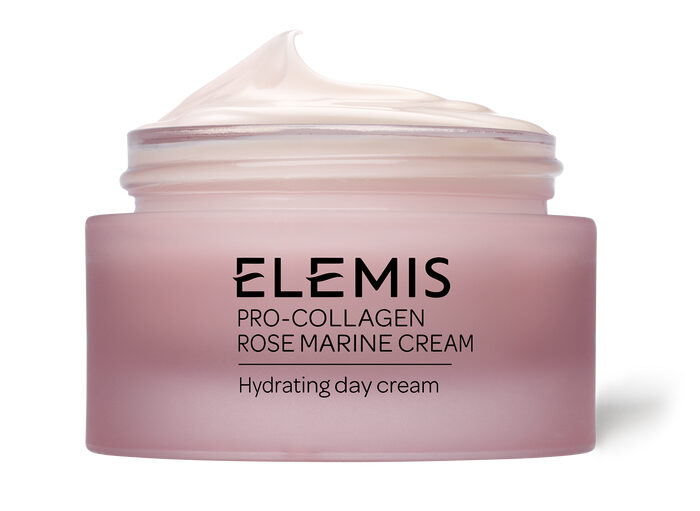 Elemis 'Pro-Collagen Rose Marine Cream' – £94
Just when we thought we couldn't love Elemis's cult favourite 'Marine Cream' anymore, they went and launched one brimming with the beauty benefits of the rose. Harnessing the anti-ageing powers of Padina Pavonica alongside soothing extracts of organic English roses, it helps turn back time and deeply hydrate skin while calming your complexion and improving texture and tone. Plus, its delicate floral scent is divine.
The Body Care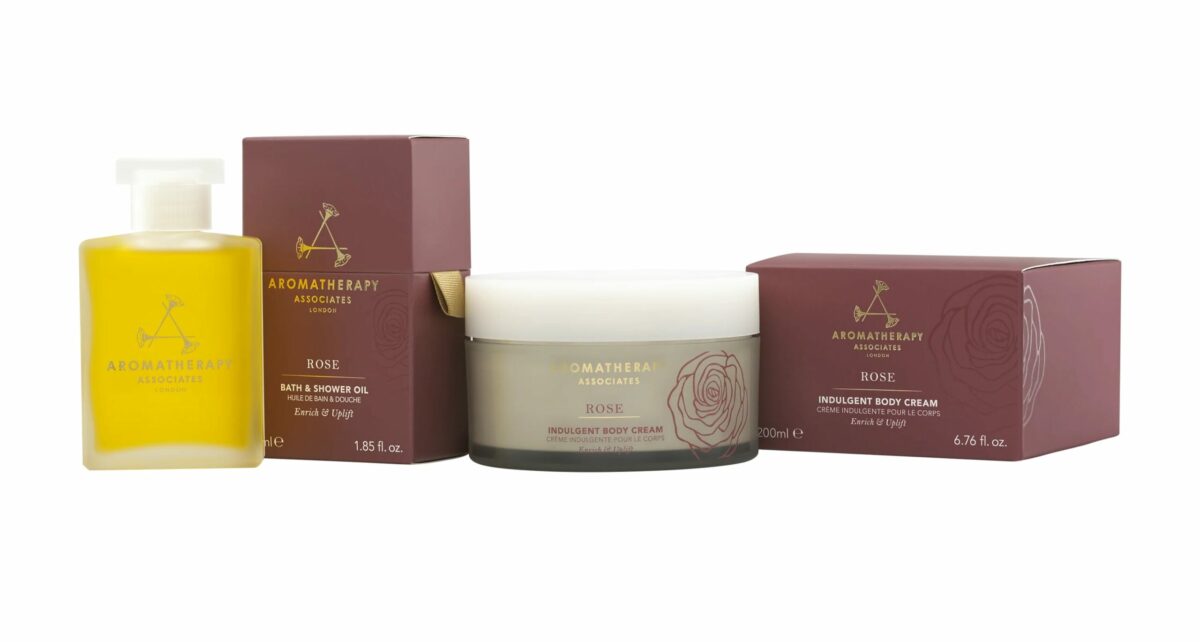 Aromatherapy Associates 'Rose' Collection – from £10
"Rose is our newest essential oil blend at Aromatherapy Associates, created to encourage optimism and to enrich the skin for the ultimate luxury in self-care. We use Damask Rose from Turkey. The whole roses are hand-picked in the morning, before they fully open, to ensure the minimal amount of precious rose essence is lost to the atmosphere, maintaining the purity", Salcedas tells us. "Our rose blend is a 100% natural, complex blend, that also contains geranium and palmarosa essential oils. It provides a warm, deep scent, so although it's rose, it may not be quite as you know it! The scent is deeper and more enveloping – we have heard it described as a 'hug in a bottle'". Whether you opt for the decadent body butter, the uplifting shower oil, or the rejuvenating rose clay mask, you won't want the hugs to end.
The Scent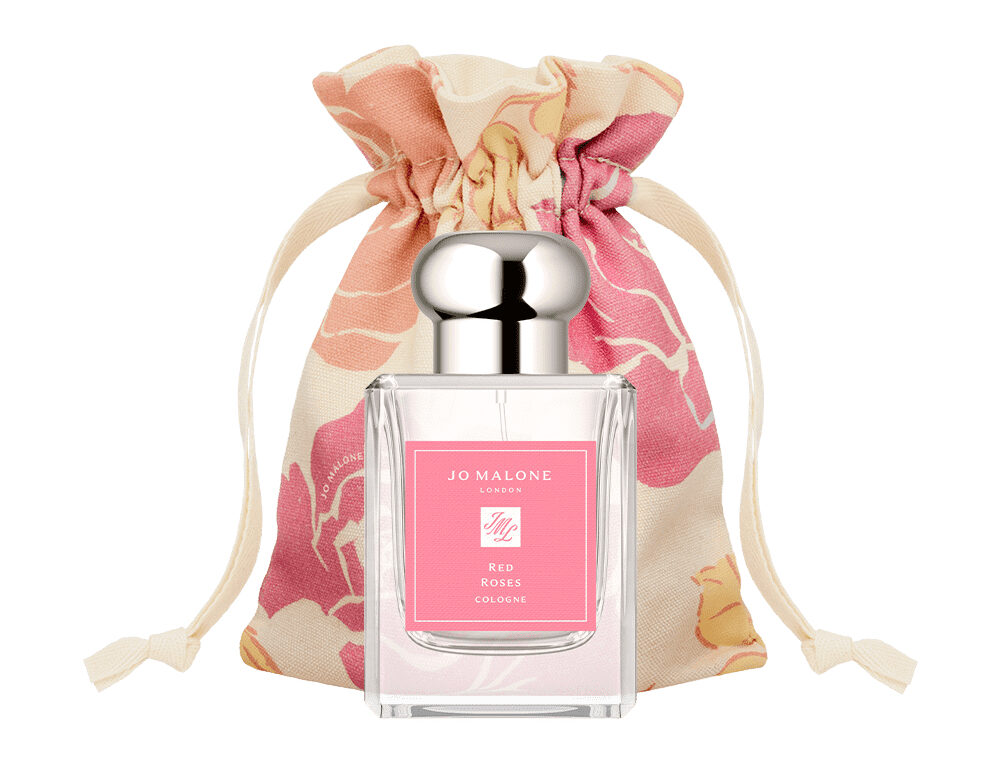 Jo Malone London 'Special-Edition Red Roses Cologne' – £82
"At Jo Malone London we are passionate about the well-recognised connection between scent and memory and notice that rose is often someone's first foray into fragrance, when attempting to bottle the magic of rose petals outside in the garden", says JML's Fragrance & Lifestyle Expert, Emma South. "As a scent abundant in happy childhood memories, the nostalgic transportation it offers provides one explanation behind the calming influence of rose scents." And it's safe to say a spritz of this is bound to put a smile on your face. The next best thing to covering yourself in freshly cut roses, it blends notes of violet leaves and lemon to make for the perfect fresh floral fragrance. Plus, you get a pretty pouch, too.
The Bath Booster
REN 'Moroccan Otto Rose Bath Oil' – £35
Legend has it that Cleopatra used to bathe in rose water in a bid to keep her skin youthful and supple, and it's clear that she was onto something, as rose can help skin retain moisture while protecting it from damage. Not to mention to leave it smelling sublime, of course. This indulgent bath oil from REN ticks all the bathing boxes thanks to its anti-bacterial, hydrating, and nourishing blend of Moroccan rose otto oil (one of the most expensive essential oils in the world, FYI), geranium and sesame oils. It even contains Damask rose petals to lightly scent skin while uplifting the senses. Sublime.
The Hair Hero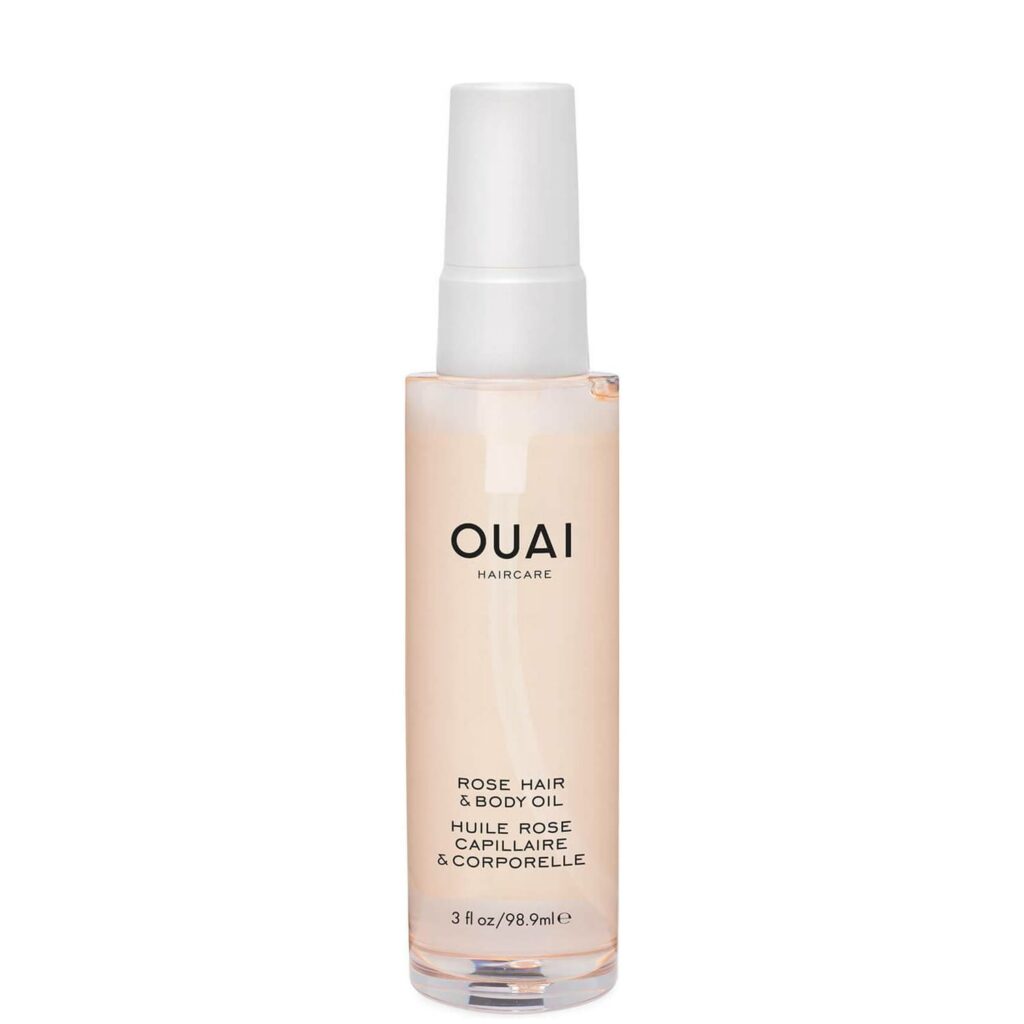 Ouai 'Rose Hair & Body Oil' – £26
Not only does this protective oil deeply hydrate hair, shield strands from harmful UV rays, re-inject shine, and smooth locks, but it also leaves them smelling like a rose in bloom. Enriched with rosehip oil, shea, and absinthium, and formulated without silicones and parabens, its ultra-nourishing formula restores moisture to give you back your glow from head to toe. Because yes, you can use it all over your body, too. Now that's what we call flower power. 
words by Frankie Rozwadowska