From bespoke experiences to bucket list destinations, the selection of retreats for 2023 covers every corner of wellness. Yoga has hauled the retreat industry for decades, but new recruits onboard span Pilates, Chinese Medicine, cold water therapy, surfing, boot camps and more!
The Heartcore Retreat – St Tropez, France
In partnership with Wandawonda, our favourite Pilates studio Heartcore is hosting a series of Pilates & Wellness Retreats at Villa Cosy in St-Tropez. Heading up the retreat is Jessie Blum, founder of Heartcore, for 4 nights of mind-body movement intertwined with wanders to the beach, games of petanque, a catamaran cruise, delicious meals, coastal hikes, massages and plenty of time to relax and enjoy the tranquil surroundings. Bringing the philosophy of Heartcore to the poolside of the Villa Cosy, each morning commences with an invigorating 90-minute session, poised to strengthen, lengthen and fire up the core. The off-season echoes blissful peace in the French Riviera, so dinners out at favourite local hotspots every night are delightful to relish in St Tropez without hordes of people. Heartcore and Wandawonda have struck the perfect blend of movement, positive energy and great company, with this elevated retreat experience.
Location: Villa Cosy, St Tropez, France
Dates: 29th March-2nd April 2023 & 10th-14th May 2023
EXCLUSIVE 10% OFF FOR H&H READERS BY QUOTING 'HIP & HEALTHY' UPON ENQUIRY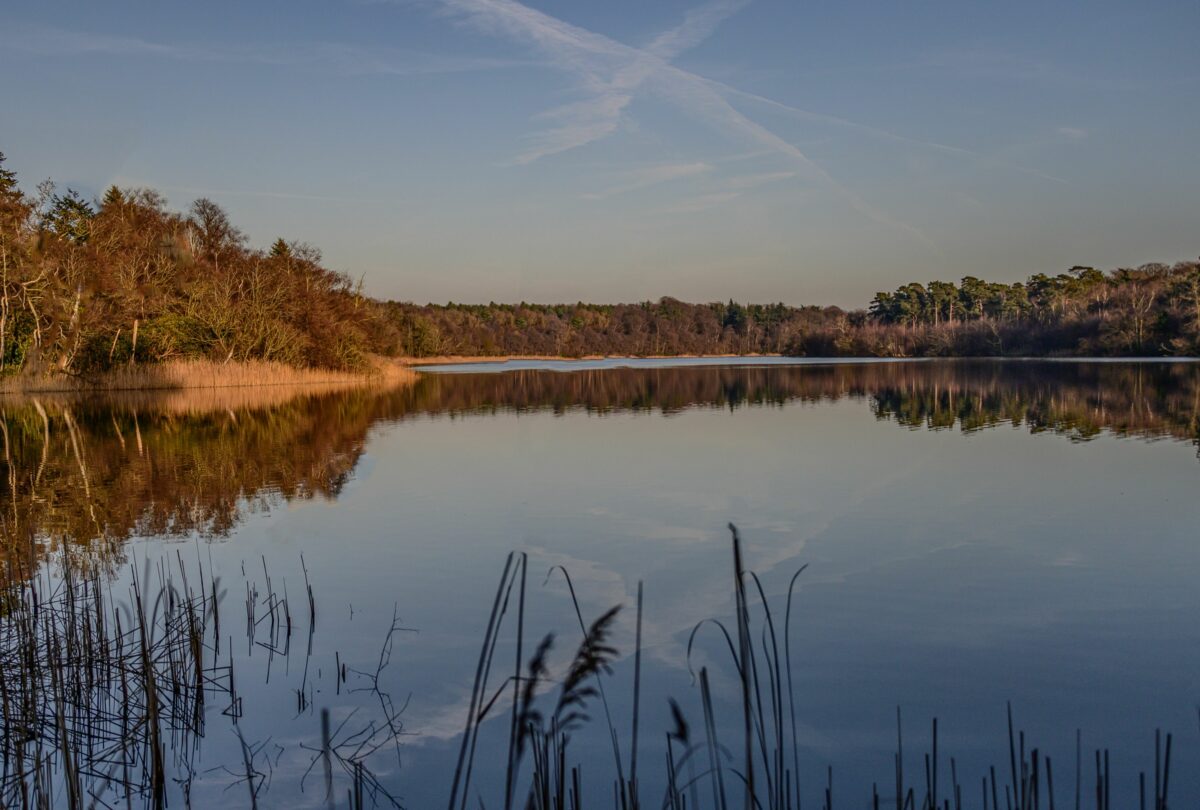 Cold Water Retreat Fritton Lake – Norfolk
Head down to Fritton Lake, the Norfolk staycation hotspot, for a day filled with mindful movement and hot-cold therapy, led by cold water swimmer instructor and PT Nicola Pollard and Pilates instructor Fiona Abbot. Swim the two-mile stretch of the lake to kick off the day, grasp the method behind cold water therapy with a workshop and then cosy up in the floating Koto sauna. Water-based activities are interspersed with fitness sessions throughout the day, featuring both Pilates and Booty Barre. Fritton Lake bestows trail running or cycling through woodland, tennis, SUP and boating to explore the vast acres of rewilding land. The day is fuelled by a seasonal lunch in the Clubhouse and protein nut balls to snack on throughout the day. Close off this revitalising day with homemade marshmallows around the fire pit and an open swimming Q&A with Nicola. Retreats can opt to stay overnight in Fritton Lake's Clubhouse hotel for an additional fee.
Dates: Saturday 25th March
Location: Fritton Lake Retreats, Church Lane, Great Yarmouth, Norfolk, UK
Odysseus Journey Euphoria Retreat Wellness Resort – Greece
Regain clarity in your mindset at Euphoria Retreat in the ancient Greek town of Mystras. Putting the lens on your inner thoughts, The Odysseus Journey is a 5-day discovery to shed light on any inhibiting emotions that no longer serve you. Join expert leaders to explore the metaphorical legend of the Greek hero Odysseus, along with the Five Elements philosophy, meditative activities and immersive spa experience to uncover your 'Ithaca' (how to identify and reach your heart's desires). Delve into your spirit through Dance Therapy, Hammam Rituals, Element Balancing, Watsu Water Therapy, Forest Bathing and Labyrinth Meditation. This emotional discovery retreat is suitable for anybody wanted to overcome life blocks and become more aligned with their purpose.
Dates: 7th-12th March, 4th-9th April & 13th-18th June
Location: Euphoria Retreat Wellness Resort, Mystras, Sparta, Greece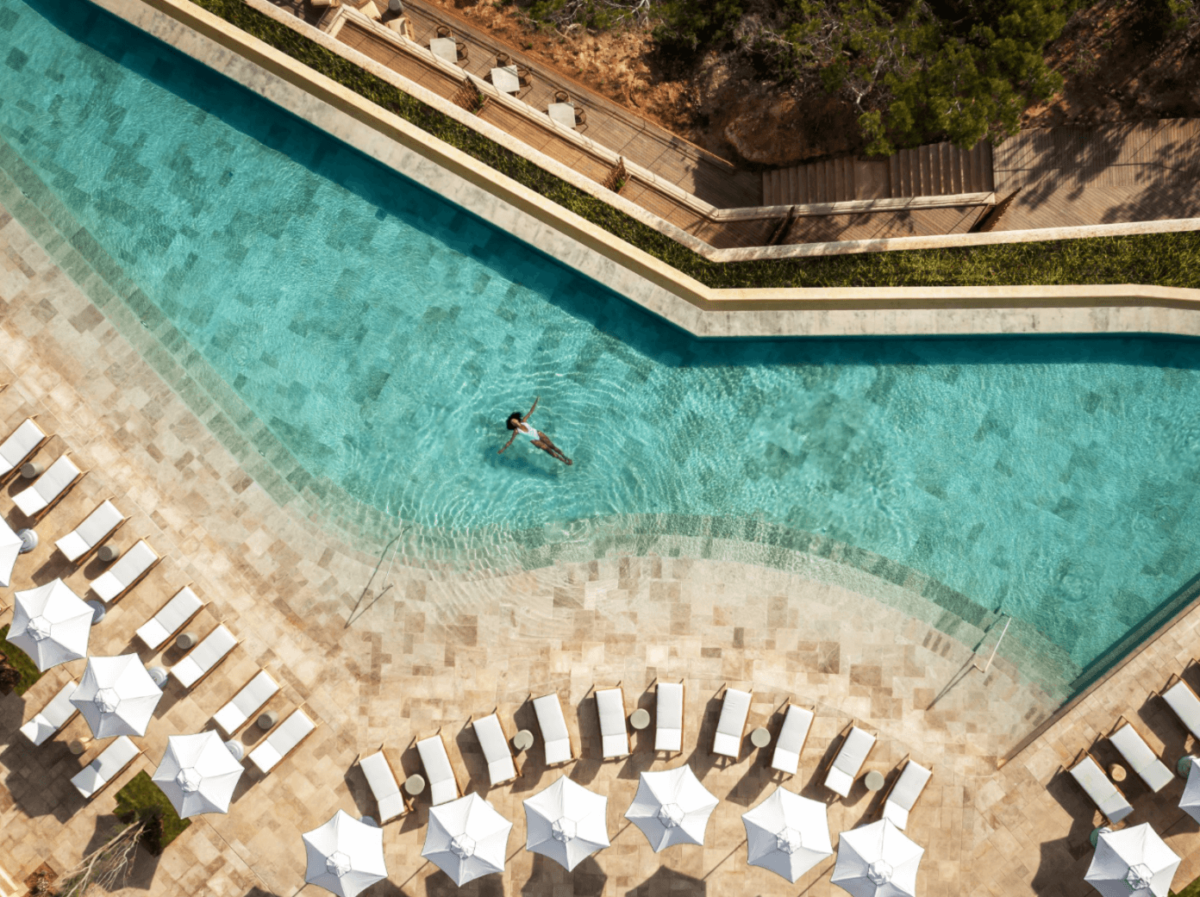 Oona Retreat: The Power to Heal – Six Senses, Ibiza
This retreat is a welcome tonic to city living. Guided by expert wellness instructor, Catie Miller, and osteopath and acupuncturist, Boniface Verney-Carron, the Oona Retreat gives you the power to heal over three blissful days in the ultra-luxe Six Senses resort in Ibiza. Undergo a neurological reset to discover a mind-body-soul connection with a blend of holistic activities, exercise classes, restorative sessions, one-to-one osteopathy, treatments and invigorating sea plunges.
Dates: 20th – 23rd April 2023
Location: Six Senses Ibiza, Portinatx, Spain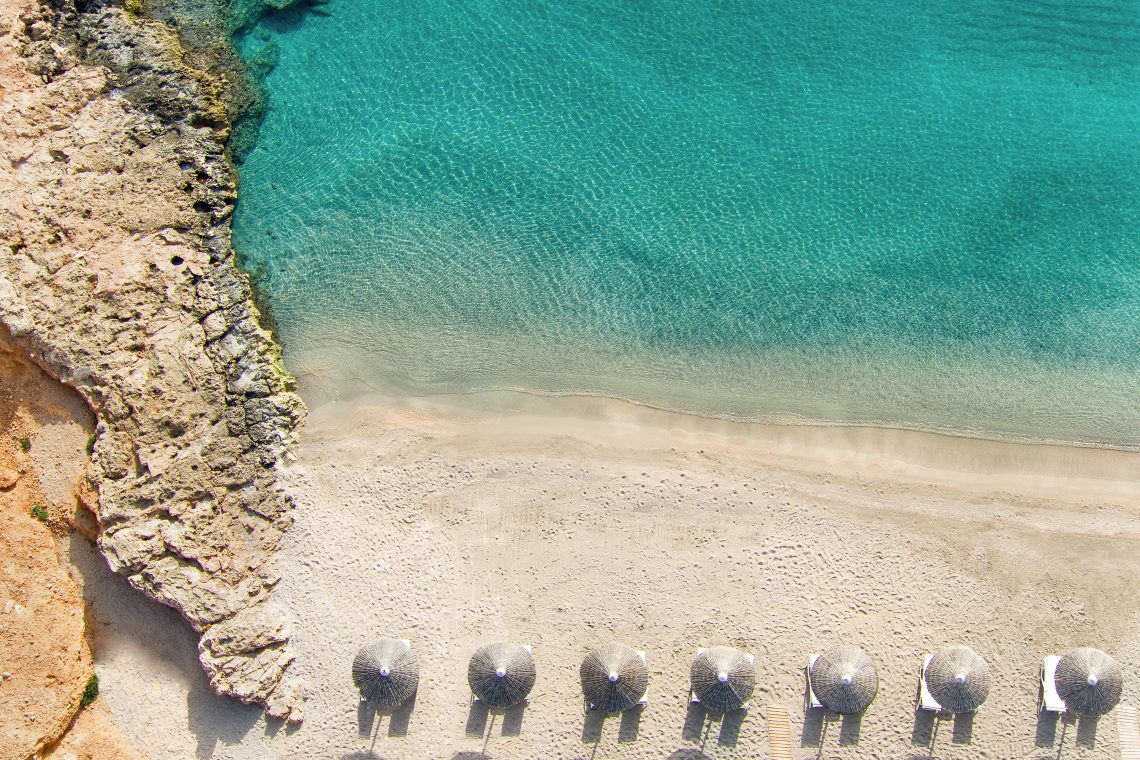 BXR Retreat at Daio Coves – Crete
Daios Cove has fortified the BXR Retreat for several years, and for 2023 there'll be two chances to nab a place on this luxe fitness experience. Held over 6 nights, this retreat gives the best of both worlds, all the holiday amenities in a 5-star resort on the Greek island of Crete, alongside high-performance-led training led by the BXR's top coaches from London. The programming includes elements of strength and conditioning and boxing to exacerbate unparalleled results, building both physicality and mental ability. BXR has briefed the Daios Cover chefs with a bespoke nutrition plan to align with the training to ensure you're fuelling your body the right way. Excel your fitness levels whilst making connections with like-minded fitness lovers in the most lavish resort in Crete.
Location: Daios Cove, Agios Nikolaos, Crete, Greece
Dates: 11th-17th May 2023 & 18th– 24th May 2023
Escapada Women's Health & Wellness Retreat – Mallorca
Spend 6 nights in a Mallorcan farmhouse to embark on a Chinese Medicine Women's Health Reset Retreat led by TCM practitioners and female duo Emilia Herting and Maeve O'Sullivan who have a combined 20+ years experience under their belts. Escapada TCM Retreats stay strictly clear of the "one size fits all" package and instead give a fully immersive integrative health and Chinese medicine overhaul focusing specifically on Women's Health, tailored to your exact health concerns where ever you're at. This highly personalised experience is one that cannot be mimicked unless on a retreat setting, the intimacy allows the experts to truly understand how to help you, through extensive consultations to create a bespoke programme during your stay which may include Five Element Acupuncture, Cupping, Moxibustion, an exclusive Escapada x Hayo'u Gua Sha treatment and Cosmetic Acupuncture. Throughout the day, all guests will immerse in traditional practises such as Qi Gong, sound healing, cacao ceremonies, meditation and masterclasses with TCM experts. This 360-degree retreat is an unparalleled experience that harnesses the power of holistic wellbeing through intricate personalisation to learn how to tweak your lifestyle to optimal health and happiness, in the healing hands of two leading TCM practitioners.
Dates: 13th-19th May 2023
Location: Finca Ses Set Cases, Capedepera, Mallorca, Spain
Wylder Lakes by Yoo – Cotswolds
Just 90 minutes from London, Wylder's two-night escape in the UK is held at the 850-acre estate at The Lakes by Yoo in The Cotswolds, amidst over 100 beautifully designed homes overlooking the lakes. Over the course of the stay, you'll cover yoga, breathwork, wild swimming in the lake, ice baths, paddle boarding, a wildflower workshop and a walk exploring the English countryside, led by a roster of experienced wellness professionals. Catered by sustainable chef & author of 'The Whole Vegetable', Sophie Gordon, you can expect seasonal dining spreads across beautiful tablescapes in the country-luxe cabin that looks onto the lake.
Dates: 14th-16th May 2023
Location: The Lakes by Yoo, Lechlade, Cotswolds
Swiss Alps Women's Retreat – Verbier
Between fitness sessions, hikes, paddleboarding, yoga and self-care, this re-energising week-long retreat in the mountains employs nature's wealth to enrich your health. Excursion through the mountain range in the summer sunshine, as nature blooms in all its glory and plunge into glacial lakes if you're brave enough! Pent up in an alpine Swiss chalet with all the home comforts, this wholesome week connects you with like-minded women, in a fun, supportive and non-intimidating environment. Set daily intentions during your yoga flow each morning, elevate up to 2200 metres, picnic in the scenic altitude, pamper with afternoons of self-care and massages, complete strength workouts and refuel with a healthy dinner. There is even an opportunity to go paragliding amidst the peaks of the Swiss Alps, a once-in-a-lifetime experience.
Dates: 1st – 8th July 2023
Location: Verbier, Switzerland
Chaya Yoga Retreats: Moving Into Greatness – Ibiza
Guided by yogi guru, Nics Bannister, this retreat journeys towards your own individual transformation, helping you to embody a higher self. Hosted in a sumptuous villa secluded from the party scene of Ibiza, the villa's grounds have state-of-the-art facilities including a chlorine-free pool and a dedicated yoga dome. Nourishment from the Chaya Kitchen will put you in good stead for the week-long retreat, utilising the bountiful abundance of local produce to create superfood-led dishes. Expect daily yoga and pranayama led by Nics, guided hikes, a 'Wellbeing for Life workshop' with Chaya founder Lucy Hill, sharing circles, guided meditations, a music evening and open-air film night and access to a wide range of additional therapies and treatments.
Dates: 30th Sept – 7th Oct 2023
Location: Can Pep De Suagita, San Juan de Labritja, Ibiza, Spain
Wildfitness Retreat – Menorca
Centred around biophilic exercise classes and adventures, interactive workshops, and alfresco Mediterranean feasts, Wildfitness Retreats take place in the most feral and unspoilt of the Balearic Islands, Menorca. Honing in on your wild side, the programme is all geared towards restoring your connection with nature, avoiding dumbbells, exercise machines and the latest gadgets to encourage guests to lift heavy rocks, climb trees, run around playing games, hike the local hills and mountains and practice connecting to the earth by walking barefoot on the beach. Embark on parts of the famous Cami de Cavalls hiking route, learn the ancient art of the Menorquin slingshot and swim in the crystal waters of the Mediterranean. Harboured in a gorgeous 18th-century farmhouse turned boutique villa, reclused in 300 acres of private land, the retreats involve 3-4 movement sessions per day ranging from beach games to boxing, yoga, lifting and more, interactive educational workshops around wild living, a posture and movement assessment, a rejuvenating massage and delicious organic meals from breakfast through to dinner. Opt between the 6-day fundamental course or the 13-day transformative course.
Dates: Various Dates from April-October 2023
Location: Binigaus Nou, Es Migjorn Gran, Menorca, Spain
Soul & Surf – Sri Lanka
Fill your days with surfing, yoga and meditation on the palm-fringed beaches of Ahangama. Typical days involve early starts to head out surfing followed by workshops, yoga and massages at your leisure, recoup in the afternoon for the daily yoga, meditation or pranayama class and then if you're up for it, head out for a sunset surf session, powered by healthy, hearty meals throughout the day. The idyllic backdrop of the hilltops of the South Coast of Sri Lanka permits you to completely immerse yourself in this retreat, making city living feel like a world away.
Dates: Year Round
Location: Ahangam, Sri Lanka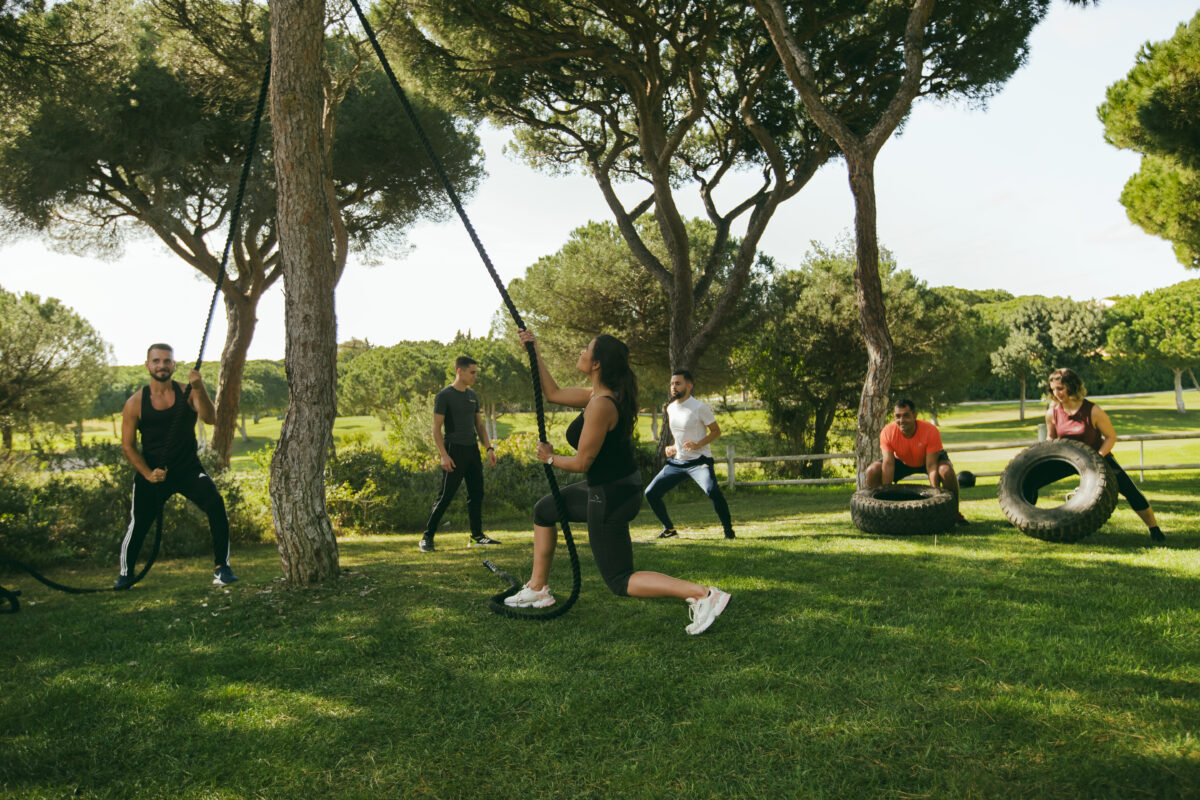 Insanity Retreat Pine Cliffs Resort – Algarve
Insanity is the Bootcamp-style retreat at the Pine Cliffs Resort in the Algarve. The intense programme will challenge retreaters with daily military training-inspired sessions aimed at building strength, endurance and agility. The workouts are tough but the scenery will help you push through, taking either outdoors overlooking the ocean, on the beach or under the ubiquitous pine trees that give the resort its name. Choose from a 3, 5 or 7-night retreat which encompasses a fitness assessment, PT sessions, Bootcamp classes, daily stretching, massages, access to the Serenity SPA and meal plans defined by a nutritionist.
Dates: Year-Round
Location: Pine Cliffs Resort, Praia da Falésia, Algarve, Portugal
PACE at Peligoni Club – Zakynthos, Greece
The amazing Peligoni Club in Zakynthos, Greece is set to host its annual wellness week PACE to kickstart the summer season (in collab with Rob da Bank). The programme has a focus on taking wellness at your own pace and offers guests an opportunity to dip into amazing fitness, cold water exposure, breathwork, yoga, gong baths and meditation alongside epic feasts and lots of Rosé – it's also a chance to make new friends and reset, rejuvenate, and reconnect.
Contributors this year include Sir Chris Hoy, Aodnait Lombard (ice baths), Rob da Bank Sleep retreat, DJ Goldie Rocks, Richie Norton breathwork, Jessica Yolanda Kaye life drawing and a host of fabulous fitness instructors including Sasha Morgan, Carl Van Heerden and Mark Thomson. Guests will be treated to delicious feasts cooked up The Happy Pear, Bettina Campolucci-Bordi and Claire Thomson. For £400, guests will receive a week's membership to the club, paddleboarding, kayaking and all the fitness and yoga classes, meditation and wellness workshops. 
Mindfulness Retreat – Mykonos
Designed to help you cultivate mindfulness as well as relax and rejuvenate, this all-inclusive retreat will be sure to set you on the path to personal growth and self discovery. Hosted by Life Coach + Mindful Eyes Founder, Rochelle Knowlles and Influencer, Emma Milton, you can expect daily wellness and mindfulness workshops, which include movement (in the impressive outdoor gym that boasts incredible views), meditation and lots of self-love guidance.
The retreat will be held at the beautiful, 5-star Charisma Hotel, set in the heart of Mykonos, located at the top of a private valley and looking over the Aegean sea, this unique space is the perfect place for individuals to come together to nurture both body and mind. As well as all meals, which will be nutrient-dense in fresh, local cuisine. There is also a complimentary Sunset Yacht Trip, plus a specialist sports massage and one-on-one coaching session with Rochelle.
Date: 3-10 May, 2023
Location: Mykonos, Greece