Kids and sleep (or the lack of it!) is always a topic that parents will talk endlessly about. Can you blame them? It can be so challenging when your little one is struggling with sleep because, aside from them not getting the rest they need, it means you as the parent are also not getting the rest you need! Hello extra concealer and coffee on tap. With so many gadgets and tips and tricks it's hard to know what to do and what really works. In my mind, a good bedtime routine is essential for better sleep and one of the main reasons I think my little one (touch wood) sleeps so well. I loved decorating my son's nursery to create a place of calm, where he would want to rest and relax. With so many gorgeous brands on the market, we round up 8 of our nursery essentials we highly recommend from sleeping devices and storybooks to our favourite skincare products and essential baby brands. Here is a little nursery inspiration to create your little one's zen den.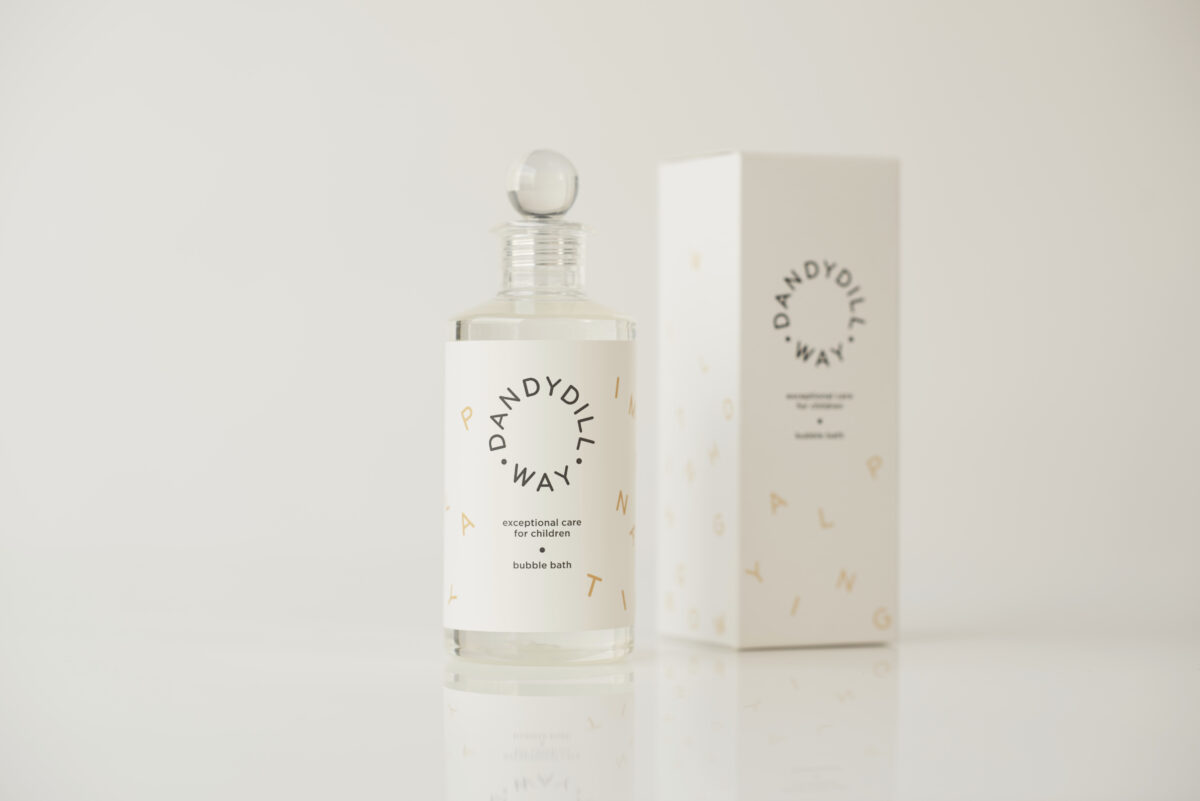 Every bedtime routine starts splashing around in a bubble bath and Dandydill Way creates the sweetest selection of gentle bath products which are soothing for little ones delicate skin and also look beautiful on display.
Created by celebrity makeup artist Tania Rodney, whose clients include Beyonce and Gwen Stefani, Dandydill Way was developed from Tania's surrounding of nature and hawthorn berries (her key ingredient) sourced from the British countryside. As a mother, she wanted to give her children the best care and kind ingredients so she created this gorgeous naturally-derived and plant-based brand which is perfect to include as part of your wind-down routine pre-bed.
After bath time and a nice cosy baby massage, it's time for pyjamas, and I couldn't be more obsessed with this gorgeous brand. Created by a lovely lady called Lucy from her farmhouse in North Yorkshire, these gorgeous pyjamas have a huge focus on their amazing fabrics. Their cosy winter designs are made in wonderfully soft and warm double-brushed cotton while the summer fabrics are made in fine, crisp cotton to keep your little one cool at night. The traditional prints, checks and stripes with piped pockets and cuffs are the ultimate in a heritage design. Their incredible fabrication means they are made to last to pass down in generations and with clever details such as these pyjamas with deep blue, white and pink pinstripe with pink piping you can use them for both boys and girls… and even better yet, they do them in adult sizes too so you can match with your little one.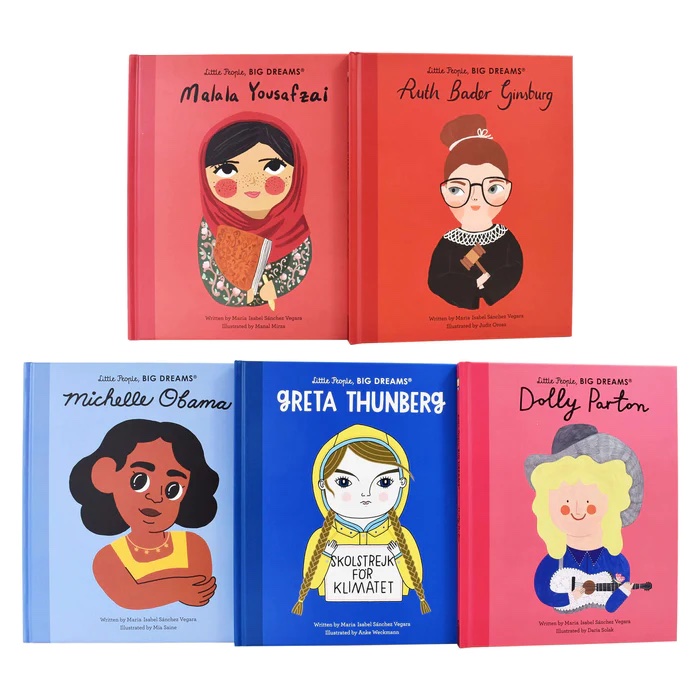 Little People, BIG DREAMS Books
My favourite part of our bedtime routine is story time. We cosy up on an armchair with a cup of milk and share a couple of stories and Little People, BIG DREAMS have the perfect selection of books to inspire little minds.
Little People, BIG DREAMS is a series of children's books that celebrate the remarkable lives of some of the biggest role models and amazing people like, Astrid Lindgren, Anne Frank, Elton John and Martin Luther King to help empower and inspire children to achieve great things. From designers and artists to scientists, athletes, activists and explorers, all of the people in this revolutionary series went on to achieve incredible things, yet all of them began life as a little child with a dream… the perfect way to send your little one off to sleep.
Learning about Love TO Dream Sleeping Bags is honestly where my sleep journey turned for the better. Their incredibly unique design of swaddle up sleeping bags for newborns, help to quickly establish a sleep routine and encourage independent sleep. Rollo hated being swaddled and this unique ARMS UP™ design replicates your baby's behaviour in the womb and allows them to place their hands to their mouth to self-soothe and settle themselves back to sleep, so you don't have to. Their sleeping bags are designed to transition with you throughout your sleeping journey. From the Arms Up design to The transition Bag where the zip off arm wings allow for a gentler, gradual move to arms-free sleep, to the toddler sleep suits with feet, which are the perfect alternative to a regular sleeping bag, giving your kid more freedom to move, stand and play. Love to Dream really does exist to celebrate the power of sleep and dreams and is my favourite building block in helping create a healthy sleep-time routine.
Everyone knows about Frida Baby and their essential items for any parent and nursery. From snot suckers and cradle cap brushes to Windi gas and Colic Relievers, Frida Baby will be your number one brand for all those unfiltered realities of parenthood, with simple yet genius solutions. They now have everything you need in one place with the Baby Basics Kit containing all the items you will actually use and need. It is basically everything you will use to keep your baby healthy, happy and clean and would make the ultimate baby shower present.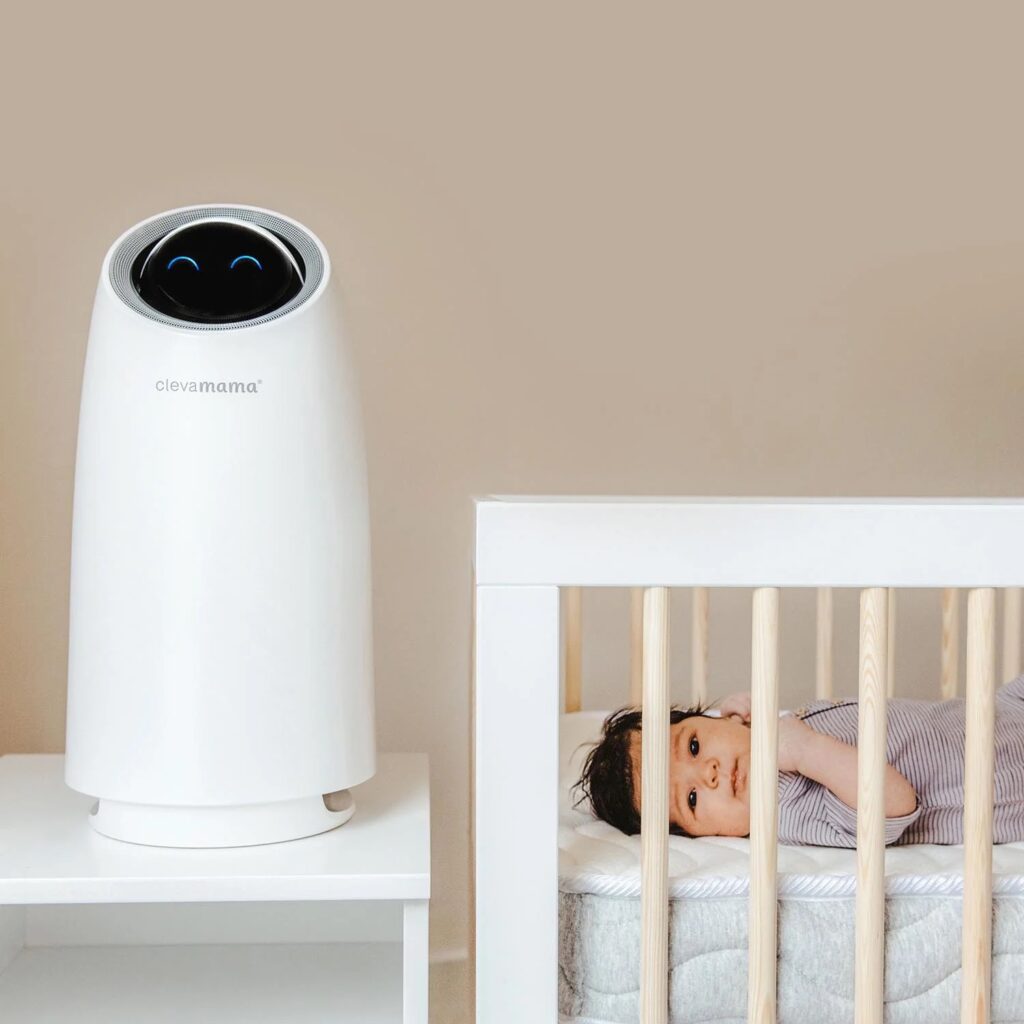 Clevamama ClevaPure HEPA Air Purifier
Leading nursery brand ClevaMama has launched an amazing ClevaPure Air Purifier to combat toxic air and give us parents peace of mind while our little ones snooze. Since Covid and with our children's immune systems taking a hit (as any nursery parent knows there is so much going around), this is the ultimate air purifier to have in your nursery. Designed especially for babies and young children, this whisper-quiet air purifier eliminates airborne irritants and can destroy airborne particles, including bacteria and viruses such as Strep A, pneumonia, and Covid 19 as well as eliminating asthma and allergy triggers such as dust, pollen, mould and unpleasant odours, leaving the air in your baby's room clean and fresh.
Sweet Dreamers, Misty The Smart Cloud
Knowing the temperature of my son's nursery is always key for me to know what to dress him in for bedtime, from his pyjamas to the tog thickness of his sleeping bag. This adorable collaboration between Sweet Dreamers and The Lullaby Trust (leading safer sleep charity) means you can rest easily knowing the bedroom is at optimum conditions for safer sleep and is super cute. Not only can this smart thermometer alert you via an app if the room is getting too hot or cold, but it also helps soothe babies to sleep with a soft glowing light show and also can be used as a toddler sleep trainer. An incredible piece of technology for all your sleep needs.
Naturalmat created the UK's first 100% natural and chemical-free nursery mattresses which create the safest and healthiest base for your bubba's sleep. It's the mattress brand I have used from the day I took my little one home from the smallest Moses basket to his cot bed and next to his single bed (and they do adult mattresses too). They really are the brand promoting safer sleep due to the breathability and temperature control of the natural fibres. Made in Devon their gorgeous mattresses are super comfortable, ensuring a great night's sleep and have a big focus on sustainability, they are the mattress brand that really do tick all the boxes.
ADD TO CART