Nobu's new wellness centre might just be the chicest place to workout in London. Hosting predominantly Pilates through a range of mediums on the Reformer including Power, Precision and Pure Pilates, the space is a first for the globally renowned restaurant and hotel mogul.
Positioned in the Nobu Hotel on Portman Square, the new wellness and fitness offering houses the much-anticipated Pilates studio, a state-of-the-art gym and three tranquil treatment rooms. Post-workout cold-pressed juices and smoothies as well as snacks and light bites to be enjoyed in the Wellness Centre's outdoor terrace.
The brains behind Nobu Pilates is Creative Director, Marsha Lindsay. An expert in the field of Pilates, Marsha uses a signature dynamic style and knows every trick in the book to get deep into the muscles through intricate Pilates movements to achieve the ultimate sculpted physique. With a team of leading instructors by her side, every class is taught to the highest standard and provides exceptional results, so be prepared to be sore the next day.
Suitable for all levels, Nobu Pilates' 55-minute classes have been designed to help guests feel energised and balanced. Each workout is fun, unique and challenging in equal measures which is one reason we are completely hooked! One-to-one sessions are also on offer with a more bespoke approach to training, focusing on individual requirements and
any specific goals in mind.
The signature Pilates classes…
Power classes are the essence of Nobu Pilates. They bring high energy and work every muscle in your body, even ones you didn't know were there! Power follows a fast-flow fusion Pilates, integrating elements of HIIT through the jump-board choreography. If you're new to jump-boards, they are essentially mini trampolines positioned at the end of the Reformer for innovative up-tempo moves, not only are they fun to use but they provide an extra burn designed to build strength, length and endurance.
Precision gives a complete body workout with time allocated to specific
muscle groups to sculpt, strengthen and tone the overall physique. With more focus on time under tension, results will develop quicker for optimal strength and fitness. There is no doubt your muscles will be left fatigued!
Pure plays with the original equipment created by Joseph Pilates, honouring his methods and highlighting the art of good posture and
a solid core. Using the reformer, tower and chairs, the class is a well-rounded workout that will leave you feeling balanced, lighter and lengthened.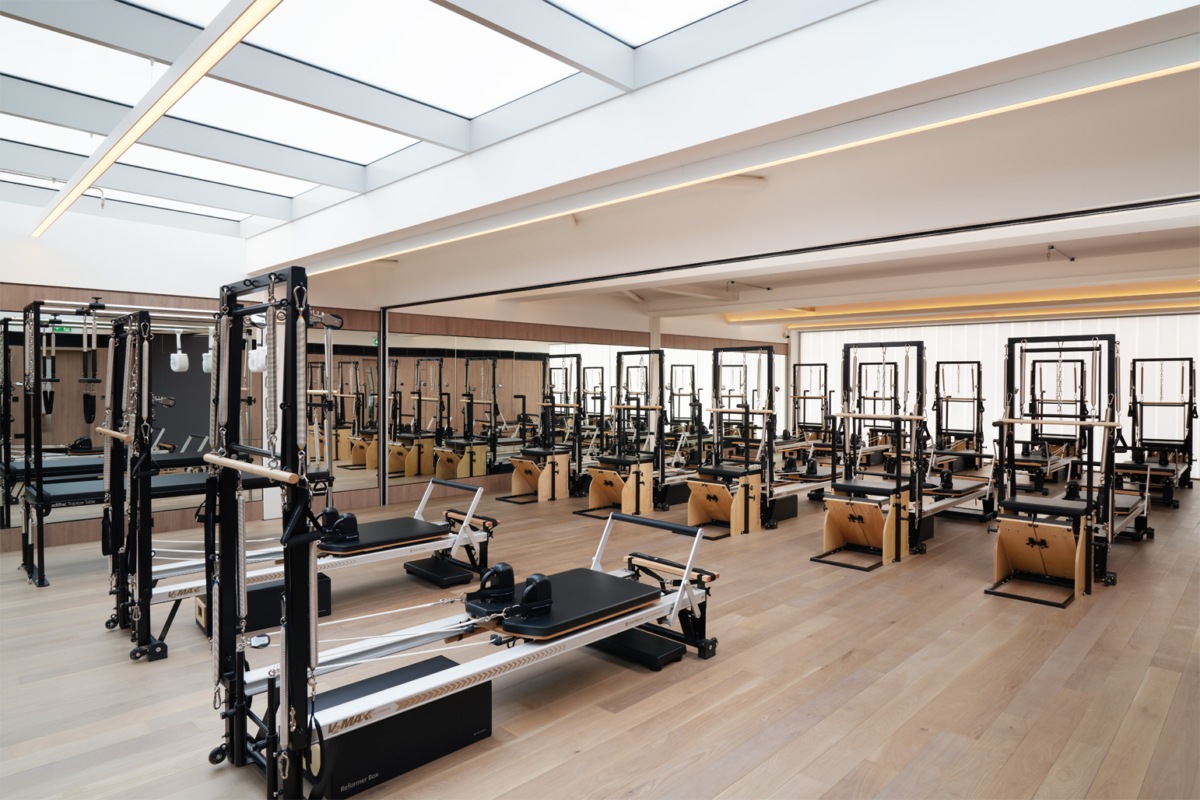 The Nobu Pilates studio offers everything you could want from a studio and more! Lively energy, motivating instructors, top-quality equipment, beautiful interiors and most of all, results-driven sessions that leave you feeling your best, both physically and mentally!