So ready for your next travel adventure? In celebration of World Earth Day, we've lined up some exciting sustainable travel initiatives to make your next trip a more conscious one. From a sustainable kids club to wildlife rehabilitation, we're happy to share some our favourite luxury hotel brands are pledging to do good things for the planet over the next few years.
JOALI Maldives expanding its Reef Regeneration Project and sustainability credentials This year, JOALI is excited to be expanding its Reef Regeneration Project. In addition to expanding the coral tree nursery, JOALI will be implementing a "Coral Table Nursery". The current tree nursery is a 'floating' one and requires the use of scuba equipment. The new table nursery will accommodate the different skills of JOALI guests and make coral reef restoration accessible for everyone; as well as expand their sustainable genetic bank of corals. JOALI will be creating a snorkel trail using coral spider frames to help expand its reef and attract more marine wildlife. The aim is to create a thriving area for guests to snorkel over relatively close to shore. Current friendly ocean creatures that grace JOALI's house reef include manta-rays, nurse sharks, turtles, tropical reef fish and dolphins. JOALI is delighted to have the latest innovations in sustainable resourcing and waste management technology. This includes a desalinating water bottling plant which allows the resort to produce its own drinking water in glass bottles for all guest use, a rainwater harvesting and greywater collection plant for gardening purposes, a glass crusher and recycling machine, a 1750 food waste composter and plant waste shredder for fertilizer, and biological wastewater treatment plants for safe discharge into the environment and for water recycling. Discover more here.
7Pines Resort Ibiza launches a new educational and eco-friendly Kids Club
This summer, 7Pines Resort Ibiza has developed a brand-new sustainable and educational Kids Club: 'Kio House of Kids', with a mission to help educate the next generation from an early age on sustainability and eco-awareness. Kio House of Kids is a new Ibizan collaboration between Sophia Brucklacher, creator and author of children's book 'Kio the little, big Seahorse'; Amy Magica from Ibiza Kids Company; and the 7Pines team. Together, and with the help of the charismatic Kio, they saw the potential to convey a very important message to 7Pines' younger guests. Kio House of Kids promotes creativity, consciousness and the power of imagination. Activities at the club include creative workshops around sealife and sustainability, drawing classes, sensory room experiences, gardening lessons and theatre productions. The Kids Club will be supporting a local Ibizan foundation 'For the Planet' who will be helping to arrange activities for the children, such as beach cleaning days followed by the creation of an art sculpture made of recycled material found on the beach shores. Discover more here.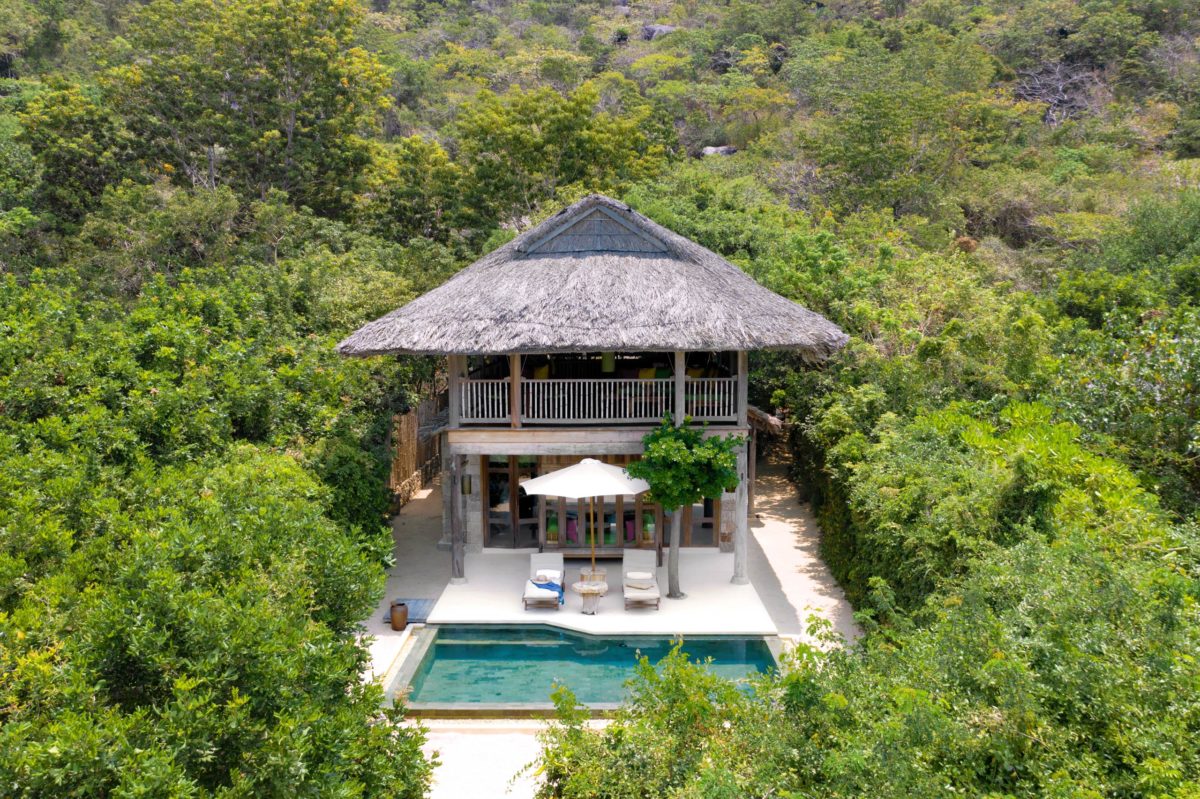 Six Senses bid to banish all plastics by 2022
Six Senses are pioneers when it comes to sustainable travel and hospitality and it's been their USP since the very beginning. Their beautiful destinations always grace the coveted pages of travel blogs and magazines, our particular favourites being Zighy Bay in Oman and their Asia outposts. Offering guests an eco twist on barefoot luxury, they've just announced that they want their world-renowned hotels to be completely plastic-free by 2022. The brand as a whole has been tackling plastic consumption and waste since the 90sn but this next mission will be to even further reduce their carbon footprint. With Six Senses Shaharut in Israel and Six Senses Ibiza opening this summer, if you travel anywhere in the world once COVID is defeated, definitely make it a Six Senses property. Discover more here.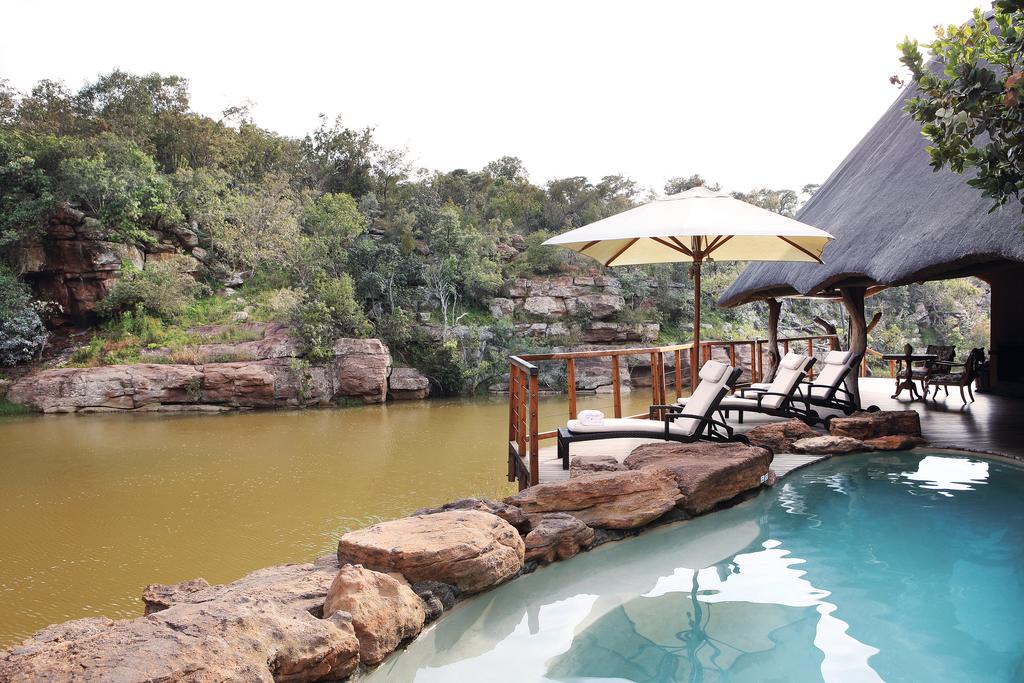 Shambala Reserve elephant protection programme and organic vegetable garden development
Shambala Private Game Reserve is actively involved in wildlife conservation and its main objective is to maintain the most favourable natural conditions for the wildlife to thrive. The world's largest land animals – the African elephant – remain under severe threat from poaching, habitat loss and human-wildlife conflict. In 2016, Shambala launched a rehabilitation programme designed to help elephants used for elephant-back safaris return successfully to the wild. The process has involved careful monitoring of the elephants with doctors and experts who have ensured the success of the programme. Shambala also gives guests the opportunity to experience Africa's most spectacular wildlife while working on a team expedition to complete projects that are designed to improve life for all the species on the reserve. Discover more here.
The culinary team at Shambala pride themselves in providing guests with the best local dishes there are to offer and in doing so, Shambala uses self-sustained vegetables grown in the property's vegetable garden. Whether it's marinating plump ripe tomatoes, along with basil and shallots in white balsamic vinegar to create a pressed tomato terrine, or simply using the swiss chard to bring dishes to life. Shambala has also planted cantaloupes and watermelon to expand the fruit and vegetable offering.
The Peninsula Hotels launch new earth-friendly bathroom amenities
The Peninsula Hotels have launched new, planet-friendly bathroom products with destination-specific scents created by local artisan perfumers. Clean and green, the new products use earth-friendly, skin-friendly ingredients and 99.9% recyclable and plastic-free packaging, using alternatives made from corn starch, wheat, wood and recycled metal. Each sophisticated scent uses ingredients inspired by their host city: including lemons and Santa Ana wind in Beverly Hills, black pepper and bergamot in Beijing and golden quince with peony notes in New York City. Discover more here.
---
READ MORE: Cape Weligama Hotel, Sri Lanka: The Review