Noticing more hair strands in the shower, on your clothes or in your brush? You're not alone… Hair fall and breakage affects many of us at different stages of life, whether it's due to hormonal changes, stress, environmental factors, a weakened immune system or colour and heat damage, there seems to be a stream of disruptors being thrown at our hair. Hair loss has been a topic of conversation we've seen come up a lot throughout the pandemic with many suffering changes in their hair after having the virus. While more studies need to be done, it's primarily believed to be due to the attack on the immune system, disrupting the hair growth cycle. Whether it's COVID, post-baby hormones or anything else that is wreaking havoc on your hair, we've rounded up some of our favourite hair care products that specifically target hair fall, breakage and damage, all tried and tested by H&H's Content & Creative Designer, Issy.
The Bond Builder: Olaplex No.3 Hair Perfector
Olaplex has to be one of the most hyped hair products on the market. Loved by celebs, their No.3 Hair Perfector really is the holy grail home treatment that you need if you colour your hair. The product works to strengthen the bonds which make up the structure of the hair, when the bonds break down that's when we see breakage in the inside hair shaft, so essentially the No.3 works to reverse this effect. In the hairdressing world, Olaplex has been a very innovative product, making it possible to colour weak hair with minimal breakage. The No.3 allows you to continue strengthening the bonds between colour appointments to ensure your hair is resilient enough to take the colour. Apply a generous amount to damp, towel-dried hair prior to shampooing. I like to leave this product overnight before rinsing to maximise the time on my hair. This product is a slow burner, you won't feel instant soft results but over time it really does work some serious magic, hence why hairdressers can't get enough of it!
The Range: Kérastase Genesis Range
If you are suffering from hair fall or breakage, this is the range for you. Endorsed by the likes of Millie Mackintosh, Kérastase are renowned for its results-driven formulas and Genesis is their 1st dual anti-fall action haircare range. Tackling both stresses on the hair fibre and hair falling from the mid-lengths due to breakage, the range has had the input of hairdressers, nutritionists and dermatologists to create the optimum solution. Featuring a shampoo, conditioner, thermique, masque, serum and the unique cure treatment, the range harnesses a unique plant cell called Edelweiss Native Cells which helps to strengthen your hair follicles. The products ultimately work to make your hair more resilient, giving long-term results that are visible from the get-go.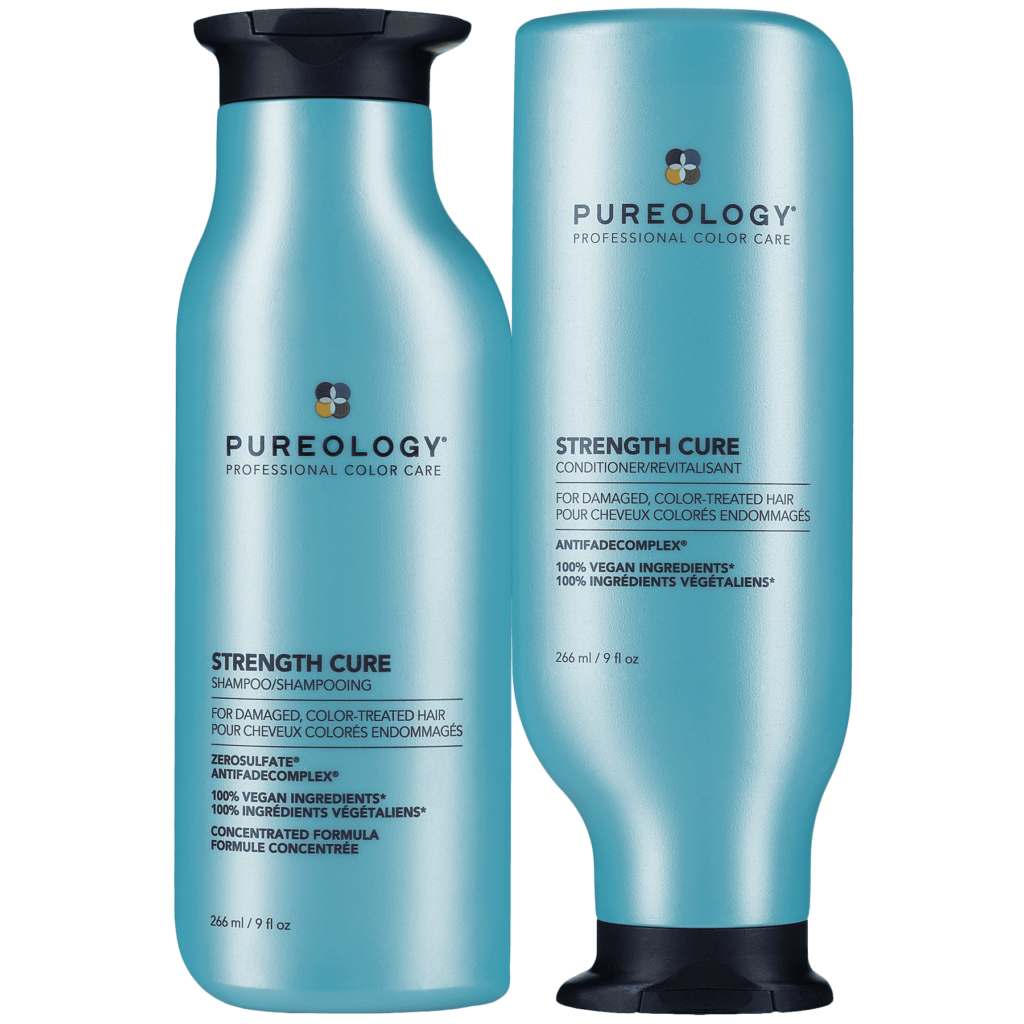 The Treatment: Pureology Strength Cure
If you are looking for instantly smoother, hydrated hair, Pureology's Strength Cure works wonders! The rich, intensive formula is ultra-thick and uses Olive Oil and Goji Berry Extract which leaves the hair extra shiny and glossy. I was quite shocked at how different my hair felt after using this treatment, it's as if all the dryness had disappeared and as a naturally dark brunette that has a full head of highlights every 8 weeks, that is not an easy task! Pureology are the pros when it comes to colour care so if you're affected by breakage and dryness this is one to try for sure.
The Shampoo & Conditioner: Davines Melu Anti Breakage Repair
Not only does this duo score points on the beautiful packaging but the formula is also second to none! Using natural active ingredients including lentil seed extract and serine, one of the most abundant amino acids in keratin, the shampoo and conditioner are designed to reinforce shine. Anti-breakage is the key motive for this shampoo and conditioner but what I loved most about the conditioner is the lightweight texture that doesn't weigh down the hair. My hair is quite thin so anything too heavy can leave me looking very flat. I've found it hard in the past to find products that tackle breakage for fine hair so I was very pleasantly surprised with this duo from Davines which left my hair voluminous and bouncy, plus it smells absolutely amazing!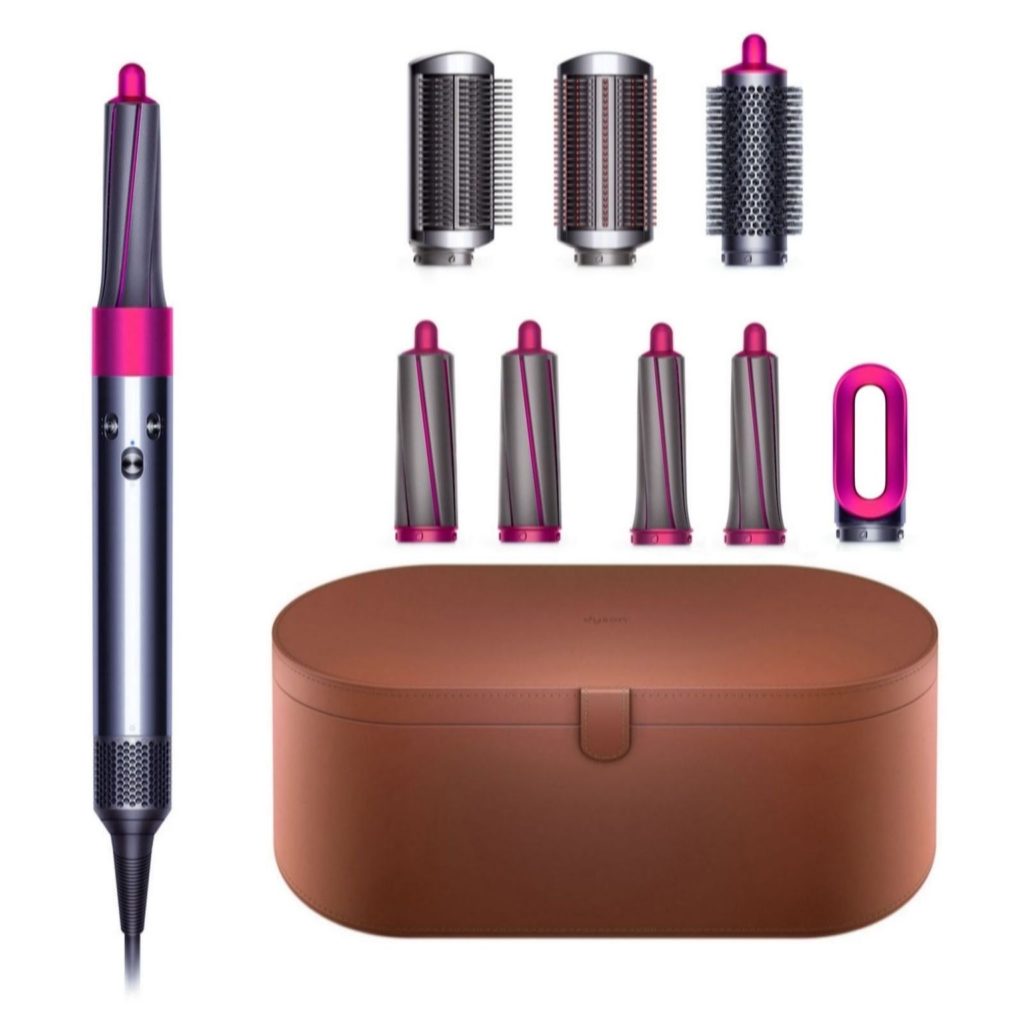 The Heat Safe Styler: Dyson Airwrap
Heat is very damaging to the hair and as much as we all love a good blow dry, exposing your hair to heat often can leave it dry and damaged. Dyson is the number one innovator in hair styling technology and their Airwrap is the ultimate does-it-all hair styler that doesn't expose the air to extreme heat. With varied airflows and heat control, you have complete control over how much heat you allow onto the hair. The Dyson Airwrap leaves the hair feeling voluminous without causing dryness. The Airwrap comes with a hefty price tag but there's no doubt that it's worth every penny if you're putting heat on the hair often. The Airwrap is like gold dust to get your hands on so be snappy when it comes to purchasing! 
The Vegan Mask: Faith In Nature Dragon Fruit Revitalising Hair Mask
Faith In Nature's Revitalising Hair Mask does exactly what it promises to do. I sometimes find that 'masks' don't do a lot more than your average conditioner but it really isn't the case with this one. The extremely thick consistency gave me high hopes for this mask and it delivered, the texture of my hair was instantly better after the first use. I tend to ignore the 10-30 minute timings when it comes to masks and let it soak in overnight to really penetrate the moisture back into my hair and rinse in the morning. Dragon Fruit is packed with antioxidants, making it ideal for repairing damaged hair plus 100% of ingredients are from natural origins. Not only did my hair feel silky and smooth but it smelt incredible too!
The Drink: Fable & Mane Tiger Tea
A tea for healthier-looking hair? Yes please! Fable & Mane have created the ultimate hair-boosting Golden Milk blend of turmeric, ashwagandha with zinc, biotin and vitamin B12. Unlike anything we've seen before, the tea has been 3-D printed into a little Tiger…hence Tiger Tea! The blend is not only packed with goodness but also tastes delicious, think turmeric latte. Rooted in Indian heritage, Fable & Mane uses traditional Indian ingredients packed with hair-boosting vitamins to achieve lustrous hair.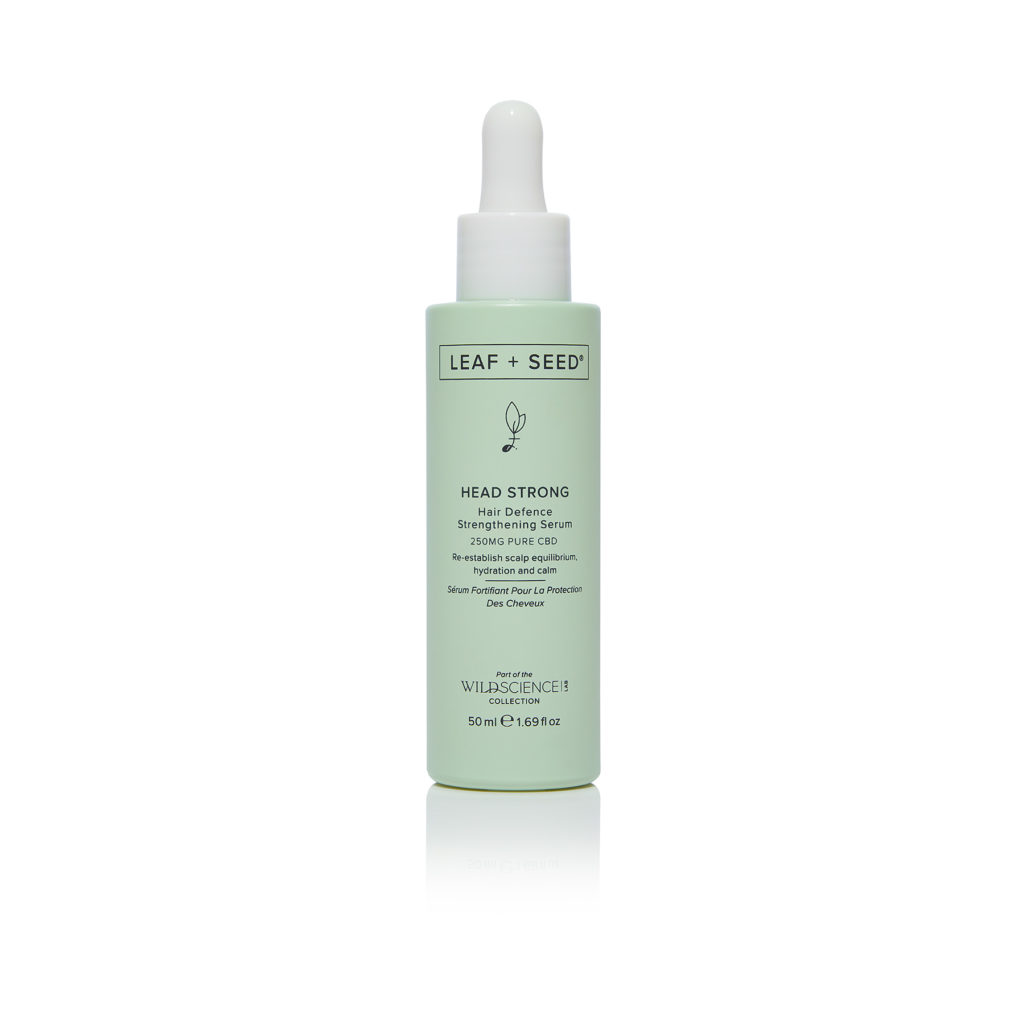 The Serum: Head Strong Hair Defence Strengthening Serum
Tackling the issue directly from the root, the Hair Defence Strengthening Serum by Wild Science Lab is a follicle stimulant that works to restore balance and activate hair renewal. Made using a nourishing complex of 250mg pure CBD, organic hemp Seed, avocado oil, kadhai oil, olive oil and moringa oil alongside an invigorating tonic of 6 essential oils, this serum works intensely to rejuvenate the hair. After using the product a few times, I get the best results by applying a good amount to my roots a day or two before washing my hair. This way I don't mind getting my hair oily and can really let the serum sink into my hair for a long period of time. During this time I just wear my hair slicked back, so it doubles as a styling product to give me a tidy look!

Nice Cream Silk Hair Scrunchie
Swap your normal hair ties for silk srunchie. Not only are they way cuter but they're much better for your hair and minimise breakage and tugging on the hair.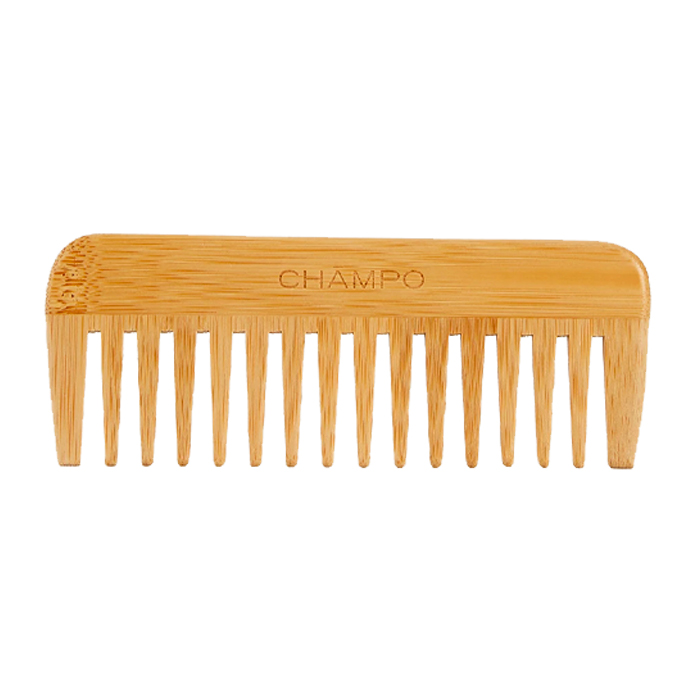 Swap your regular hair brush for a wide tooth combs. They cause less breakage when detangling and this one is made from a sustainable bamboo anti-snap texture which is super gentle on the hair.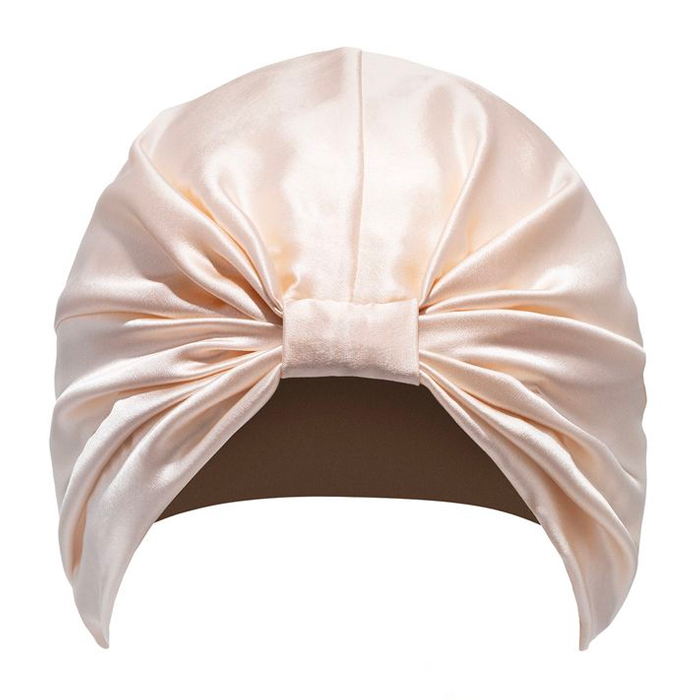 Your hair can be pulled and tugged over the course of the night so try a protective silk hair wrap. Designed to minimise breakage and reduce the friction that causes split-ends, pop this on at night and you'll wake up with no bed head in sight!