We've rounded up the ultimate list of wellbeing-focused festivals taking place this summer in the UK. From city-based day festivals to weekend-long camping adventures, here's the low-down on the wellness festivals to book!
Latitude Festival • 21th-24th July
Where music, comedy and wellness meet for the ultimate festival experience, Latitude has a great lineup of acts to keep to entertained in more ways than one. Let your curiosity guide you through the very best in music, dance, comedy, poetry, theatre, literature, podcasts, family activities and wellness. The grounds have a beautiful lake which festival-goers can take a morning dip to clear away the cobwebs from the night before. It's a truly immersive experience the whole family will love!
Line Up Highlight: Groove Armada • Russell Howard • Disco Yoga
Location: Henham Park, Suffolk (Camping)
Happy Place Festival • 6th & 7th August / 3rd & 4th September
Born out of Fearne Cotton's much-loved podcast, The Happy Place Festival is a creative space for self-love and happiness. Described as the 'Woodstock of Wellness', the festival will once more create fully immersive experiences involving everything from talks, workshops, meditation and yoga classes to arts and crafts, massages and a variety of fitness classes and taster sessions.
Line-Up Highlights: Exclusive podcast recording with Fearne Cotton and special guest speakers • Manifest workshop with Roxie Nafousi
Location: August- Chiswick House & Gardens / September- Tatton Park, Cheshire (Non-Camping)
Birch Arising • 17th-19th June
Spanning over Summer Solstice, Birch, the hotel for creatives, adventure seekers and wellness lovers is hosting its first-ever festival. With all bases covered the three-day curated outdoor adventure will capture all the magic of a festival with live music and DJs, creative workshops, incredible chefs and producers, restorative wellness experiences including yoga, breathwork and crystal healing plus a comfy bed to lay your head on at the end of the night. Having all the components for a weekend full of fun on-site, including the lido, perfect for pool parties, a giant tipi aka dance tent, sprawling greenery to explore and an abundance of delicious culinary delights to indulge in, we have no doubt that Birch will put on an experience like no other!
Line-Up Highlights: Gabriels! • Zebra Riding Club Brunch • Disco Vinyasa
Location: Lieutenant Ellis Way, Cheshunt, Waltham Cross (Non-Camping)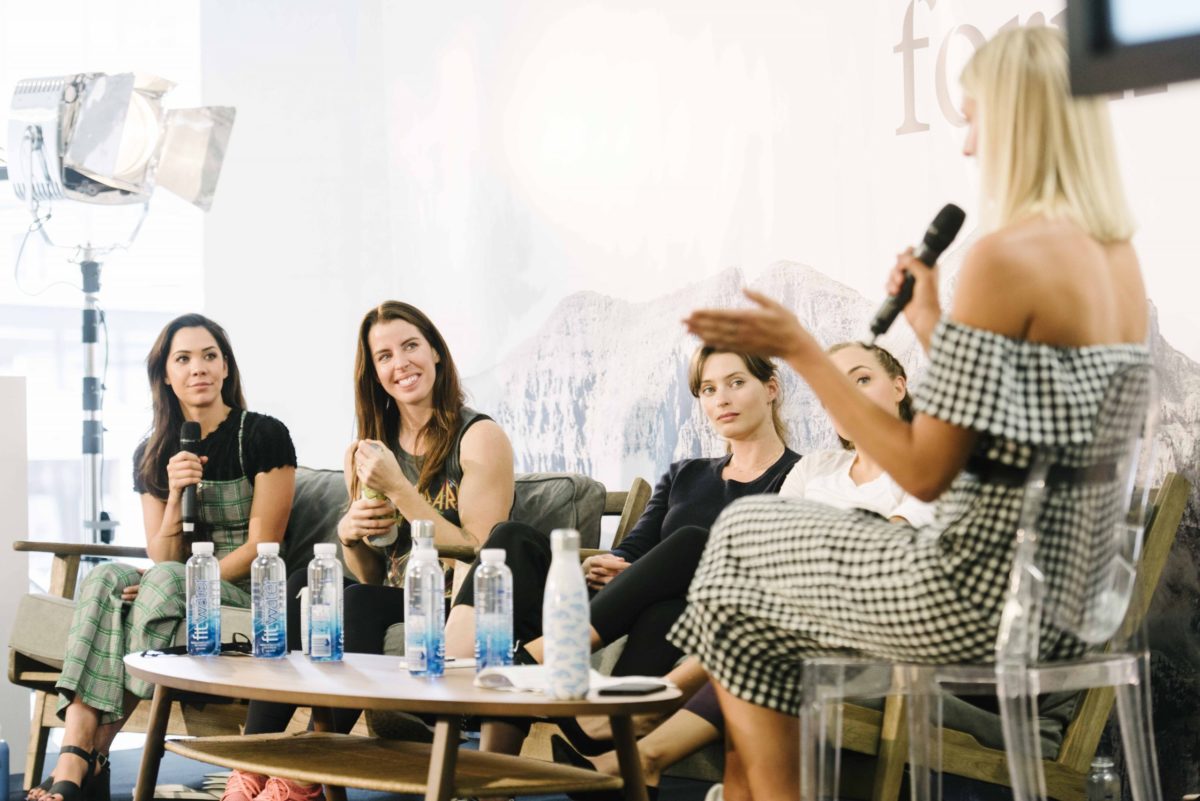 Balance Festival • 17th-19th June
Back at the Old Truman's Brewery, Balance Festival has got even more fitness, flowing, food and brands than ever before. Under one roof, you'll be able to sip on non-alcoholic cocktails in The Mindful Drinking Zone, sweat with the best boutique studios in the biz, flow with London's top yogis, munch on meals from the best healthy food spots in the city, escape the buzz at the Meditation Dome and listen in on top tips from renowned wellness experts in the Lab. Sample your way around The Market, where over 150 innovative vendors will be showing us what's hot in the world of wellness.
Line-Up Highlights: Cardio + Strength with Barry's • Gong Bath with Athena Ko
Location: Old Truman's Brewery, Brick Lane, Shoreditch (Non-Camping)
One of the UK's most popular wellness orientated festivals that invites the whole family for a fun-filled weekend of music, feasting, talks, wellbeing and outdoor adventures. Wilderness has a stellar line-up of music acts from new talent to returning favourites that know how to get the crowd going. From wild swimming to yoga and breathwork Wilderness hosts a wide variety of wellness offerings in collaboration with renowned wellness brands including East of Eden and House of Wisdom. For those that want to try something new, axe throwing, botanical workshops and cosmic crafting will get your creative juices flowing. There are quirky stalls and people in every hidden corner of the forests to keep you entertained and immersed!
Line-Up Highlights: Sophie Ellis-Bextor • Ronnie Scott's Late Late Show • Candlelit Sound Ceremony with IO Project
Location: Conbury Park, Oxfordshire (Camping)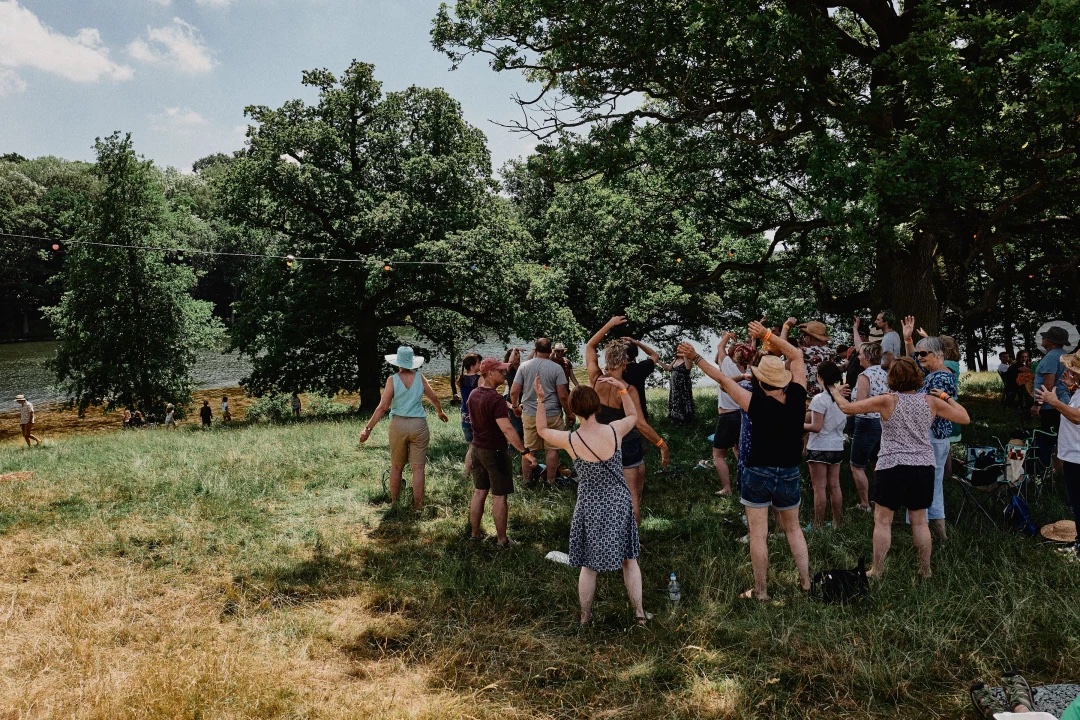 Hosting a medley of comedy, music, food and wellbeing, ALSO encourages you and your family to grow with creativity where your ideas can run wild! If you're looking for obscure, out-the-box wellness experiences, ALSO is definitely one to try, from outdoor foraging, Bushcrafting, dynamic breathwork sessions, nighttime nature adventures, pilgrimaging, wild swimming and more. Zen Ten Spa, the therapy suite on wheels, will be at ALSO offering massage, reiki and aromatherapy treatments.
Line-Up Highlights: Talk with Dr Alex George • Lake Swimming with GBs cold water champion Caroline Saxon
Location: Park Farm, Compton Verney, Warwickshire (Camping)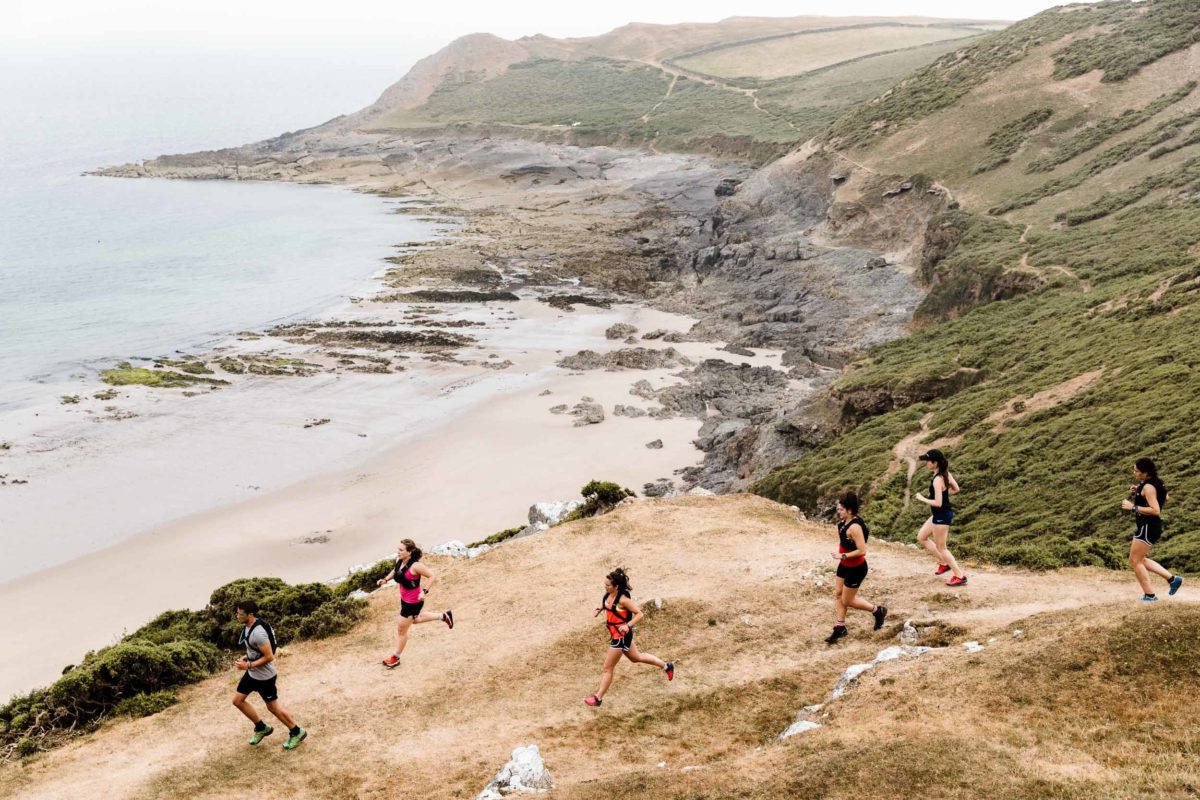 Love Trails Festival • 30th June-3rd July
If you're into running, this is the festival for you! Love Trails involves 4 days and nights of trail running and outdoor adventures, a huge music line up in the most incredible backdrop of the Gower Peninsula. There are lots of non-competitive trail running adventures in store plus surfing, coasteering, rock climbing and even paragliding! For a bit of downtime, festival-goers can enjoy heavenly food, laid-back music selections and a range of talks to elevate your vibe.
Line-Up Highlights: Run To Wine Tasting hosted by Trails & Vines • Female Athlete Hormone Health Workshop with Renee McGregor
Location: Gower Peninsula, Wales (Camping)
Soulcircus • 18th – 21st August
Always dreamt of running away to join the circus? Soulcircus is your chance to live out your fantasy where wellbeing meets music at this holistic yoga and arts festival set in the rural Cotswolds countryside. Stretch out in yoga tipis, immerse yourself in mindfulness workshops, learn new skills with aerial classes and SUP sessions, embark on shamanic journeying and cacao ceremonies, pop champagne from your lakeside jacuzzi and simply indulge in all the wonderful activities Soulcircus has to offer. Stay energised with festival food from locally sourced and nutritious produce in the renowned soul cafe. At night DJ's set the skies alight with thrilling shows and exhilarating music so you can have a well overdue boogie!
Line-Up Highlights: Mike Skinner (The Streets) • DJ Yoga
Location: Hollow Farm, Elmore, Gloucestershire (Camping)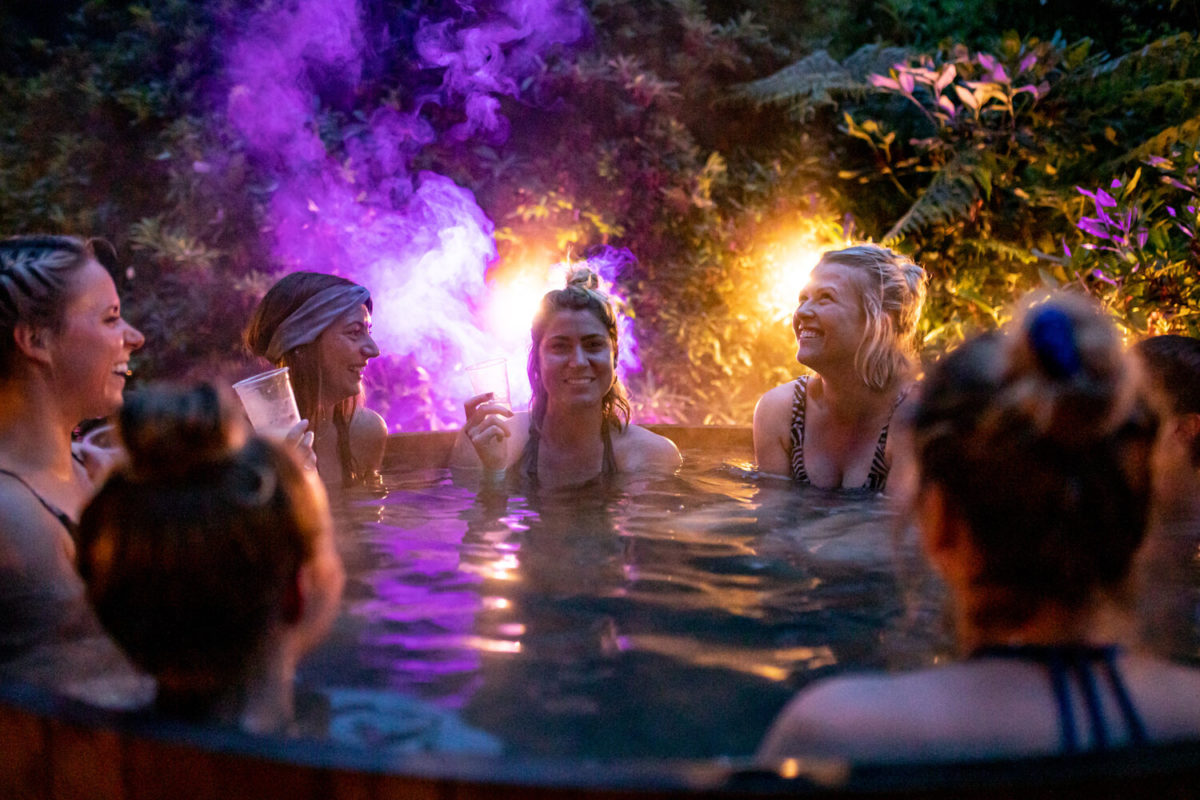 The 3 day adventure of fitness, wellbeing, and magical forest parties that is LoveFit Festival provides the perfect balance of rejuvenation and unwinding. Adrenaline fuelled days will transcend into majestic afterparties soundtracked by a curated ensemble of music and dance, from live bands and DJ sets. The activities on offer during the day are endless from paddleboarding, trail running, yoga, aerial classes, hiking, mindfulness, volleyball and water sliding to name a few. Eat well with the selection of amazing food vendors, relax in the bubbling wood-fired hot tubs and dance under the stars at this truly magically festival.
Line-Up Highlights: SUP Yoga with Island Feather • Acro Yoga
Location: St Clere Estate, Sevenoaks (Camping)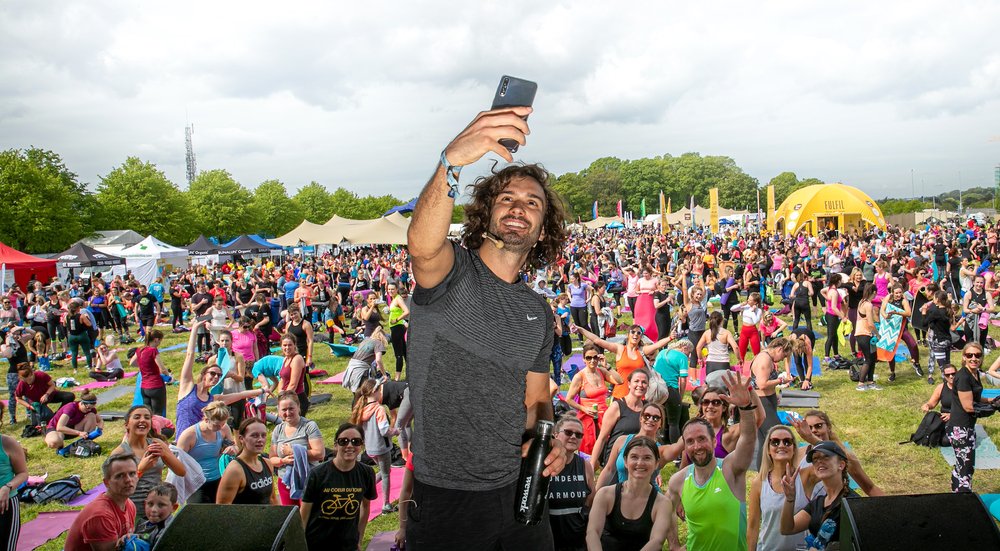 Bringing together the biggest names in health and fitness, WellFest in association with Gym+ Coffee is the UK's newest wellness festival to hit the scene. Host to live workouts from HIIT to dance cardio, talks from your wellness heroes, a market full of new and exciting wellness brands with exclusive offers, flows led by world-renowned yogis and Pilates practitioners plus a dedicated area to WellKids for the little ones to get involved. The stellar lineup of health and wellness experts is certainly a reason to book WellFest, it's not often you'll get this group of people in one place for a full-on two days of all things wellness.
Line-Up Highlights: Yoga with Cat Meffan • Workout with Joe Wicks
Location: Old Deer Park, Richmond (Non-Camping)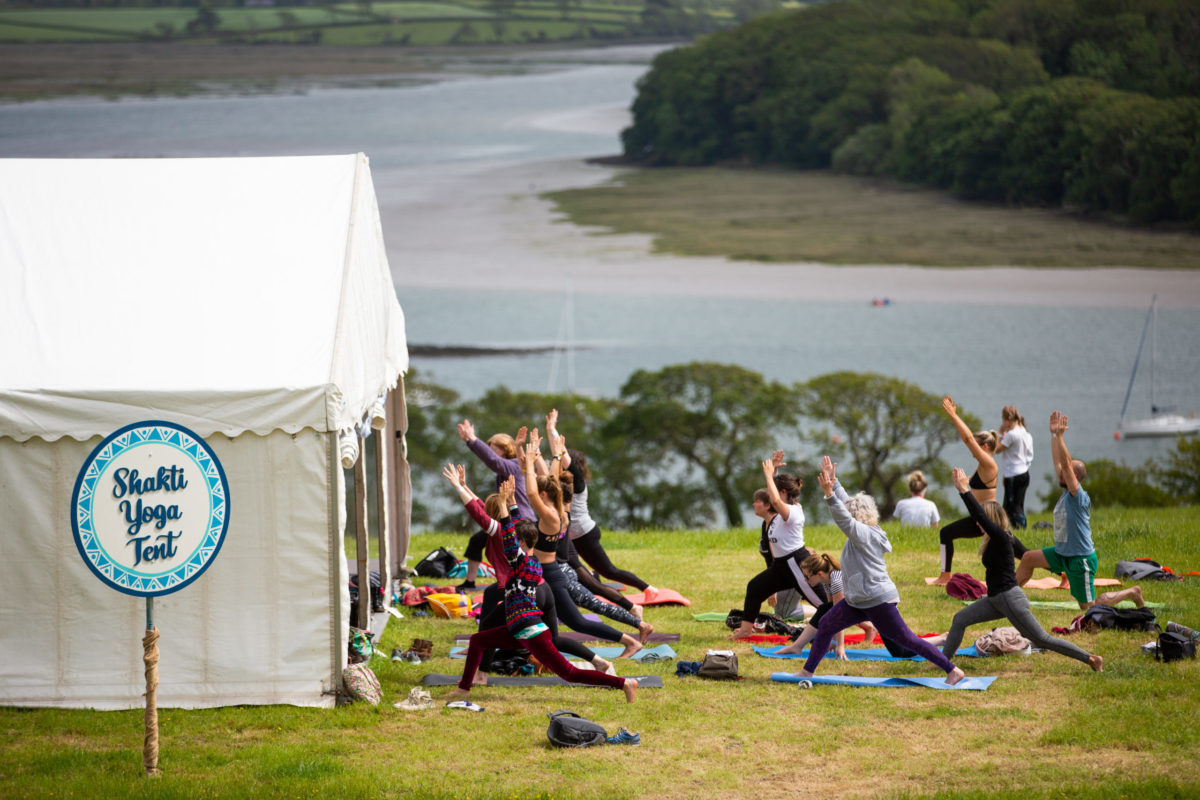 The Big Retreat Festival • 3rd-6th June
Overlooking the beautiful Cleddau estuary in the fresh open air of the Pembrokeshire National Park, The Big Retreat Festival gives you three uplifting, unforgettable days to reconnect. 'Feel good' is just as much about an icy gin and tonic as it is a yoga class because The Big Retreat is all about balance. It's relaxing and energising in equal measures, a place to connect with others and with your own sense of self. Sparking an adventure for all five senses, the festival welcomes guests to fitness, yoga, live music, comedy, meditations, incredible vegan food, sup boarding, wild swimming, workshops and talks that will fill your days with feel-good magic.
Line-Up Highlights: Cooking demo with The Dirty Vegan, Matt Pritchard • Mobility class with Richie Norton
Location: Lawrenny Park Estate, Pembrokeshire, Wales (Camping)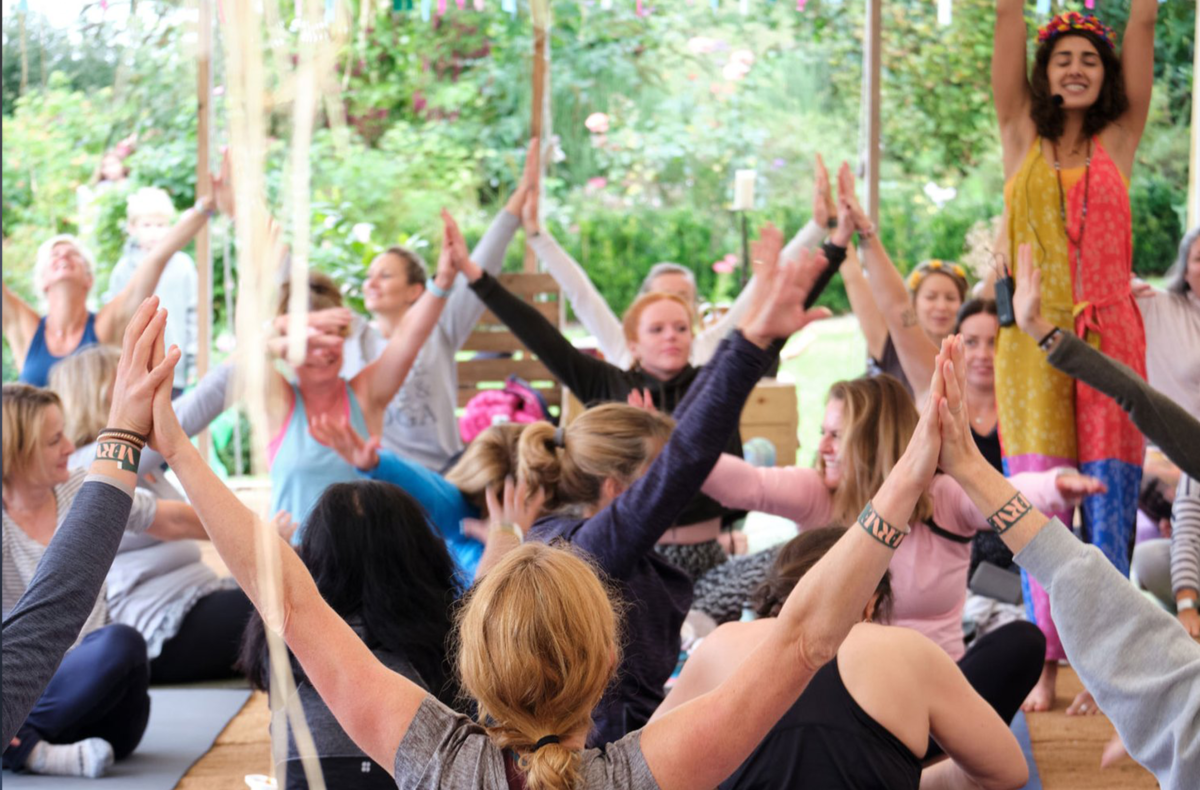 This planet-friendly festival brings together a community of local yoga teachers, volunteers, small, like-minded brands and companies to celebrate the abundance of the brilliant doers and makers from their corner of the world. Think field-to-fork food, forest bathing, turbo Pilates, disco flow, gong baths, chakra workshops, garden walks, mindfulness talks and all sorts of things to enlighten your sense of wellbeing for a soul-soothing, countryside reset.
Line-Up Highlights: Om & Bass Chakra Shakedown with Bex Thibault & Lana King • Rewilding Talk with Lulu Urquhart • Soul Food from Moon's Kult Kitchen
Location: Hatch House, Tisbury, Wiltshire (Non-Camping)
Bringing together music, multi-arts, food and wellness for an eclectic two-day festival, Gatherings is the brand new boutique festival. Set amidst the sublime grounds of Gisburne Park, with flowing rivers, a wildlife sanctuary and ancient forests, Gatherings marks a new era of cultural events for the historic Lancashire Estate. With luxurious lodges and cosy cottages all with hot tubs, a glorious glamping village or the option to bring your own tent to camp in, there are a number of options to suit all campers. Presenting unique experiences that span music, culture, food and wellbeing, this newbie to the festival scene is set to immersive culture seekers and curious minds.
Line-Up Highlights: Mad Hatters Tea Party • Goat Yoga • Roger Sanchez • House Gospel Choir
Location: Gisburne Park Estate, Lancashire (Camping)
words by Isabelle Shury

Festival Essentials