It's the season to be thinking of holidays (hooray) and that's certainly the theme for Sadie's May Wellness Must-Haves. From body-boosting supplements to holiday-proof skincare and beach bag essentials, here's what's on Sadie's travel-edition must-haves!

Pack The Perfect Supplement – And get it for FREE!
When I go on holiday I use it as a time to really nourish and look after my body, de-stress and find balance again. Although I won't pack all of my various supplements and vitamins into my suitcase, I will pick one or two that I know will keep my body healthy, happy and strong. What you really need is one that suits a variety of your body's needs and since quite literally everybody is different, it is a good idea to find a supplement that works for you. Enter Vitl – formulated by experts such as experienced doctors, geneticists, biomedical scientists and expert nutritionists, Vitl creates personalised supplements that work specifically for your body's needs. Developed from the highest quality ingredients that your body can actually readily absorb, Vitl ensures that all the good stuff you need goes into their supplements, and none of the bad stuff such as bulking agents, fillers, preservatives and sugar! Starting with a quick and straightforward consultation, Vitl determines what it is that you need from your supplements and then creates it for you and has it delivered to your door – it's like the VIP experience of supplements but without the hefty price tag. The Essential One is the best place to start as it quite literally sorts out all your essential needs – making it the ultimate travel companion. 
Reader Offer: I am super excited to share that Vitl has partnered with Hip & Healthy to offer you their 'The Essential One' supplement for FREE! All you need to do is head to their website to take the 5-minute consultation and pay the Postage and packaging, which is £3.95, just use code HIP22 at the checkout! Terms and conditions apply. Subject to availability.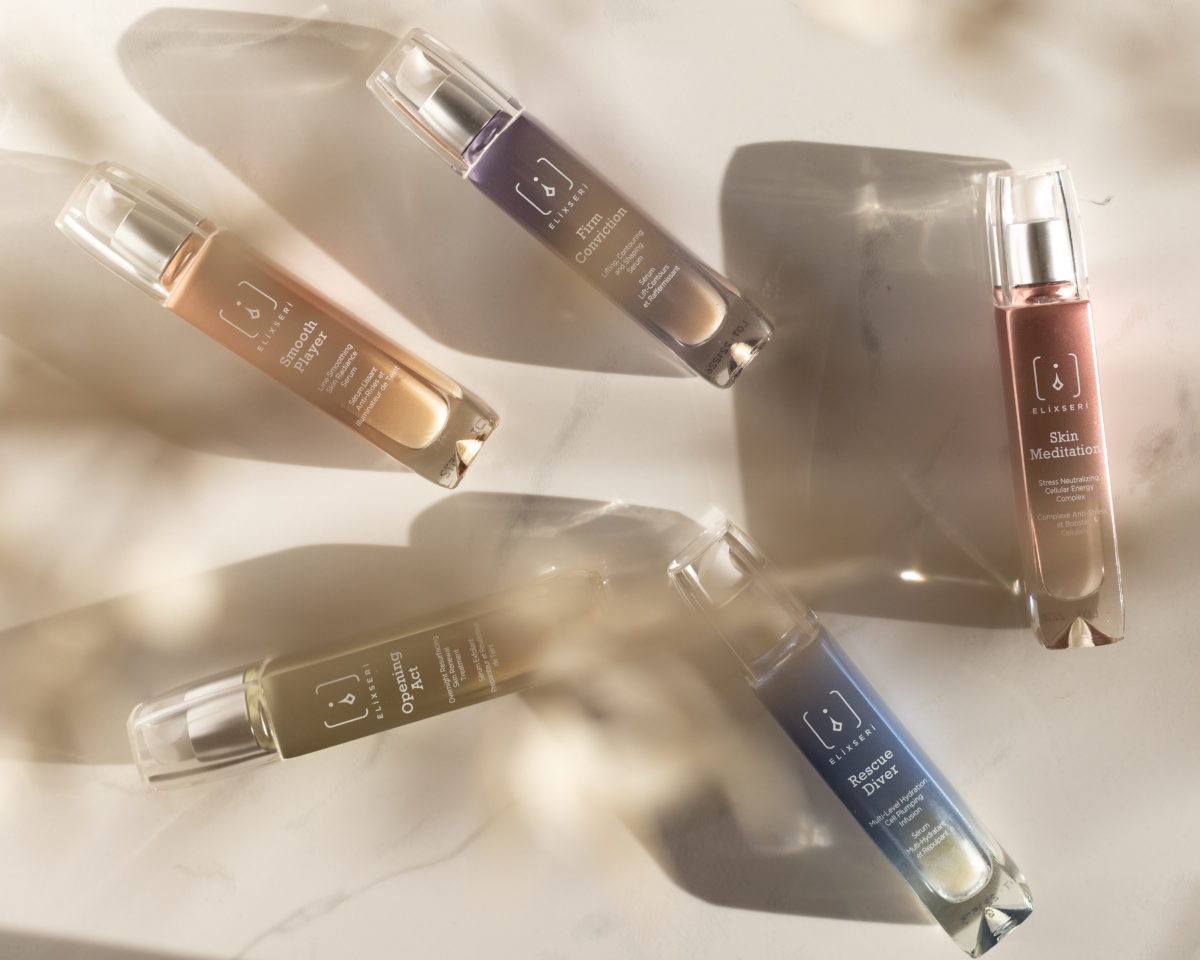 The Skin Travel Trio You Need
When it comes to skincare – Switzerland really knows how to deliver, and this latest brand discovery, Elixseri is no exception. Created by two exceptionally talented and experienced women (together they hone 50 years of being in the beauty industry) driven by scientific innovation and quality, Elixseri products deliver real-life results. Specialising in serums, Elixseri harnesses the power of nature, with innovative biotechnology and breakthrough science, to optimise your skin's health and performance. At the heart of each of their serums is their unique Bio Regenerative Technology – a fusion of Swiss Light Water with powerful antioxidants and anti-inflammatories which work in synergy to slow down the ageing process and support the skin's microbiome, helping your skin's natural functions of repair and regeneration. For those heading off on hols, pick up the Travel and Discovery Kit as not only is it a great way to try all the best-sellers in the range (disclaimer – you'll love each and everyone!) but they are perfect for popping in your hand luggage and fantastic for that much-needed post-sunshine repair!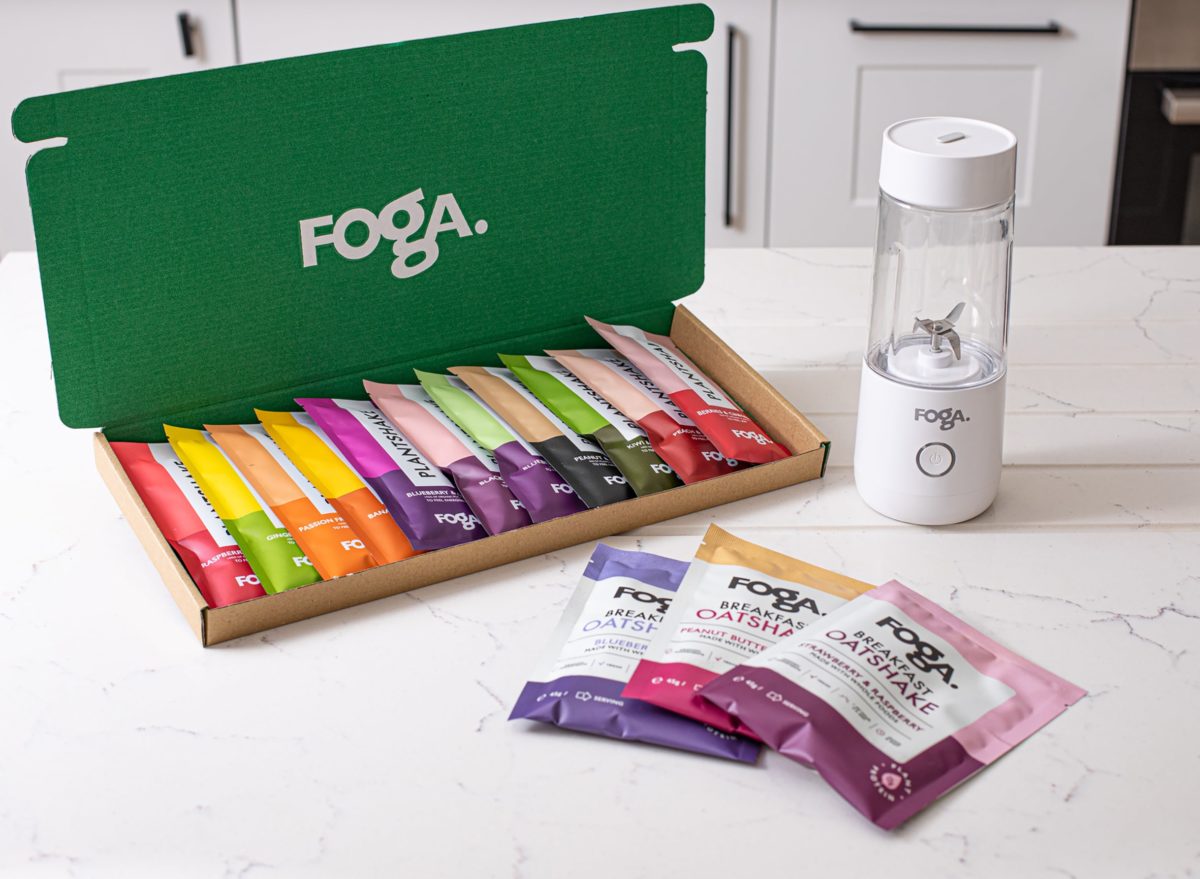 My On The Go Smoothie
When I go away, the last thing I want to think about is how balanced and healthy my eating is. After all, I don't go to places like Italy and France to munch on kale and sip on celery juice – as much as I love doing that at home – when I am on holiday I want a proper break. However, I can't pretend that I don't yearn for a delicious nutrient-filled smoothie every once in while to keep my well-being on track. Enter FOGA – nutritionally complete powders that can be added to water, oat milk, fruit juice to create an instant smoothie that is packed full of all the essential vitamins and minerals. With 23 amazing flavours to choose from you will be sure to find the perfect one (or five!) for you! Mine is a toss-up between the Chocolate Cookie and Strawberry Mango. Plus you can also purchase a tiny pack-able blender called a FOGAMATIC to make getting in your daily dose of goodness even easier!
My 3 Suncare Must-Haves
---
QUOTE OF THE MONTH
"Twenty years from now you will be more disappointed by the things you didn't do than by the ones you did do. So throw off the bowlines, sail away from the safe harbor. Catch the trade winds in your sails. Explore. Dream. Discover."
– Mark Twain
---
My holiday wish list