If you're a mama-to-be or know someone who is, read Director & Founder, Sadie Reid's 10 pregnancy wellness essentials!
As I write this I am sitting in cashmere sweat pants (my new staple form of day wear), my husbands jumper and I have a nose as red as Rudolph's from a cold I have been harboring for basically my entire pregnancy (this is my third cold this trimester.) I tell you this because I want you to know that I am not, unfortunately for me, one of those serene pregnant people you see on Instagram that benefit from the glowing skin, extra thick glossy hair and looks incredible in Isabella Oliver's latest Ivybridge dress. This is my second pregnancy and has without doubt been a lot harder than the first. For starters, I have a small toddler to deal with that ultimately has knackered me out to the point where my immune system seems to have taken a holiday and I have got every bug / flu / cold under the (winter) sun. I am also older than when I had my first son, Max, if only by a few years, but it still means that my energy levels are depleting, thank god #stayinginisthenewgoingout has become a thing. Therefore, I wanted to share with you 10 things I have absolutely loved this pregnancy – in fact – I'm not sure that I'd be able to resume normal duties without many of them.
My Top Ten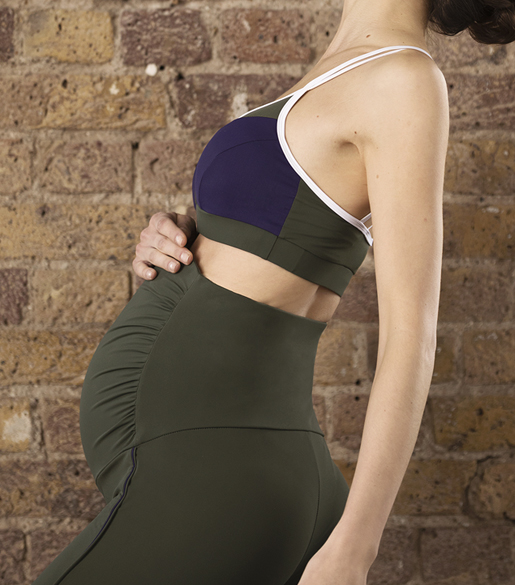 A good pair of pregnancy yoga leggings
Avoid the cotton, cheap black ones at all costs. They will be see-through, loose their shape and ride up your bum making yoga much less zen. My fave are the Nine Leggings from Leo&I – the fabric is cooling and comfortable, they have special bump support and they look really nice. Plus they have internal underwear for extra comfort and to avoid VPL at all costs. Definitely worth investing in.
De Mamiel Pregnancy Facial Oil
First time round I was lucky enough to benefit from great skin for the duration of the 9 months – this time, however, is another story. My body is so bone dry that you could start a fire on my forearms yet my face has become oily, spotty and has an all-over dullness that gives away exactly how I am feeling. Enter De Mamiel's Pregnancy Facial Oil – my skin literally drank it up. It gives me an instant glow and manages to even out the skin tone on my face with only a few applications. Pregnant ladies – get this on your list for Valentine's day!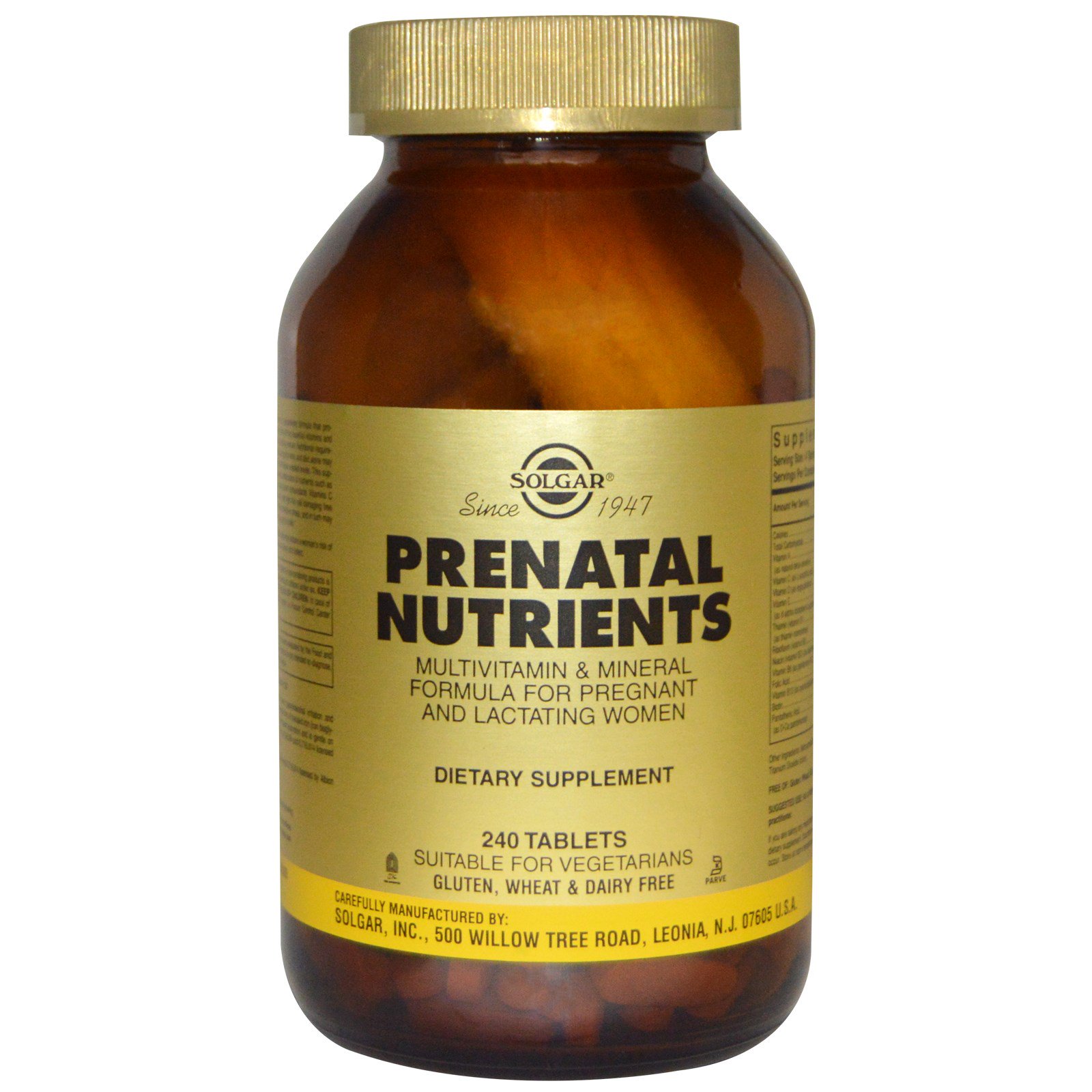 Solgar Prenatal Vitamins
I hate taking vitamins but now that I have been ill for the millionth time, I'm relying on these Solgar Prenatal Vitamins to kick-start my immune system again.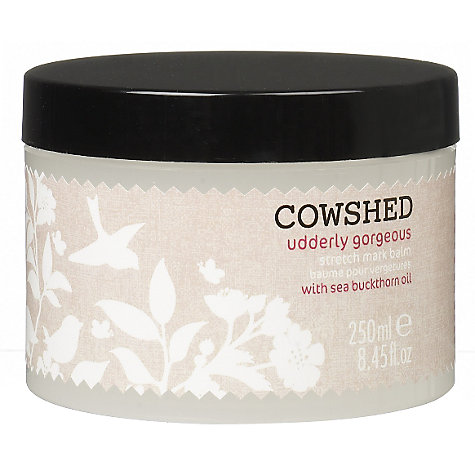 Cowshed Udderly Gorgeous Stretch Mark Balm
I used Cowshed's dreamy Udderly Gorgeous Stretch Mark Balm in my first pregnancy and yet to see a stretch mark – this stuff works! Massage into your bump, hips, lower back, boobs and upper thighs after your shower/bath.
Pukka Motherkind Pregnancy Tea
This pregnancy tea from Pukka was amazing in my first trimester when I was feeling so sick. Not only is it natural and organic it is formulated to support maternal tissue growth and includes folate, Vitamin B6, Zinc and all-important Vitamin D.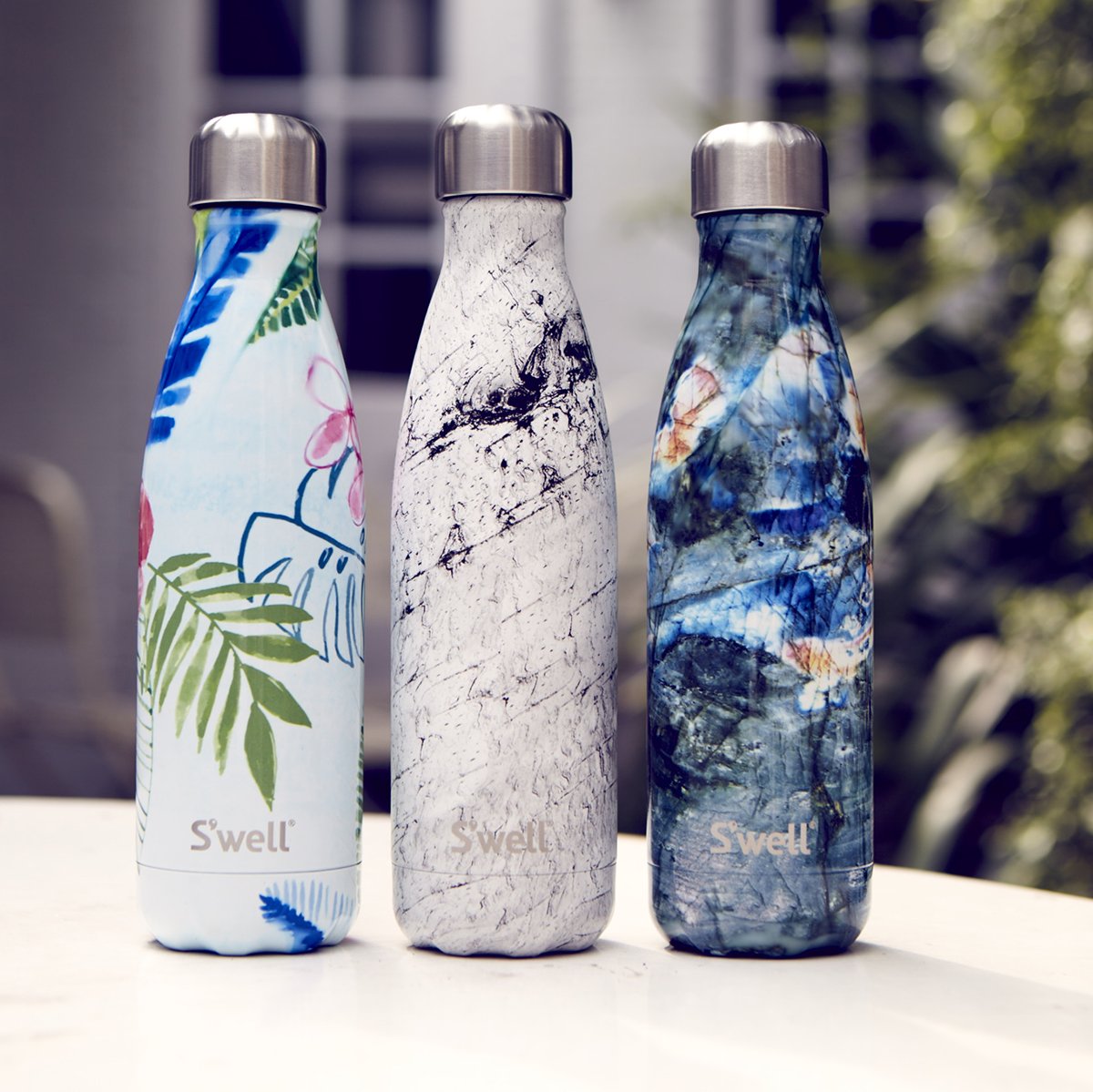 S'Well Bottle
I am rarely seen these days without my S'well Bottle attached to me. It's so important to stay hydrated during pregnancy and I fill mine with water in the summer months and herbal teas in the winter months. It has also been great for making sure there is always some chocolate mylk nearby (don't judge – it's a craving).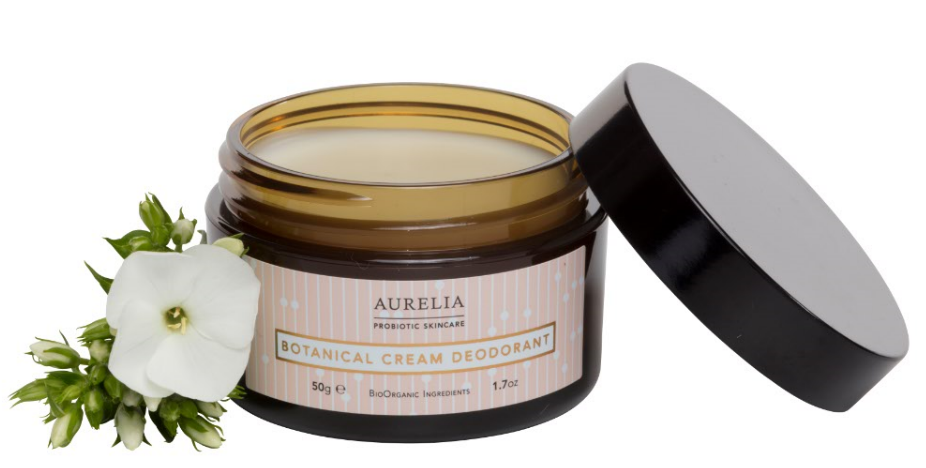 Aurelia Botanical Deodorant
Wanting to keep my body as natural as possible during pregnancy but battling with the cocktail of hormones that take over is not an easy task when it comes to BO. This award-winning, plant-based deodorant from Aurelia has been the answer and an absolute godsend. And it's aluminum free.
Livia's Kitchen Millionaire Bites
They tell you to eat little and often when pregnant and Livia's Kitchen Millionaire Bites have been supporting my blood sugar levels since the first trimester. I love that they are bite size, they are delicious, they are sweet, they are natural, they don't have anything bad in them. They are brilliant and if they are anywhere near me they are mine.
Rebel Kitchen Mylk
This is a new addition to my fridge and has satiated a craving that I have been feeling for months. I have been desperate for milk – just normal, skimmed or semi skimmed milk – but I am completely intolerant to it and so for now it is strictly off the menu. However, I have recently discovered Rebel Kitchen's answer to dairy-free mylk and I can hand on my heart say that the skimmed one tastes just like it. Dreamy.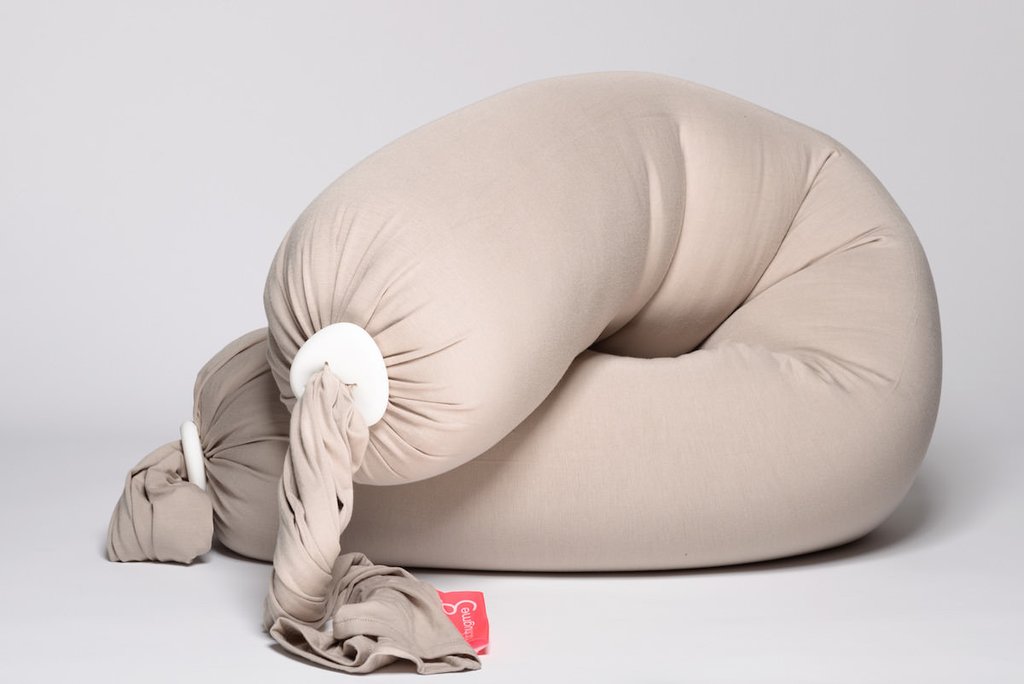 Bbhugme
A pregnancy pillow like no other, the bbhugme will support your pelvis, back and legs whilst you sleep at the same time as making it comfortable for your bump. What's more – it won't look hideous on your bed and it is designed to be used as a feeding pillow once your little one arrives. It's made from eco-friendly materials that are soft, sustainable and completely safe.
words by Sadie Reid