September marks the beginning of term, the nights are getting longer and flickers of autumn are in the air. It's a time to hit the reset button, after holidays that are likely to have been overindulgent but it's all about the balance, and September is the moment to strike equilibrium and soak up all the wellness world has to offer! From a new collaboration that will excite those who love wild swimming, to the opening of a padel club, this month's edition of 'What's New In Wellness' will put you in good stead for September.
The New Flagship Store On The King's Road
Catering to the city's health-conscious and fashion-forward crowd, Varley, the renowned activewear brand, opens its doors on London's iconic Kings Road. Bringing a harmonious blend of fashion and function, Varley has redefined the way we approach both our workouts and daily style with sleek silhouettes and muted tones. The store's design mirrors the brand's ethos, a seamless fusion of elegance and athleticism, in a gorgeous townhouse in prime position in the heart of Chelsea. Step in to discover a new era of activewear where fitness meets finesse.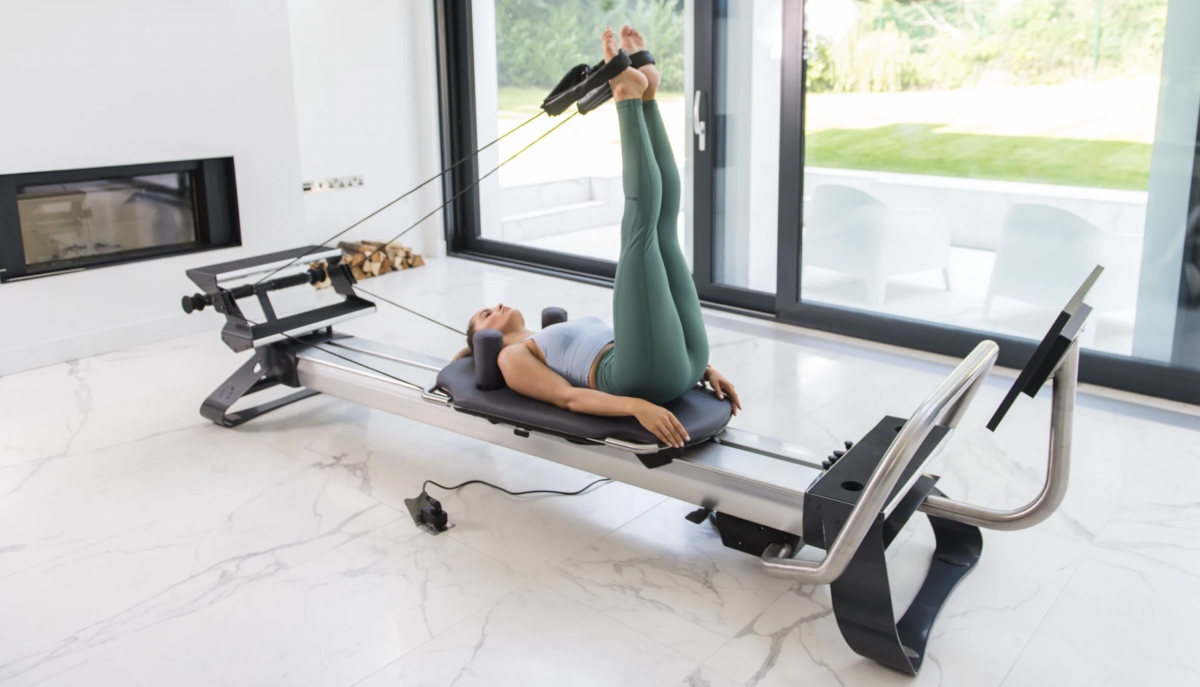 The Smart At-Home Reformer Pilates Tech
Where technology meets Pilates, Reform RX is the revolutionary digitally connected Pilates reformer. Peloton took the world by storm, and the Reform RX is set to do the same for reformer Pilates, creating an accessible way to work out at home, on your own accord, led by expert instructors. Choose from hundreds of effective on-demand workouts from 5 to 60 minutes on the touchscreen tablet connected to the machine. Designed to strengthen and lengthen, the low-impact workouts condition every single muscle group in your body for a longer, leaner and more powerful physique. The RX tracks your movement to give you real-time data on calories burned, heart rate and power output.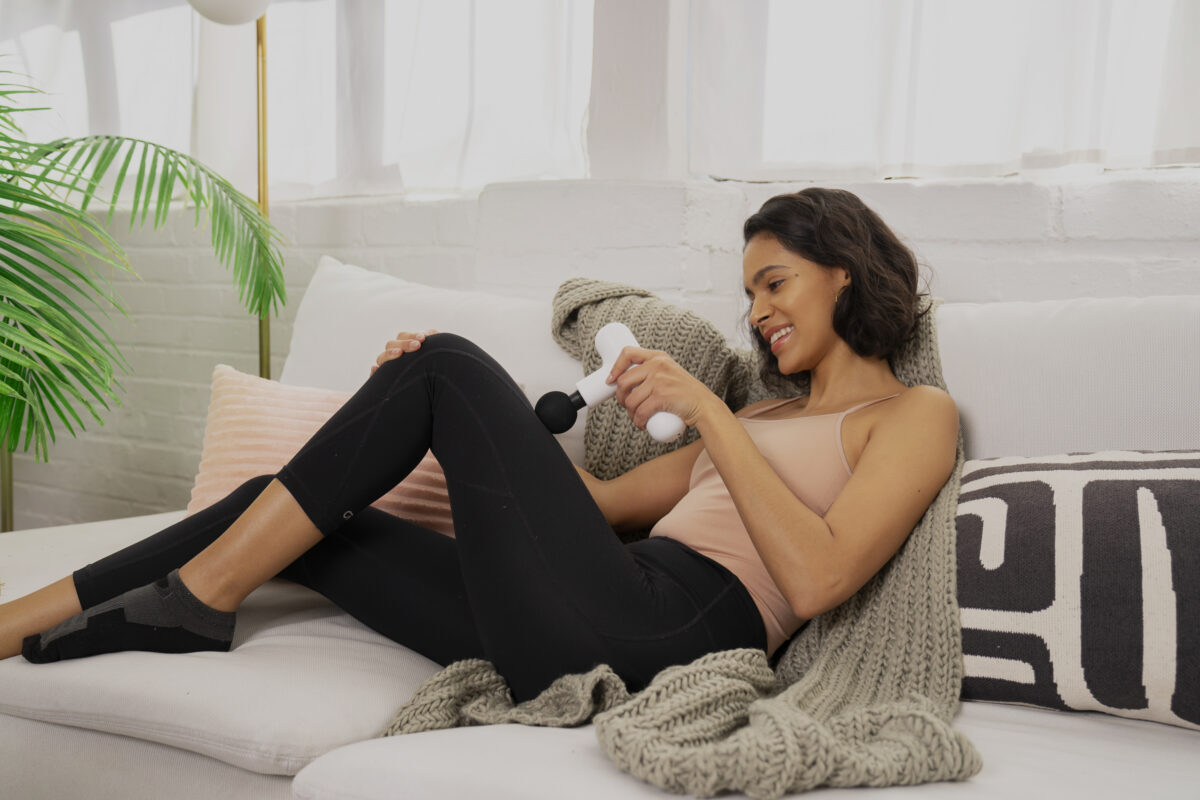 The Prettiest Massage Guns
Up your recovery game with Lola, innovators in massage guns in the prettiest pastel colours. Designed to relieve tension and pain in muscles, this is the way to combat post-exercise soreness whilst indulging in self-care. The four head attachments have been ergonomically designed to target different muscle groups to alleviate stiffness and improve circulation. Lightweight and compact, the massage gun will fit in your gym bag and is perfect for travel. Giving instant satisfaction, your Lola gun will become your new fitness companion!
The Grounding Wellness Collection
Founded by award-winning spa consultant, Peigin Crowley, Ground Wellbeing is a passion project that has flourished into a collection of 100% vegan products to spark self-care rituals through the power of touch. You only have to get a whiff of the products to get a sense of their ethos; natural, therapeutic and restorative. Partnering with an impressive roster of spas, from The Rosewood in Hong Kong, The Four Seasons in Boston and the UK's hailed hotel spa, Limewood, Ground Wellbeing has proven efficacy with the carefully crafted selection of balms, oils, bath salts and sprays. Blending therapeutic essential oils to evoke a feeling, whether it be to energise for the day ahead or calm the nervous system to prepare for sleep, the common thread is the grounding effect every product encapsulates.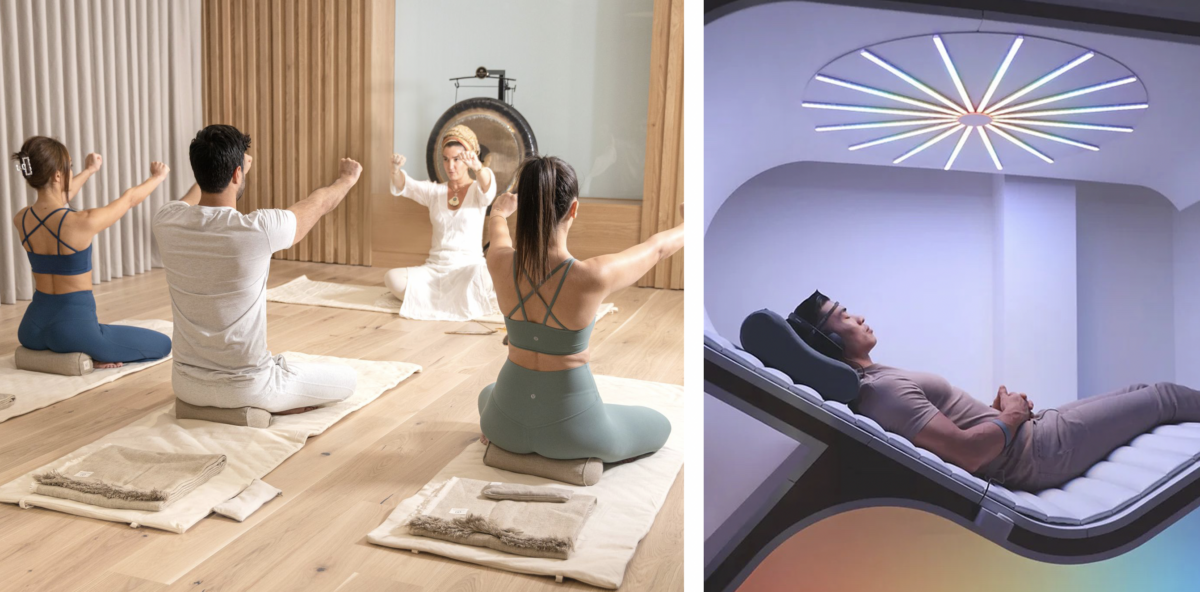 The Wellness Hub Combing Medical-Wellbeing & Holistic Spirituality
Remedi London is the wellness hub in one of London's coolest new neighbourhoods, Nine Elms, just a stone's throw away from Vauxhall. Branching into many aspects of wellness from IV drips, advanced aesthetics and diagnostic testing, to reiki healing, kundalini yoga and sound therapy, this all-encompassing space blends modern medicine and holistic spirituality under one roof. Co-founders, Dr. Nima and Yasmin come from a background in integrative medicine and holistic practices, the vision with Remedi London is a combined approach with the idea that the different dimensions of wellness will ultimately help you live the most fulfilled life. Putting the spotlight on biohacking (the process of altering chemistry and physiology through science), Remedi London has installed cutting-edge technology to put them at the forefront of this growing wellness movement. You'll find modern concepts at the helm of medical-wellbeing, including 'Emerald Laser', an energy-based wellness device that promises to remove fat and Tri Wave MD, the strongest LED device in the world that improves skin and mood. 
The First Premium Padel Club In Canary Wharf
Padel has been gaining momentum, becoming the fastest-growing racket sport in the world! A mesh between tennis and squash, padel tends to be easier for people to pick up, hence its popularity. Padium is London's first premium padel club opening its doors in Canary Wharf. The 30,000-square-foot site houses seven high-spec indoor panoramic glass courts and one outdoor court. Advanced court technology allows an AI-camera to analyse your game and give you detailed statistics. Padium has a team of world-class coaches on board offering 1-to-1 sessions, including the UK's #1 padel player, Jorge Martinez as Head Coach. Post-game, cool down at the Ace Bar for a shake or refreshment, it's as much a place to have fun and socialise as improve your padel skills on the court!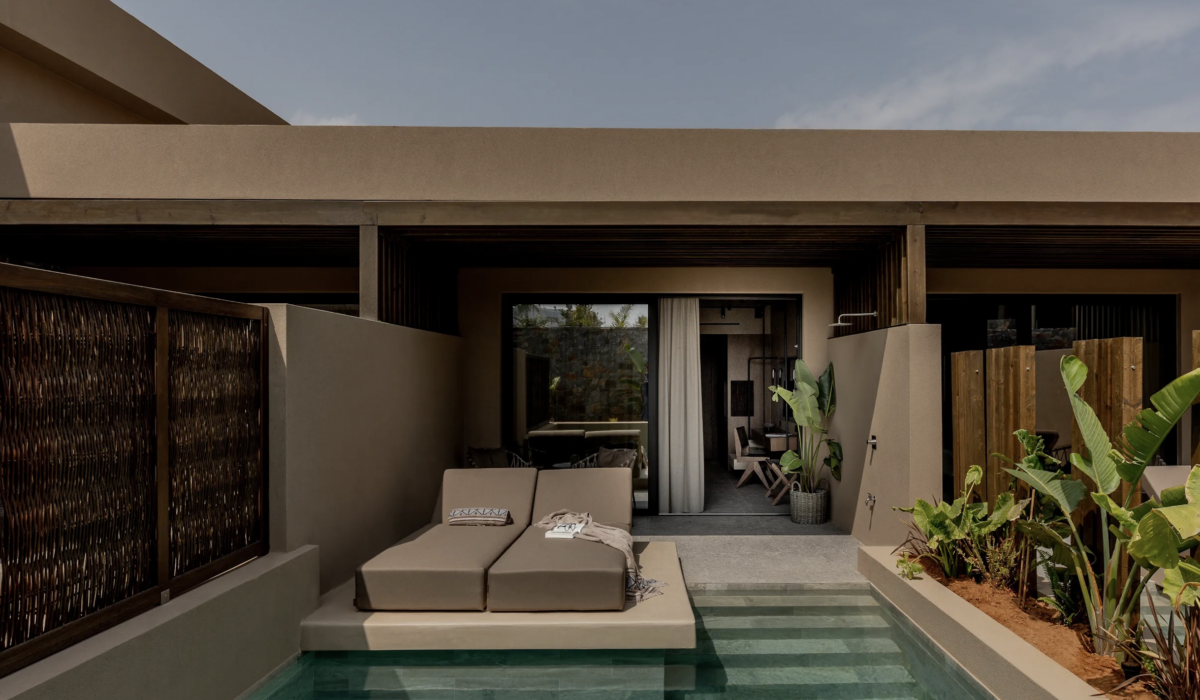 The New Wellbeing Resort In Crete
Beach-front resort Pnoé Breathing Life, on the island of Crete, is the new luxury resort for grown-ups hailing wellness as its focal point. All 60 suites have private pools as standard, with modernist decor and panoramic views of the surrounding Cretan landscape. A place to improve fitness, nurture inner health and slow down, Pnoé is completed with state-of-the-art facilities in the spa and wellness centre, featuring a Hyperbaric Oxygen Chamber, wood-fired sauna and ice waterfall. Guests have access to recovery programmes with modern and holistic treatments to enrich the experience, giving chance to hit the reset button in complete tranquillity. Cretan cuisine is served at Thymises, an avenue of the Mediterranean diet, which uses seafood, lamb, herbs and farm-grown vegetables, marrying perfectly with the wellbeing elements that Pnoé Breathing Life has to offer.
The New Grab & Go Lunch Spot
Rolling up deliciously fresh lunch across London, SushiDog is a quick-service sushi roll restaurant, perfect for a grab-and-go bite to eat. Opening the doors to their fifth location in Baker Street, SushiDog's newest venture will offer a selection of poke bowls and rolls alongside new dishes from its new menu including a range of healthy, Asian-inspired salads. Bursting with flavour, our top picks include the Yuzu Truffle Tuna salad and the Prawn Katsu Sushi Roll! Whether you choose to build your own or opt for one of their signature dishes, you'll be pleasantly satisfied with the nourishing, balanced option that makes a change from the mundane lunch!
The Adaptable Deodorant That Everyone Needs
Proudly creating refillable deodorant that has both antiperspirant and natural capsules, an industry first, Make Waves are pioneers in refreshing design-led products with a purpose! Curated by ex-Dyson engineers, the applicator has gone through the rigmarole to formulate the innovative refillable mechanism that can switch between natural and antiperspirant deodorant with a simple click! Natural deodorant is the eco-health-conscious choice but sometimes it just doesn't cut it. If you're working out or have a busy day planned, the likelihood is that antiperspirant is necessary if you want to avoid sweat patches. Other times, natural deodorant will do the job just fine and that's where Make Waves have revolutionised the way we use deodorant! Vegan-friendly, cruelty-free and dermatologically tested, the deodorant is available in four fragrant scents, enriched with vitamins A, C, D, E and K to nourish your armpits.
The Collab For Cold Water Swimmers
The craze of wild swimming is not going anywhere, with more people than ever taking a daily dip into cold water for the thrill of it! Look the part whilst taking the plunge in the new collection from Speedo x Folk. Independent British fashion label, Folk bring their signature prints and colour popping together with Speedo, the go-to performance swimwear, to create a limited edition 30-piece capsule collection, for men and women. The piece carries you through every step of cold water swimming, from the journey to the water, the swim itself, to getting dry and cosy post-swim. Featuring swimsuits, fleeces, clothing, outerwear and warm-up suits, this collaboration celebrates the adventure of cold water swimming.