The plant-based restaurant scene is booming this month with new openings to try out across London! From new skincare launches to treatments to try and a platform dedicated to finding the right products for you, the beauty category is also heating up to get you feeling tip-top this season. Across seas, the wellness industry welcomes big hotel groups jumping on the bandwagon to elevate your travel experiences! With lots of newness to get you hyped for summer, here's what to have on your radar this July.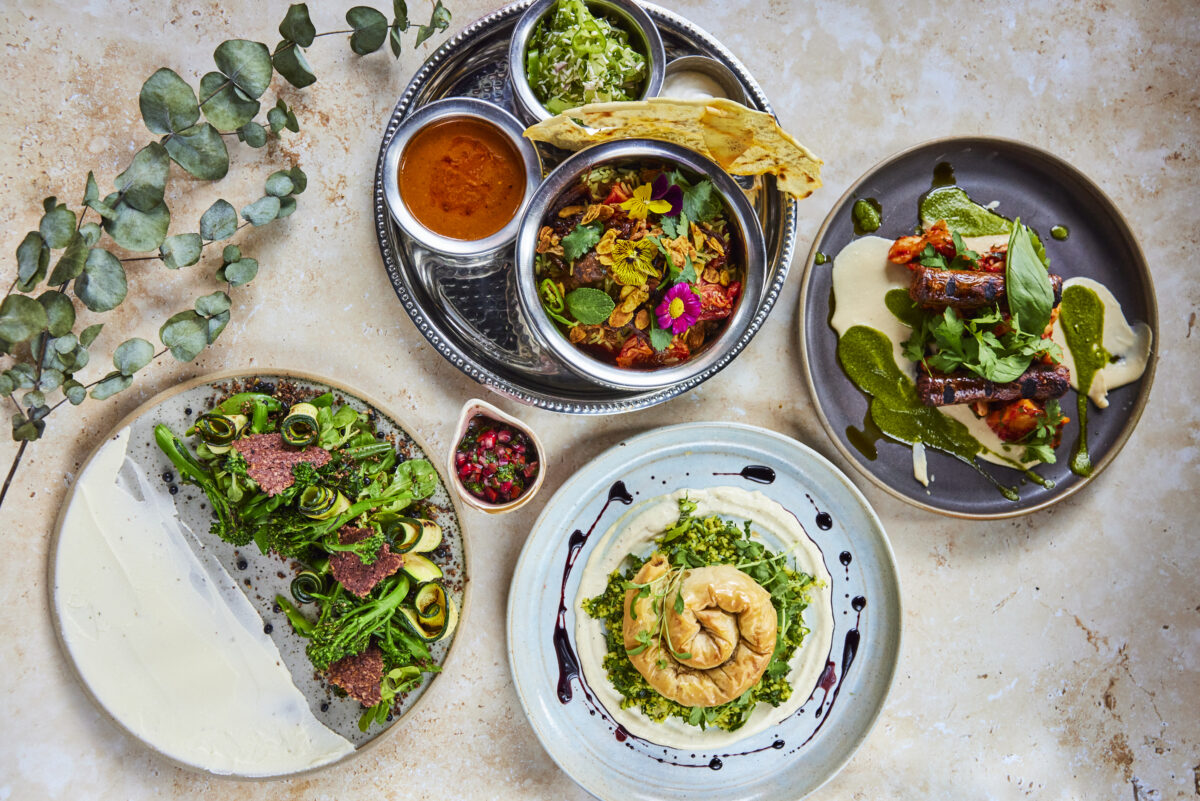 Canary Wharf's New Plant-Based Dining Spot
100% plant-based restaurant, mallow, has opened its second branch in Canary Wharf. A firm favourite for vegans and non-vegans alike, this group of restauranteurs are the team behind the plant-based institution Mildreds. Having dominated the plant-based scene for decades, the dishes featured at the new Wood Wharf restaurant are utterly sublime, inspired by a fusion of Asian and Middle Eastern flavours. Serving breakfast, lunch, brunch and dinner, the new space has a contemporary feel with a pink colour palette and floral feature walls, set across two floors with an alfresco dining terrace. Top picks include the shiitake miso croquettes, burnt aubergine muhammara borek, with green tabbouleh and baba ganoush cream and the pimento bulgur chorizo with fennel white bean brasato.
Sculpt & Tone At The New Hollywood-Acclaimed Studio
Loved by all the A-Listers, the Hollywood-acclaimed MAD Lagree Studio has opened its doors in Chelsea, London. Centred around the patented Megaformer machine, Lagree Fitness method delivers low-impact workouts that target multiple muscle groups simultaneously. The innovative approach combines elements of Pilates, strength training, and high-intensity interval training (HIIT) into a seamless workout, utilising state-of-the-art equipment. Created with an adjustable spring resistance system, the Megaformer is a versatile apparatus with endless variations for a full-body workout that yields incredible results in a short amount of time, hence why it's been shown so much love Stateside. Check out the timetable at their Kings Road-based studio, with up to 12 people per class, you'll be well looked after to make sure you get the most out of your session. PT is also available.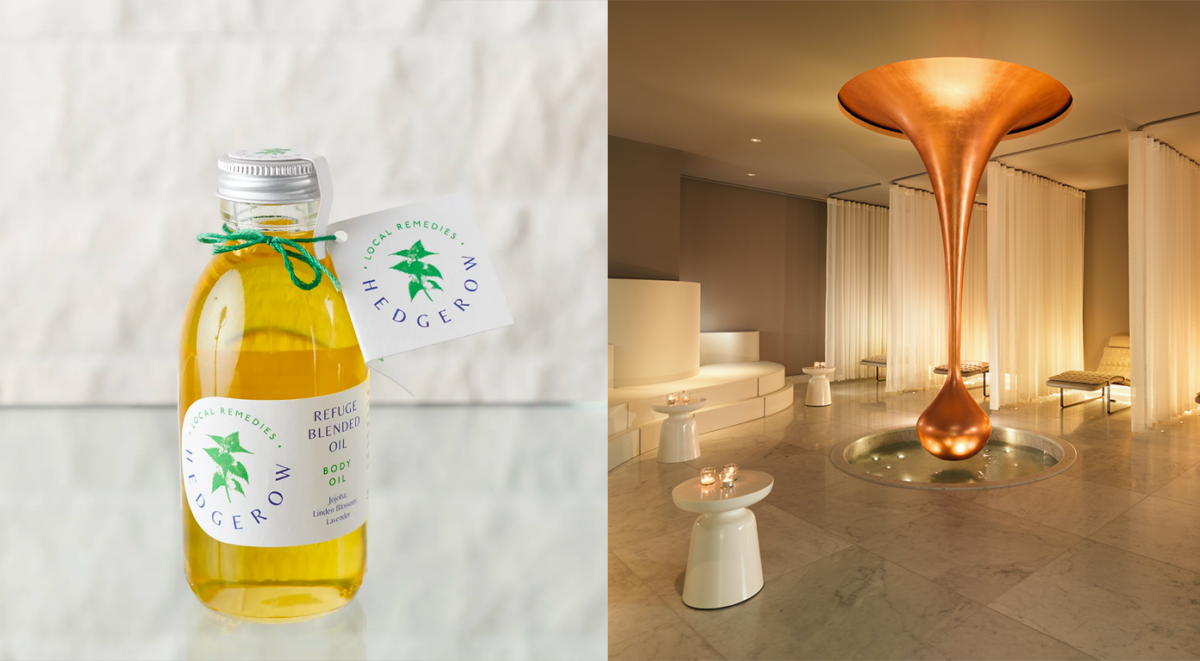 The Botanical Spa Range To Heal & Restore
If you're yet to visit the agua Spa at London's Sea Containers Hotel, their new Hedgerow line warrants reason to book a treatment. Created with sustainability at the forefront, the new Hedgerow products focus on various aspects of healing. Built up of salves, scrubs and oils, the certified organic and locally sourced botanical ingredients have therapeutic inducing properties to enhance the wellbeing experience, whether used in a treatment setting or at home. Uplifted by the remedial aromas of Comfrey, St John's Wort, Peppermint and Rosemary, the advanced bodywork treatment is both restorative and dynamic…request for Amelia, her healing hands really do this treatment justice!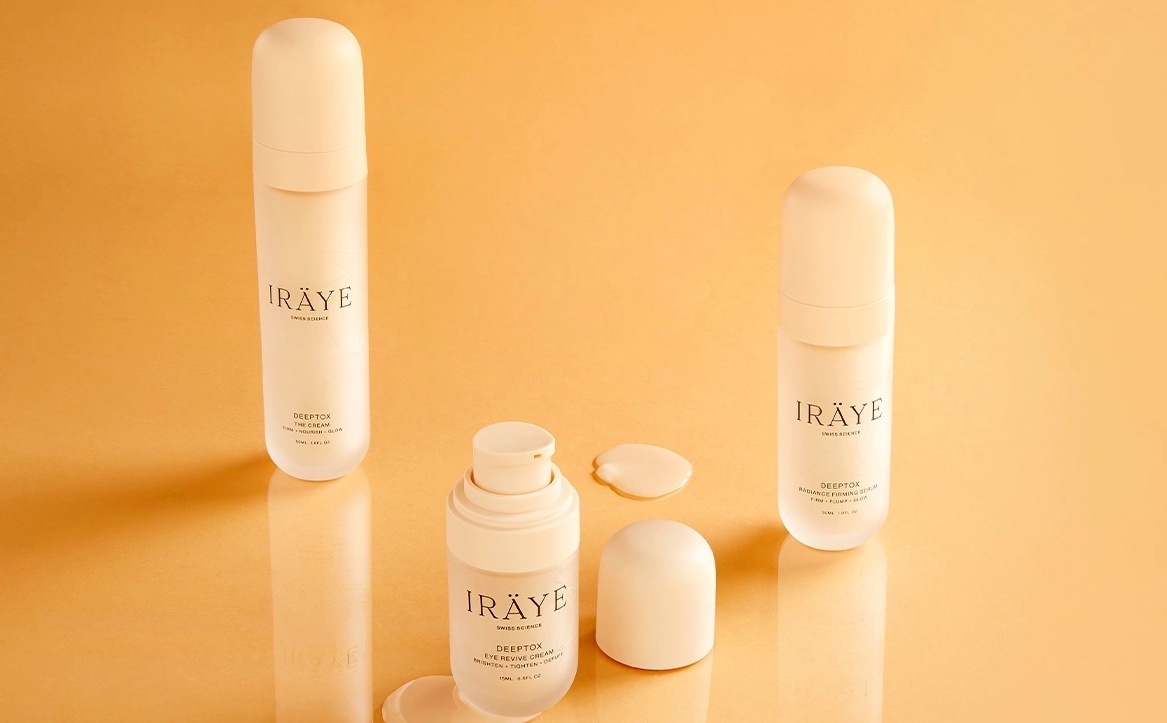 The Skincare To Active Your Lymphatic System
IRÄYE is the first skincare line to activate your lymphatic system topically. Delivering a three-fold effect, the Lymphactive™ Complex boosts lymphatic function, purifies the skin and protects the lymph vessels. While this sounds technical, the benefits are simple to understand, from a lasting radiant appearance, skin that looks and feels healthier, and slowing of the visible signs of ageing, IRÄYE has been proven to show noticeable improvements in just 2 weeks and with continuous use for 8 weeks the skin environment will be renewed to support cell turnover and the natural repair processes.
The Restaurant To Enjoy Free-From Italian Cuisine
Dining out with free-from foodies has never been more enjoyable with Plant Club. Entirely organic, gluten-free and vegan, the restaurant in Newington Green, has a modern-era take on Italian cuisine whilst retaining the best elements! Quality ingredients are sources with a strong preference for 'zero kilometres' products (the Italian phrase to coin food that hasn't travelled far). The new summer menu exceeds expectations, showing no parameters on 'free-from' dishes. The broad choice of Antipasti, Primi and gourmet pizzas takes a slight twist on classic Italian dishes, with no compromise on taste! The Parmigiana and Gnocchi Cacio & Pepe are not to be missed.
Entering The New Age Of Multi-Sensory Apps
ØTHERS is a new multi-sensory digital wellness experience that melds scent, sound, technology and science to biomechanically re-tune, bringing you back to your centre. The community-driven platform is a hub of audio journeys, olfactory alchemy and candid reflection. Formed on the foundations of insight and expertise of a radical group of olfactory experts, neuroscientists, breath-work, revolutionaries, music producers, and philosophers, the ØTHERS app works in harmony with two mood-altering functional fragrances to reduce stress and anxiety during forest bathing sessions.
The Beauty Marketplace To Find Your Match
Set out to change the way we buy beauty, Sourcerie is the marketplace that uses consumer reviews and feedback to fuel a personalised experience for shopping all things self-care. Taking into consideration every individual's distinct skin type, skin sensitivity, goals, age, skin tone, and conditions such as rosacea, acne, melasma, and dandruff, the platform pairs you with your ideal skincare matches. Recommending a roster of premium brands, including professional and dermatologist staples; Dermalogica, and Medik8, cult favourites; Pai Skincare and Augustinus Bader, pharmaceutical brands; La Roche Posay and Cerave and emerging specialist brands such as ByBi and Faace, Sourcerie takes the 'trial and error' out of sourcing beauty products.
The Loungewear To Enter Your Self-Care Era
Founded by Swedish fashion and lifestyle content creator Matilda Djerf, Djerf Avenue elevates non-seasonal basics and loungewear with its sell-out collections that have been a cult fave with Tiktokers entering their 'self-care era'. The 'Go Slow' collection has gained momentum across social media, coveting a fruity print, the pieces are designed to wear on leisurely days settling into a slower pace. Featuring robes, PJ sets, dresses, shorts, tees and even matching self-care essentials including a face towel and headband, the 'Go Slow' edit is purely to spark moments of calm during busy days.
The Luxe Hotel Group Branching Into Wellness
Premium hotel group, Shangri-La has opened a swanky new wellness concept at the recently renovated Island Shangri-La, in the heart of Hong Kong. Yun Wellness is a sacred place to escape the city. Inspired by nature, the space instantly sets the mind at ease decorated with wilding greenery to create an urban jungle scape. Seeking to revitalise both the body and mind by channelling therapies and holistic wellness experiences infused with Shangri-La's unique Asian hospitality, Yun offers everything from body treatments and facials to pre and postnatal care, physiotherapy, osteopathy, personal training, nutrition advice along with daily classes including high-energy HIIT, resistance training, reformer Pilates, Aerial Yoga, Singing Bowls and Meditation. As you'd expect, the amenities are flawlessly presented, featuring an outdoor pool, an infrared sauna, a state-of-the-art fitness suite and luxury changing rooms. Expect the Yun Wellness concept to roll out across their other outposts in the future.
The Easy Way To Up Your Supps
Hate swallowing pills? TOCU is the alternative to tablets, offering discreet transdermal patches that deliver perfectly measured doses through the skin into the bloodstream. By bypassing the digestive system, the patches are more bioavailable than standard pill supplements, guaranteeing an effective way to carry nutrients and minerals around the body. The blends are simple to understand, meaning you don't have to be a dietician to work out which skin patch you need. Need an energy boost? 'Power Up' will have you covered. Sleep deprived? 'Snooze Control' will help you catch up on Zzz's. Suffering from DOM's? 'Today is rest day' will support achy muscles!
The Chocolate-y Vegan Afternoon Tea
The Strand Palace has partnered with Love Cocoa, founded by chocolate royalty, James Cadbury to create an afternoon tea with chocolate-inspired sweet treats accompanied by the Strand Palace's traditional teas. We're interested in their plant-based menu, which if you're vegan you'll know, is rare to come across! The afternoon tea line-up includes veggie twists on savoury snacks, including Courgette and Pumpkin Seed Muffins and Heritage Tomato and Basil Tartlet, perfect for a special occasion or birthday treat. Love Cocoa's vegan chocolate brings the sweet treats to life, the Vegan Chocolate Brownie and Pistachio Macaron topped with Maple Glazed Popcorn are both crowd pleasers! No afternoon tea is complete without scones and jam to top off the English heritage tradition.
The New Circuit-Based Studio In West London
Following in the footsteps of the Camden and St Albans studio, Circuit Society has opened its doors in Bayswater. The concept of Circuit Society brings together a 50-50 split of cardio and high-intensity resistance training for an adrenaline-charged 45-minute session that builds strength and endurance. Class-goers rotate through six stations, for six minutes on each, it's quick-fire, fast-paced and guarantees an endorphin rush. Keeping your body guessing, no two workouts are the same each day, but you can expect to see Airbikes, Ski-Ergs and self-powered treadmills as well as dumbbells, kettlebells and resistance bands thrown in the mix. As well as their signature circuit classes, there are also TRX classes and boxing in partnership with Corner, the tech wearable that will track your stats through the session.
---
READ MORE: Oprah's Brain Coach On How To Level Up Your Morning Routine