Summertime is officially in full swing and the wellness world is heating up with lots of exciting launches! Here's the scope of what's new in health and wellness for the month of July…
Harrods x Rahua Hair & Scalp Renewal Treatment
Harnessing the power of the rainforest through haircare, Rahua blurs the lines between beauty and wellness with their incredible range of products that boast the purest ingredients that are ethically sourced and have unparalleled performance. Rahua has partnered with Harrods to offer their exclusive renewal treatment which works to cleanse, repair and restore the hair and scalp. Harrod's newly refurbished beauty space on the 5th floor is any wellness-lovers dream! This invigorating treatment is exactly what you need if your hair is desperate for some nourishment. Taking a holistic stance, in line with Rahua's ethos, the renewal treatment takes you on an Amazonian journey, using the signature Rainforest Grown Symbiotic® products. The treatment takes a satisfying start with a deep scalp cleanse using Rahua's Scalp Exfoliating Shampoo to remove dead skin cells and product build-up. The stylist will then combine Rahua's wonder product, the award-winning Elixir with a hydration mask which is left to work its magic for 10 minutes under an infrared heat therapy light to intensify the treatment benefits, stimulate blood circulation and encourage hair growth. To finish off, your stylist will blow out your hair in any way you like using Rahua's plant-powered, all-natural styling products. Your hair will feel completely transformed with a renewed silky texture and a deeply cleansed scalp.
Green Kitchen: Quick + Slow
Need new inspiration for the kitchen? The new cookbook Green Kitchen: Quick + Slow by David Frenkiel and Luise Vindahl showcases over 100 modern vegetarian recipes that capture the quick and slow moments of life and in the kitchen. We all know weeknights can be hectic, whether you've got in late from a busy day at work or the kids are hangry or you simply want to make a healthy dish that tastes yummy and requires minimal effort, the 'Quick Weeknight Fixes' section has you covered! On the contrary, come the weekend when we're moving at a more leisurely pace, cooking is one of life's joys that can be enjoyed mindfully, and this is where the 'Slow Weekend Meals' come into play. The Green Kitchen is known for its incredible take on vegetables and this book is no exception, from ​​the Kimchi & Quinoa Burger, Ginger Soba Salad with Turmeric Tofu and Creamy Green Kale, Broccoli and Pea Pasta, this is bound to before you're new go-to cookbook.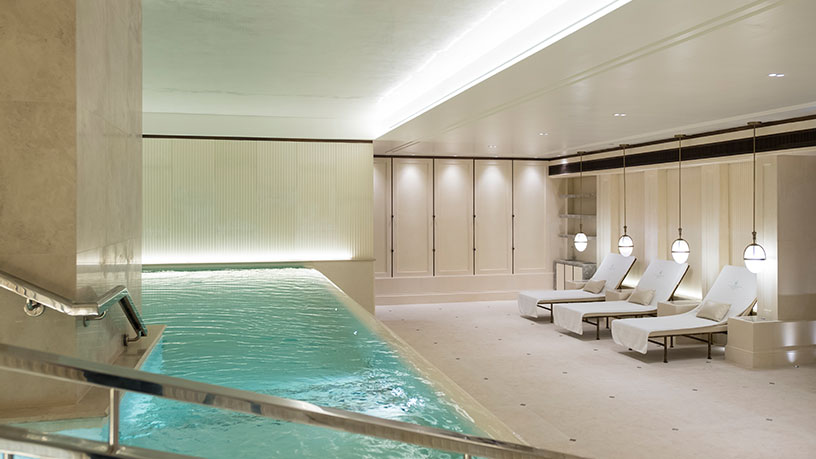 The Lanesborough Club HIIT & Healthy
For the first time, London's exclusive hotel The Lanesborough is opening its doors to its exceptional gym for day guests to experience a brand-new HIIT & Healthy programme with our award-winning personal trainer, Irfan Ahmed. The one-day programme begins with a delicious healthy breakfast to fuel your body for a morning of exercise. First on the fitness agenda for the day is a revitalising HIIT class in the state-of-the-art gym kitted out with the latest technology and high-performance equipment. Following this, you'll get a bespoke one-hour personal training session with Irfan Ahmed. You'll have built up an appetite by this point, at which a nutritious lunch will be served. After all the hard work, you'll be able to indulge in some well-earned R&R with a 60-minute spa treatment of choice and the chance to use the hydrotherapy pool, sauna and steam room!
Lucie Ibiza
Ibiza has evolved from a party-goer's paradise to become the ultimate destination for luxury wellness and self-care, which is why Lucie, the app offering access to the best experts in wellness, beauty and fitness, is all assembled and ready to come to your door (or shall we say villa) have brought the concept overseas to the white isle! With a curated list of the island's best therapists and experts that will cover the entirety of the island, the bespoke network brings unparalleled services to your location to enhance your holiday in the best way, from rejuvenating massages to beauty treatments, Ayurvedic healing and soul-lifting yoga! If you're jetting off to Ibiza this summer be sure to take advantage of this incredible offering on Lucie.
Sweat Society
Sweat Society is Surbiton's brand new studio designed to future-proof your body. Offering one-to-one and small group personal training, alongside signature classes including Strength, Hybrid, Sweat Club, Spin, Barre, Pilates, Yoga and Bikram, Sweat Society cover multiple areas of fitness, all under one roof! Kitted out with slick BLK Box kit the three-floor studio rivals the boutique London fitness scene, bringing the chic new way to workout to the suburbs at a fraction of the price. What we love most about this epic fitness haven is the variety of offerings which really is the key to achieving your fitness goals, mixing between strength, cardio, low-impact fitness and mindfulness activity is not only fun but completely transforms your body for the better.
REHAB. Hair Care
REHAB is the new haircare brand on the scene that we're loving! Ranging from heat-free styling tools to nourishing hair oil, REHAB has taken each step of hair care into their hands to make it as delicate to the hair as possible. Launching with three hero products, we are particularly excited about the Silk Heatless Curler which gives you a bouncy blow-dry effect with absolutely no heat damage. Wrap slightly damp hair around the fabric and secure in place with the pretty clip and scrunchie, leave for 4 hours or overnight and voila! The Dose 1.0 Hair Oil contains a rich blend of Moroccan oil, jojoba oil, aloe vera oil and vitamins A, C, E and B5 to supercharge the hair and lastly the REHAB. Vital hair brush is an eco-friendly, flexible brush made from wheat-based straw making it 100% plastic-free and biodegradable.
The Retreater
Connecting wellness lovers with their perfect retreat, The Retreater is the new online platform dedicated to this new way of travelling that is snowballing at a rapid pace! Retreat's highlight the importance of wellbeing, but there are tons of variety within this. From adventures that involve sunrise hikes and exploring, to rejuvenating journeys that entail yoga and mindfulness and energising trips that feature lots of high-intensity activities…choosing the right one for you is key to getting the most out of the experience, and that is what The Retreater is here to help you with! Bringing together the world's best retreats and wellness holidays into one easy-to-navigate platform, you can filter the location, price range, time and category to suit you. So whether you fancy paddleboarding in the Maldives, or hiking in Austria…your wellness wanderlust void will be filled with The Retreater.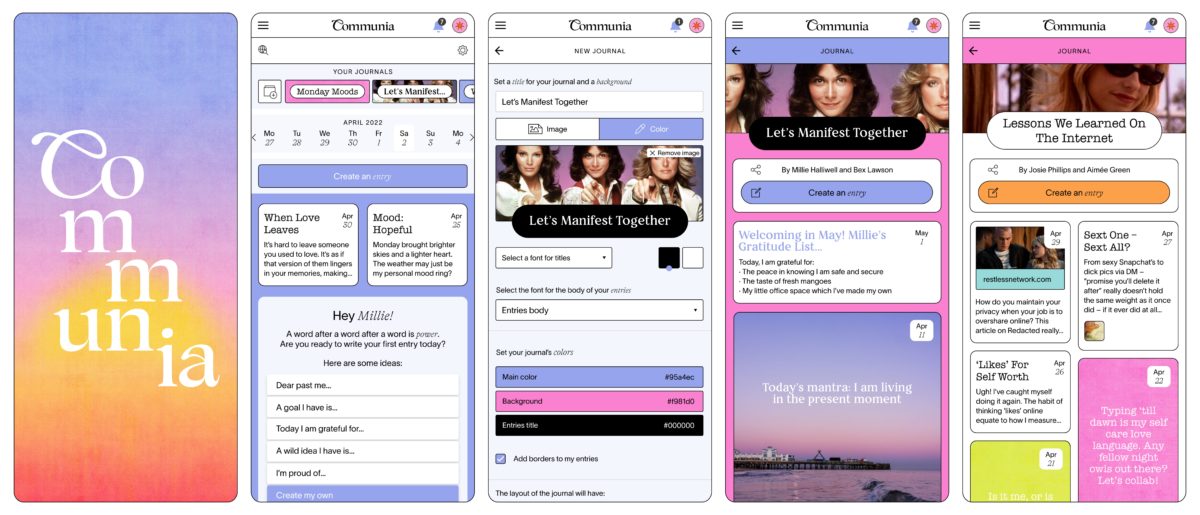 Communia
Flipping the social media narrative on its head for the better, Communia is the new social networking app and self-development platform created to offer women, trans and non-binary individuals a safe space to seek community support and be their unedited selves. Saying goodbye to likes and hello to support, Communia is changing how we connect creating with their unique feature, Communia Self, which is a digital self-development toolbox, starting with a collaborative, totally customisable, multi-media journal integrated with habit and emotional tracking. Think of it as a journal which fits in your pocket which you can dip into it anytime you're feeling overwhelmed. Ideal for journaling newbies, the journal has templates to help and prompts to help you if necessary and you can opt to post privately or publicly depending on your mood. The collaborative journals are an amazing way to connect with others and elevate each other by sharing mindfulness techniques and encouraging one another on your individual journeys!
Permission To Pause at Terranam Wellness
Nestled in a tranquil oasis between the mountains and ocean of Galicia in Northern Spain, Terranam Wellness is the boutique hotel offering guests 'Permission To Pause', the new nurturing wellness retreats. The renovated 18th-century manor house with its own stone wall chapel and freshwater spring mineral pool is oozing with character and charm, it truly is the most idyllic spot to escape from the modern stress of everyday life. Built on four fundamental pillars: breathe, explore, enjoy and unwind, the retreat involves daily yoga practices, bodywork treatments, hikes, sound baths, eating wholesome vegetarian meals and more. The hosts suggest guests do whatever their minds and bodies want, meaning you can choose to take part in as much or as little as you please. Unlike other retreats, Terranam is open year-round, with 4-day, 5-day or 7-day package options available. This rare business model allows guests to retreat as and when they feel the need for a relaxing reset.
Raye Pop Up
Boasting the newest and coolest emerging food, beauty and wellness brands, Raye The Store is a pop-up wellness lovers need to check out this July. Based in Floral Street, Covent Garden, the beautifully designed pop-up is hard to miss, with a popping pink interior! Showcasing a curated list of over 100 brands that are 80% Plant-based, 90% UK-founded and focus on sustainable and transparent business practices, Raye The Store set outs to build awareness for small wellness-focused businesses via experiential retail. There will also be a number of pop-up workshops and classes run by Founder, Nicole Compen who is passionate about creating a destination for healthy living. You'll get the chance to many brands that are usually online only from Meda, Bold Bean Co, Dirtea, Dreem Distillery, Gimber, Dreem Distillery, Innermost and Artah, to name a few!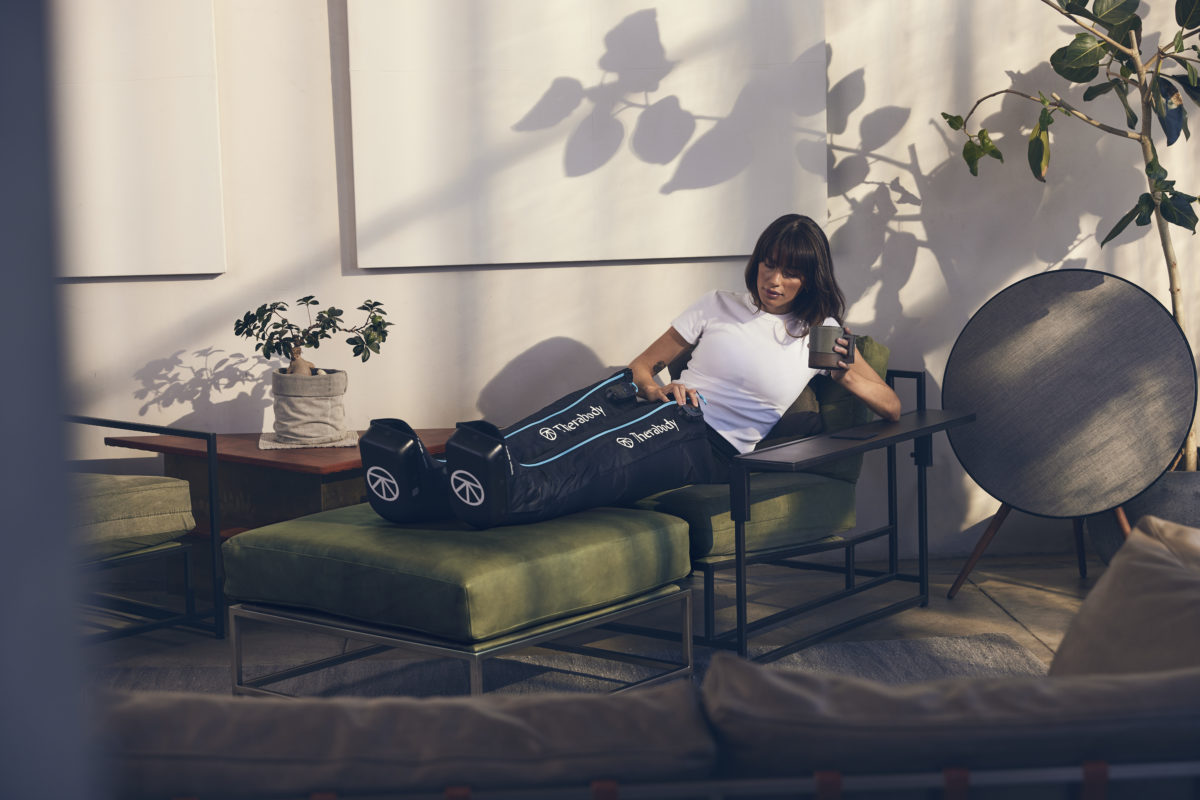 Montcalm East- Therabody RecoveryAir JetBoots
New to the Bokeh by Montcalm East spa treatment menu is the jet lag recovery treatments, ideal for the jet setters who are constantly boarding long-haul flights and likewise super beneficial for avid gym-goers suffering from DOMs. Available in 55 and 25-minute sessions, the treatment uses the Therabody RecoveryAir Jet Boots to increase circulation and reduce swelling. The clinically-proven technology inflates and deflates in a cyclical pattern, flushing out fluids containing metabolic waste and ushering in fresh, nutrient-rich blood to the limbs. Whilst the RecoveryAir Jet Boots are hard at work, a radiance facial mask and LED therapy help to firm, lift and brighten any tired complexion. Theraguns are then used to target deeper tension and ease harder-to-reach knots caused by long-distance travel, poor posture habits and excessive sports training. To finish a bespoke scalp and arm massage will be the cherry on top of this relaxing, rejuvenating experience which will leave you feeling so much better than when you started!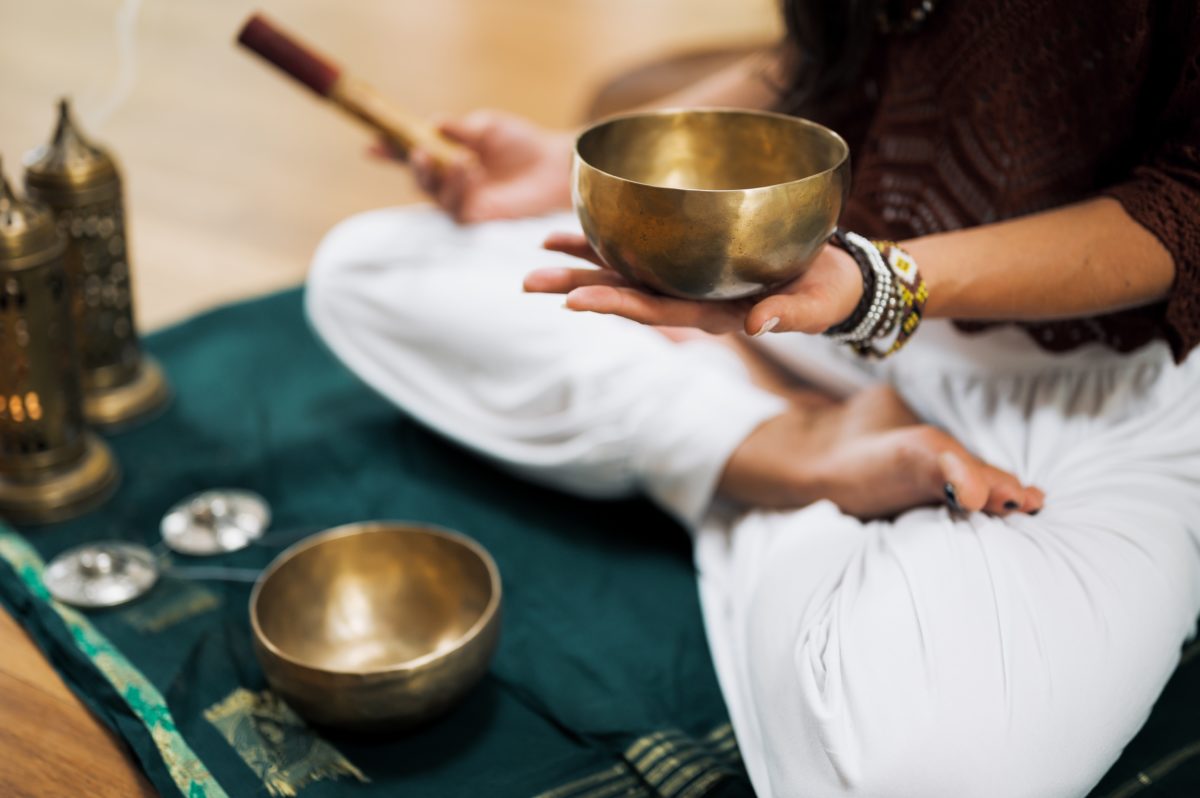 Movement For Modern Life- Sound Healing Journey
In our noisy, busy world, finding a calm quiet moment isn't always easy which is why Movement For Modern Life, the online yoga platform, has created a new series of audio healing soundscapes that will take you on a therapeutic journey of physical and emotional discovery. Working alongside sound healing expert, Kirsty Norton, the series uses the application of different sound waves to bring you into a coherent state of balance and harmony. Helping calm the nervous system and bring you into a brainwave state that allows you to disconnect from outside stress. The best part is all you need is a set of headphones, making them a go-to tool whenever you're feeling overwhelmed.