Wouldn't it be amazing if there was a miracle product that doesn't only give us radiant skin in seconds, but that also blurs imperfections, loads skin with ingredients usually reserved for whizzy face creams, doesn't clog pores, and treats things like redness, breakouts, and dullness? It might sound too good to be true, but there really is something that can help you achieve a healthy glow and nourish your complexion at the same time, all with no heavy, thick, pore-clogging formula. Enter: skin tints.
Low-maintenance beauty at its best, skin tints are the ultimate way to achieve that coveted "no-makeup makeup" look. Working quickly and effortlessly to enhance your natural glow (without masking your face in layers of makeup), they marry skincare with makeup to boost your beauty from the inside out. Plus, they're perfect for hotter, humidity-prone climates as they don't clog up pores or settle into lines, instead melting seamlessly into skin to keep it protected and flawless, all day long. Buildable, breathable, and ultra-lightweight, it's basically your skin — but better.
So, if you're looking to strip back your beauty routine and put your best face forward this summer, it's time to switch to a skin tint. We've cherry-picked six of the best in the business to help you achieve sensational summer skin, fast. You, and your vacay selfies, can thank us later.
Rose Inc 'Skin Enhance Luminous Tinted Serum' £36
Rose Inc.'s ground-breaking super-tinted serum is a fusion of skincare and makeup that offers nourishment and a supermodel-worthy glow. Its non-comedogenic formula won't clog pores (making it ideal for all skin types), while its lightweight yet potent formula is enriched with hyaluronic acid and plant-derived squalene to ensure deep hydration, plumping and smoothing effects. The result? A sheer, airbrushed finish that enhances your natural beauty. Rosie Huntington-Whiteley describes it as a skincare experience: "When I apply it with my brush, the spheres burst, releasing beautiful pigments and active ingredients. It smooths, blurs imperfections, and remains non-comedogenic. I adore how it simplifies my routine." Hey, if it's good enough for Rosie…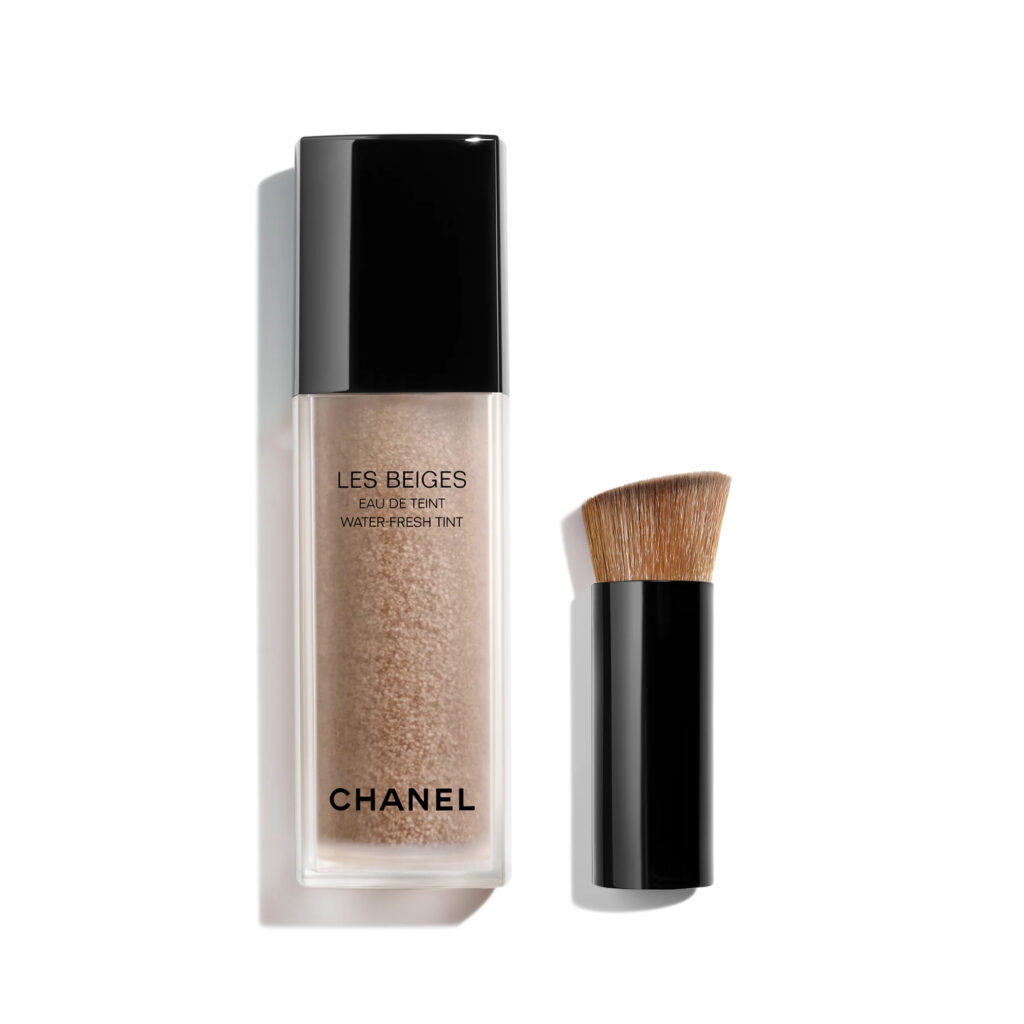 Chanel Les Beiges Water-Fresh Tint – £52
When it comes to achieving a flawless "no makeup makeup" look, Chanel's 'Les Beiges Water-Fresh Tint' is as good as it gets. Boasting an innovative formula composed of 75% water, combined with patented microfluidics and micro-droplets of oil, it provides a nude-skin finish that's both natural and luminous. Upon application, these droplets burst, delivering a dose of nourishing active ingredients and a sheer, radiant coverage that enhances your glow. Not to mention the refreshing, cooling sensation it delivers as it effortlessly melts into your skin. Wear alone for a fresh, au naturel look or layer it on top of your foundation for an extra dewy glow. A summer season must-have.
Ilia 'Super Serum Skin Tint SPF30' – £46
Ilia's syrup-like serum is a complexion game-changer that ticks all the beauty boxes, especially for those with dry, sensitive, or acne-prone skin. Unlike many other natural and organic products, this serum doesn't cause any stress or breakouts. The secret lies in its intelligent combination of non-comedogenic oils, plant-based squalane, and niacinamide, which address a range of skin concerns, including dehydration, congestion, and signs of ageing. Plus, it acts as a natural barrier for your skincare routine, effectively sealing in hydration, plumping the skin, and enhancing antioxidant efficacy by an impressive 200%. Not to mention, it provides instant dewiness and boasts SPF 40 protection to shield your skin from harmful UV rays. Like we said, all the boxes.
Westman Atelier 'Vital Skincare Complexion Drops' – £62
Created by Gucci Westman – a.k.a. the go-to makeup artist for the likes of Jennifer Aniston and Cameron Diaz – this dreamy skin tint is about enhancing the skin rather than masking it. Designed to work with the skin, it goes beyond the surface, infusing it with the potency of serum-strength actives, elevating texture, firmness, and radiance. As it glides across your face, this remarkable formula undergoes a transformative journey, transitioning from a lightweight oil to a luxurious serum. Each precious drop of this luminosity booster works wonders, comforting and rejuvenating lacklustre skin, courtesy of a powerful trio: Tsubaki oil, ginseng extract, and pomegranate extract. A vital addition to any summer beauty routine.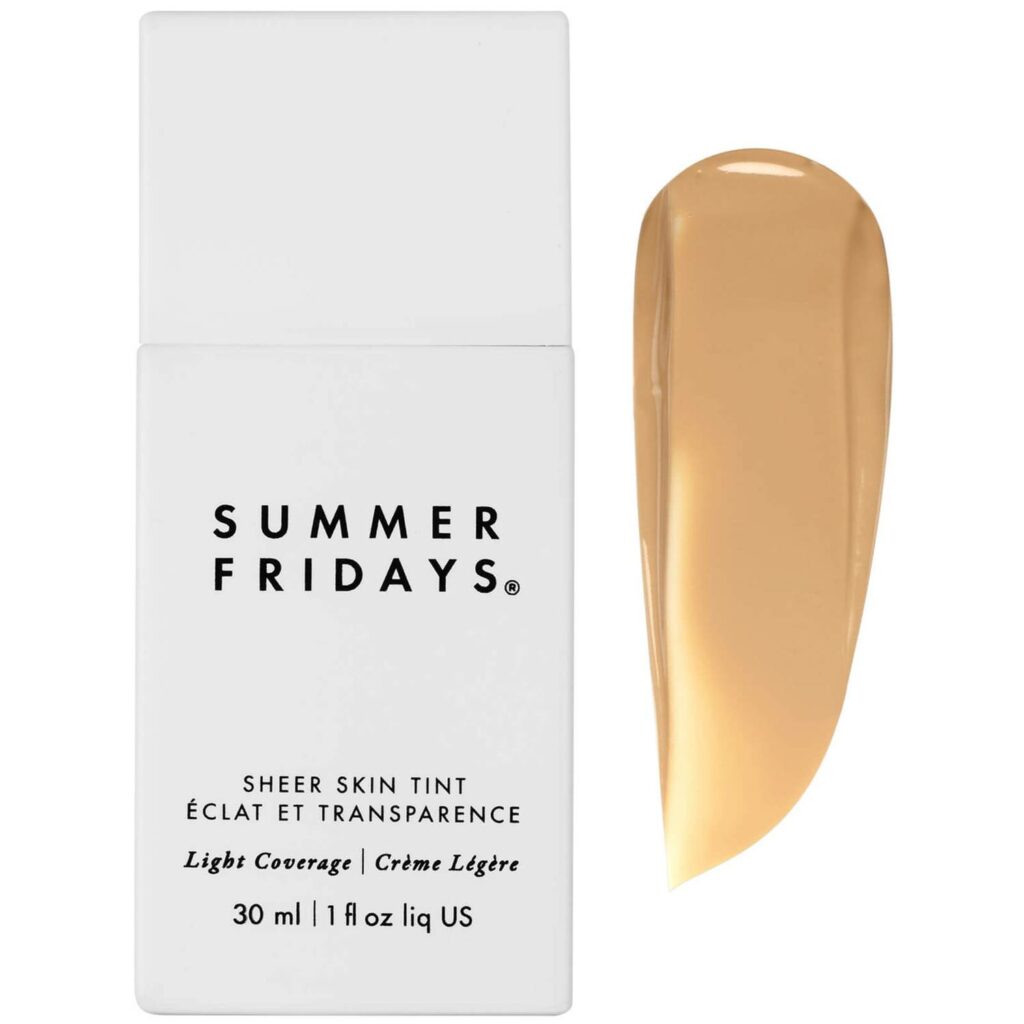 Summer Fridays 'Sheer Skin Tint' – £42
Enhance your complexion with a hint of colour with this sheer, skin-perfecting tint from Summer Fridays. As light as air, it effortlessly bestows a natural finish, allowing you to effortlessly achieve that coveted "I woke up like this" appearance. It can be easily layered too – if you're after a little bit more coverage. But don't be deceived by its featherlight texture, as the fluid formula effortlessly glides onto your skin, effectively concealing redness and evening out skin tone without appearing heavy or cakey. Not forgetting the addition of hyaluronic acid and squalene, which help keep skin plump, hydrated, and dewy, all summer day long.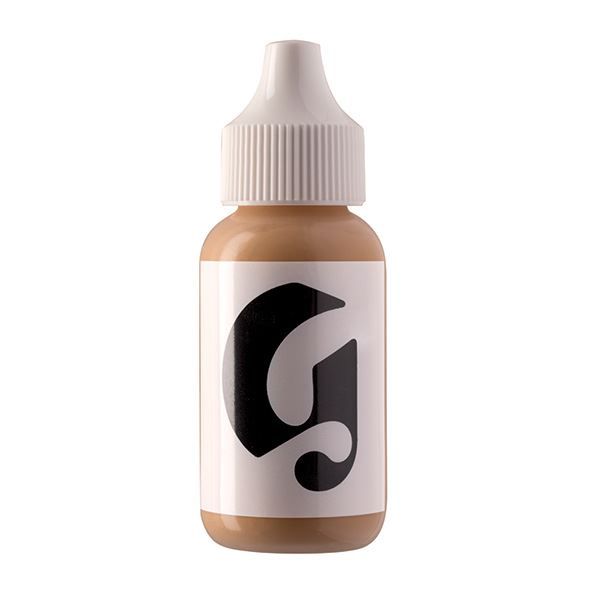 Glossier 'Perfecting Skin Tint' – £20
Vegan, cruelty-free, non-comedogenic and dermatologist-tested, Glossier's 'Perfecting Skin Tint' is one of the best skin tints in the business. Providing a subtle wash of colour and an ultra-light, breathable formula, it's the next best thing to walking around with the Instagram Paris filter permanently on. Packed with diamond powder and and glycerin, it also helps to attract moisture and lock it in whilst creating a soft-focus effect to blur out pores and imperfections. Just a few drops and you'll have a gorgeous, dewy glow.
words by Frankie Rozwadowska