We are super excited to be stocking UK based jewellery brand, Wanderlust Life! Founded by Georgie Roberts, Wanderlust Life is a collection of understated yet exquisite jewellery handmade in the UK, inspired by the world! We chat to her about how she came about designing her pieces and what inspires her!
How does your love for Wellness and travel influence the beautiful jewellery you create?
The whole idea behind Wanderlust Life is inspired by travel and semi-precious gemstones are a signature to our jewellery, but also have a spiritual side, with unique properties and positive meanings that can be taken from each piece. There's real sentiment each gemstone we use, and I love that.
What destination has inspired you the most? 
I would have to say Mexico – we've spent years travelling to Puerto Escondido in Oaxaca each Winter and I've fallen in love with the place; ot's bursting with history, culture, amazing food & beautiful landscapes. We live in a very seasonal coastal surf town in Devon, and love to escape the harsher Winters and discover far flung destinations. My partner surfs, and I practise a lot of yoga (& beach time!) so for us it ticks all the boxes, he's happy, I'm happy. It just works!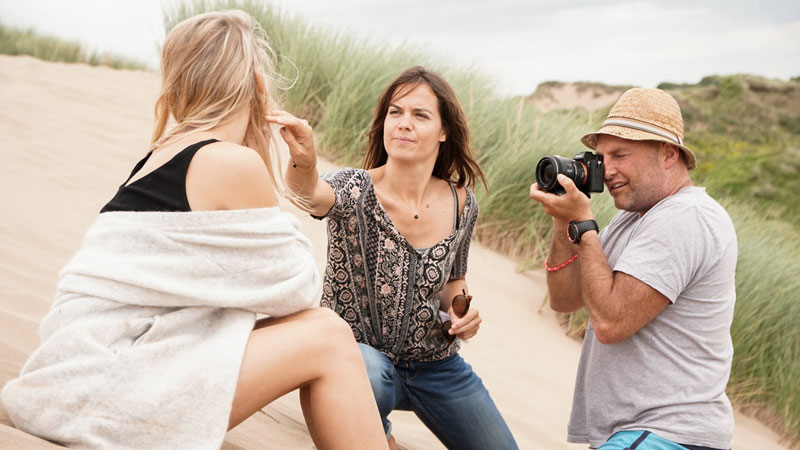 How do you balance working & travelling? 
I'm very lucky to have the most amazing people working with me at Wanderlust Life. We all love to travel, so pull together as a team to make it possible for each of us to explore and visit new destinations throughout the year. It's very easy to get caught up in the 9-5 working lifestyle and I think it's really important to be as flexible as possible with our work and life balance.
What destination would you recommend for our readers?
I haven't been yet, but I am loving the look and vibe of Obonjan. It's an island off Croatia that hosts a 10 week programme over the Summer with an eclectic mix of music, talks, workshops, and lots of yoga. I'd love to escape there for a week with my girlfriends and stay in one of their forest lodges – it sounds like so much fun!
What are the top 3 things on your travel bucket list?
I constantly have a list of places I'd love to visit – the world is so diverse & beautiful.
I would love to experience the Northern Lights in the Winter, visit Japan to immerse myself in a totally different culture and I'd love to get over to Australia at some point. I'm really creatively inspired by their lifestyle and design.
Well, you've inspired us to do some exploring, but we'd love to get an insider view on your day-to-day life – how does living on the coast in Devon impact your designs?
It's definitely a quieter way of life being out of the city, but its full of beautiful perks. We live two minutes from the sea! Setting up my own business has been super hard work, but I always try and find time to walk to the beach on a sunny day, or take a long lunchbreak if the sea is looking inviting in the midsummer heat. It's those little moments of joy that feed my passion, and that definitely feeds back into my work and creativity too.
What hobbies do you do that inspire the creation of Wanderlust Life jewellery?
Travel! In the nature of its name, Wanderlust Life was born from my love to travel. Each collection always finds its inspiration in a travel-inspired story. I love to document my travels with photographs, found objects, snippets of colour, textures and pattern, and then pull together a mood board that feeds my designs. We're currently working on a Summer collection based on my recent trip to Sri Lanka, so looking forward to sharing that soon.
What gemstone do you wear the most and what does it mean to you?
I love my Black Spinel Fine Cord necklace. It goes with absolutely everything, and the stone represents vitality & energy – I love how each stone we carry in the collection has unique and positive properties.
Shop Hip & Healthy's curated selection below!