Keeping up with the beauty world is no easy feat, but thanks to our Best Beauty Buys roundup, you can keep your finger on the pulse of what's hot in the world of skincare, makeup, body care and beyond. For November's Best Beauty Buys, expect mind-enhancing scents, gorgeous gift sets, and the ultimate body boosters to indulge in, as tried and tested by our resident beauty expert, Frankie.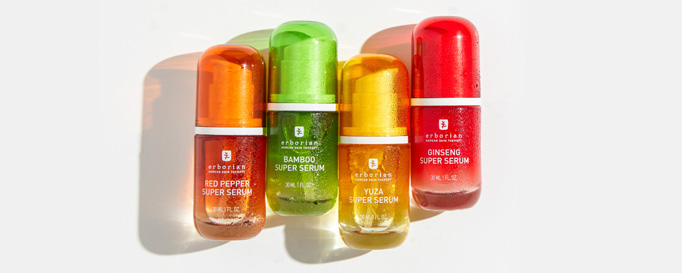 Erborian 'Super Serums' – from £40
Boasting not one, not two, but four new offerings, Erborian's 'Super Serums' are, well, pretty darn super. Hailing from South Korea (a.k.a. the hottest skincare destination in the world) and developed in Paris, they're jam-packed with superfoods and active ingredients, as well as prebiotics, hyaluronic acid, and peptides, to keep skin healthy and hydrated while tackling specific concerns. After smoother skin and reduced signs of wrinkles and fine lines? Then the 'Ginseng Super Serum' is for you. Or if you're in need of a brightening boost, then make the 'Red Pepper Super Serum' your pick. When it comes to intense nourishment and hydration you can't beat the 'Bamboo Super Serum', and the Vitamin C packed 'Yuza Super Serum' protects and enhances radiancy. We'll take them all.
The Nue Co. 'Mind Energy Fragrance Supplement' – £85
A perfume that not only smells sublime but also helps to enhance your mind and boost your mental energy? It might sound too good to be true, but that's exactly what The Nue Co.'s 'Mind Energy' fragrance supplement has been formulated to do. Using patented neuroscience technology and backed by a five-year study by the University of Geneva, it's been proven to increase focus, concentration, and alertness, all with just a spritz. Not to mention its zesty, uplifting scent created with a blend of coriander seed, juniper, peppercorn, clary sage, clove leaf, and peppermint (to name a few) all sourced from community-focused projects around the world, and formulated using sustainable, upcycled extracts. Talk about a power perfume.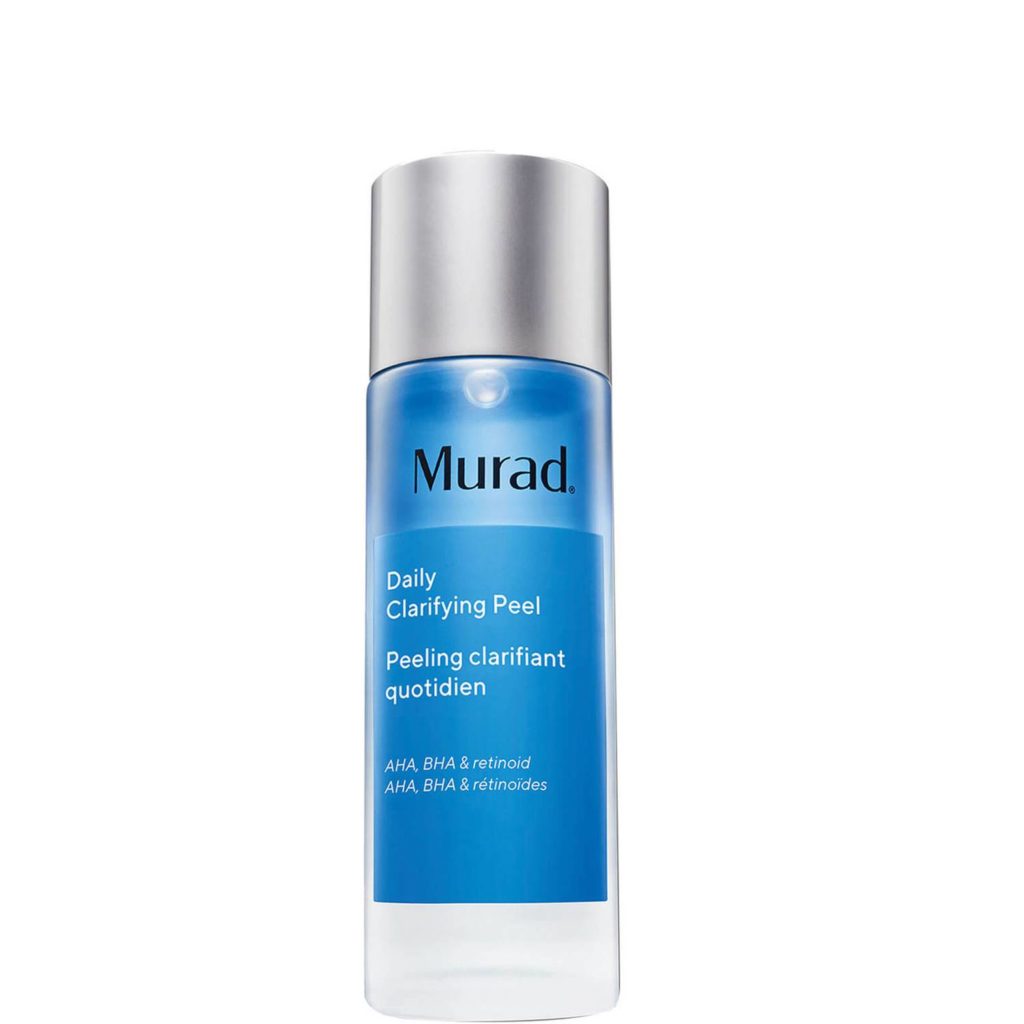 Murad 'Daily Clarifying Peel' – £33
Say hello to smooth, soft, even skin – sans visit to the derm's office – with Murad's pore perfecting clarifying peel. A potent blend of three key powerhouse ingredients (salicylic acid, glycolic acid, and a gentle retinoid), alongside nourishing avocado extract, it buffs away dry, dead surface cells, removes dirt and debris, clarifies the skin, and encourages cell turnover, all whilst balancing, moisturising, and reducing shine. Simply shake it up, swipe it on, and let it work its magic.
Olivanna London 'Hyaluronic Firming Day Moisturiser' – £55
After becoming a mother, Olivanna's founder Janine Summers struggled to find clean, conscious skincare products that worked and that were safe for her daughters to use. So, she went and created her own, using sustainable, clinically-proven botanical extracts and advanced cosmeceuticals. The result? Gorgeous, luxury products that not only look good but do good too. We particularly love the 'Hyaluronic Firming Day Moisturiser', which – despite being super lightweight – is ultra-hydrating and leaves skin looking and feeling softer, smoother, and plumper, all day long. A blissful blend of white rose cells, hyaluronic acid, a patented natural sugar complex, and plant oils, it's rich in essential fatty acids, provides antioxidant protection, and helps calm and soothe sensitivity.
Nessa Organics 'Body Blitz Oil' – £45
Although Nessa's products were designed with expectant and new mums in mind, their new 'Body Blitz Oil' should be on the beauty list of every woman. A deeply nourishing blend of powerful bio-actives and anti-inflammatories, including turmeric root, witch hazel bark, and avocado and coffee seed oils, it sinks instantly into skin to boost elasticity, improve tone, speed up skin recovery, and provide deep down hydration. Perfect for scars, stretch marks, dryness, and everything in between. 
Mela 'Clean Silver Pillowcase' – £70
We know what you're thinking… a pillowcase? In a best beauty buys round-up? Well, this is no ordinary pillowcase, because Mela's magical new offering is the stuff dreams are made of. No pun intended… Their whizzy new 'Clean Silver' range features sheets and towels made from luxury cotton woven with positively charged silver ions, which instantly repel blemish-causing bacteria. Because yes, your regular pillowcase is an ideal environment for bacteria to thrive (gross, we know), so by doing something as simple as swapping your sheets, you could have clearer skin, less spots, and a better night's sleep, as well as less laundry to worry about (they stay cleaner for longer). Sleeping Beauty, eat your heart out.
Weleda 'Skin Food Body Lotion' – £14.95
Loved by countless celebs, makeup artists, and beauty buffs around the world, Weleda's 'Skin Food' is arguably one of the most iconic moisturisers in the world. So, you can only imagine our extreme excitement when the brand announced the launch of its 'Skin Food Body Lotion', which brings all the original cream's beauty benefits straight to your body care. 100% natural, 79% organic, and totally vegan, it's packed full of Mother Nature's finest (aloe vera, chamomile, rosemary, Shea butter, sunflower seed oil, and calendula) to provide protection, hydration, and healing, soothing, and smoothing properties. Not to mention its indulgent scent of sweet orange, lavender, and benzoin resin. Obsessed doesn't quite cut it.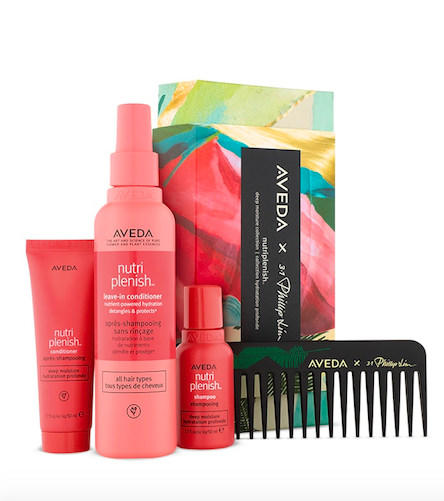 Aveda x 3.1 Phillip Lim Holiday Gift Sets – from £18
When Aveda teams up with one of the world's hottest designers in the world – a.k.a. Phillip Lim – you know you're in for a big beauty treat. Inspired by the awe of nature, each limited-edition festive gift box features cool, colourful designs and is brimming with Aveda's hero products and Lim designed accessories. With everything from lock-loving boxes packed full of nourishing and repairing products and Phillip Lim designed hair towels and combs, to 'Cherry-Almond' scented sets that treat your body from top to toe, there's an option for everyone. The only problem? You'll want to keep them for yourself.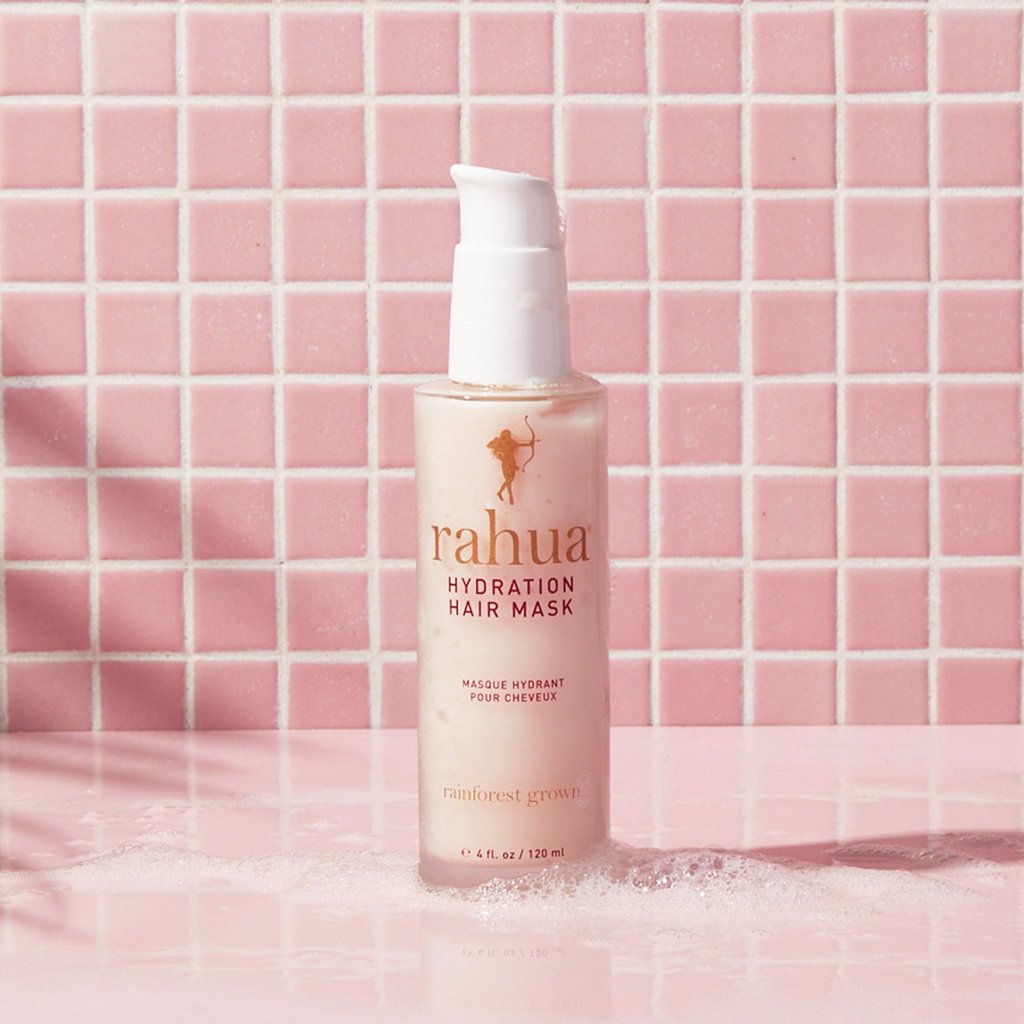 Rahua 'Hydration Hair Mask' – £42
Is dull, dry winter hair getting you down? Then meet your new hair hero. Created by Fabian Lliguin – an avid humanitarian and renowned stylist and colourist – Rahua's deeply hydrating mask is infused with rich, Amazonian oils, Shea butter, and protein bonding sugars to lock in moisture, replenish locks, boost shine, and smooth fly-aways. Plus, the brand works to support Amazonian tribes by purchasing oils directly from them. Indigenous women source the oils using ancient techniques passed down through ancestral knowledge, ensuring that the environment isn't harmed in the process. The cherry on top? Its uplifting, tropical scent will have you sipping piña coladas on the beach in no time.
words by Frankie Rozwadowska