Many of us women quite literally live in our activewear. Aside from working out, it's our attire for far more than just exercise, whether we're working from home, dashing to the supermarket, doing the school run, walking the dog…you name, chances are we are head to toe in lycra. Nike, a brand that clearly knows that this is the case, has made a pioneering move with the launch with their brand new maternity wear, making it possible for women to live in their sportswear at every stage of their lives. Created by mothers, for mothers, the Nike (M) range is both functional and sleek. Becoming a mother is one of the most challenging accomplishments that the human body can go through, the Nike (M) reflects this by making women look and feel stronger than ever.
Putting comfort and support at the forefront of the design process, without compromising on style, Nike (M) will take you seamlessly from your pre-pregnancy size, your first bump to baby and beyond, adapting with your body as you grow and change.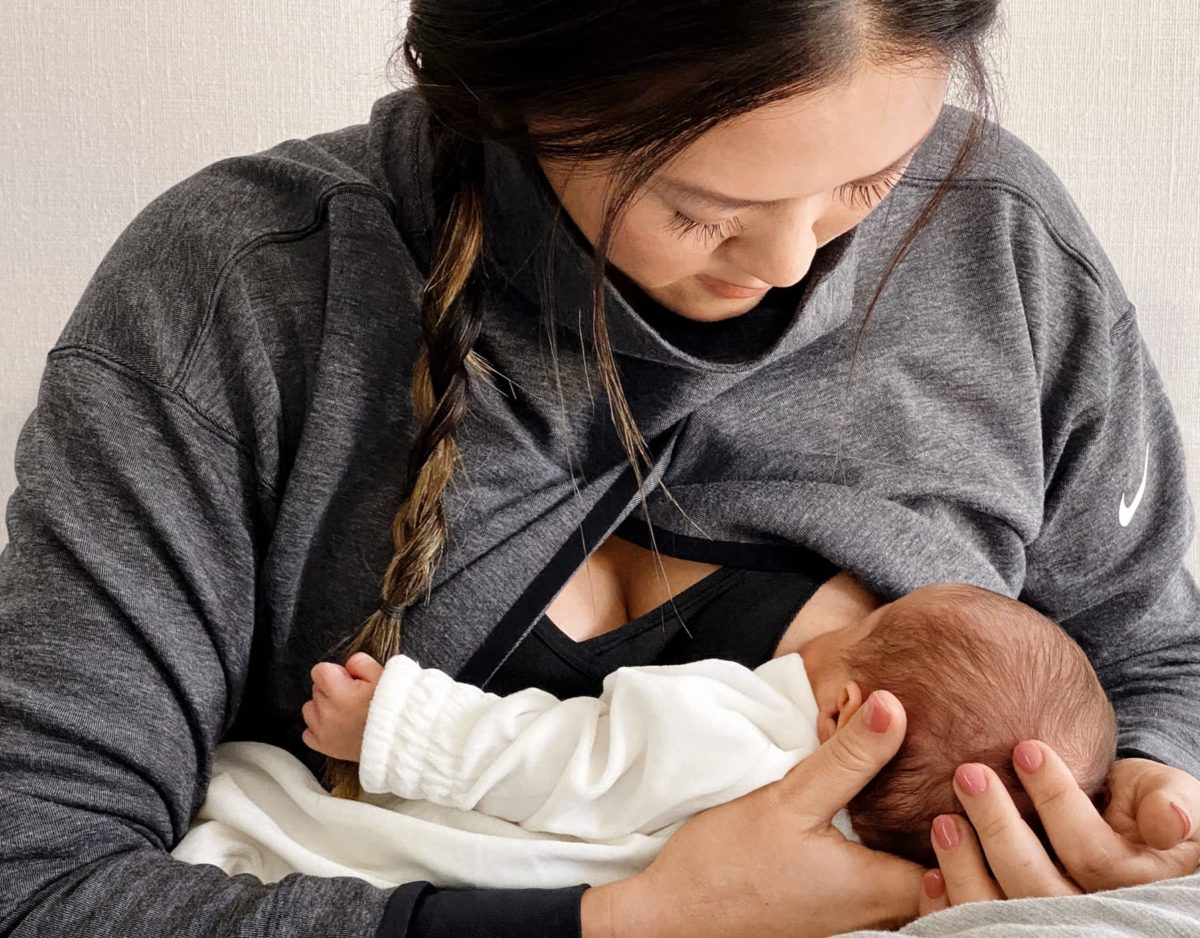 The Nike (M) collection consists of four core products that focus on the essential silhouette. The Nike (M) Swoosh Bra is made with no hardware or clips. Offering medium support, the bra will take you from pregnancy to nursing with no qualms due to its slider on the band lets you alter the fit. With discrete layers that fold over to expose the nipple and a special moisture-management fabric, it is the ultimate accomplice for breastfeeding or pumping.
Nike One (M) Tight is designed with a zonal fabric that expands with you and vice versa. Whether you want full-bump cover and support, or a more relaxed, fold-down style, the tights accommodate to both. Created in a soft and breathable material, these leggings will become your new go-to during pregnancy!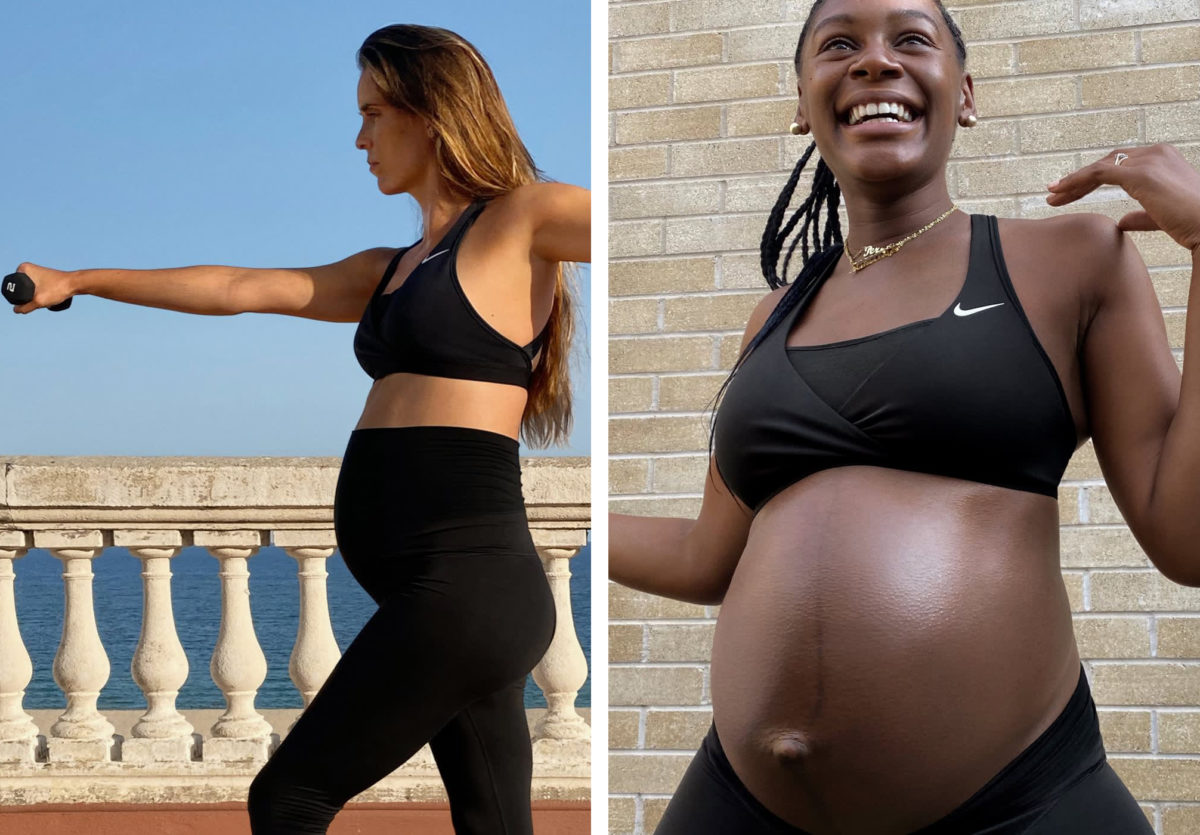 Nike (M) Pullover has been created in a lightweight fleece fabric, with a loose fit and has a completely unique shape, making life that little bit easier. Designed with a split hem, the jumper can be effortlessly opened up so you can breastfeed without the faff of taking it off, perfect for the winter months when you need the warmth. Additionally the pullover is reversible so you can switch it around if you please.
The Nike (M) tank has a simplistic design that ticks all the boxes. Acting as a second skin, the extra-long and extra-stretchy tank with cover the bump at all stages of pregnancy without sagging at the early stages or constricting you at the latter stages.
Recognising that mothers are athletes in their own right, Nike (M) is here to support you during every step of the way on the ultra, ultra marathon that is motherhood.