Keeping up with the beauty world is no easy feat, but thanks to our Best Beauty Buys roundup, you can keep your finger on the pulse of what's hot in the world of skincare, makeup, body care and beyond. For September's Best Beauty Buys, expect stunning home scents, glow-getting makeup buys, and products guaranteed to put a big, beautiful smile on your face, as tried and tested by our resident beauty expert, Frankie.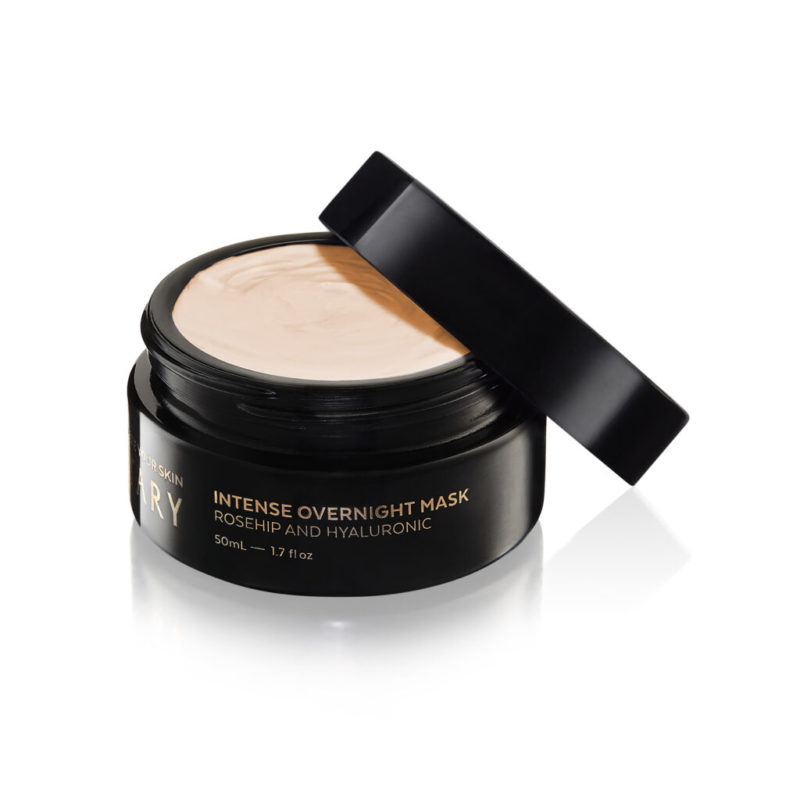 Votary Intense Overnight Mask – £85
Give Sleeping Beauty a run for her money with Votary's new mask, which works overnight to flood skin with moisture to brighten and refresh. Over Zoom, co-founder Arabella Preston revealed, "For me, this is quite a nostalgic product. It reminds me of something my grandmother had on her bedstand. That rich cream, the colour, the smell… but it's modern with all the actives. Key ingredients are narcissus and camu camu extracts, which are natural but have amazing clinical data behind them showing they brighten the skin. There's plumping and hydrating hyaluronic acid, nourishing plant oils, and oat flower – a skin barrier booster – to soothe redness, sensitivity and dehydration."
It even works on oilier skins as its not super greasy, and its uses are endless! Arabella uses hers every night in place of a night cream, and even as a highlighter and hand treatment. Talk about a multi-tasking mask must-have.
Omorovicza Illumineye C – £95
But if it's your eye area that's looking dull and tired, Omorovicza's amazing brand-new eye treatment is just the ticket. Crammed full of vitamins C, E, and A, hyaluronic acid, and a unique cell energising complex, it provides an instant brightening boost while nourishing, plumping, and hydrating the delicate eye area. Thanks to its hydrating powers, it also diminishes the appearance of fine lines and wrinkles, and even keeps dark circles and under eye bags at bay. Can you say peeper perfector?
Top tip: Team with Omorovicza's 'Daily Vitamin C Serum' for the ultimate brightening duo.
Susanne Kaufmann Face Gel Matte – £53
Sweaty, shiny skin is never a good look, which is why we're turning to Susanne Kaufmann's new 'Face Gel Matte' to save our faces during late summer heatwaves. Packed full of active ingredients, including apple essence and willow bark, it helps absorb excess oil while smoothing texture and providing an intense hit of hydration. It even helps banish blemishes thanks to a blend of alpine plant extracts that clarify and soothe skin. Sold.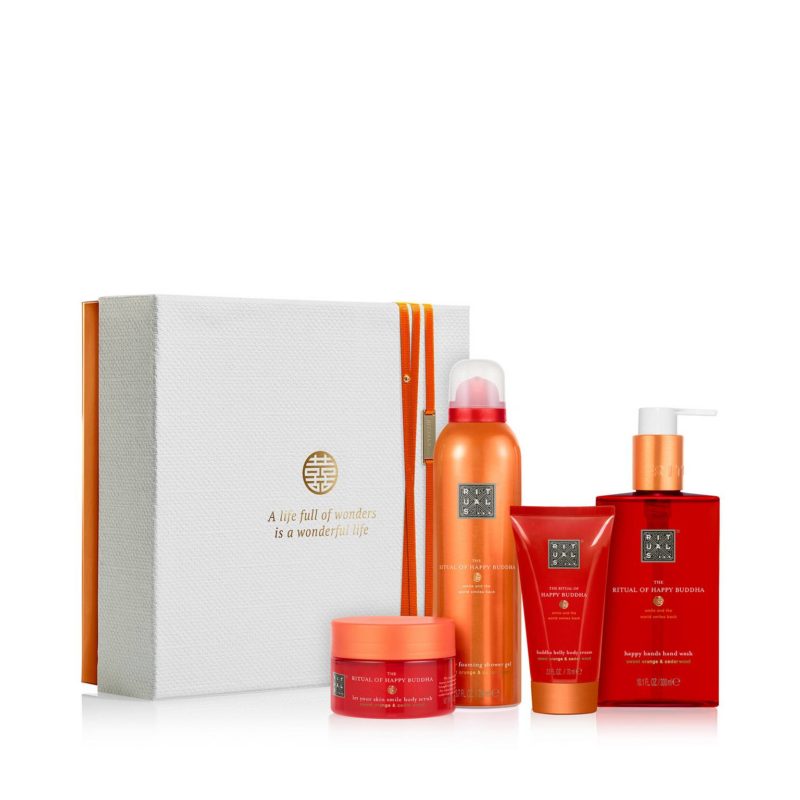 Rituals 'Happy Buddha Energising Ritual' – £29.90
Inspired by the Laughing Buddha – a famous monk known in Ancient China to spread happiness wherever he went – Ritual's 'Happy Buddha' range is bound to put a smile on your face. Not just because each body booster smells amazing (all thanks to a blend of zesty sweet orange and mood-enhancing cedarwood), and not only because they look so good on your bathroom shelf with their vibrant orange hues, but because they'll cleanse, buff, and hydrate from top to toe. Even better? If you can't pick just one product, the 'Energising Ritual' contains a shower foam, hand soap, body scrub, and body cream to rid you of any frosty feelings in a flash.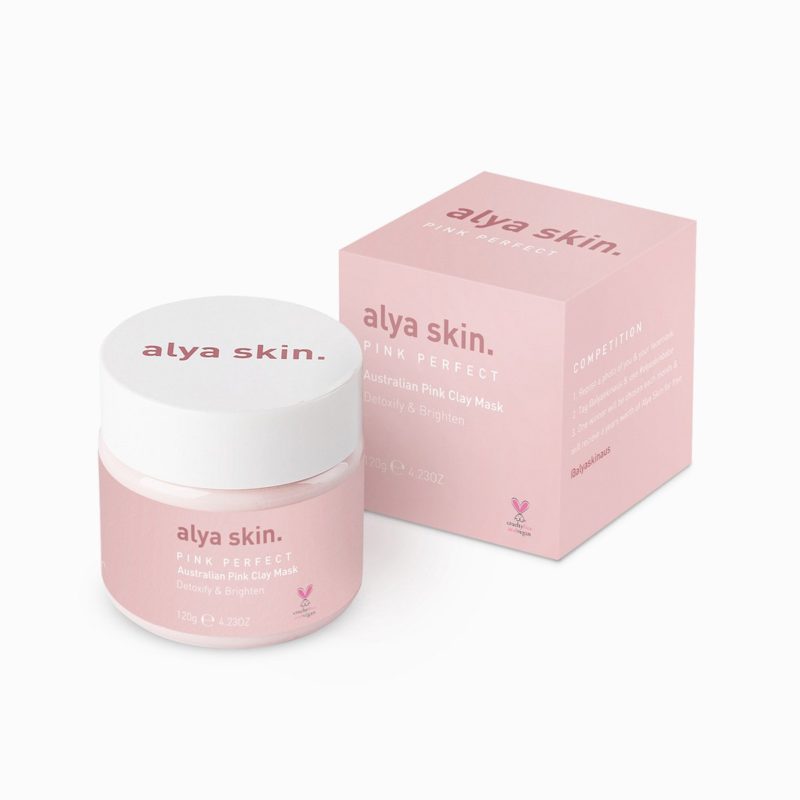 Alya Pink Clay Mask – £29.99
Despite only hitting UK shores a few months ago, Australian brand Alya Skin is taking the British beauty scene by storm – and with good reason too. While we're obsessed with all their pink products, it's the 'Pink Clay Mask' that we now can't live without. 100% vegan and bursting with Aussie ingredients (kaolin clay, aloe vera, and witch hazel to name a few), it works in just 10 minutes to transform your t-zone by detoxifying and drawing out impurities. It even helps reduce inflammation and soothe sensitivity while tightening pores and smoothing skin. Perfect for when you're in need of a quick facial fix.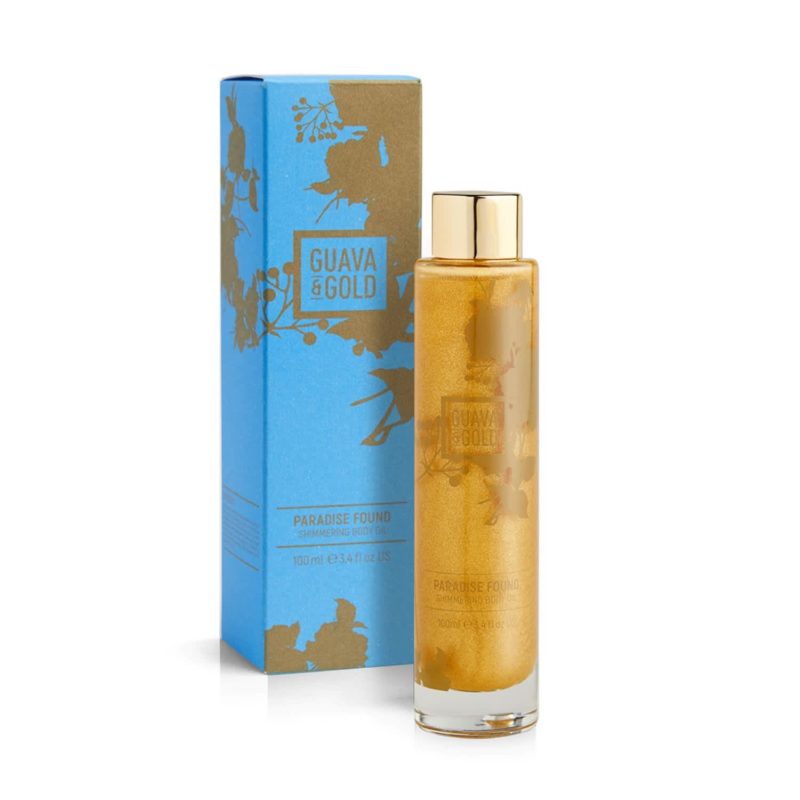 Guava & Gold 'Paradise Found Shimmering Body Oil' – £32
Nothing beats slathering a decadent body oil all over your skin to leave you feeling like you're drenched in silk, especially when it's infused with glistening golden sparkles to impart a subtle, sexy shimmer. And that's exactly what Guava & Gold's aptly named 'Paradise Found' oil does. A nourishing blend of sweet almond, avocado, coconut, and macadamia oils, it's the perfect indulgent treat or way to accessorise your summer tan. Plus, just one whiff of its stunning signature scent – an addictive mix of mandarin, freesia and pear blossom, jasmine, and tuberose – and you're bound to fall head over heels for it.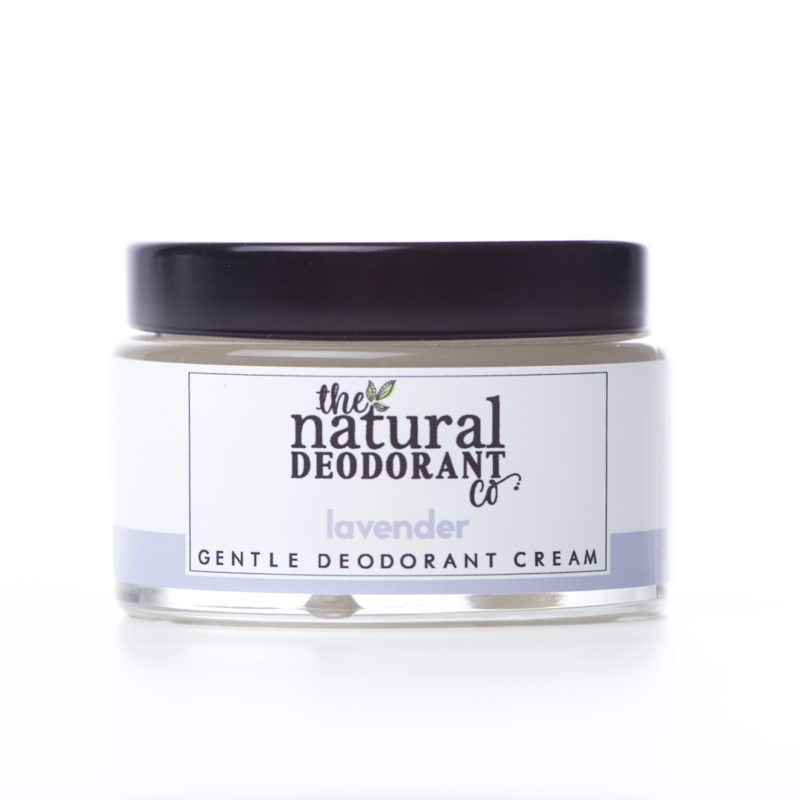 Natural Deo Co. 'Gentle Lavender Cream Deodorant' – £12.50
Is it a cream? Is it a deodorant? Well, it's both – and although it might not be the way you normally apply your deo, you'll soon be a loyal convert. This natural formula is super easy to apply (simply scoop out and rub into your underarms) and harnesses the BO-busting powers of antibacterial magnesium oxide, moisture-absorbing kaolin clay, and hydrating shea butter. With an array of scents to choose from, from the ultra-gentle lavender to invigorating grapefruit and mint or the simple unscented, your pits will stay perfectly dry, soft, and smooth, all day long.
Tisserand Real Calm Bath & Shower Wash – £9.96
What do you get when you combine lavender, patchouli, and bergamot essential oils and put them into a vegan friendly, gentle cleansing formula? A bath booster to delight all the senses while promoting a sense of calm. As Jo Kellett, Tisserand's essential oil expert explains, "This blend has been put together to bring you a sense of peace and tranquility…The combination of this blend enables you to feel calm and encourages you to 're-set' and carry on with your day." The perfect product pick for when you need to switch off and unwind.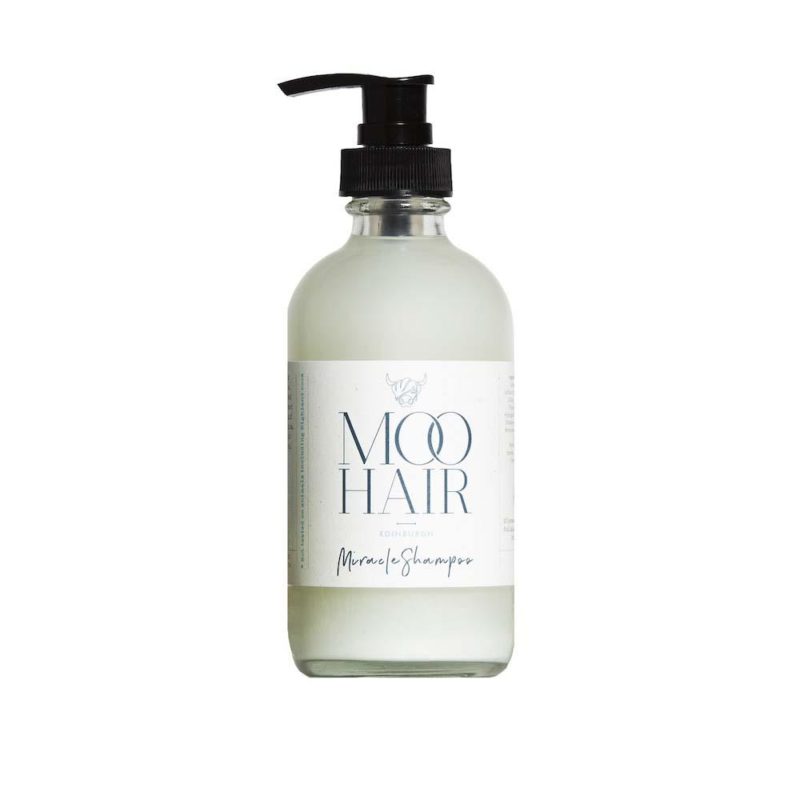 Moo Hair Miracle Shampoo & Conditioner – £22
Stemming from Scotland and brimming with sustainable, natural ingredients (Icelandic moss and Marula oil included), it's safe to say that once you try Moo Hair's lock lovers, you'll want to be part of their herd forever. From shampoo to conditioner, decadent mask to hydrating milk, each product gently nourishes the hair and scalp while cleansing, protecting, and softening. Plus, they're housed in recyclable glass packaging and are 100 percent vegan and cruelty-free. Ah-moo-zing.
Bamford Candied Orange Willow Diffuser – £58
Nothing beats having a home that smells like a spa, and thanks to Bamford's new additions to their willow diffuser collection, you'll have the most beautifully fragrant abode imaginable. Made with non-toxic essential oils and housed in recyclable glass bottles – complete with sustainably harvested reeds from renewable willow beds – they're also as kind on the environment as they are on your nose. Inspired by the changing patterns and hues of the skies above the Daylesford farm, they've been expertly blended to promote a sense of relaxation, reflection and rejuvenation. Bring a touch of the exotic to your living room with the 'Candied Orange' scent, which sees note of frankincense and cardamom blend beautifully to promote clarity of the mind and induce relaxation.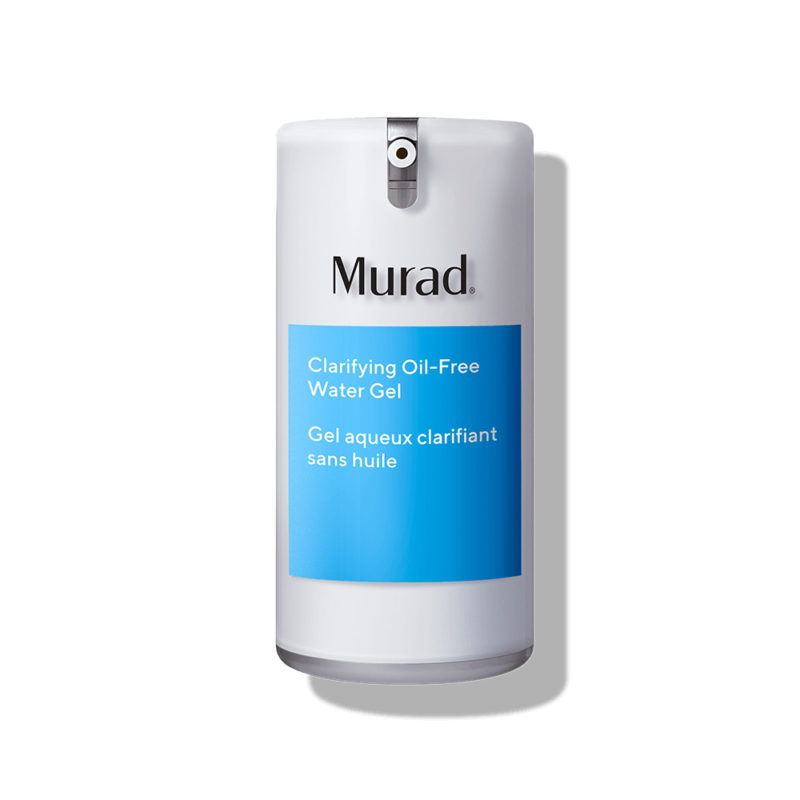 Murad The Clarifying Oil-Free Water Gel – £38
Breakouts and blemishes got you down? Fear not, because Murad's mighty new moisturising gel is here to the rescue. Using innovative technology alongside spot-stopping ingredients (salicylic acid, Korean red pine extract, and ginger root to name a few), it prevents pimples and breakout-forming bacteria from communicating and causing an imbalance. Not only is skin left visibly clearer in just four weeks (a whopping 92% of users agreed), but it also protects your skin's microbiome and keeps it hydrated thanks to the addition of hyaluronic acid. In the words of Dr. Murad himself, "Clarifying Oil-Free Water Gel checks all the boxes for acne and oily-prone skin types. It hydrates, balances and calms for healthier-looking and clearer-looking skin.".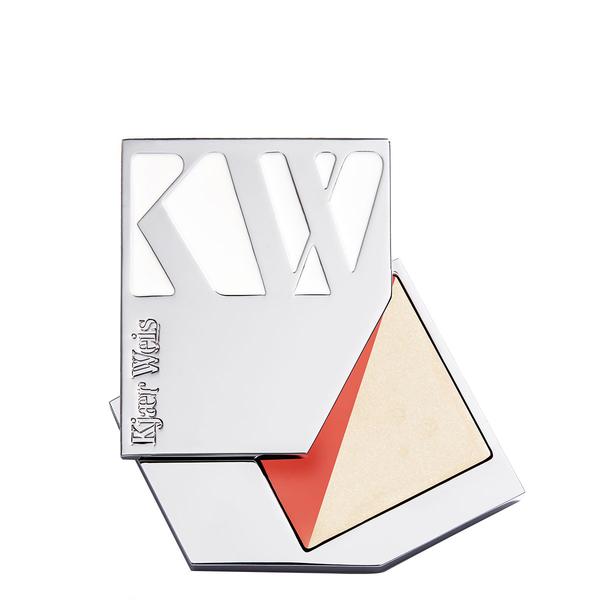 Kjaer Weis Flush and Glow Duo – £41
Having grown up on a farm in Denmark, makeup artist Kirsten Kjaer Weis understood the importance of natural, organic ingredients from the very beginning. After struggling to find natural cosmetics that delivered effective results, she decided to create her own line of organic makeup and skincare free from gluten, parabens, silicones, and synthetic fragrances. We swear by her 'Flush and Glow Duo' when it comes to achieving a natural, radiant glow with a touch of flush. Infused with organic oils and botanical extracts, it glides on effortlessly to boost skin with a subtle shimmer and hint of colour.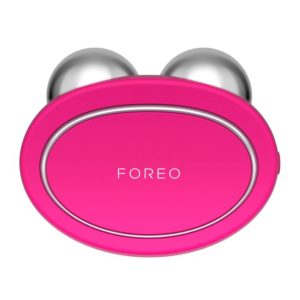 Foreo Bear Facial Toning Device – £279
Despite its cute name and playful design – Foreo's snazzy new 'Bear' facial toning device means serious beauty business. Using powerful advanced microcurrents and T-Sonic pulsations, it exercises all (65+) muscles in your face and neck to help build collagen, tighten skin, and repair elastin. Sound a bit scary? Don't fear – because thanks to its clever Anti-Shock System, it automatically adjusts the intensity to keep your skin safe. If all that wasn't enough, its pulsations travel deep into pores to eliminate toxins, ease tension, and boost circulation – resulting in softer, smoother, glowing skin. In a nutshell, it's a full workout for your face. You'll wonder how you ever managed without one.
words by Frankie Rozwadowska