Sport's tech has been integrated into our life's and with good purpose. If you're a regular fitness tracker wearer, you'll have probably found them hugely beneficial over lockdown for keeping your physical activity in check over the slow-paced period, when movement (or lack of) was brought down to a minimum. Having a little reminder to get your body moving was needed during days on end spent in the confinements of our own homes.
Taking things a step further, tech-giants Apple has unveiled its first fitness experience built for Apple Watch, Fitness+. This engaging and personalised subscription intelligently incorporates metrics from your Apple Watch, to visualise right on your iPhone, iPad, or Apple TV. Almost like having your own virtual personal trainer in your home with statics on how well you are performing to push you that little bit extra.
With access to studio-style workouts delivered by inspiring world-class trainers, accompanied by motivating music from your favourite artists, Fitness+ makes exercise more accessible, more rewarding and more flexible to suit you. From complete beginners to long-term fitness fanatics, Fitness+ will push you to your limits, helping you get the most out of every workout no matter how long or short it is.
Fitness+ cleverly takes into consideration your previous workouts and suggests new options it thinks you will love, based on what you select most often, or something fresh to switch it up and try something new. Syncing with your Apple Watch, as soon as you hit 'start workout' on your device, your watch will begin tracking your exercise on-screen displaying your metrics from calorie burn, activity rings and heart rate.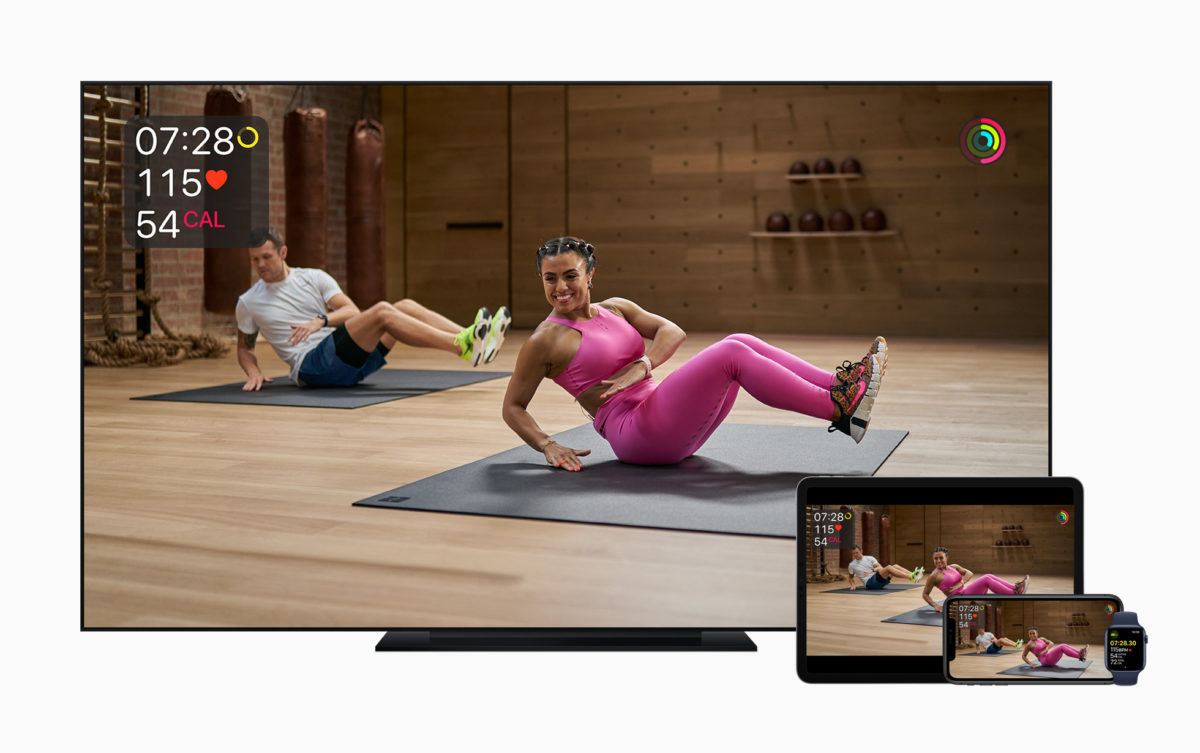 Apple Fitness+ will launch with the most popular workout types including Cycling, Treadmill, Rowing, HIIT, Strength, Yoga, Dance, Core and Mindful Cooldown. New workouts are released each week by the team of Fitness+ trainers, introducing a range of lengths, disciplines and music so there are always new workouts to explore meaning you will never get bored!
If you want to ramp up the intensity, you can add in weights to enhance the workouts. Fitness+ also has the capacity to work alongside your treadmills and spin bikes for an awesome cardio workout that will burn some serious calories.
Launching late 2020, users will be able to try out Fitness+ for 3 months for free when they purchase an Apple Watch!