You can always rely on us to keep you up to date on the latest health and wellbeing and this autumn, there are a few exciting wellness openings that we're super excited to share with you!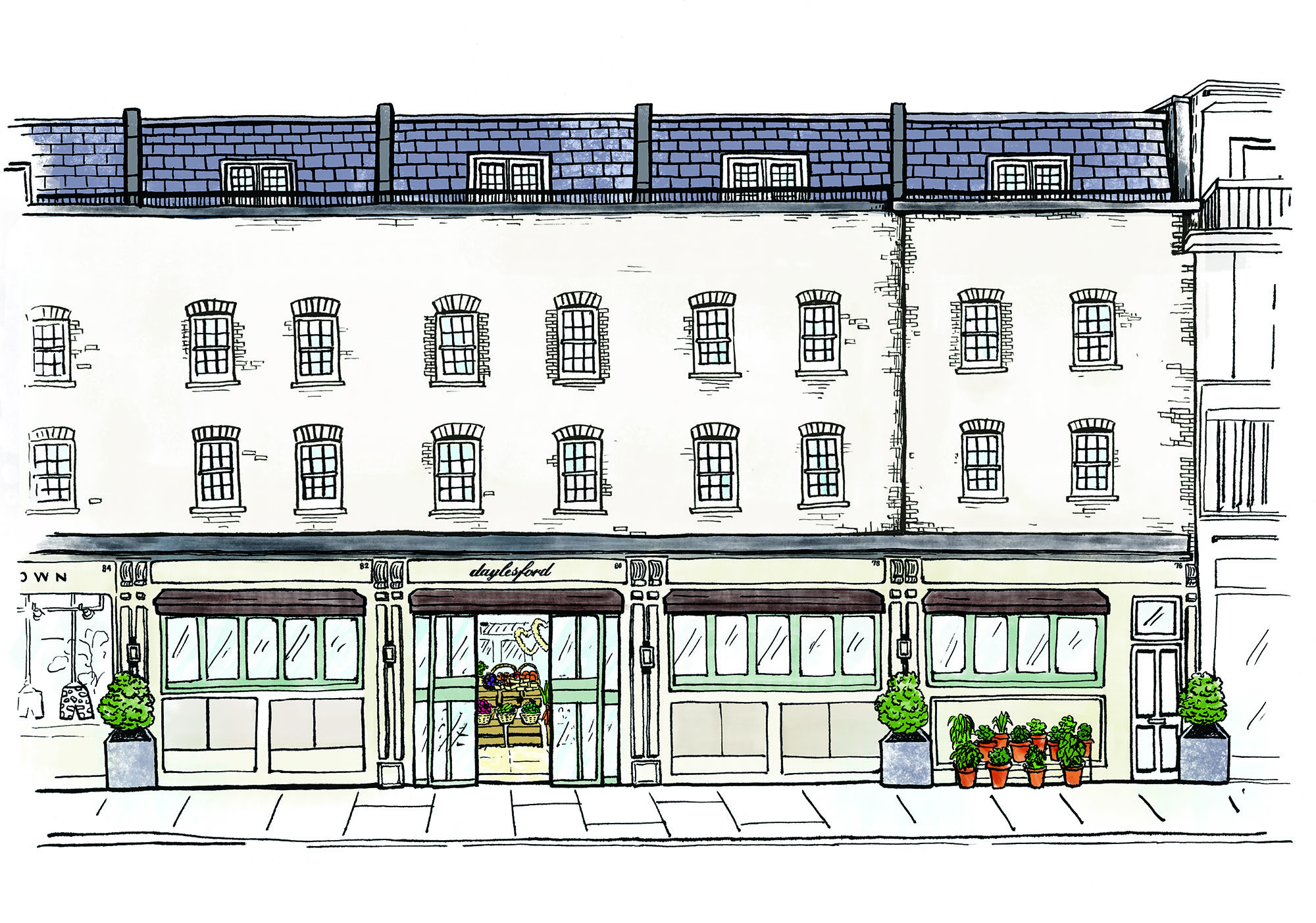 Daylesford, Brompton Cross 
Daylesford, a huge favourite here at H&H, is due to open a new farm shop & café in Brompton Cross this October! Positioned in one of London's most luxurious shopping areas, Daylesford will have three floors offering fresh, organic produce from the Daylesford farm, sustainable pieces for the home & garden and Daylesford's recently launched, award-winning organic skincare range. The Brompton Cross location will keep that same signature style, in a new, innovative area. The cafe will be serving Breakfast, Brunch, Lunch and Supper. All menus will put ingredients from Daylesford's organic farm and Market Garden at centre stage, with dishes showcasing the seasonal flavours at their best to nourish the body and delight the taste buds. An exciting feature of the new café will be the open ovens on both the first and second floors for Daylesford's sourdough pizzas, the dream! Another new concept is a juice bar serving organic plant-based drinks and smoothies, with varieties including Greens & Ginger; Matcha & Kale; Espresso & Dates; Acai & Berries! Daylesford's goal is to be 100% recyclable, reusable or compostable which we totally agree with. Another great quality of this Daylesford shop is that no edible food is wasted; food surplus is sent to The Felix Project, who redistribute it to those in need around the capital.
Cloud Twelve
Cloud Twelve is the one-of-a-kind wellness and lifestyle members club that has just opened in Notting Hill. This is the ideal place to bring the whole family as there is something for everybody to enjoy! The ethos behind Cloud Twelve brings friends and families together to relax, have fun, share ideas, learn new skills and enjoy some precious 'me time' to unwind, detoxify and rejuvenate the mind and body. The unique space includes an indulgent spa, a luxury hair salon, a healthy brasserie, a holistic wellness clinic and a family space where your little one can enjoy a fantastic play zone! Cloud Twelve offers a unique service to families where parents can access support relating to natural medicine and nutrition, infant development and family wellness. These consultant appointments can be really beneficial to help with lactation and weaning or any other issues you might be having. Members and non-members can indulge guilt-free with Cloud Twelve's fresh, organic, plant-based menu, on offer in their beautifully designed brasserie. Whether you're grabbing something to go, socialising over a long lunch or simply indulging in a slice of cake with a tea, the brasserie has something for all occasions on the menu. Both Cloud Twelve's spa and salon are the perfect way to invest some time in yourself. The spa and salon are committed to using high quality, vegan-friendly products and for specific skin conditions, the spa will accommodate with a bespoke programme to achieve your desired results. The best part about Cloud Twelve is that you can book your children into the crèche whilst you have some well-deserved pampering!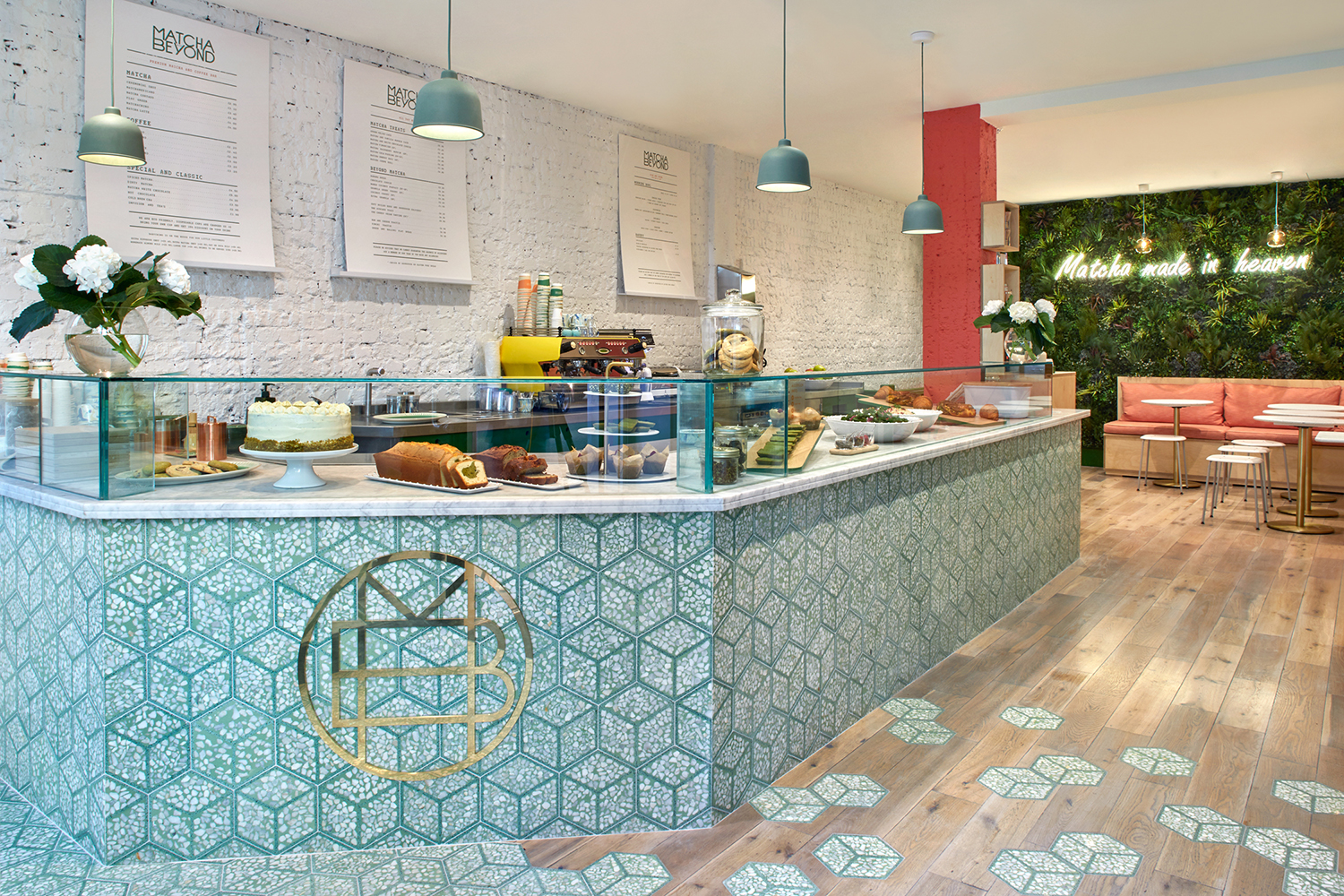 Matcha + Beyond Cafe
A Matcha Haven is opening on the Kings Road this month! Nutritional therapist, Olivia Nottin, swears by the health benefits of matcha and urges her clients to try and reduce their coffee habits with matcha infused hot drinks instead. With that in mind, she is opening Matcha + Beyond with the hope that Londons will swap their ritual morning coffee for a matcha latte. Matcha is renowned for increasing focus and alertness, without the jitters you get from coffee whilst boosting energy levels naturally. Matcha is also great for your metabolism, antioxidant levels and immunity. As well as hot drinks, Matcha + Beyond have curated matcha treats and healthy snacks that taste delicious and look wonderful with hints of bright green! Matcha + Beyond is the perfect pit-stop for shoppers in Chelsea, as well as a relaxed place for those in between meetings and looking to refuel. As Autumn rolls in this cafe is a spot you need to try out to warm up on a chilly day.
Equilibrium's Wellness Wonderland
Popular fitness space, Equilibrium, best known for their phenomenal TRX classes, has launched their new flagship studio in Kings Cross. The new spot goes beyond fitness to cover the five elements of human health. Launching in response to a marked shift in consumer habits, Equilibrium's 'Whole Human' approach will offer clients a fully rounded, immersive and inclusive wellness solution. Equilibrium's fitness and wellness hub cater for the pressures of everyday life by providing two studios dedicated to bespoke personal training and group fitness classes, tailor-made nutrition in the café and smoothie shack and market leading wellness including breath workshops, Chinese medicine and beauty. The new facility will also have a shared workspace, perfect for dealing with admin and getting through your emails! Founders, Jay Brockway and Niko Algieri's approach to fitness focuses on precision movement and meticulous technique to see the client achieve the success that they deserve. By encompassing the whole human (body and mind) their unique training methodology builds bodies with solid foundations, athletic physiques and impenetrable minds. Known for sculpting the bodies of celebs such as Ellie Goulding and Nicole Scherzinger, they merge every demographic under their roof to make total health accessible to everyone. The new Equilibrium location is definitely one to try if you want to put yourself through a kick-ass workout and devote some time to a wellness session of choice, you are bound to leave feeling amazing!
words by Isabelle Shury
---