Keeping up with the beauty world is no easy feat, especially when you have a bump, baby, or both to navigate. In this special edition of Best Beauty Buys, our resident beauty expert and new mum, Frankie, shares her top bump and baby-friendly buys that will help keep you, and your little one, feeling their best.
Burt's Bees 'Nourishing Baby Oil' – £11.49
If I could bottle the scent of a baby and smell it all day, I would – especially if the Burt's Bees 'Nourishing Baby Oil' has anything to do with it. Safe for use on both bubbas and bumps, its antioxidant-rich blend of apricot, grapeseed, and wheatgerm oils loads little ones' skins with vitamins A and E to soften and soothe. A must-have multitasker, you can use it as a nourishing bath oil, a baby-massage moisturiser, or even to treat and calm cradle cap. Top tip? Always buy an extra one – you'll soon be smothering yourself in it too.
Bloom & Blossom 'The Very Hungry Caterpillar Baby Moisturiser' – £5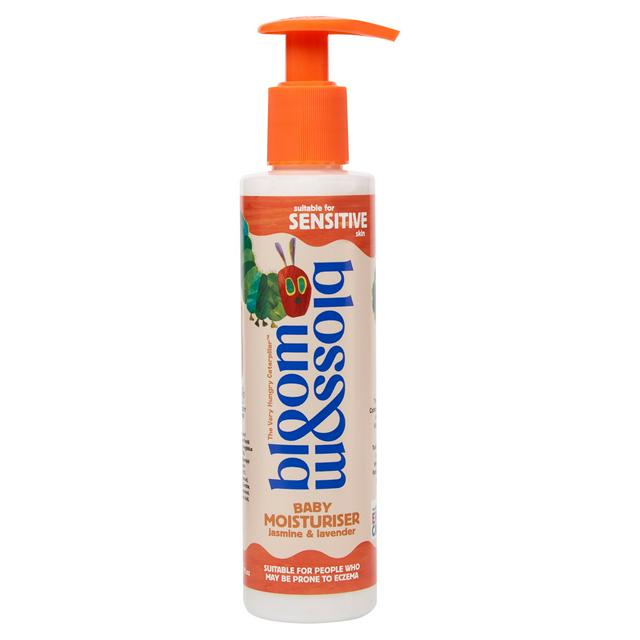 But if it's a baby lotion you're after, Bloom & Blossom's is the best in the business. Dermatologist and pediatrician approved and safe to use on sensitive, newborn skin, its gentle, nourishing formula – made with 97% naturally derived ingredients – helps soothe everything from eczema to dryness. Its soft lavender and jasmine infused scent is perfect to help calm little ones before bed and will keep their skin soft, smooth, and smelling sublime, all day long.
Bloom Remedies 'Easy Sleep Organic Baby Mist' – £16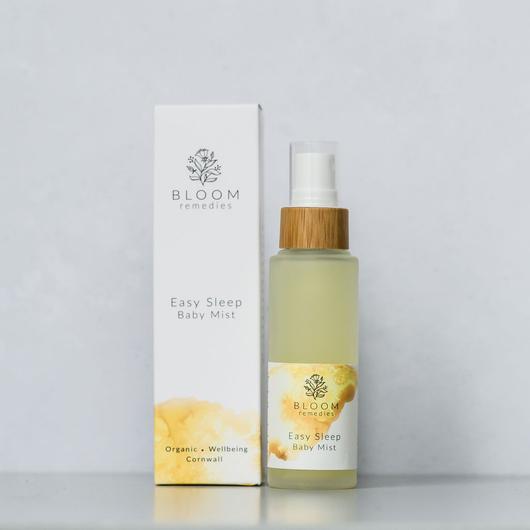 Find me a new mum who isn't obsessed with sleep. Nope? Didn't think so. Sleep (or lack of) will take over your life, so anything that helps you and baby drift off into the land of nod will fast become your new best friend. This gorgeous organic sleep spray is made with all-natural, gentle essential oils and floral waters of orange blossom, Roman chamomile, lavender, and sweet orange to promote calm and soothe the nervous system before bed. Simply spritz over your sheets and your little one's cot and let its calming, soothing scent work its magic.
Weleda 'Calendula Nappy Change Cream' – £7.75
There's nothing better than a baby's bum, but a red, sore, itchy one? Not so fun. This nappy cream has been an absolute godsend and has kept nappy rash and irritation at bay from day one. In fact, I'm so obsessed with it you'll find one in every bag and drawer in the house, and it's the first thing I tell any new mums to stock up on. Part of Weleda's multi award-winning Calendula baby range, inside each sunshine-yellow tube you'll find organic calendula and chamomile extracts, sweet almond and sesame oils, lanolin, and zinc oxide, which work together to form a protective barrier against excess moisture while softening, smoothing, and soothing.
Mama Mio 'Tummy Rub Butter' – £24
Stretch marks, itchy skin, dryness… our bodies go through so much during pregnancy, especially when it comes to the skin on and around our growing tummies. One way to help combat all that? Invest in a belly balm. Crammed full of Mother Nature's finest to help expecting mothers, this nourishing butter is clinically proven to boost skin elasticity and moisture levels with plant-based actives and omega-rich oils, in turn protecting against stretch marks while keeping skin soft and supple. Not to mention the fact your tummy will smell so good, all thanks to a natural blend of bergamot and orange. Because bumps need beautifying too.
Honest Baby 'Purely Sensitive Shampoo + Body Wash' – £5.99
After struggling to find clean, safe beauty products she could use on herself and her little one, Jessica Alba made it her mission to help mummas around the world by creating her own skin-loving line. As she says herself, "I created The Honest Company because you shouldn't have to choose between what works and what's good for you". This hypoallergenic shampoo and body wash shuns harmful chemicals in favour of naturally derived botanical extracts and hydrating oils to gently cleanse and moisturise sans irritation. The best way to boost bath time – honest.
Neal's Yard Remedies 'Organic Baby Balm' – £11
One of my absolute top mother and baby ranges, Neal's Yard's Remedies has everything you need to take care of you, bump, and bubba. If I had to pick just one must-have, it would be their 'Organic Baby Balm'. 100% organic and allergy certified, it's made with linoleic acid-rich sunflower oil, Shea butter, and coconut oil to nourish and soften skin, and is even gentle enough to use on your little one's face. Shout out also goes to their 'Mother's Bath Oil'. Sorry, I can't not – it's just heaven.
Spotlight Oral Care 'Pregnancy Toothpaste' – £9.50
One thing I wish someone had told me is how sensitive your gums get when you're pregnant. I also wish that Spotlight Oral Care's 'Pregnancy Toothpaste' was around when I was rocking a bump. But they advise you to use it for two years post-birth, so whether you're about to pop or you have a toddler on your hands, make this your new tooth-brushing buy. Created by dentists and mums, it's toxin-free, safe for pregnant women, breast-feeding mums, and babies, and contains beneficial ingredients such as folic acid and sodium fluoride to strengthen teeth and support your pregnancy and hormonal changes. It also helps protect teeth against all those late-night croissant cravings… a true smile saviour.
Von Norten 'Mini Norten Kit' – £48
When I heard that Von Norten – creator of the most beautiful, natural home scents and candles – was launching a curated edit of baby products, I knew they'd be nothing less than amazing. And that they are. "This is very personal for me, because Von Norten started when I became a mother. It brought a lot of consciousness and meaning to my life, and the belief that I could start my own brand," founder Cayla Carolina Johansson tells us. "I was very naïve in thinking that products for kids are natural, but most of them aren't, so one day I thought, "I have to do Mini Norten!"". And boy am I glad she did. This mini duo features an organic multipurpose moisturising balm and a 99% natural hand sanitizer which are perfect to keep in your changing bag for on-the-go clean ups.
Head East 'Natural Epsom Bath Salts' – £14.99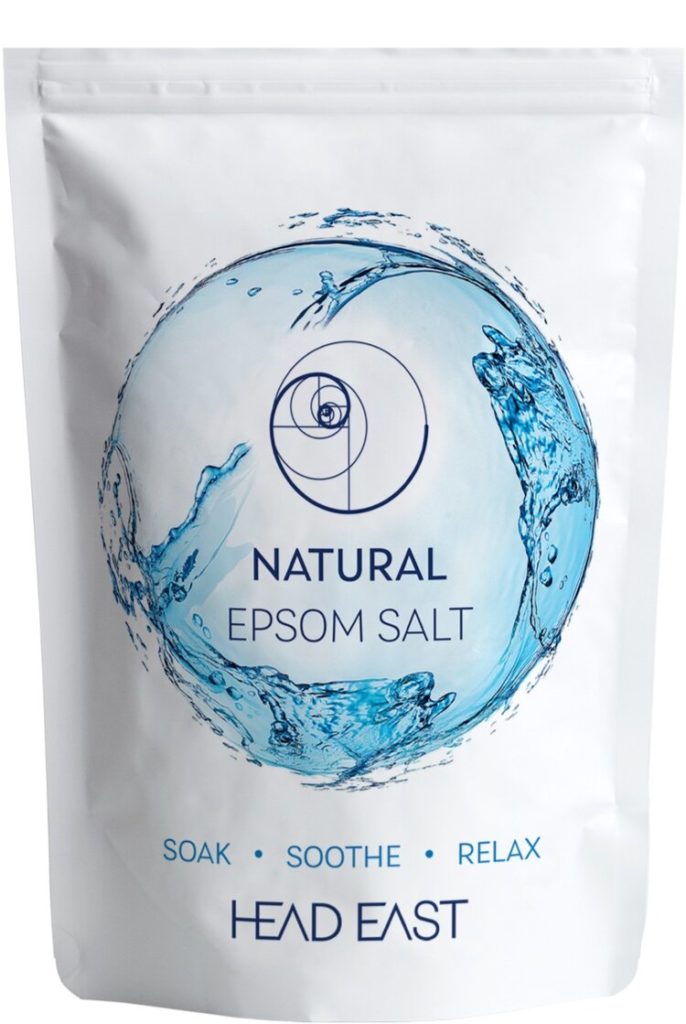 From pregnancy aches and pains to post-birth exhaustion, there's nothing that a good old soak can't fix. Especially if you add Epsom salts to your tub. Thanks to their high magnesium content, these super salts help with everything from alleviating muscle pain and leg cramps to relieving stress, reducing swelling, improving skin texture, and even helping you sleep better – all in just 20 minutes. A must-have for any new or expecting mumma in need of a bit of me-time.
---
READ MORE: Suffering From Hair Fall? The Tips & Products To Know