Welcome to our first-ever Mother & Baby Awards as part of our annual Mini Edit! We've tried and tested some fantastic brands all geared towards making life as a parent a little easier so, without further do, here are this year's winners!
Best Breast Pump
Elvie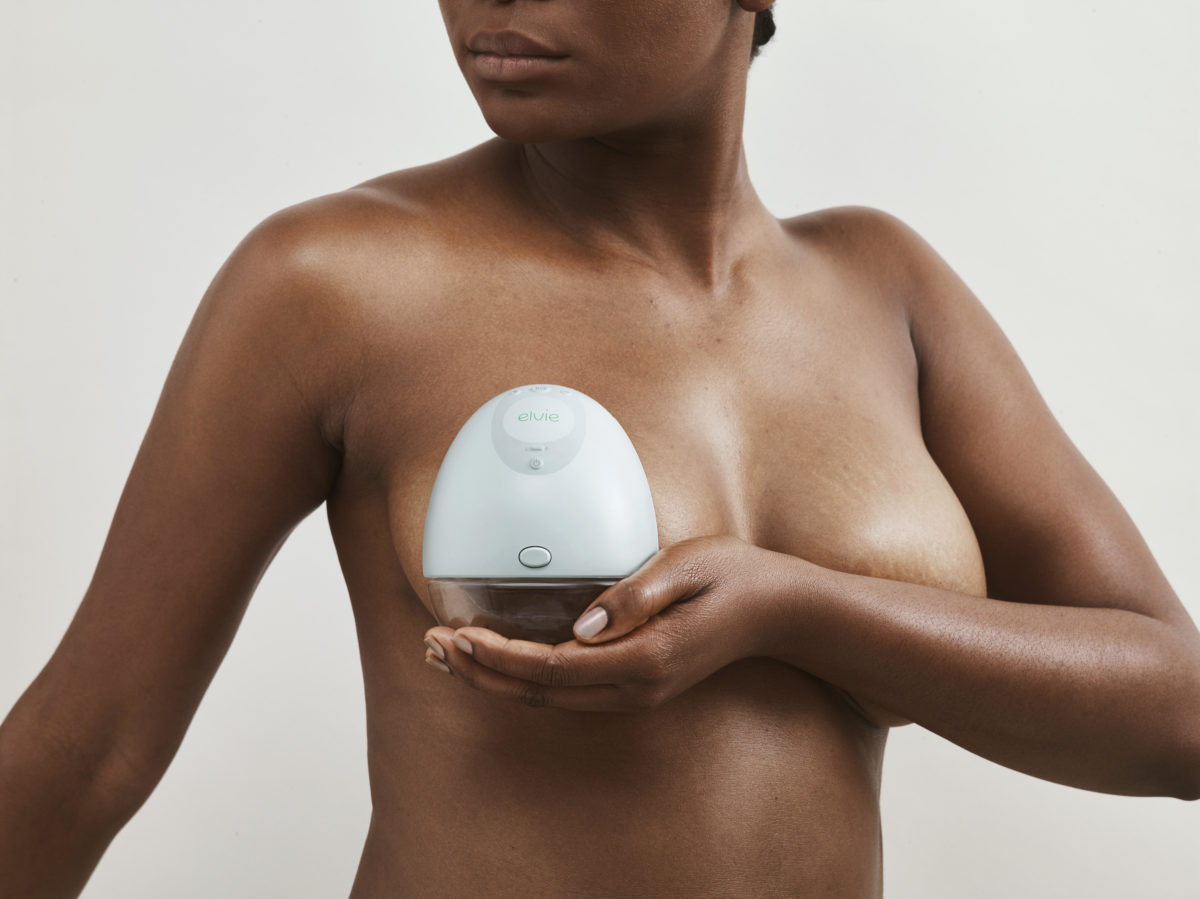 The world's first silent wearable breast pump that fits in your bra, and your life with no tubes, no wires and no noise. Elvie Pump makes it possible to pump on your own terms – ditch the hours spent tethered to a wall or cleaning tubes. With the Elvie Pump, you can lead the conference call, play with your kids, cook a delicious meal or simply enjoy some peace and quiet… all while you pump.
Editors Notes
This pump is absolutely incredible and something no mummy should be without. It quickly increased my milk supply all while being incredibly easy and discreet to use allowing me to get on with my day, I can pump during lunch, while I work and even in the car. I couldn't love this pump more.
Best Baby Oil
Little Aurelia Sleep Time Bath and Massage Oil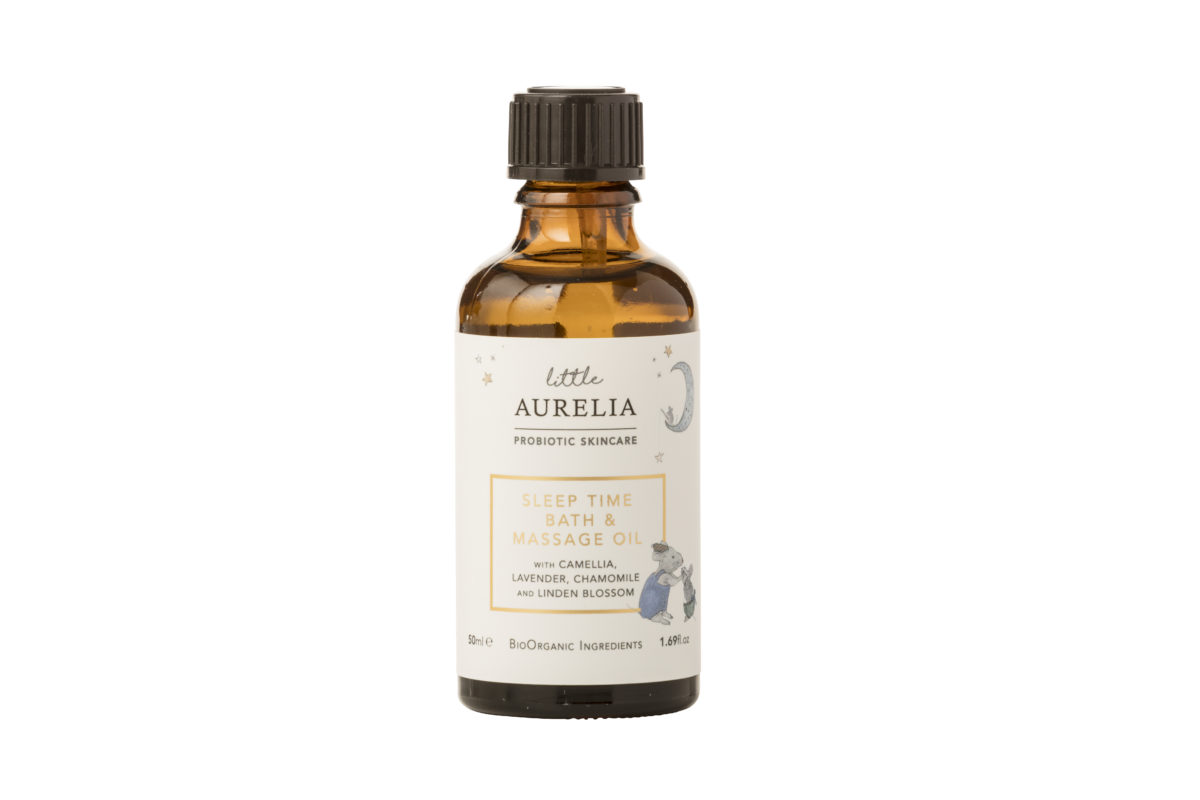 Made in England using the purest, BioOrganic, ethically sourced, cruelty-free ingredients, Aurelia's baby massage and bath oil is the perfect accompaniment to little one's evening bath routine. A sleep-enhancing blend of Lavender, Chamomile and Linden blossom help to soothe baby's skin and get them ready for bedtime.
Editors Notes
I love this oil and I swear that it really helps not just get my boys ready for bed but also keep them sleeping through the night as well. This baby massage and bath oil is now the first gift I buy for any new mummy friends! Plus, the packaging is just the sweetest.
Best Baby Lotion
Kiehl's Nurturing Baby Cream for Face & Body
Shea butter and Apricot Kernel combine to create this 24-hour hydrating formula gentle enough for baby's skin (it's Pediatrician and dermatologist-tested). Suitable for daily use this cream can be gently massaged onto baby's body or face until fully absorbed.
Editors Notes
This nurturing baby cream is so lovely to massage onto the kids dry areas after a bath and has noticeably helped with any sore bits. I also always make sure to apply some to my hands too which can get so dry with the constant hand-washing plus it smells heavenly!
Best For Stretch Marks
DERMATOLOGY M – Ultra Rich Vitamin E 10% Intensive Face & Body Cream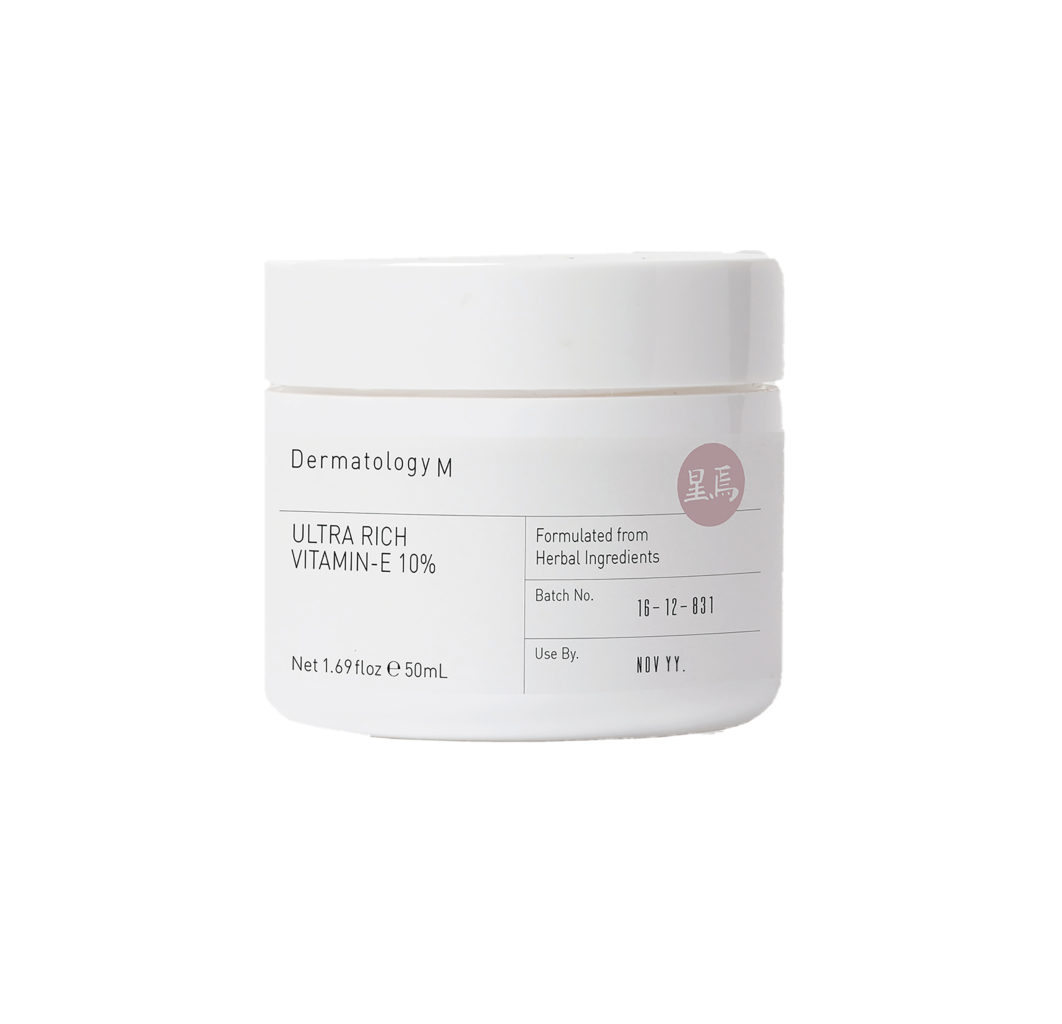 Richly moisturising and soothing, this versatile targeted cream is gentle and fragrance-free, making it ideal for use even on sensitive and baby skin. Naturally potent in antioxidants and essential fatty acids, this simple yet expertly blended targeted cream is packed with powerfully protective Vitamin E, soothing Allantoin, ProVitamin B5 and Aloe Vera, plus organic Hemp Seed Oil which helps boost skin elasticity, strengthen and protect skin from moisture loss to prevent the formation of stretch marks.
Editors Notes
I love how luxurious and soothing this cream felt on my stomach during pregnancy, so much so that I used it daily. Having really sensitive skin, which
was only heightened during pregnancy, this fragrance-free cream was just perfect.
Best Baby Balm
Kokoso Baby Coconut Oil
Started by a new mum looking for a natural solution for her little one's sensitive skin, Kokoso is based on the wonderful benefits that raw coconut oil offers. Raw virgin coconut oil contains a unique combination of medium-chain fatty acids called lauric acid – a magical healing agent also found in breast milk – as well as caprylic acid and capric acid making it perfect for nourishing and soothing babies skin.
Editors Notes
Made with pure coconut oil and nothing else, this makes the most wonderful baby balm. I used it to soothe sore bottoms with my two little ones as well as a rub on dry spots. Top tip; apply a bit of the coconut balm to a cotton wool pad and it helps clean baby's dirty bottom really gently and efficiently!
Best Baby Wipes
The Cheeky Panda Biodegradable Baby Wipes
These bamboo infused baby wipes offer parents a better alternative to the traditional wipes for their babies as they are 100% biodegradable and even the packaging is made of recyclable materials. The wipes themselves are super soft and kind to baby's skin with the only ingredients being water (99%), aloe vera and fruit extract.
Editors Notes
I love their Eco-Friendly Bamboo Wipes which are kind & gentle to babies skin. The Baby Wipes are 100% Biodegradable & Compostable using natural formula so great for the environment as well.
Best Baby Tech
Bluebell Smart Baby Monitor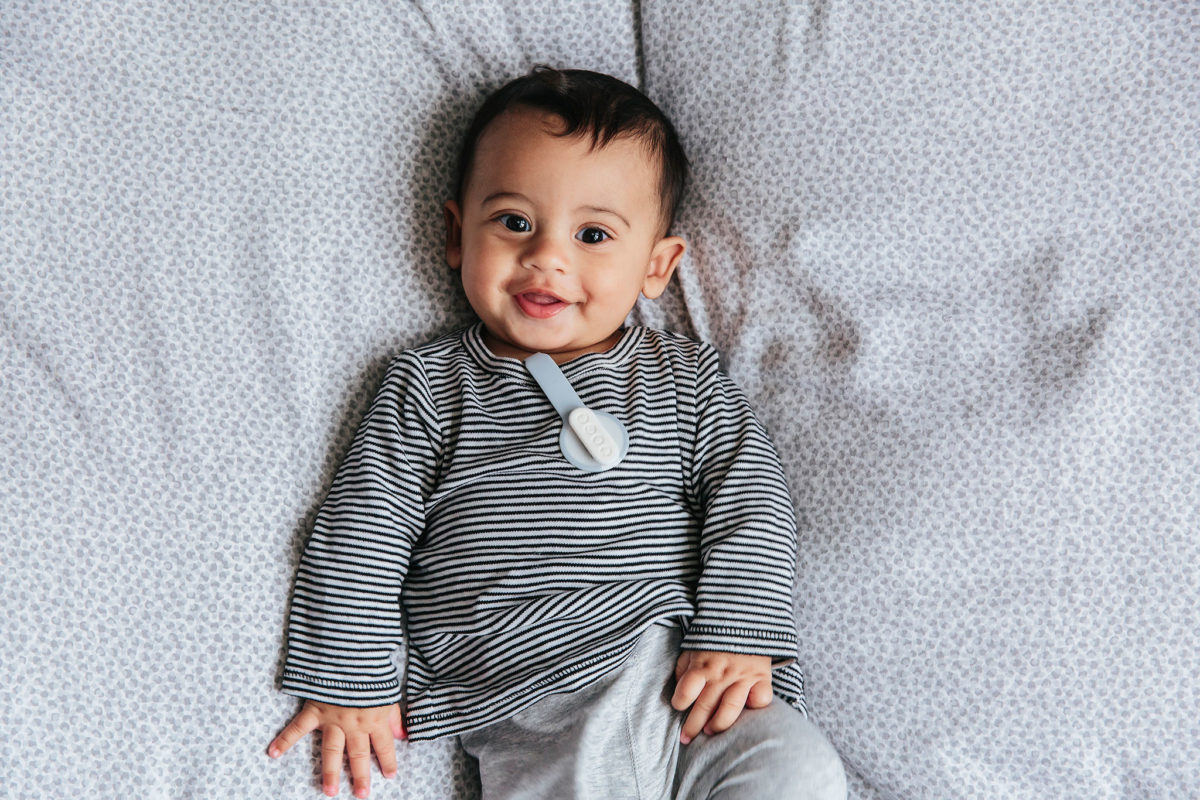 Finding your feet as a new parent isn't easy, especially cracking that all-important routine. The Bluebell Smart monitoring system takes away the guesswork by monitoring your baby's breathing, sleeping, temperature and position 24 hours a day. Designed by fathers who are doctors, it's the only wearable made for both baby and you. A personalised planner and real-time prompts will help you settle into your sleep and feeding routine, so you can parent confidently with peace of mind.
Editors Notes
I love this monitor, as a first-time and nervous mum, it means that I don't have to constantly watch the monitor. Just knowing that I'll feel the watch vibrate if anything's up with my little one has helped me get to sleep a bit better and get on with my day without having to worry.
Best Prenatal Vitamins
Proceive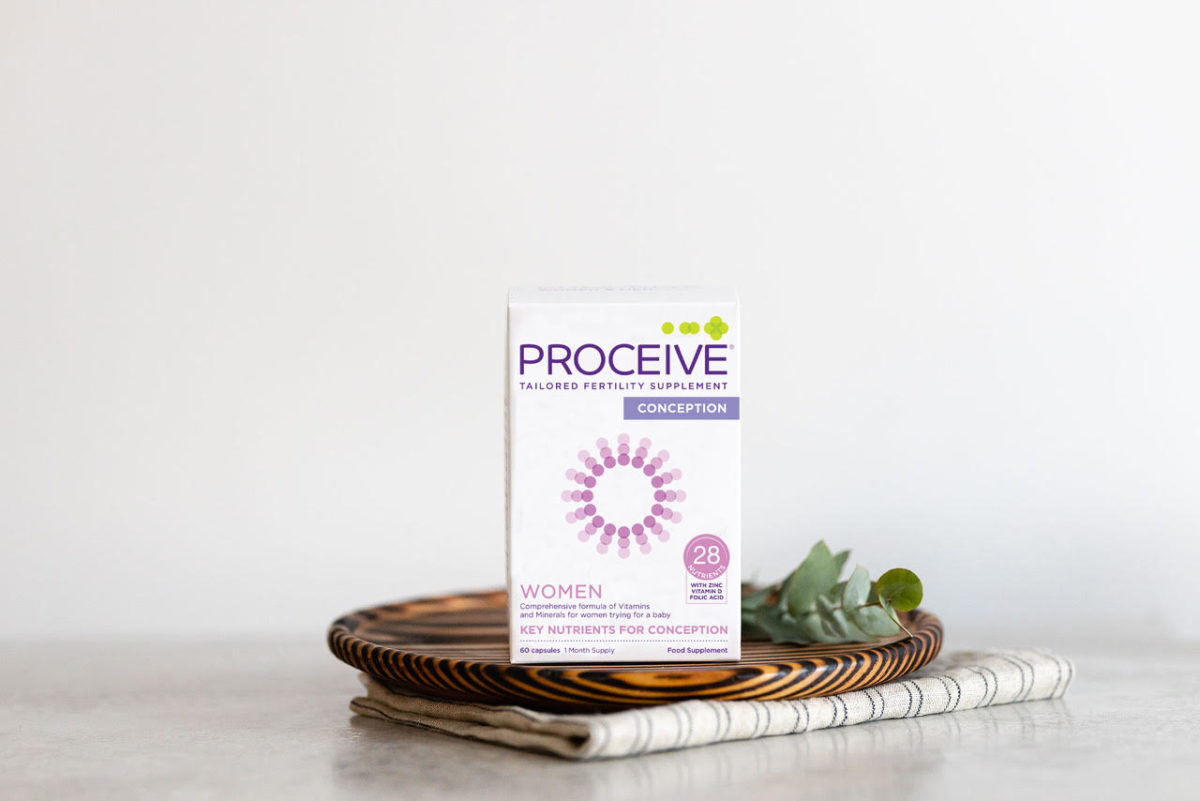 Nutritional support for men and women before conception and for women for pregnancy, Proceive's supplements set out to create the world's best prenatal vitamins by making sure that they had the very best combination, at the correct strengths in highly absorbable tablets. After years of research and scientific studies, they have done just that. Their products are designed to support the body from the growing demands of a modern lifestyle such as stress, lack of sleep, poor diet, having children later in life.
Editors Notes
I love that you won't find any fillers, binders or preservatives in the Proceive range. All the ingredients used in their supplements adhere to the highest quality standards and are fully traceable.
Best Natural Baby Brand
Little B by Bramley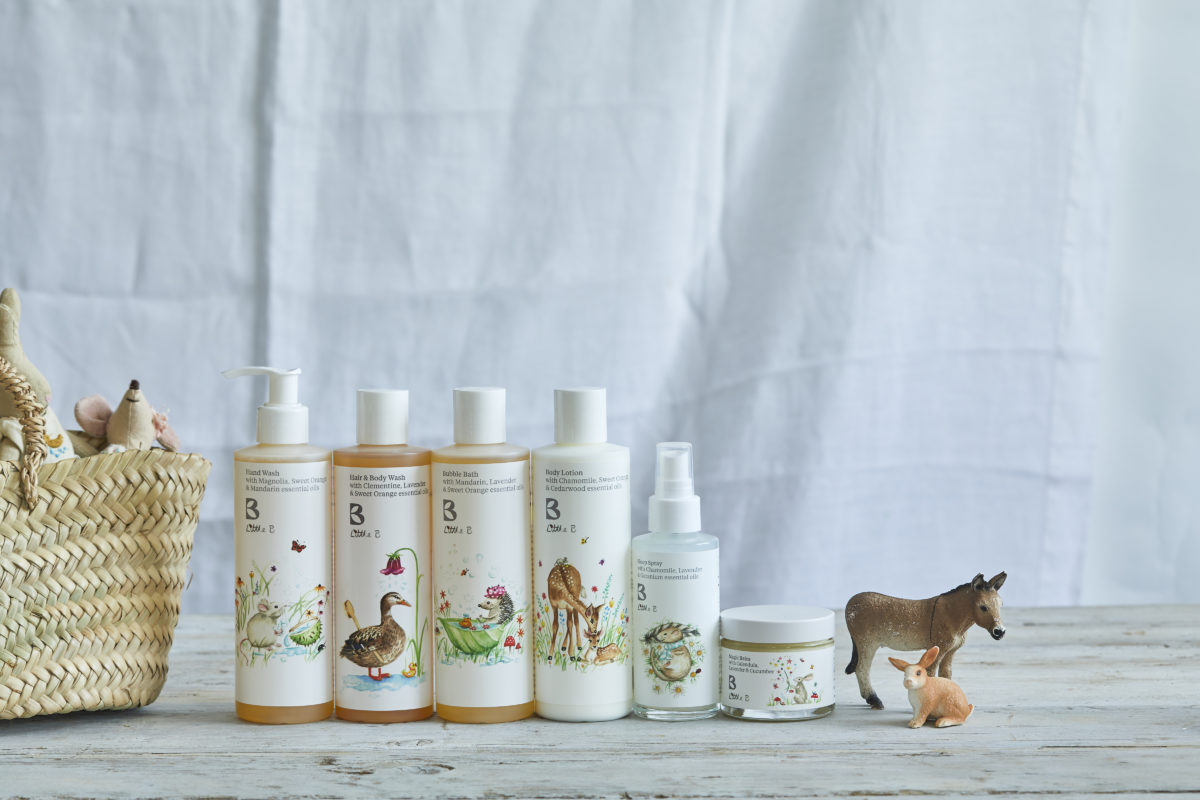 Little B has been created with gentle and calming essential oils to nurture the soft and delicate skin of little ones. Experts in sustainability and continuously thinking about the future of the planet for our children, Little B ensures that all ingredients have been responsibly sourced, packaging is 100% recyclable and the customer's needs are always at the forefront; namely being amongst the pioneers of the refill shopping experience within children's bath & body care.
Little B knows how important it is that the products used on young skin derive from natural ingredients that don't harm their skin. Little B maintains a strict ingredient promise, is cruelty-free, vegan friendly and never compromises on quality. Perfectly formulated for children aged 6 months and above, the Little B range – along with the playful Little B friends found on each of the bottles – will calm & soothe your child and their skin.
Editors Notes
A wonderful natural brand with a focus on sustainability and natural ingredients. I love using their products on my little ones knowing that it is perfect for their delicate skin. Plus the beautifully illustrated bottles look lovely in my kids' bathroom!
Best Baby Feeding Essential
Elvie Catch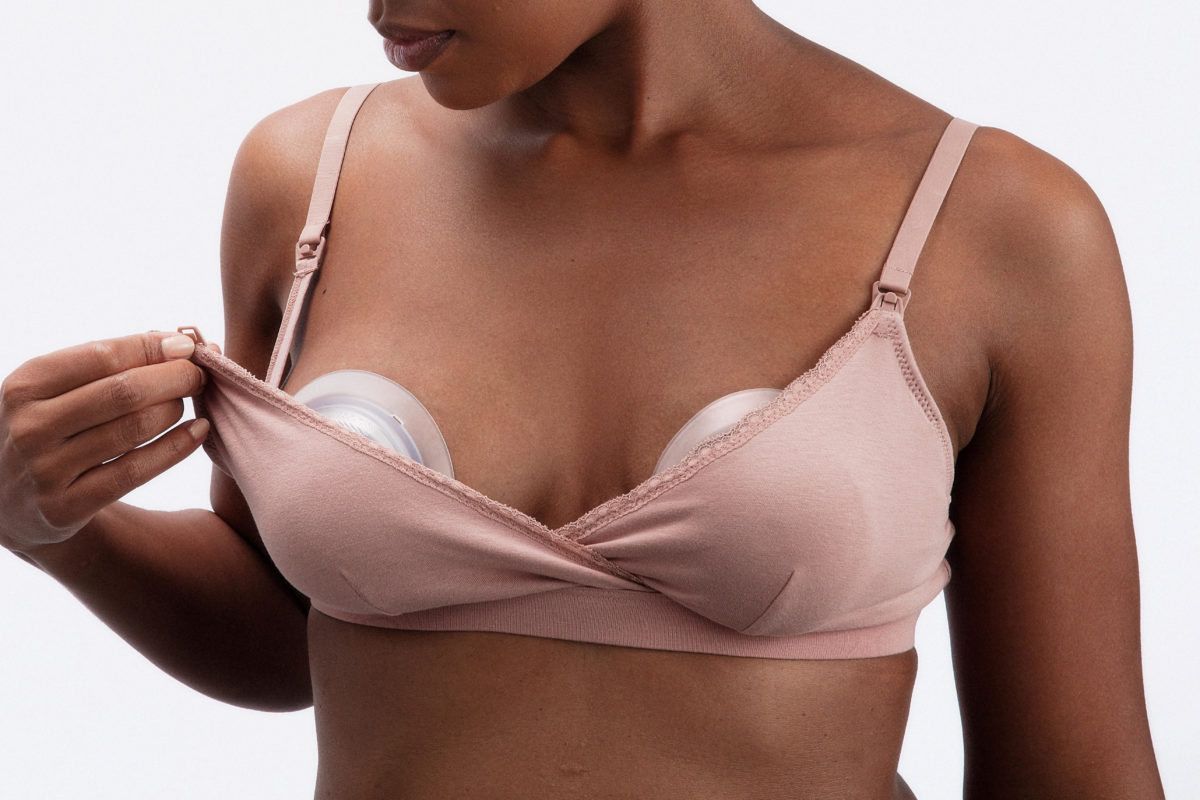 Two breast milk collection cups with slip-proof security so you can stay leak-free and save your milk for your little one. Because every mother should be able to leave the house without worrying about leaks, Elvie Catch includes two slip-proof breast milk collection cups designed for total comfort and confidence – even if you experience heavy leakage and no more wasted milk in your breast pads.
Editors Notes
This is an amazing product so you don't have to worry about those leaks while you are out and about but also none of your milk goes wasted as it catches every drop.
Best Pregnancy Must-Have
Burt's Bees Mama Bee Duo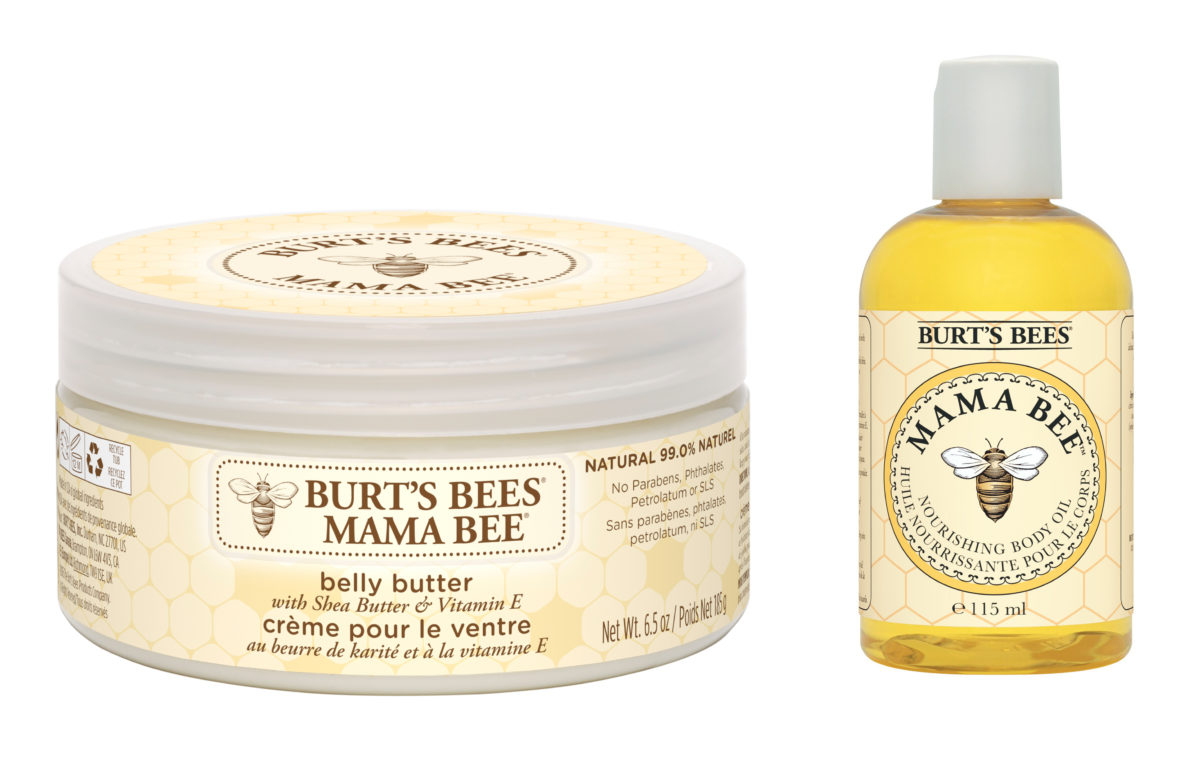 Keep your skin supple and soft throughout your pregnancy with the lightweight Body Oil and soothe your skin through the nine-month stretch, with the rich Belly Butter, keeping your growing tum soft, smooth and comfortable before and after your new arrival.
Editor Notes:
This duo was heavenly during my pregnancy and I loved using both the rich belly butter to keep my stomach moisturised, preventing stretch marks as well as the luxurious body oil, which I often used in the bath helping me relax and unwind at the end of (yet another) exhausting day!
Best Nipple Cream
Lyonsleaf – Calendula and Marshmallow Balm
Safely soothes, softens, repairs and improves skin's elasticity from top to toe. A non-fragranced balm made with pure plant oils, organic beeswax, homegrown herbs and nothing else and improves sore nipples when nursing with no need to wash off before feeding the baby.
Editors Notes
Lyonsleaf's Calendula and Marshmallow Balm is quite magical, my nipples
felt cracked sensitive quite painful after breastfeeding and pumping and I felt the healing effects immediately after using it.
Best Baby Bath/Shower Product
Chantecaille Bébé Flower Petal Hair & Body Wash
Chantecaille Bébé was created because the founder of Chantecaille, Olivia, was looking for safe, high-quality baby products and couldn't find them, so decided to create them herself. Using only the most gentle, effective ingredients, every Chantecaille Bébé product is allergy and dermatologically tested, gluten, soy, and wheat-free, PETA certified cruelty-free, and made without any fragrances, chemical additives, phthalates, SLS, or dyes. Ideal for baby's sensitive skin.
Editors Notes
This body wash is super gentle and full of calming flower waters. I love how gentle this product is but that it still creates lots of lovely bubbles, which the kids love. And the illustrations on the bottles are so sweet and look so pretty in the kids' bathroom.
Best Brand For Nappies
The Cheeky Panda
Eco-Friendly Bamboo Baby Nappies are made from natural Bamboo and feature a 100% bamboo lining. Free from nasty chemicals, these nappies are even said to reduce nappy rash and because bamboo is highly absorbent they are breathable and temperature regulating too!
Editors Notes
I love these natural nappies which are chemical free and super absorbent. Bamboo is breathable and helps with regulating your little one's temperature which is perfect for a newborn.
Best Pregnancy-Safe Skincare Brand
Mama Mio
Mama Mio's range of highly effective, feel-good formulations are dermatologically tested and have been put through rigorous testing certifying them as safe to use during pregnancy. Their Omega Skin Stretch Complex nourishes skin, delivering clinically proven results pregnant mamas can see and feel.
Editors Notes
I particularly loved the Tummy Rub Oil, which was really easy to use and felt like a nice morning and evening ritual as well as gave me the confidence that my skin was staying nourished and moisturized.
Best Vitamin D
Better You
BetterYou D3000 Vitamin D Oral Spray is an optimum strength vitamin D supplement, specially formulated to deliver vitamin D through the soft tissue of the mouth for optimal absorption – an essential vitamin for all pregnant and breastfeeding women.
Editors Notes
I love how easy it is to take instead of pills, which I had to take lots of during pregnancy for a variety of reasons, plus it tastes delicious.
Best Omega 3
Bare Biology – Mums & Bumps Omega-3 Fish Oil Capsules For Pregnancy
Bare Biology offers pure and safe omega-3 fish oil for pregnancy. Just one small capsule a day has 560mg DHA, critical for baby's development and mum's health. From trying to conceive right through to breastfeeding, omega-3 fatty acids are essential for the proper growth and development of babies' eyes and brains. All of their capsules are made from sustainably sourced fish gelatin.
Editors Notes
I really enjoyed taking these capsules during pregnancy. Absolutely no funny taste and I felt very confident about their quality because the company operates to such a high standard.
Best Skin Healing Cream
DERMATOLOGY M – Zi Cao Shui Gao Nourishing Cream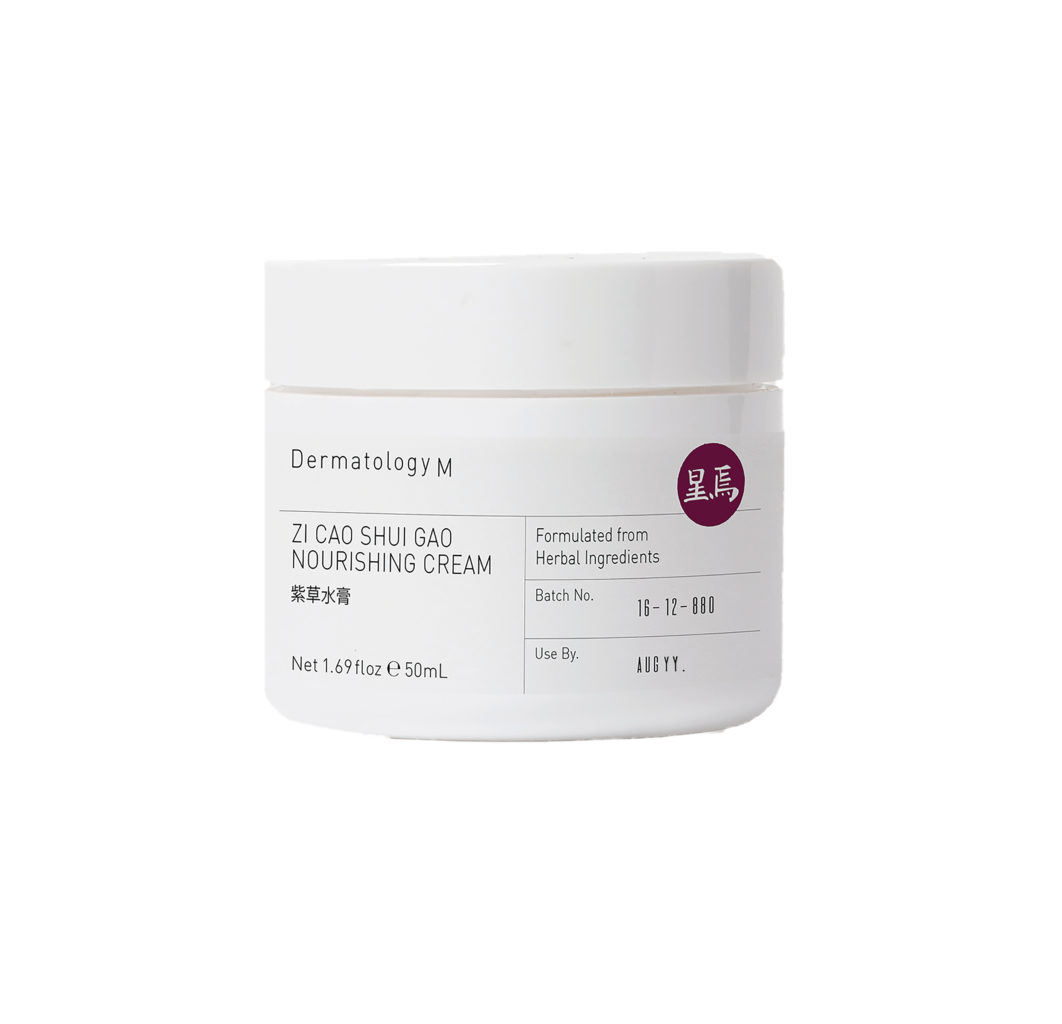 Deeply softening and soothing, this versatile nourishing cream for the face and body with its iconic pink hue is Dermatology M's bestselling emollient and we can see why. Calming and conditioning across a wide range of skin concerns, it eases dryness and discomfort to restore revitalised, supple skin. Blending antioxidants, anti-inflammatories, vitamins and essential fatty acids, this specialised cream combines Aloe Vera, Chamomile and Bisabolol with richly conditioning organic Evening Primrose and Safflower Oils. Skin cell renewal is boosted, discomfort diminished and smoother, even-toned skin restored.
Editors Notes
I absolutely love this cream and it is now a firm favourite in my bathroom cabinet for any skin concerns. During pregnancy, my skin often felt very sensitive and itchy to anything from cashmere jumpers to just the constant stretching and this cream always soothed and calmed and instantly made me feel better. It has also helped soothe my psoriasis flare-ups and dry cracked hands from constant hand washing and hand sanitisers.
Best Skincare for Kids and Tweens
Spots + Stripes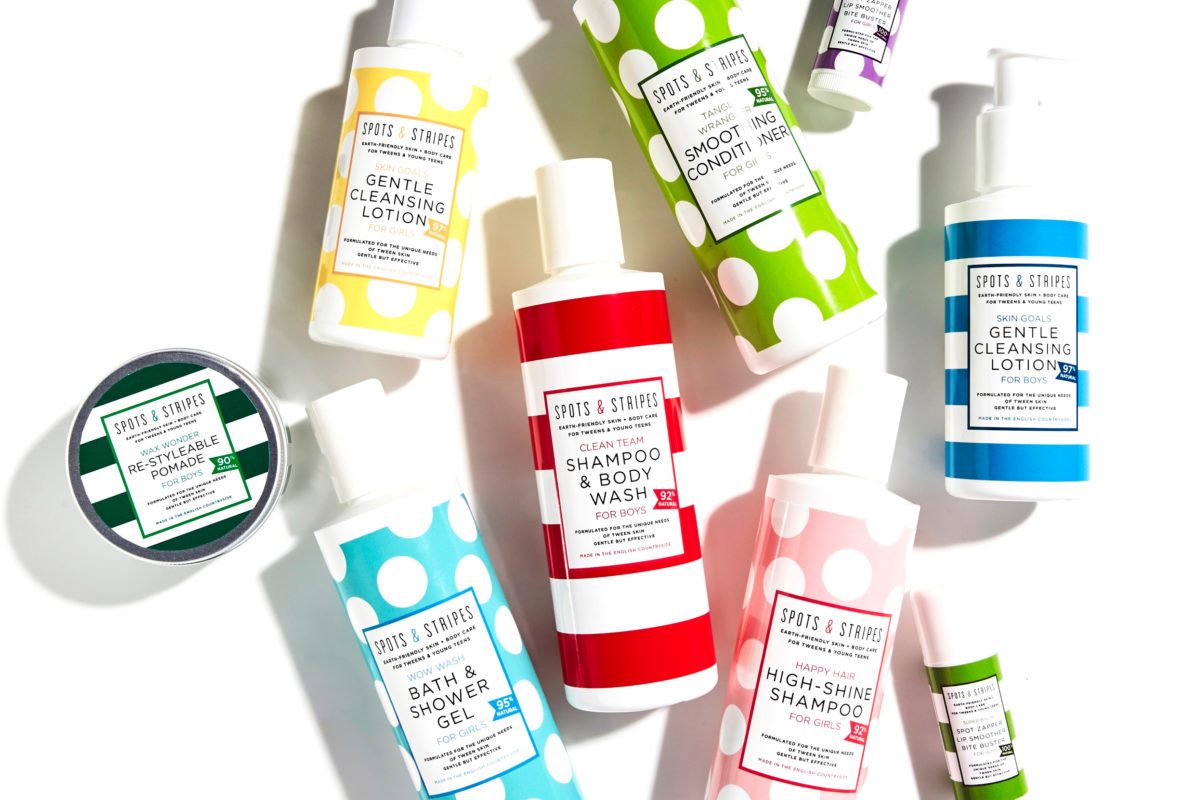 This brand is genius – I wish it had been around when I was younger but I am delighted it's here now for our kids! Spots + Stripes fills a really important gap – when your kids are outgrowing baby products but aren't quite ready for fully fledged skin products. Their skin is still so delicate and sensitive, yet the baby products just aren't working for them anymore. Spots + Stripes is a brand that addresses the needs of tween/teen skin and hair: shampoos that will deal with greasy roots, washes and natural deodorants for when they get sweaty, a cleansing lotion for delicate, but hormonal, skin and a spot zapper for the odd breakout.
Editors Notes
The Spots + Stripes products really are excellent! I know they are for tweens/teens but I regularly use their deodorant and absolutely love the shampoo and conditioner that smells like holidays! And my six-year-old son loves the face wash, which is great for getting sunscreen off.
Best Baby Shampoo/Conditioner
Little B by Bramley Hair & Body Wash
Created by a mother of three young children, Little B by Bramley maintains a strict ingredient promise, is cruelty free, vegan friendly and never compromises on quality. Formulated especially for babies from birth, their sulphate-free hair and body wash uses a revolutionary biodegradable base to create a wash that gently lathers and is kind to little ones' as well as the environment.
Editors Notes
Every parent knows that kid's hair wash time can be tricky business – but the Little B shampoo (which also doubles up as a body wash) is no tears and no fuss!
Best Pregnancy Body Lotion
Mama Mio Megamama Body Lotion
Formulated to refresh and revitalise dry skin, this light lotion is packed full of omegas to intensely hydrate, revealing smooth, supple and beautifully soft skin from top to toe. Packed with natural, plant-based activates to deliver results you can see and feel.
Editors Notes
I really enjoyed this body lotion, which feels thick but is quickly absorbed so you can get dressed quickly afterwards. It smells minty fresh and leaves your skin hydrated, smooth and well moisturised.
Best Nappy Cream
Lyonsleaf Zinc and Calendula Cream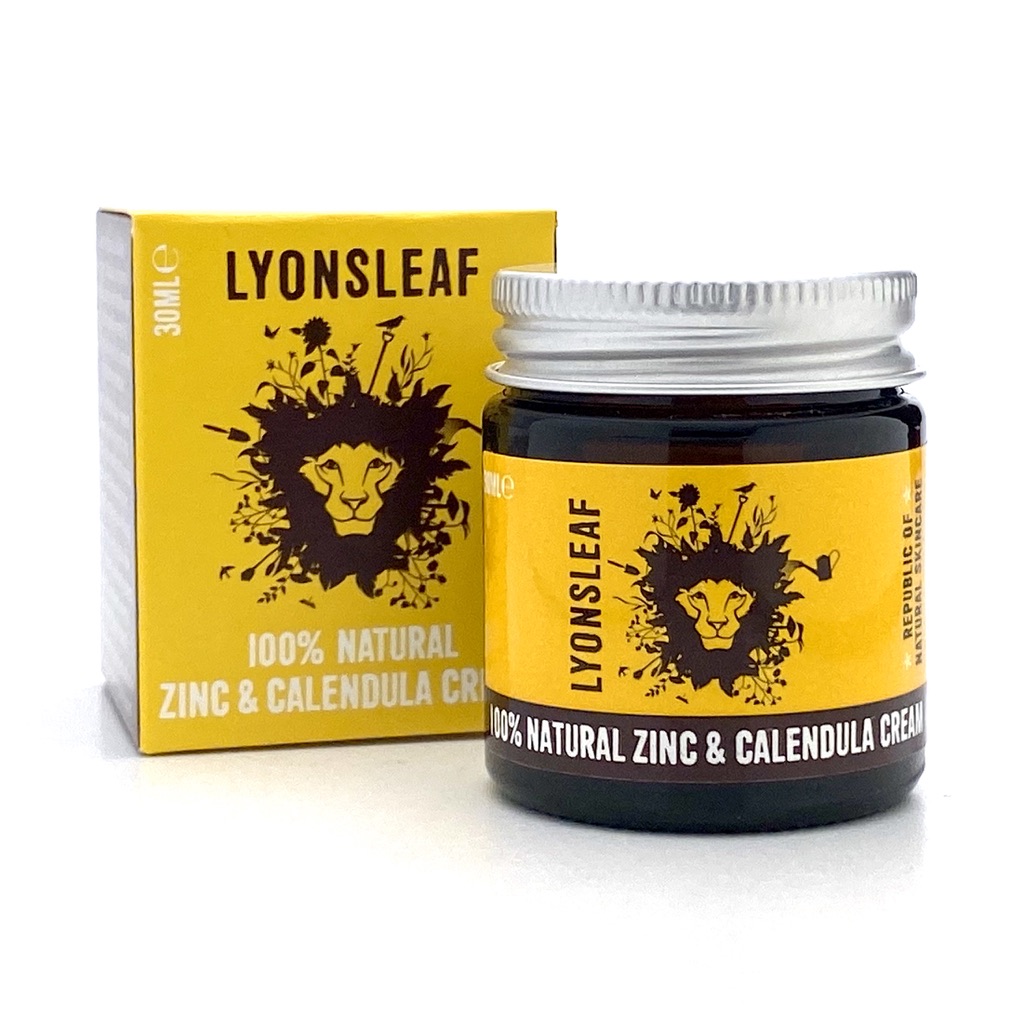 Soothing and calming, Lyonsleaf Zinc and Calendula Cream contains Zinc Oxide which forms a breathable, protective and moisture repellent barrier perfect for your babies bottom. This lovely 100% natural, water-free cream creates a barrier to protect skin from moisture damage and soothes any skin in need of a little TLC, perfect for preventing and healing nappy rash.
Editors Notes
This cream is perfect for baby bottoms and you can trust that this 100% natural cream is soothing for your little one to help both prevent and soothes nappy rash.
Best Mother & Baby Newcomer Product or Brand
The Cheeky Panda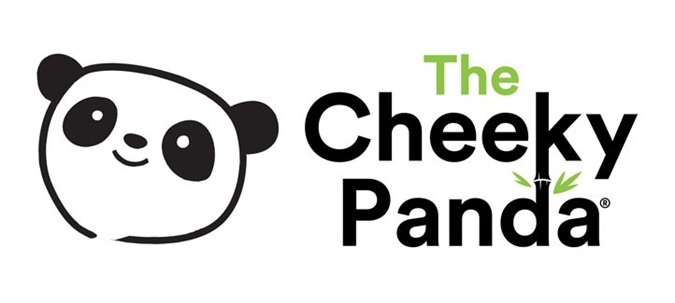 The Cheeky Panda provides sustainable products made from eco-friendly, fast-growing bamboo. They aim to be a one-stop shop for your disposable hygiene needs, providing sustainable alternatives to normal tree and plastic-based products. They also donate part of every pack sold to charities through their Earth, Ocean and People initiative.
Editors Notes
The Cheeky Panda's mission is to bring sustainability to the mass market. Focused on disposable products such as nappies, wipes, and antibacterial wipes the brand is committed to showing customers what's good for the planet is good for us too! We love how innovative and thought-through each of their products are.
Best Supplement Brand for Kids
Sambucol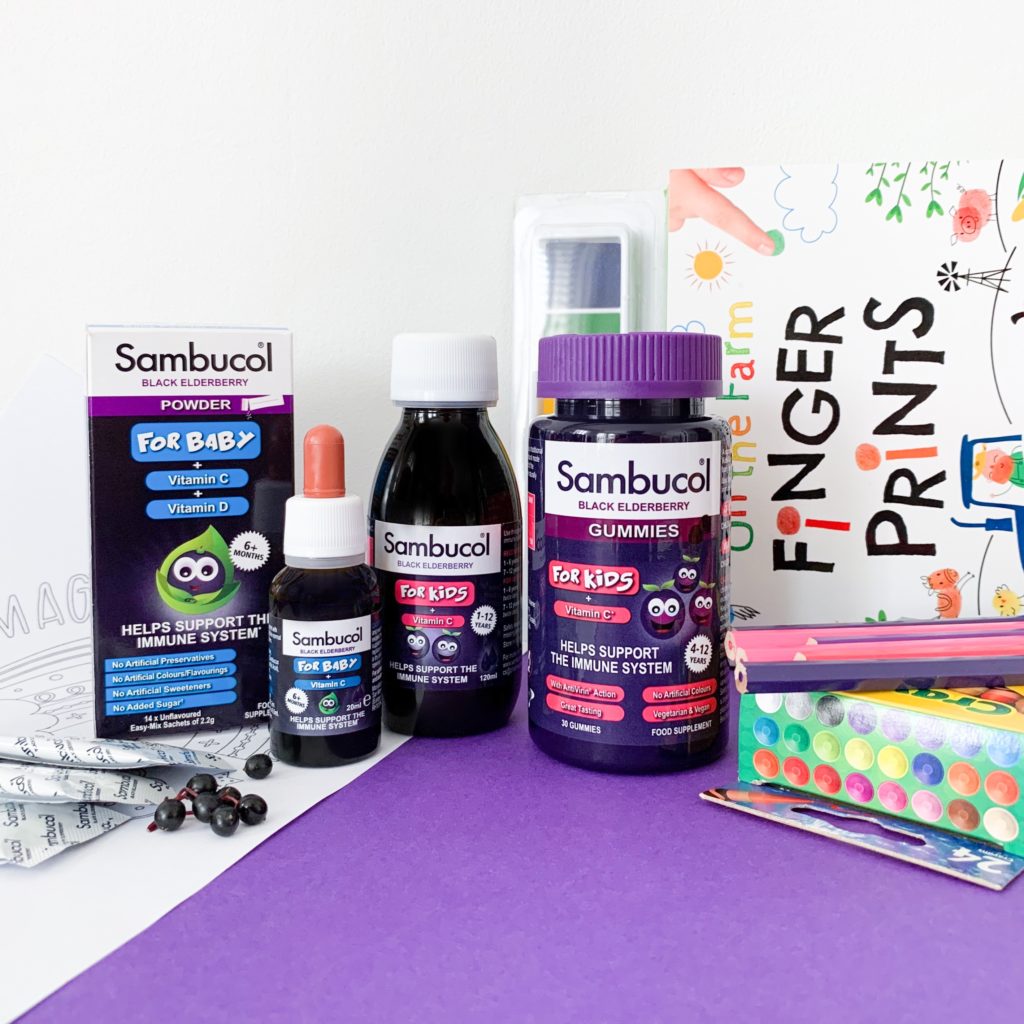 Sambucol is a range of great tasting food supplements (from powders for babies to liquids and chewables for bigger kids) founded on the unique immune boosting qualities of natural Black Elderberries. Black Elderberries contain naturally occurring flavonoids, which are packed with antioxidants.
Editors Notes
We are never without Sambucol in our house – even my husband is a fan! It is really important to me that the kids take supplements that support their immune system – not just through the winter but all year round.