TV and radio presenter and fashion model, Lisa Snowdon always looks the picture of confidence. With a career spent in front of the camera, she understands how looking and, most importantly, feeling good can make a huge difference to your self-esteem and confidence. Joining forces with Seven Seas for their Confidence Curve campaign, we sat down with her to get an insight into her health habits and why we all need a little more self-love.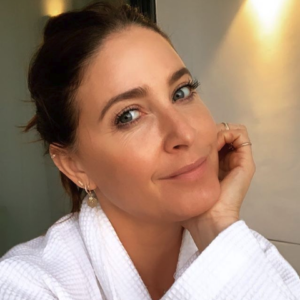 My de-stress tool
"I meditate every morning.  As soon as I wake up I do pranayama breathing for between 6 and 10 minutes to help to set me up for the day. I find it balances my mood, increases my energy and helps me focus for the day ahead. I learnt this practice years ago at the wellness centre of Kamalaya in Thailand. Everyone should try it you feel amazing after. "
My non-negotiable health habit
"I swear by taking regular supplements, my favourite being Seven Seas Perfect7. It has all the essential vitamins and minerals and I really notice the difference in my hair, skin and nails. It also maintains my energy levels so I feel amazing on the inside as well."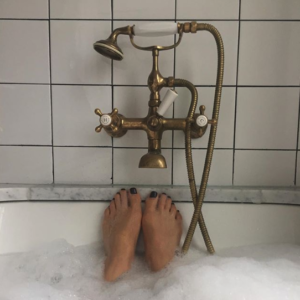 My evening ritual
"George and I usually have dinner together and now its winter and getting dark so early I start winding down at around 8,30pm, I might have a bath with Epsom salts and magnesium flakes, and I love to use Aroma Therapy Associates oils which smell insane and always have candles lit. I stay off my phone for a couple of hours before bed too and read a book so my brain isn't too stimulated, that way the quality of my sleep is so much better."
My guilty pleasure
"Chocolate… and I don't ever feel guilty about it!! There are so many great brands out there, but I adore Ombar, no sugar and no dairy and so many different flavours to choose from…. for me the darker the better, 70% and up, even 100% "
My favourite post-workout meal
"Protein! I love salmon and we have a great fishmongers that do a delicious hot smoked salmon, so I'll make a salad of spinach, asparagus, and avocado, dressed with lemon."
My goals for next year
"To keep up all of the above!! To feel strong mentally and physically. Learn to speak a little more Japanese, to write more and to continue to have the best time!!"
My biggest life lesson
"Over time, I've learned to not sweat the small stuff, as life goes by so fast. You've got to keep the people you love close, see them often. Also when something doesn't feel right in your gut that's because it's not, listen to your body, to that gut instinct and intuition, it won't let you down. This is why I love working with Seven Seas Perfect7 on the Confidence Curve campaign, which is all about acceptance and embracing confidence from the inside out."
Lisa Snowdon has partnered with Seven Seas Perfect7 to support the confidence curve campaign. For both men and women, Perfect7 combines Omega-3 capsules with multivitamin and mineral tablets to support seven key needs including energy, skin, hair and nails. Visit Seven-seas.com to find out more.