Welcome to winter. The season that most people with sensitive skin dread! Winter isn't exactly kind to sensitive skin-ers. Freezing temperatures, cold winds that make you feel like your face is about to fall off and burning hot radiators spell trouble for delicate complexions. That constant change in temperature can exasperate rosacea, central heating can heighten dryness and all those woolly scarfs and snoods you wrap your face in can aggravate acne. There's no denying, keeping your skin balanced in winter is really tricky. You've got everything going against you! 
The key, we've found when dealing with hypersensitivity and skin flare-ups, is simplifying your skincare routine. Strip it back, put away the fancy skincare products and hone in on the basics. One brand we love for this is cult french pharmacy brand, La Roche Posay. These guys are no-nonsense when it comes to skincare and cater specifically to those with sensitive skin. Dermatologically tested for over 30 years their formulas are simple, effective and will help bring your skin back to harmony. Exactly what you need when your skin isn't playing ball. Always at the forefront of dermatological advances, their ranges help combat a whole range of skin issues from acne, redness, sensitivity and eczema to name a few.
From our firm favourites that feature in our everyday skincare routine to fast-acting skin saviours that we keep stashed away for bad skin days, we're sharing our ultimate hero products that calm winter skin and stop flare-ups in their tracks.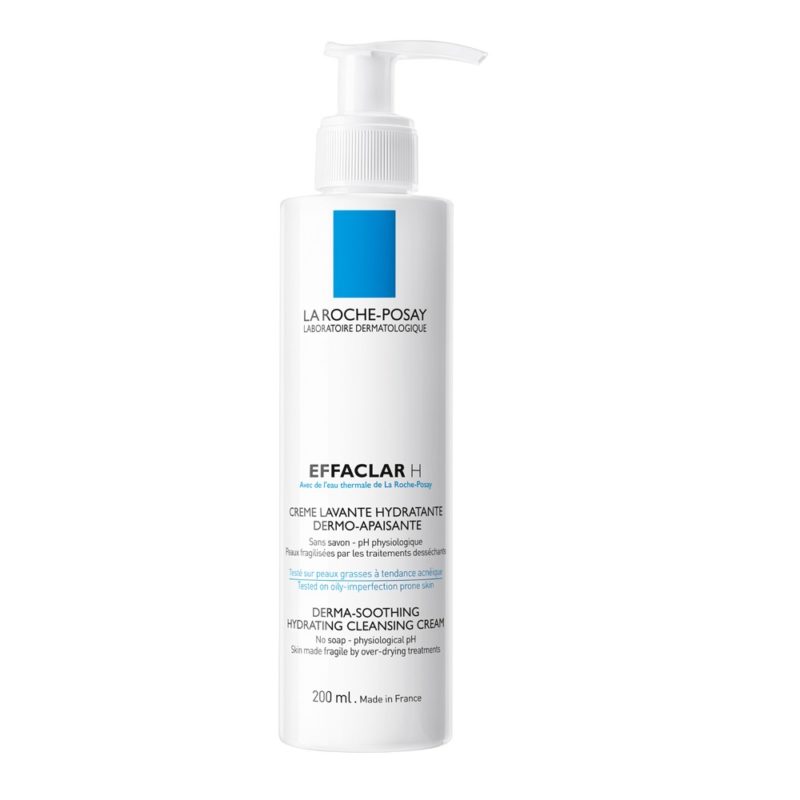 CLEANSE – Effaclar Cleansing Cream
Step one is to master your cleanser. This forms the base of a really good skincare regime and it's important to get it right. La Roche Posay's Effaclar range is ideal for sensitive and acne-prone skin and this hydrating cleanser is a perfect choice for removing makeup and impurities effectively without stripping the skin of its natural oils. The milky, creamy consistency is incredibly soothing and will prep your skin for the next stages of your skincare regime without leaving any residue. 
MOISTURISE – Toleriane Sensitive Riche
Now you have the perfect clean base, it's time to inject some moisture to your skin. Finding a good moisturiser is key for maintaining skin balance whilst protecting it from the elements. For winter, we tend to switch to something slightly more heavy-duty and nourishing like La Roche Posay's Toleriane Sensitive Riche cream. Their Toleriane range is perfect for hypersensitivity or allergy-prone skin and this comforting cream will provide a protecting layer that works well under makeup, or just on its own.
SPF – Anthelios Ultra Comfort Cream SPF 30
SPF in winter is a thing! Particularly if you've got sensitive skin. It's so important to continue protecting your skin against UVA and UVB rays as you transition from summer to autumn and we tend to move on to a slightly lower (but still very protective) SPF 30 and put our 50 away until spring. There's something to suit everyone in La Roche Posay's Anthelios range; there's tinted SPFs for a little wash of colour and there are mattifying SPFs for slightly oilier skin. We love the Ultra Comfort Cream SPF 30 as it ticks all the boxes being nourishing and protective at the same time.
Our skincare weapons for fast-acting fixes…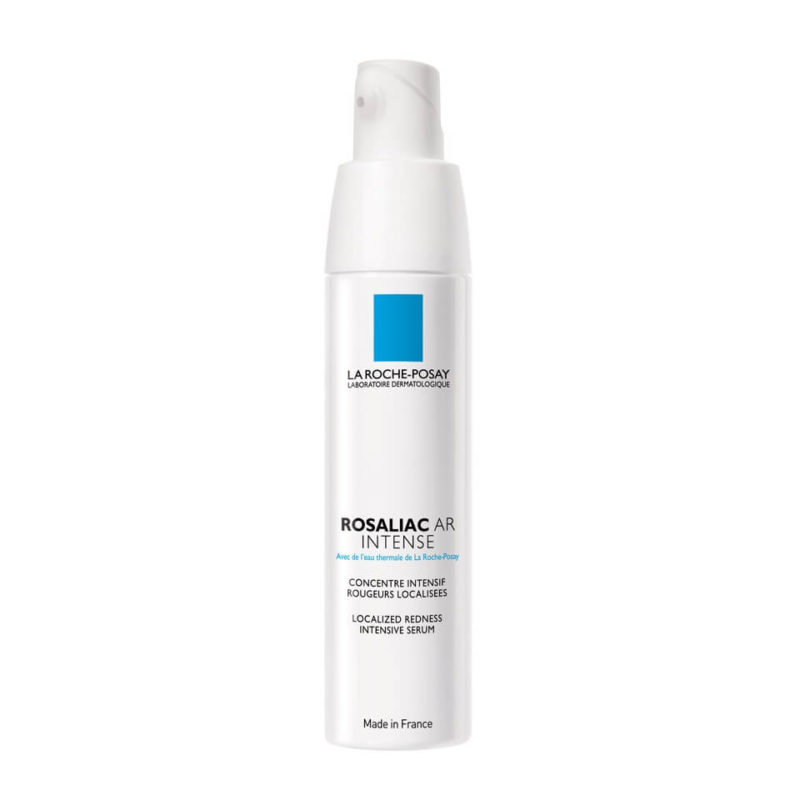 Rosaliac UV Riche Anti-Redness Moisturiser
This is a must-have for redness or rosacea-prone skin! That constant change in temperature can wreak havoc and cause a whole lot of issues for sensitive skin and La Roche Posay's Rosaliac UV Riche Anti-Redness Moisturiser is a handy tool to have on standby when flushing or red flare-ups need calming down. Fragrance-free and non-comedogenic (two no no's for sensitive redness-prone skin) this will come to the rescue and instantly reduce discomfort.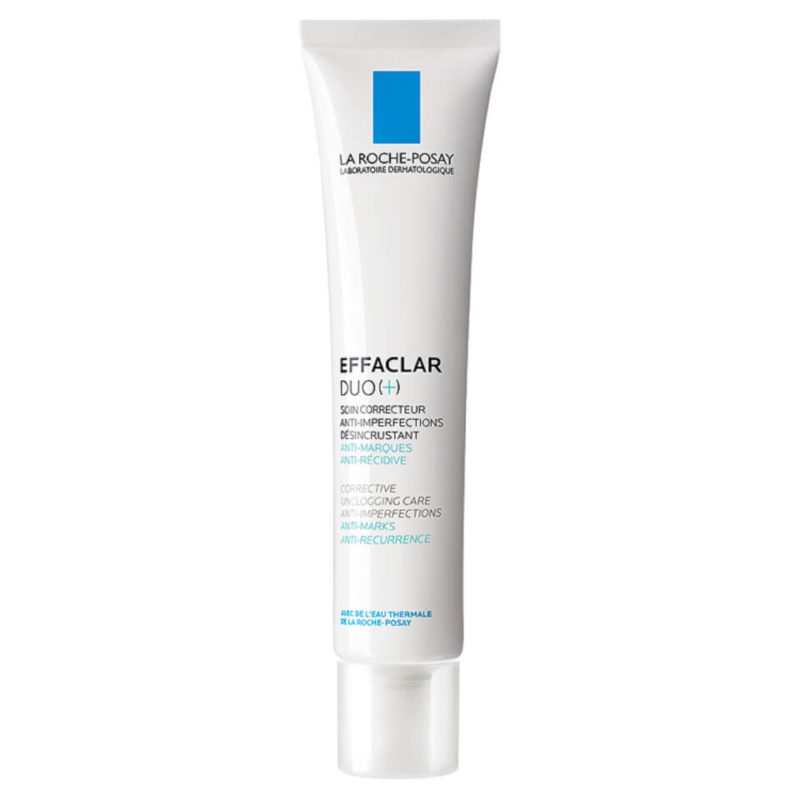 Effaclar Duo +
Anything from La Roche Posay's famous Effaclar range is going to be amazing but we always fall back to the Effaclar Duo + for when a bout of acne rears its head. Hailed a hero product by many (a quick google will show rave reviews across the board) this anti-blemish moisturiser promises clearer, more hydrated skin in just 4 weeks. Not only does it help to control pesky blemishes but it also controls shine and helps to reduce marks and imperfections on your skin. 
There you have it, a great example of a simple, yet effective skincare routine that anyone can use to combat sensitive, troublesome skin, particularly in winter! 
From the 25th November – 1st December, you can get ⅓ off all products as part of La Roche Posay's incredible Black Friday deal! Discount will be automatically applied at the checkout. The perfect excuse to invest in your perfect sensitive skin tool kit!