Keeping up with the beauty world is no easy feat, but thanks to our Best Beauty Buys roundup, you can keep your finger on the pulse of what's hot in the world of skincare, makeup, body care and beyond. For January's Best Beauty Buys, expect top-notch skin and scalp scrubs, glow-getting skincare, and indulgent mood-lifters to brighten up your day, as tried and tested by our resident beauty expert, Frankie.
Neom 'Great Day Body Scrub' – £38
Finally, some good news to kick 2022 off with a bang. Neom's best-selling 'Great Day Body Scrub' is back in stock, and it's even better than ever. Featuring a bigger size (which means even more exfoliating goodness) and a fully recyclable jar made from 50% post-consumer recycled materials, it's good for skin and the planet. A blissful blend of body buffing and mood-boosting ingredients, there's organic sugar to buff away dry, dead cells, organic safflower and jojoba oils to nourish and hydrate, and invigorating essential oils of wild mint and mandarin to put a smile on your face.
The Inkey List 'Salicylic Acid Exfoliating Scalp Treatment' – £14.99
While you're buffing your bod, you should also be exfoliating your scalp. An extension of the skin on your face, our scalps are subject to the same drying, pore-blocking, product build-up and pollutants, which – if not removed – can block follicles, in turn preventing healthy hair growth and causing everything from dandruff to dull locks. Not what we want. That's why this exfoliating scalp treatment from The Inkey List is a must-have. With 2% salicylic acid, 2.5% FluidPure 8G, and 1% panthenol, it not only gently sloughs away impurities and dead calls, but it does so while calming irritation, soothing redness, and boosting moisture levels. Say hello to your happiest head yet.
Summer Fridays 'Light Aura Vitamin C + Peptide Eye Cream' – £40
When we heard that Summer Fridays were launching their first ever eye cream, we cleared space on our beauty shelves faster than you can say "TGI(S)F". Already devotees of their cult-favorite face masks and lip butters, we couldn't wait to try the new peeper perfector that promises to brighten, smooth, hydrate, and de-puff the delicate under eye area. Fast. Needless to say, it didn't disappoint. Crammed full of illuminating vitamin C, strengthening peptides, soothing and protecting vitamin E, and stimulating caffeine, it works overtime to visibly brighten the eye area while boosting collagen production and reducing redness and puffiness. Eye spy our new eye essential.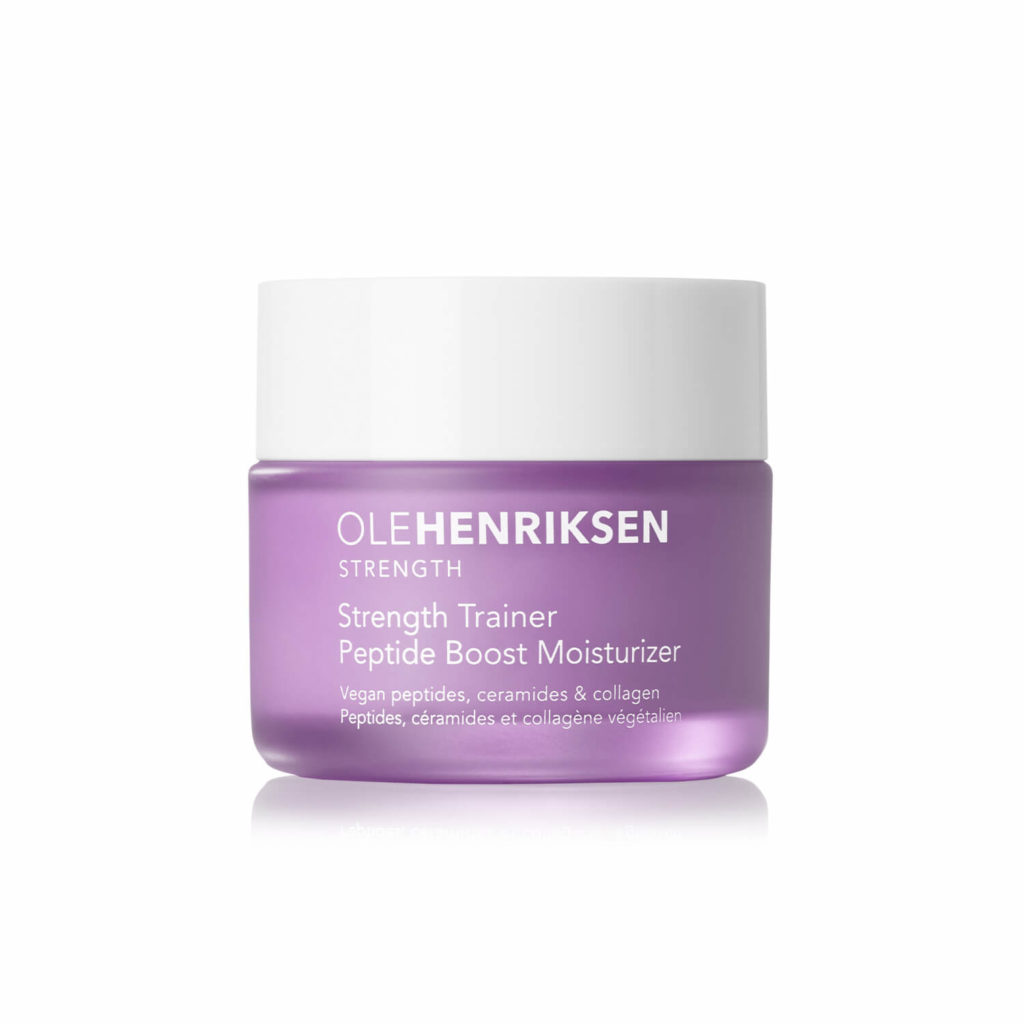 Ole Henriksen 'Strength Trainer Peptide Boost Moisturizer' – £40
If your skin's looking a little worse for wear and is in dire need of some TLC after the holiday season, then Ole Henriksen's mighty new moisturiser is here to the rescue. Packed with peptides, hyaluronic acid, niacinamide, and collagen, its vegan, nutrient-rich formula melts into skin like silk and floods it with essential fatty acids, humectants, and moisture, while strengthening moisture barrier to keep all that hydration locked in tight. And you know what hydrated skin means? Less fine lines and wrinkles and a smoother, plumper complexion. Yes please. 
Bio-Scents 'Anxiety Gift Set' – £50
It's official. January is the worst month ever. Not only is it dark, cold, and oh-so-dreary, but we're still recovering from end of year festivities (and whatever 2021 was). Not only does this affect our mood and general wellbeing, but it can also have a serious impact on our mental health – triggering anxiety and low thoughts. To help lift your spirits, Bio-Scents has created its curated 'Anxiety Gift Set' to help promote relaxation and ease anxiousness. Containing three organic essential oils known for their anti-stress and uplifting properties (geranium, frankincense, and clary sage), they can be added to an oil burner or inhaled directly whenever you need a moment of calm.
Neal's Yard Remedies 'Women's Balance Foaming Bath' – £15
Another way to let that worry and stress melt away? Indulging in a good old soak. Especially when you're armed with the Neal's Yard Remedies 'Women's Balance Foaming Bath'. Blended specifically for women in any stage of their life, it's an uplifting, balancing, nurturing blend of organic oils that look after both the body and the mind – and soften skin, of course. Working in harmony to keep you in harmony, it's a fragrant blend of geranium, rose, patchouli, and frankincense. The only problem? You'll never want to get out of the tub.
Votary 'Natural Glow Day Cream' – £70
Get your glow on with Votary's dreamy new day cream. A potent blend of powerhouse ingredients and enough superfoods to make a smoothie with (pomegranate, radish, and aloe included), it's loaded with antioxidants and fermented plant extracts to tackle the key signs of dull, lacklustre skin. Bakuchiol (a.k.a. nature's answer to retinol) reduces fine lines and wrinkles whilst boosting elasticity, yeast ferments smooth and improve texture, hyaluronic acid, and micro-encapsulated safflower oleosomes provide instant and long-lasting hydration, and radish and pomegranate ferments smooth and provide a big dose of anti-inflammatories. All that with an instant glow to boot.
Faace 'Tired Faace Mask' – £24
If there was ever a time to invest in a totally transforming face mask, it's now. What else is the hibernation month of January for? The perfect beauty accompaniment to your current Netflix binge, Faace's 'Tired Faace Mask' works in as little as 20 minutes to perk up skin and make you look less, well, tired. The secret lies in its clever formula that contains exfoliating, brightening, strengthening, and moisturising ingredients, including caffeine, lactic acid, vitamin C, vegetable glycerin, pomegranate, and rosehip. Use as a light layer as a leave-on treatment or load it on for 20 mins for a more intense hit.
PS. – Faace is now available to shop in Planet Organic, so you can stock up on top-notch skincare alongside your healthy snacks. Yay!
words by Frankie Rozwadowska