Navigating the fitness wearable market can seem like a bit of a minefield, from watches, arm straps, chest bands, clothing and even rings! Choosing what will work best for you is key to transforming the way you work out, which is why our Content & Creative Designer, Issy (who just so happens to be a PT and self-proclaimed fitness junkie!) is here to help you find your perfect tech match. Having tried and tested many through the years, she shares her expert verdict on the best in the business…
Polar Vantage V2: Best For Accuracy
Utilising Polar Precision Prime™ OHR Technology, the Vantage V2 is built on decades of scientific research to create what is deemed to be the ultimate sports watch. Designed for any type of workout, this watch monitors your heart rate using Optical Heart Rate Technology, which essentially means it gives a very reliable reading. We recommend taking the Polar Training Tests when setting up your watch, this way you will have a very accurate reading of your baseline fitness which the watch will manipulate to create personalised training zones. It is also a great way to monitor your progress to see how much fitter and healthier you are becoming over time. The display features are very detailed for every activity whether it's cycling or swimming, with relevant stats for each sport. Particularly great for runners, the watch has GPS tracking where you can sync your routes to your watch for real-time, turn-by-turn guidance as you move. You can deep dive into a comprehensive outlook of your health, from recovery stats to learning which energy sources were consumed during each workout; it truly is one of the most insightful watches I've ever come across!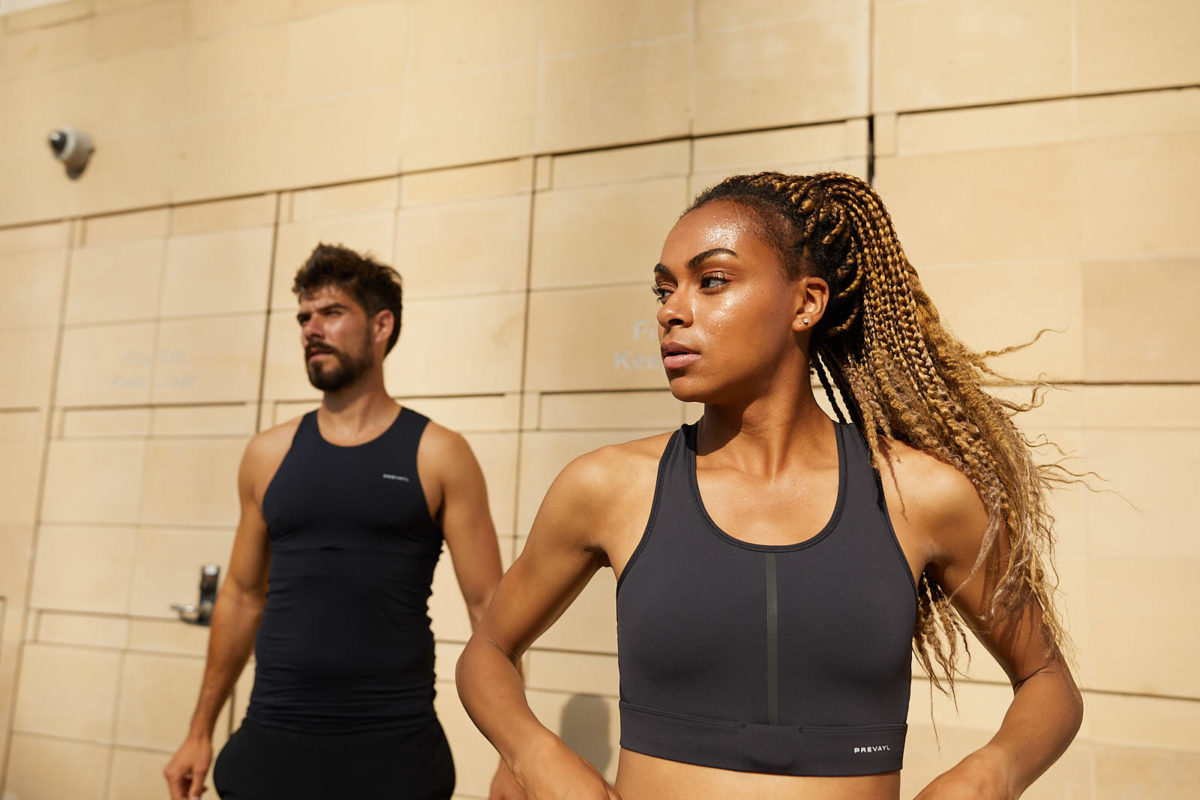 Prevayl: Best For Innovation
Unlike any other brand, Prevayl combines sleek performance wear with the latest innovation in fitness tracking tech to create a very unique product that is set to change the way we monitor our health. Giving the term 'smartwear' a whole new meaning, the Prevayl sensor fits seamlessly into your activewear enabling you to capture fitness data incredibly accurately. The data is stored in their easy-to-use app which is aesthetically displayed and simple to understand, analysing your workout into colour-coded training zones. The app gives you a range of areas to explore from goal setting, recovery periods, effort levels and much more. Being a newbie on the scene, Prevayl has already made a high impact and shaken up the tracking industry, with pro athletes giving them their stamp of approval. If you'd like a more discreet way of tracking, Prevayl is the brand for you. The performance wear is cleverly designed to look the part whilst doing its job, simply slot it into your sports bra or top and you are ready to workout with real-time stats to motivate you.
Apple Watch Series 7: Best For Lifestyle
The Apple Watch has been on the fitness tracking scene for a while now, growing from strength to strength with every new launch, with the latest being the 30% wider screen, longest battery life yet Apple Watch Series 7. Hook it up to Apple Fitness+ and you can track pretty much every sport/activity/workout you can think of, tai chi, lacrosse, pilates, rowing, running and wrestling to name a few! The watch displays your active kcal burn, bpm plus your time and distance if applicable so you can track throughout your workout with just a glance. Following your session, you can access more detailed info in the fitness+ app on your iPhone. What we love most about Apple Watch Series 7 is that it comes with the new and updated mindfulness app with two key themes, Reflect and Breathe. Ideal for minimising stress and tuning into your breath at any time of the day that suits you. We also have to mention the daily move, stand and exercise goals, the goal most commonly known as 'closing your rings'. Set to your own personal goals, the Apple Watch monitors your daily movement and will give you reminders to help you keep on track. If you're sitting at a desk all day long this can be so handy, it's all too easy to go for hours without moving and there is nothing more refreshing than a quick body reset which is beneficial for both the mind and body! If you're an avid Apple user, the Watch syncs with all your other Apple devices making it way more than just a fitness tracker. Once you've tried it you'll never want to live without it!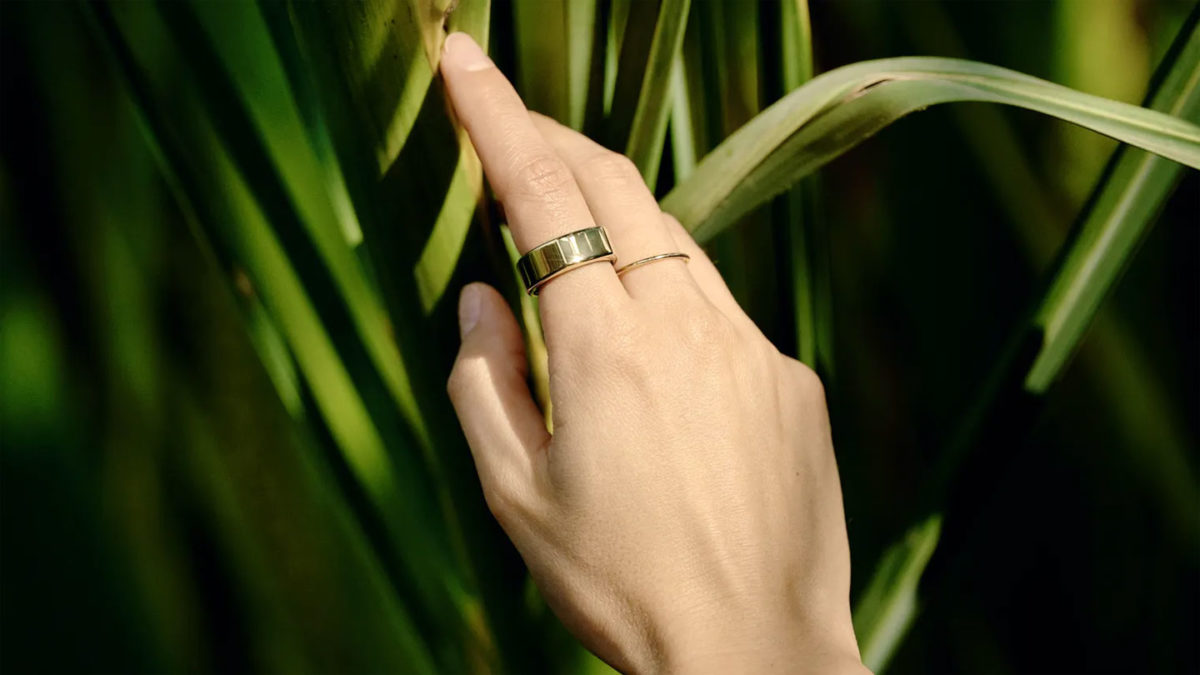 Oura Ring Generation 3: Best For A Holistic Approach
While the majority of fitness wearables on the market come in the form of a watch or chest band, Oura is doing things a little differently. Their aesthetically designed rings, available in silver, gold and black, fit seamlessly into your lifestyle, making them one of the most convenient trackers out there. Oura translates your body signals and daily habits into actionable insights which can be accessed through the Oura app on your phone. Measuring from your fingers gives a very accurate reading as they are right next to your arteries, the ring also uses research-grade sensors that take temperature and measure deeper. Oura monitors your sleep, activity and readiness score to give a 360 view of your health based on your personal baseline. Elements of the Oura Ring we are particularly interested in is the 'Restorative Time' which in essence measures input vs. output to make sure you are giving your body enough rest for the amount of activity. Aside from the fitness focus, Oura also helps you track your cycle and accurately predicts your period up to 30 days in advance! The app is user friendly and relays your stats in an understandable way, perfect for those venturing into wearables for the first time.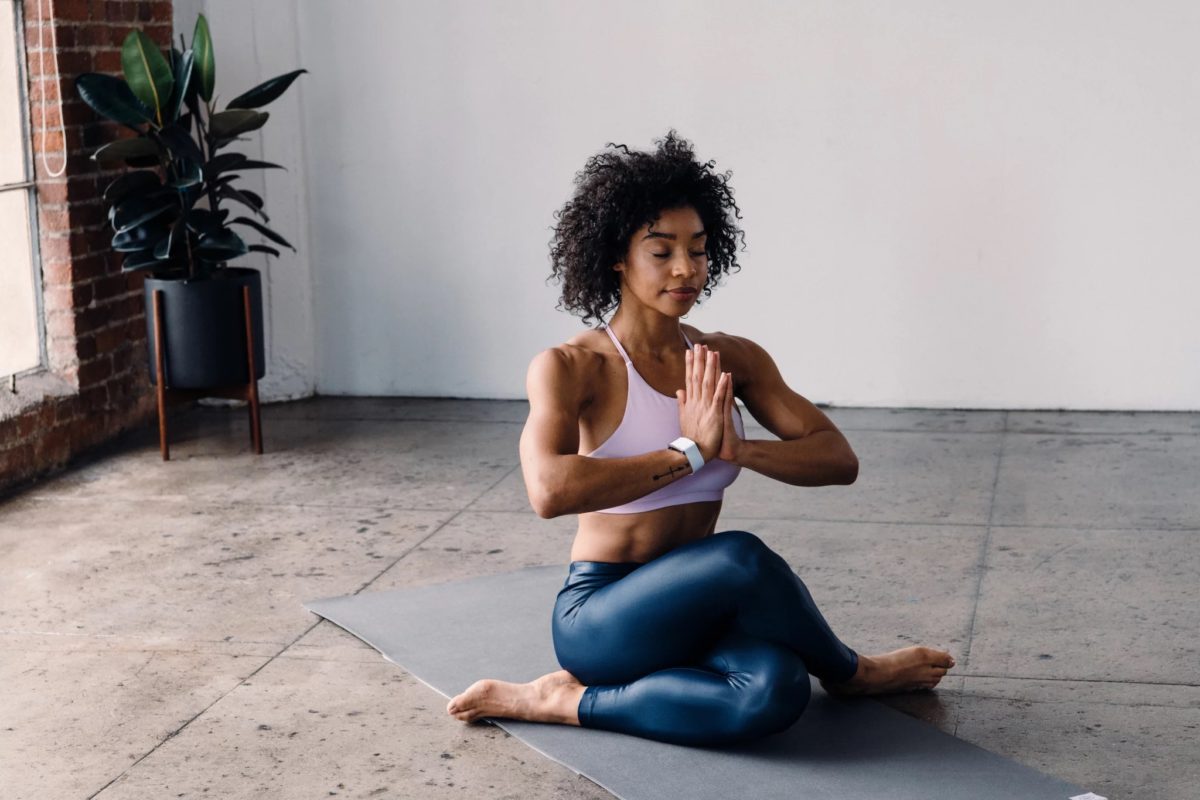 WHOOP: Best For Tracking Recovery
Unlike other devices, WHOOP takes a different approach to tracking by putting the enthesis on your recovery. WHOOP's USP is the physical strain element that measures your output and sleep using biometric tracking to ultimately allow you to train smarter. The tracker slots into a sleek, ergonomically designed band in your favourite colour, that can be worn on your wrist or on around your bicep to track what is going on inside your body. By analysing your key metrics like HRV, resting heart rate and respiratory rate, the app can very cleverly determine a daily recovery score which will enable to you decide whether or not today is a good day to do a hardcore workout or something low impact. WHOOP is anything but generic which is what we love most about it, your targets will change on a daily basis due to the fact that most days aren't the same! With lots of clever little features, including a journal, sleep coach, exertion rate and more, WHOOP will enable you to learn more about your body to perform at your optimal level.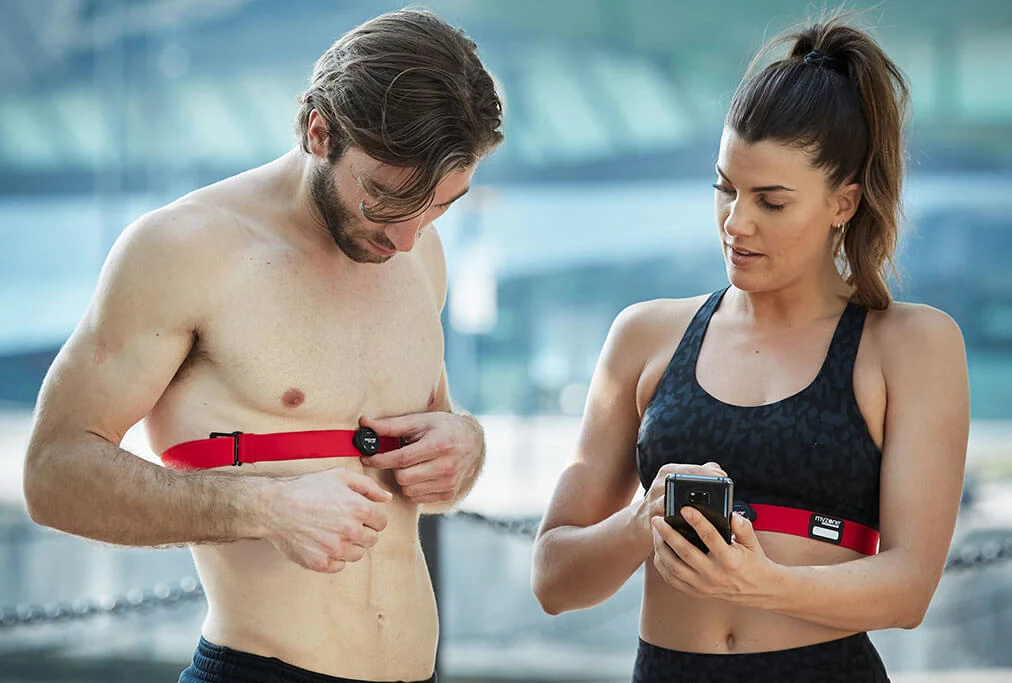 MyZone Switch: Best For Real-Time Tracking
Integrated with many gyms and fitness studios across the globe, MyZone is the tracking device that gives you real-time stats during your workouts to motivate you during your sessions. Wore around your chest, arm or wrist, the device uses ECG and PPG tracking to accurately measure your heart rate, calories and intensity throughout the duration of your workout. The colour-coded personalised zones help you and your trainer to recognise when you need to push a bit harder or when you need to lower your intensity. MyZone has successfully created a community element in the app, where you can add your friends and compete for your monthly MEPs target and earn reward statuses. The app is addictive in the best way possible and makes sure you hit your weekly workout goals in line with the WHO guidelines for physical activity.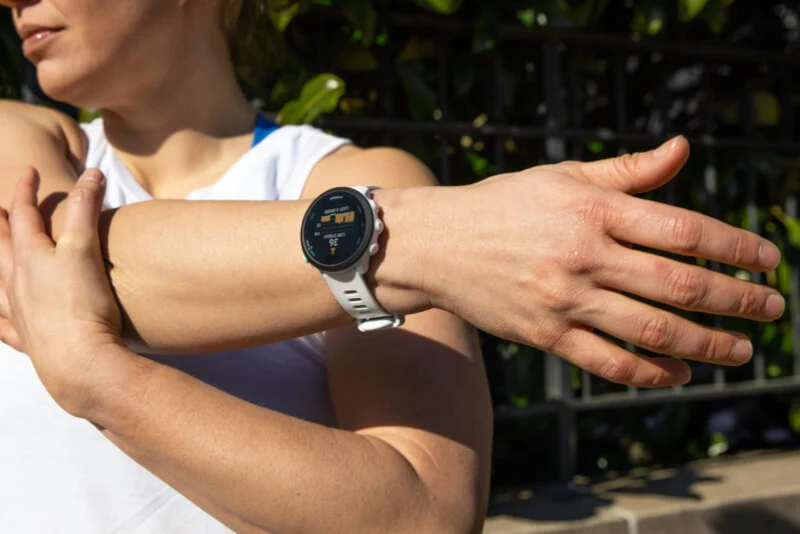 Garmin Forerunner® 945: Best For Runners
Garmin's Forerunner watch measures running performance metrics to the most intricate details. If you're into your running, this is the watch for you! Made with a high-performance silicone band and an ultra-durable Glass DX lens, this watch will stay the test of time and most importantly endurance. During your run, you can analyse speed and heart rate variability to assess whether you need to adjust your pace. Post-run is when you can delve into every element of your running, from your endurance, speed and power with aerobic and anaerobic Training Effect feedback to your personal running dynamics including cadence, stride length, ground contact time and balance. Recovery plays a huge part in running, and the Forerunner carefully analyses your downtime to ensure you are ready to run at your best. There's no need to run with your phone as you can sync your music onto the watch, get directions up using the GPS tracker and even pay for items using Garmin Pay™. We are big fans of the safety and tracking feature which uses incident detection to contact emergency services to help you feel secure while you run.
words by Isabelle Shury
---
READ MORE: London's Best Wellness City Breaks