The beauty industry can be a minefield. Knowing what products work and the ones that are all branding an no substance can take a lot of time an energy. Between deciphering all of the ingredients and determining which anti-ageing product is better than the other, it can seem impossible at times.
If ageing is a concern of yours or you just want to get ahead of the game and start prevention early, then we've stumbled across an underrated ingredient that is quickly becoming a hero anti-ageing ingredient! Say hello to Niacinamide. The use of this powerful ingredient is on the rise and making an appearance in more and more skincare products and we're here to explain what it is, how it works, and where to find it!
So what exactly is Niacinamide?
Also known as Nicotinic Amide, this water soluble is the biologically active form of vitamin B3. Don't know what that means? In short Niacinamide is a water-based vitamin that improves your brain, heart, liver, and of course your skin and can be found in foods such as nuts, meats, and milk products.
Your skin is your body's natural barrier and it's important to keep it strong and nourished. With an increase in water-retention and overall skin structure, Niacinamide aids your skin to keep it healthy, hydrated and resilient!
One of the best ingredients for your skin, Niacinamide has a great ability to combat anti-ageing and also helps with acne, hyperpigmentation, and inflamed skin. Rosacea sufferers should also take note of Niacinamide too as it works well and reducing flare ups.
Morning, noon, or night is perfectly fine! Niacinamide is a very universal skin care ingredient that can be applied frugally. Is it sunny out? Blend some Niacinamide with your sunscreen to protect your skin even more.
Lastly, where can I find a good product?
Below are 3 of the best products on the market, ranging in different prices that will help you turn back the clock and make your skin glow!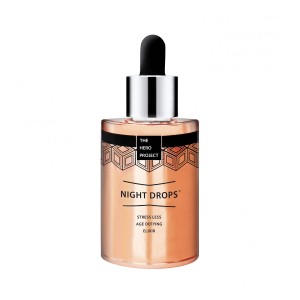 The Hero Project Night Drops, £45.00
We can't say enough good things about The Hero Project. Aside from being free from parabens, sulphates, alcohol and mineral oil *breathe* they are vegan-friendly, non-comedogenic AND against animal testing and against the use of microbeads! These night drops will work wonders while you sleep and will make a healing, wrinkle-reducing edition to your night time routine.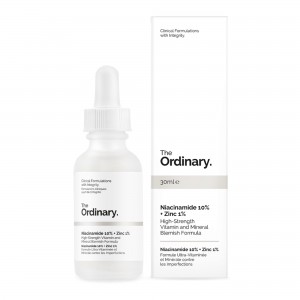 The Ordinary Niacinamide 10% + Zinc 1%, £5.00
The Ordinary's quick rise to fame hasn't gone un-noticed by us. A great, affordable option for those on a budget, this product is perfect for mild acne, redness and general un-glowyness! Zinc is a widely known acne healing ingredient so this is perfect if you're going through a stress breakout or just needs something to smooth the skin.
Skin Ceuticals Metacell Renewal B3, £100.80
Ok, ok, we know this is a pricey product in comparison to the other two, but if you've got the pennies for this, then we'd highly recommend it. This Metacell Renewal B3 is well suited to those with dry, blotchy and uneven skin who want to pause or prevent ageing. The formula is light-weight and not at all tacky and really works at protecting the skin's moisture barrier.