If you're a seasoned follower of Hip & Healthy, you'll know we have a serious love for instagram. Whether we're looking for some workout motivation, recipe ideas or outfit inspiration; before search engine seeking, we scroll. Over the next few weeks, we'll be letting you in on our favourite yoga, fitness, foodie, travel and beauty accounts that inspire us; in the hopes that they will inspire you too! First up, the insta-yogi's we're loving now…
Deliciously Ella's go to yoga-guru, Steffy White has been on our radar for a while now. Her insta-account is our go-to for our daily dose of uplifting inspiration, uber-luxe yoga gear and postures that motivate us to perfect our practice one astavakrasana at a time. Get The Look.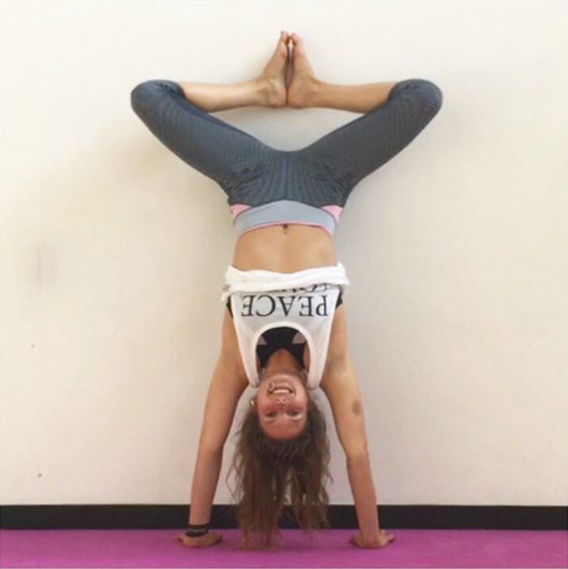 Foodie & fitness lover, we can't get enough of mind_body_bowl right now. Run by the lovely Annie Clarke, mind_body_bowl features an awe-inspiring array of healthy food, London life and yoga to boot! Off to India this month to pursue her yoga teacher training, we can't wait to see what's in store for this super balanced babe. Get The Look.
Whilst not yoga specific, the gorgeous Cat Meffan has long been our insta-crush when it comes to all things fitness and healthy food. We especially love her yoga focus of late that chronicles her adventures through London and beyond, alongside her nourishing eats and enviable fit-fashion wardrobe. Get The Look.
Our number one go-to for all things yoga, fit fashion and all that's in between, Yoga Me Love is a London based occupational therapist who specializes in special needs, family and kids yoga. Her insta-feed is a colourful concoction of positive vibes, plant based yumminess and beautiful destinations topped off with the most stunning yoga poses that inspire us to get our om on! Get The Look.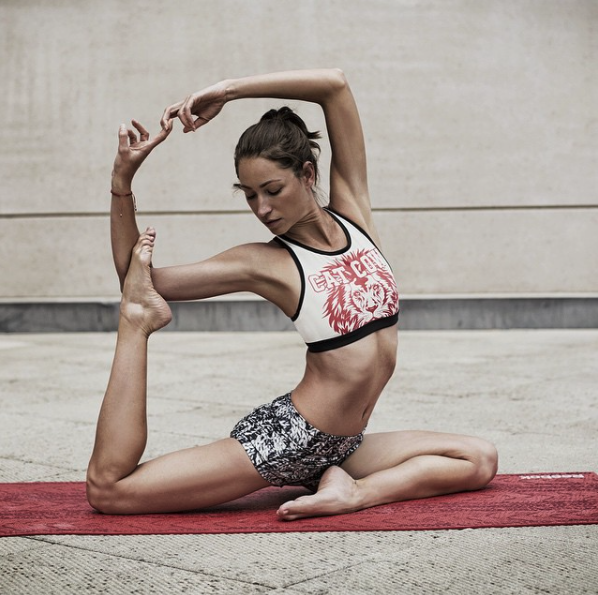 We've been following Tara Stiles for years now and her enthusiasm and passion for all things yoga and wellness has never failed to inspire us. If it's an upbeat fun-loving vibe you're missing on your daily scroll, then Tara's IG is what you need on your feed. Keep your eyes peeled for a top-secret collaboration between Tara Stiles X Hip & Healthy later this month.
Follow us on Instagram here
Words by Zsa Zsa Vella 
---
MORE: Coconut & Raspberry Chia Pudding | How To Balance Your Hormones
---