The 2018 Winter Olympics are fully underway and we've been glued to the coverage! There's something really quite special about the winter games, it's so exhilarating to watch so many incredible athletes defy gravity and physics on the slopes and on the ice. A particular favourite event is the Women's Snowboard Slopestyle, maybe because back in 2014 our girl, Jenny Jones, found herself winning bronze at the Winter Olympics in Sochi! We've been inspired by her victory ever since and we've heard a rumour that mindfulness was a huge component of her success.
How closely linked has your mindset been to your success as a snowboarder?
I think there has been a huge link in all areas of my snowboarding, in freestyle, backcountry riding and in competition. How you mentally approach a new trick or a steep, off-piste mountain descent can greatly affect the outcome. In some areas, I have naturally found I enjoy the challenges and at other times I have struggled, for example dealing with fear after injury.
I also found it really helpful to understand what motivates me and why, as this, in turn, helps with goal setting. If your approach to something is mentally or physically in line then it is more likely to have positive results.
Do you practice mindful techniques in other areas of your life?
I think I really use visualisation techniques I have learnt for snowboarding with surfing, although I also think surfing lends itself to calming the mind and giving you focus as you're usually surrounded by beautiful scenery, ocean settings and you're away from all the distractions of technology.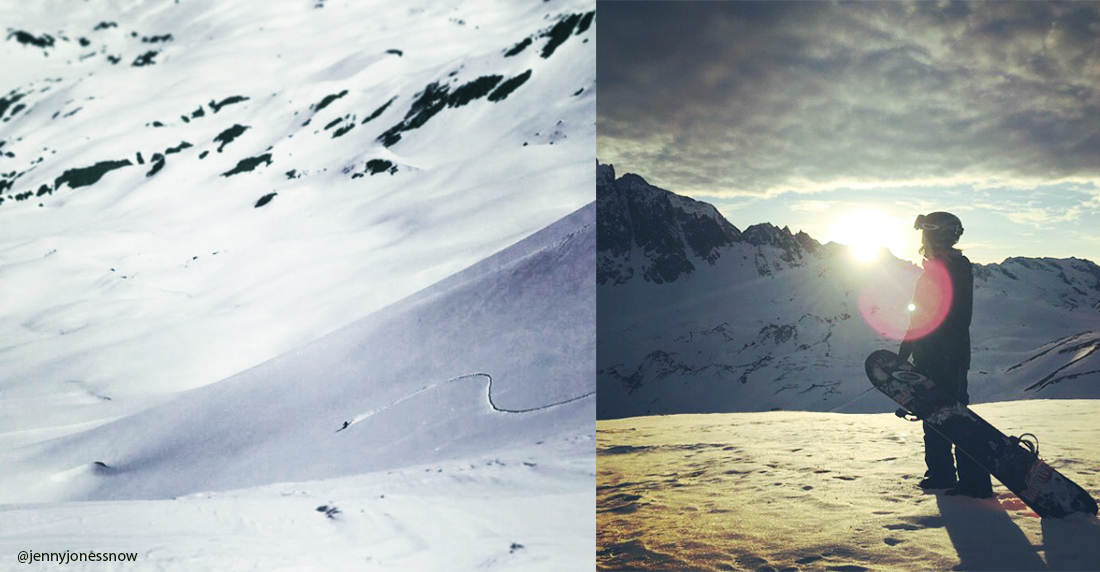 What inspired you to start hosting snowboarding workshops?
I wanted to create a unique snowboarding week, giving people the opportunity to experience the same expert coaches, sports psychologists and yoga instructors that elite athletes work with. Giving an insight into how I have approached my snowboarding and experiencing the mountains as a whole. Hopefully, people come away from the week not only a technically better snowboarder but with an understanding of how you can improve your riding off the snow and how this mindset can be taken into all aspects of your life.
Why Sainte Foy?
The mountains of Sainte Foy are beautiful, the resort has a wonderfully laid-back feel to it and people quietly and contently get on with enjoying the mountains. There is ample terrain, a good variety of runs and some really fun off-piste. There are some cracking après ski spots too!
Which piece or gemstone is your favourite from the Wanderlust Life collection?
Aquamarine – I've got the signature fine cord necklace & love it!
The Snowboard & Mindset workshop takes place from 3rd-10th March. To book your spot or for more information, check out Jenny's website here. For fun snaps of Jenny's coverage of the winter games, follow her on Instagram, @jennyjonessnow 
Interview conducted by Wanderlust Life