There's no better time than now to be thinking about booking a last-minute getaway! After all, it's been a long, old month back at work and we definitely think you ought to be plotting your next adventure! Booking a holiday this time of the year, though, often means escaping to hotter climes, thus involving tedious long-haul flights, using up precious annual leave and digging deep into your pockets (We don't know about you but we're still recovering from Christmas!)
The other more travel and time-friendly option involves dusting off your salopettes and perfecting your balancing skills! Why not swap your mundane office environment for fresh alpine vistas by booking one of these 3 wintery weekend getaways in the French Alps?
Whether you're looking to settle into one spot for the duration of your trip or you fancy hoping across the Alps, look no further than Les Hôtel D'en Haut. Offering distinctly unique hotels in three beautiful locations across the French Alps (and a newly-opened Mediterranean seaside retreat in Saint Raphaël, more info coming soon!) you'll be hard-pushed to find more authentic, characterful and utterly charming abodes to rest your head and heavy legs after an exhilarating day on the slopes.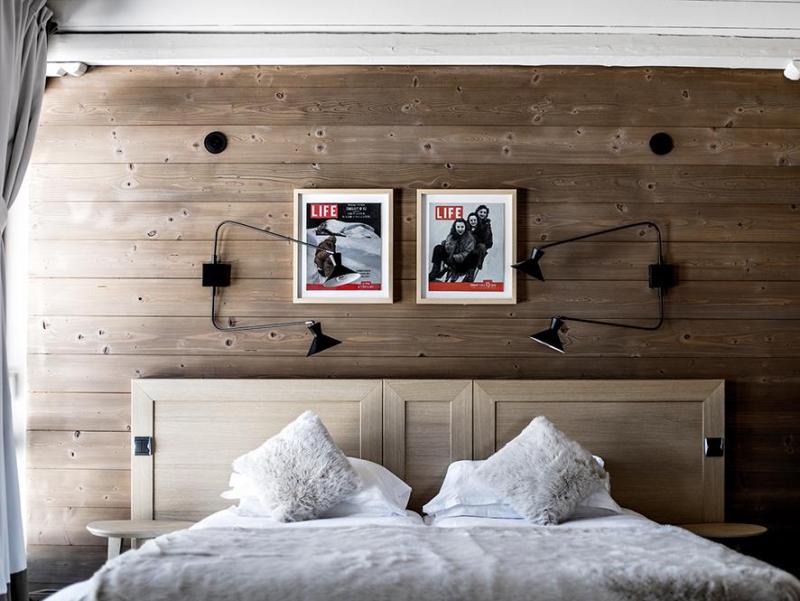 Hôtel des 3 Vallées – Courchevel 1850
There are not many better places to ski than the luxurious, well-established resort of Courchevel 1850. The highest of the four villages situated in Courchevel, it's definitely retained a loyal fan-base amongst mountain-goers, from beginners through to experts. Originally built as an inn for skiers and travellers back in the early 1950s, the owners of Hôtel des 3 Vallées have carefully maintained its rustic design and charm whilst scattering modern accents to add a more current sense of style. With 31 spacious rooms, a private spa and a desirable ski-in/ski-out location, this is the perfect place for couples and families to base themselves from while they enjoy one of the world's most extensive ski areas.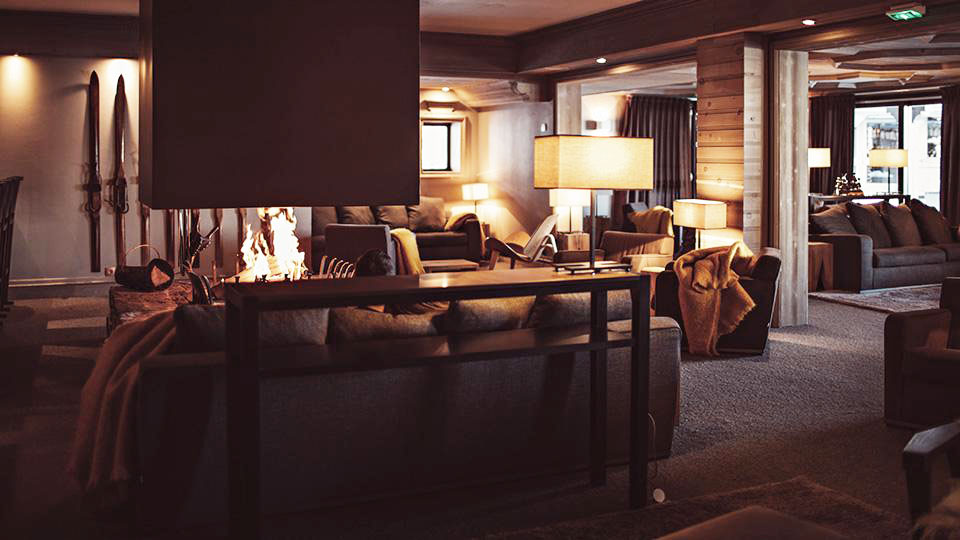 Le Fitzroy – Val Thorens
If a snow-sure ski resort is top of your requirements, Val Thorens will serve you perfectly. Being Europe's highest ski resort at 2300m, you'll undoubtedly experience some of the best powder in the world. Le Fitzroy, located at the heart of this popular ski resort, is elegant and oozes un-pretentious luxury. A favourite spot amongst guests after a long day skiing is by the fireplace under a cosy blanket with a mug of the hotel's much-loved homemade hot chocolate, before retiring back to the room to freshen up in preparation for a gourmet dinner at the hotel's restaurant. Their handy, on-site ski shop offers an extensive range of equipment to hire as well as snow-related gear and accessories in case you've left something at home (we've all done it!). Lastly, their swimming pool and Turkish bath is a must for anyone looking to indulge in a bit of "me" time… why not throw in a deep tissue massage while you're there?!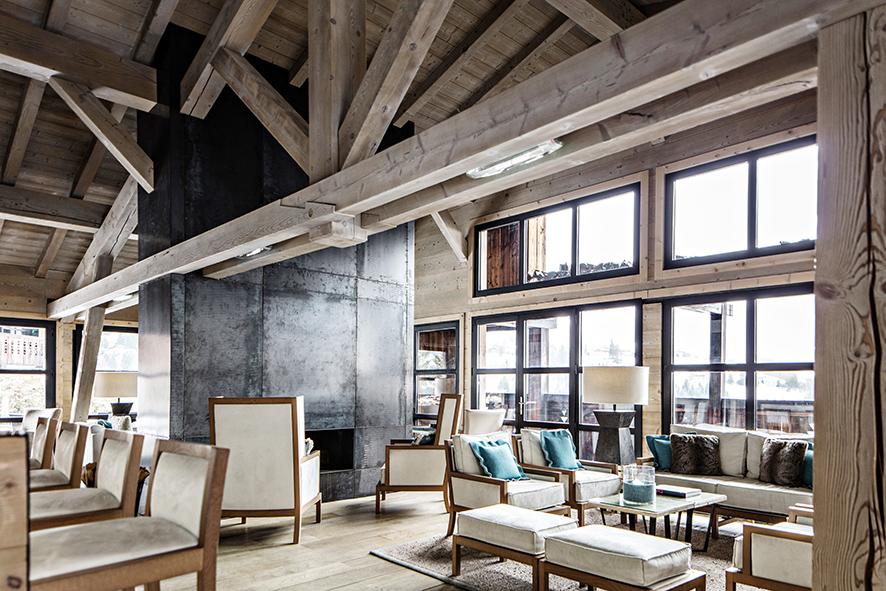 Alpaga – Megève
If you head back down the Mountain, you'll stumble across the pretty village of Megève (and boy is it a stunner!). Alpaga Hotel & Chalets, situated in a secluded, snowy hamlet, acts as the perfect escape from the mountains, being 5 minutes away from the lowest ski lift. Chauffeurs operate all day to and from the slopes so no matter how much or how little you want to spend on the slopes, you'll never have to wait long for a lift home. Views of Mont Blanc from their insta-famous outdoor hot tub is an experience not to be missed and, if you can brave a freezing cold, 60 second sprint in your gown and slippers, why not relax and unwind in their outdoor cabin sauna a few meters away? With a gastronomic-extravaganza of a restaurant (awarded one Michelin star in 2014), dream-worthy rooms and six ginormous private chalets, this place has everything you could wish for in a romantic alpine retreat.
For more information on Les Hôtel D'en Haut and their properties, click here.
words by Molly Jennings
More travel articles you might love…