"A good laugh and a long sleep are the two best cures for anything" – We think this Irish Proverb definitely has some theory to it! Getting adequate sleep is crucial for all kinds of things, like concentration, energy, memory and even immunity.
To coincide with the clocks going back this month, we wanted to showcase our cant-live-without sleep aids that help make nighttime more relaxing and, most importantly, restful. See below the Sleep Awards Winners for 2023!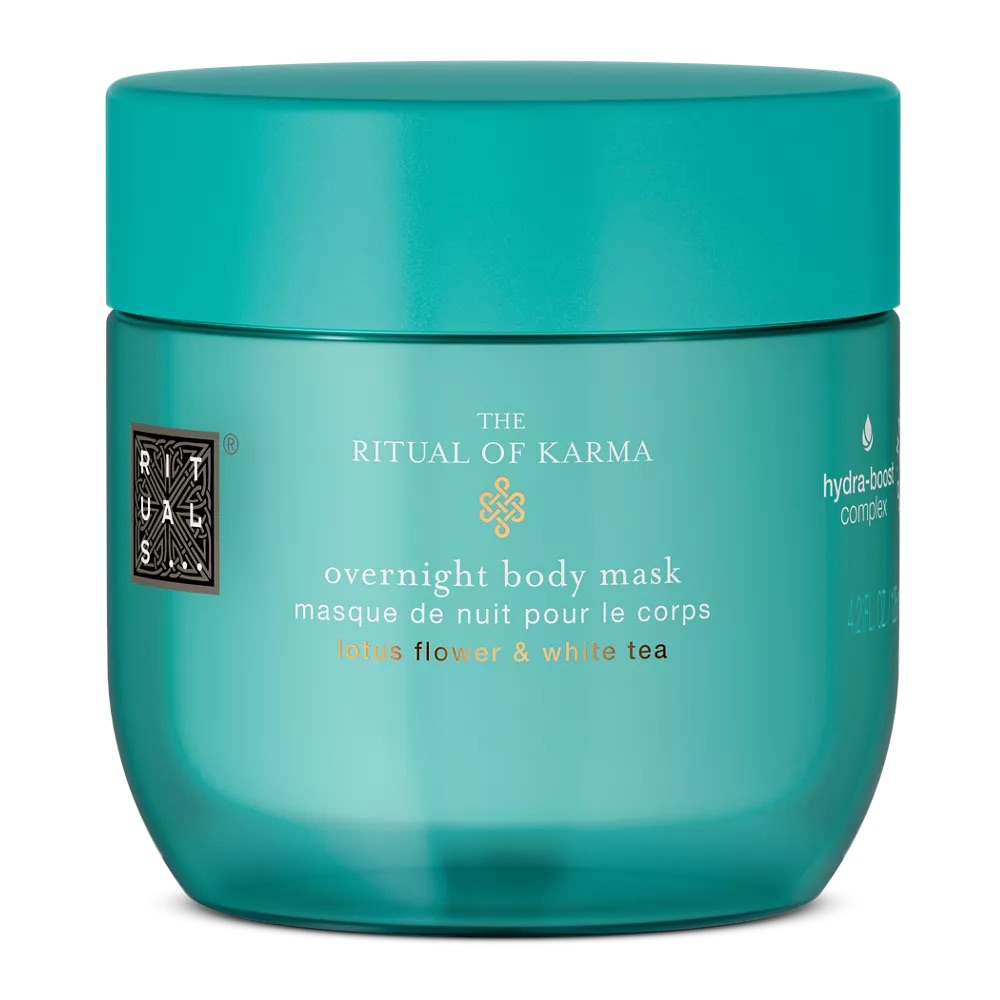 Best Overnight Moisturiser – The Ritual of Karma Overnight Body Mask
If there's one thing I've learnt in trying to master the art of a perfect night's sleep, it's that it's all in the prep! A series of lulling evening rituals cement in that all-important rem sleep and one I've loved incorporating is slathing on The Ritual of Karma Overnight Body Mask after a long soak in the bath. Blended with the calming fragrance of white tea and lotus flower, this lightweight gel cream complex contains aloe vera to lock in moisture and give a cooling effect on the skin for temperature control overnight. Most importantly, the mask sinks into the skin effortlessly so you can slip into your sheets without feeling sticky! Let the active ingredients work their magic while you sleep and wake up with fresh, hydrated skin.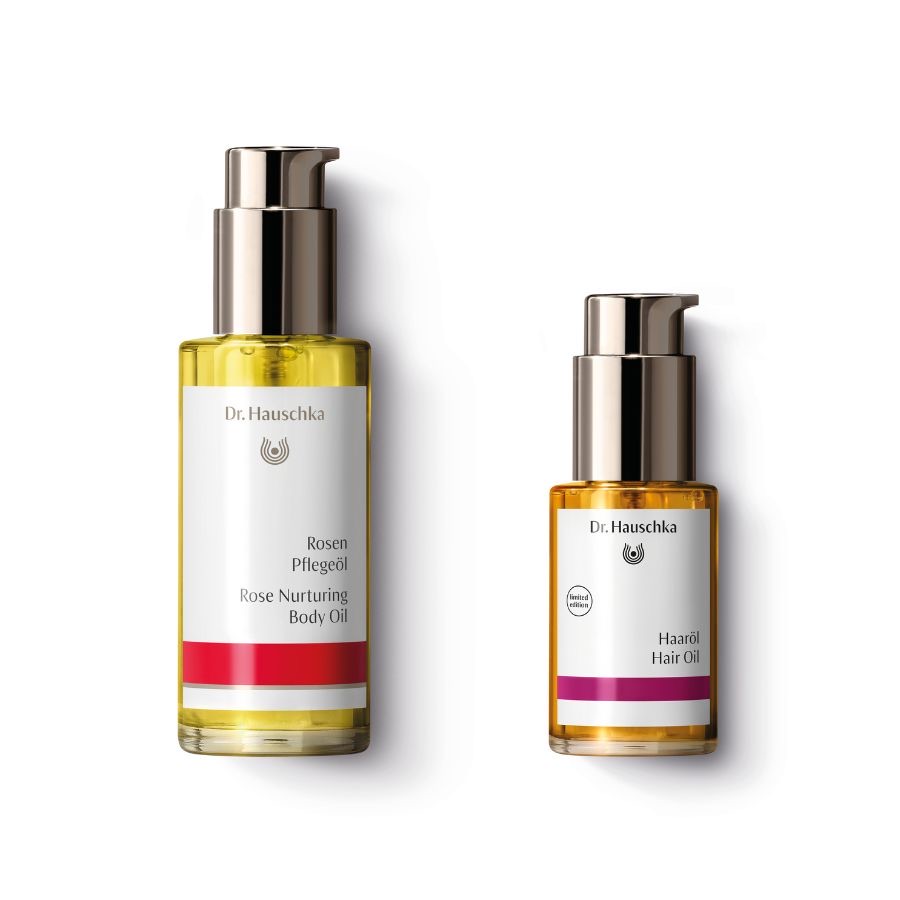 Best Sleep Oil – Dr Hauschka's Nurturing Oil Set
Dr Hauschka's products are always next level in terms of results and efficacy, whilst also remaining deeply natural and in harmony with Mother Earth – it is this duality that we love here at Hip & Healthy. Their Nurturing Oil set offers a body oil and hair oil that you can apply before bed and will have you waking up feeling hydrated, cared for and smelling divine! It also comes in a pretty pink box making it the perfect gift for a loved one. You'll no doubt be seeing a few of their products on our Christmas gift lists so watch this space!
Best Pillow Mist – SLPT Essential Pillow Spray
The Essential Pillow Spray from SLPT is a carefully crafted product designed to enhance the quality of your sleep. Infused with a blend of calming essential oils, this spray creates a tranquil and soothing atmosphere conducive to restful sleep. The thoughtfully chosen ingredients, such as lavender, jasmine and sandalwood, are known for their relaxing properties, promoting a sense of tranquillity and easing the mind into a peaceful state. The convenient spray bottle allows for easy application, enabling users to lightly mist their pillows or bedding before bedtime. With a commitment to promoting wellness through better sleep, SLPT's Essential Pillow Spray is a delightful addition to any bedtime routine, providing a natural and aromatic solution for a more serene night's sleep.
Best Sleep Supplement – PURA Sleep Collagen
Ever wish you could drink something as indulgent as hot chocolate and have it be good for you? Well, at the risk of sounding sales-y, now you can! PURA Collagen's Sleep powder is unbelievably yummy and is the perfect post-supper drink, and the great news is that it will actually help calm your nervous system as well. The collagen peptides activate your body's own natural collagen production which may lead to silky hair, stronger nails and dewy skin (giving new meaning to the phrase beauty sleep). Plus, the L-Glycine is an amino acid that taps into the central nervous system, whilst the magnesium in it will also help your body to regulate its melatonin levels, making this indulgent drink a bit of a sleep elixir if you ask me!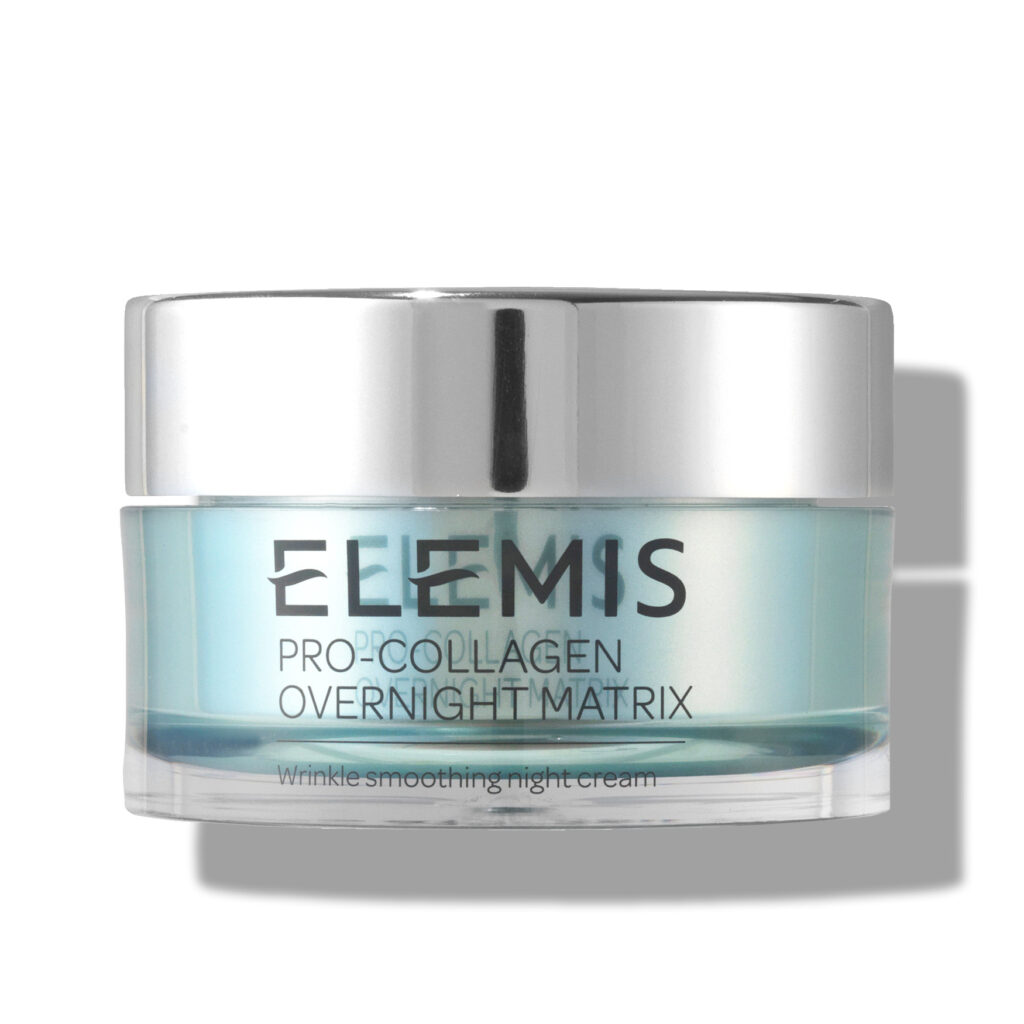 Best Overnight Skincare Mask – Elemis Pro-Collagen Overnight Matrix
Elemis's Award-winning Pro-Collagen range is iconic in the world of skincare as everyone who uses it finds it works effectively and fast in improving their skin. The Overnight Matrix is another stellar product to come out of the range that has impressed us hugely. The clinical results are astounding: 100% agreed their skin bounced back to life after using this product; 100% agreed the product dramatically improved the appearance of fine lines and wrinkles; 100% agreed their skin looked much more youthful in the morning – it is not often you see results as sweeping as this. Designed to be used daily in the evening after you have cleansed and toned your skin, the Pro-Collagen Overnight Matrix glides on, smells beautiful and almost instantly delivers results. What's not to love.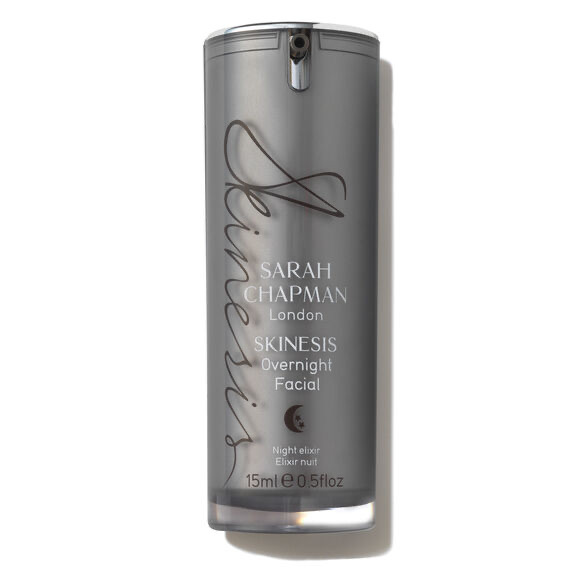 Best Sleep Serum – Sarah Chapman Overnight Facial
Sarah Chapman is the kind of brand that you fall in love with, the moment you try any of her products. This Overnight Facial immediately became one of my bedtime non-negotiables and the benefits are amazing. It is the ultimate "post facial glow in a bottle". With a combination of Vitamin A and C this serum will leave your skin feeling both hydrated and nourished whilst also looking visibly firmer and and more plumped. There really is nothing like waking up to perfect skin in the morning.
Best Pre-Sleep Ritual – Rituals' The Ritual of Jing
I love a pre-slumber ritual – I honestly think it is essential for any good night's sleep. Ritual's range of products from their Ritual of Jing line are designed to help our minds and bodies slow down at the end of a busy day and get ready for a deep, restful sleep. Favourites from the range include their Sleep Aroma diffuser, which will fill your room with the most heavenly, sleep-inducing fragrance of lavender and sandalwood. Plus the shower oil (who doesn't love a shower oil!!) and the pillow mist have become must-haves in my evening wind-down routine.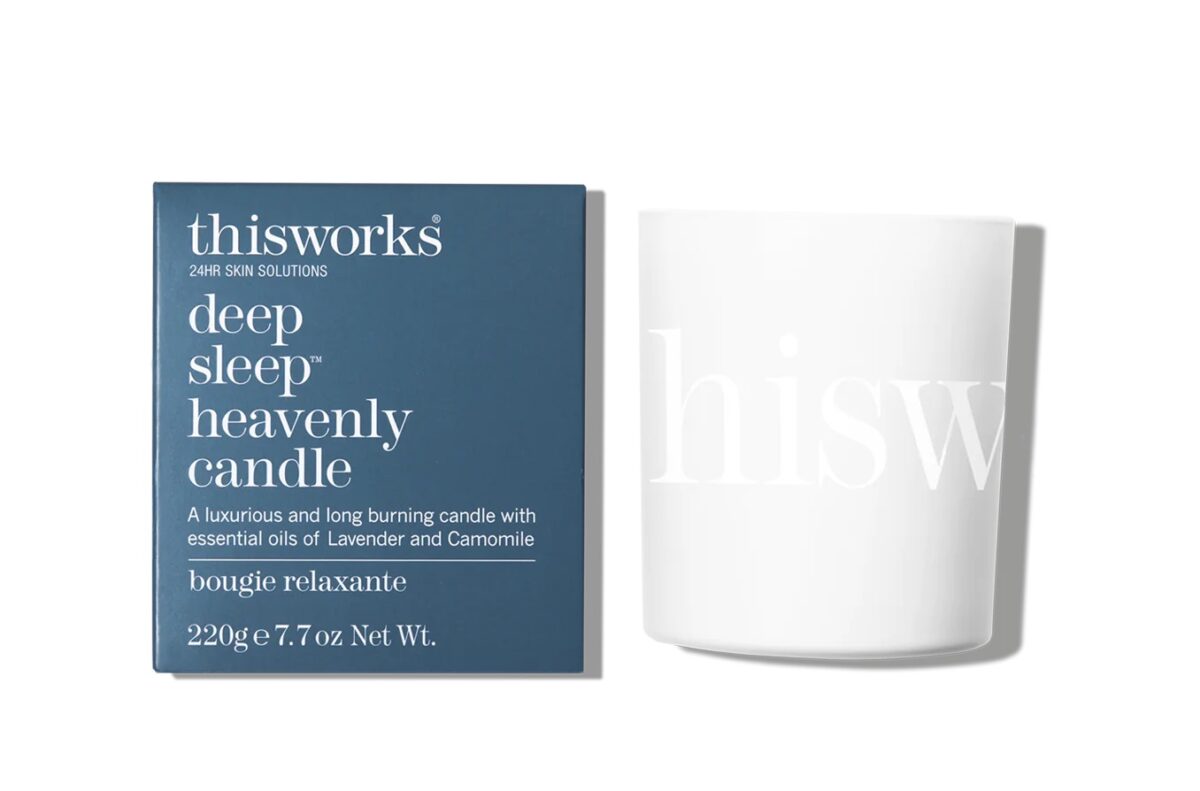 Best Sleep Candle – This Works Deep Sleep Heavenly Candle
Get your best nights with This Works. This Works have focused on the science of sleep since 2004, with each of their award-winning natural sleep products, so you can be confident This Works is more than just their name – it's their promise. Lighting a candle is the perfect way to unwind in the evening to calm your mind and body before bed. With a luxurious blend of calming lavender and soothing chamomile essential oils, this candle is the ultimate scent and the perfect way to relax before a good night's sleep.
Best Sleep Mask- SLPT Eye Mask
Crafted from the softest 100% cotton, the blackout SLPT Eye Mask offers a touch of luxury while delivering unparalleled comfort with its wrap around velcro feature. Imagine a little duvet for your head, keeping you cosy while you snooze! Whether you're on a long-haul flight or simply seeking a night of uninterrupted rest, the SLPT Eye Mask has you covered. Ultra plush, this mask rivals the flimsy eye masks you have hanging around your draw…upgrade your sleep eyewear for the ultimate night's rest!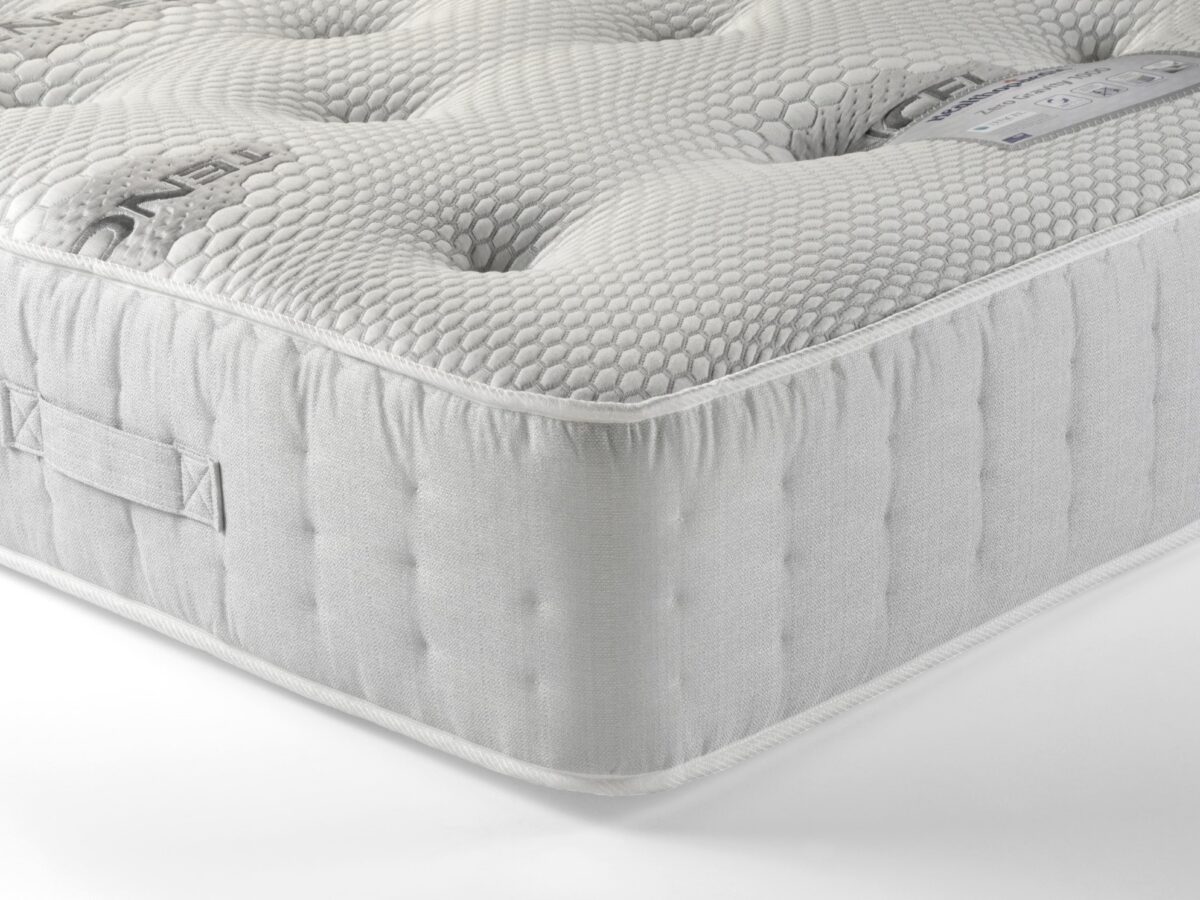 Best Mattress- Mattress Man Healthopaedic Zero Gravity 1000 Mattress
Mattressman is our go-to when it comes to sourcing a new mattress! The Healthopaedic Zero Gravity Mattress is the latest we're loving, elevating your sleep to a whole new level. This remarkable mattress has earned its accolades for good reason, offering the most sumptuous sleeping experience that feels like a gravity-defying dream. The eco-friendly tencel cover regulates body temperature throughout the night to help you stay asleep. Designed with precision, this mattress has 1000 pocket springs and an extra comfort foam layer for a softer finish.