Welcome to our 2023 Mini Edit Awards. As a parent or parent-to-be, you always want the best for your baby and in equal measures, want to get the inside scoop on clever products that will keep you feeling your best too. We've tried and tested some fantastic brands all geared towards making life as a parent a little easier so, without further ado, here are this year's winners!

Best Baby Lotion – Urtekram Fragrance-Free Body Lotion
This lotion is the perfect fragrance-free body cream to hydrate and nourish baby's sensitive skin. The carefully selected ingredients of natural oils, aloe vera and shea butter is the perfect combination for your little one and is also Certified by Ecocert Cosmos Organic, 100 % natural origin and vegan so you know it does good for the planet too.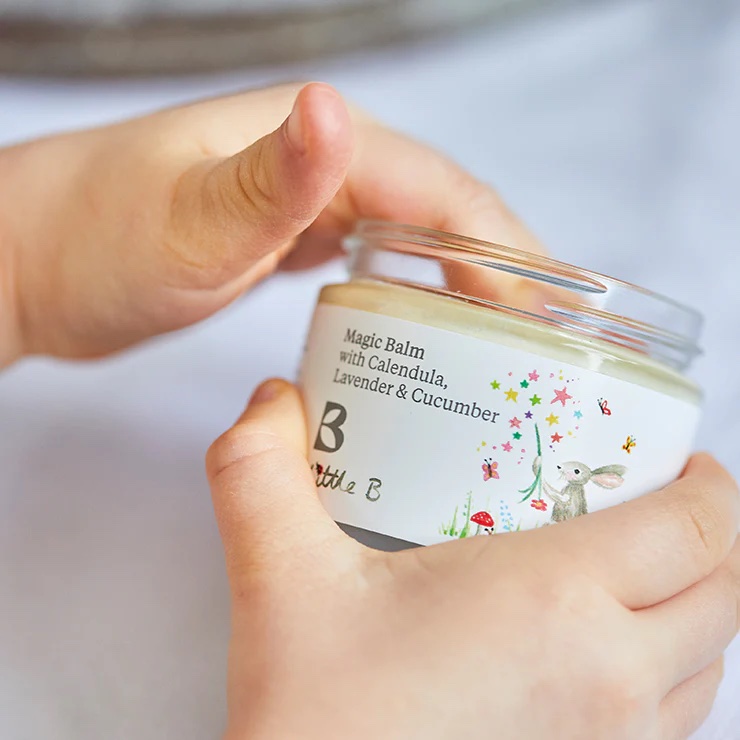 Best Baby Balm – Bramley Little B Magic Balm
This is my most favourite balm which I have used on my son since birth, both as part of our evening routine ( the smell is just divine and so calming) but also to soothe any rashes when he is feeling poorly. The perfect name for the most magical balm. This richly hydrating product uses organic coconut oil and rich shea butter and olive butter to deeply moisturise, while the cucumber, camelia and sunflower seed oils along with the clementine and antiseptic lavender essential oils will calm & soothe your little one and their skin. I am never without this gorgeous balm and even carry the mini version in my handbag, which I occasionally steal for my lips.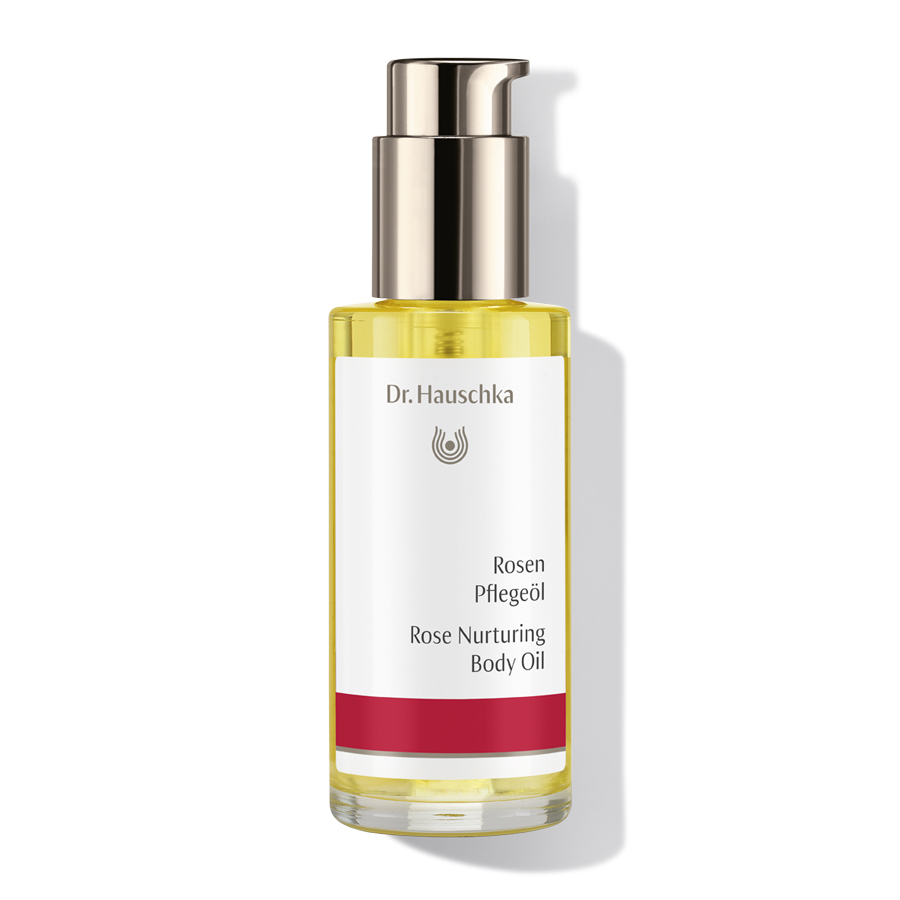 Best Baby Oil – Dr Hauschka Rose Nurturing Body Oil
This gorgeously fragrant, hydrating rose oil will become your new favourite product to share with your little one. It is not only suitable for your baby's delicate skin, but is also perfect for mature skin in need of some extra moisture. This is the ultimate oil for a baby massage with its gorgeous nourishing goodness, but also as the rose scent is so calming and soothes the senses, perfect to include as part of your wind-down routine pre-bed.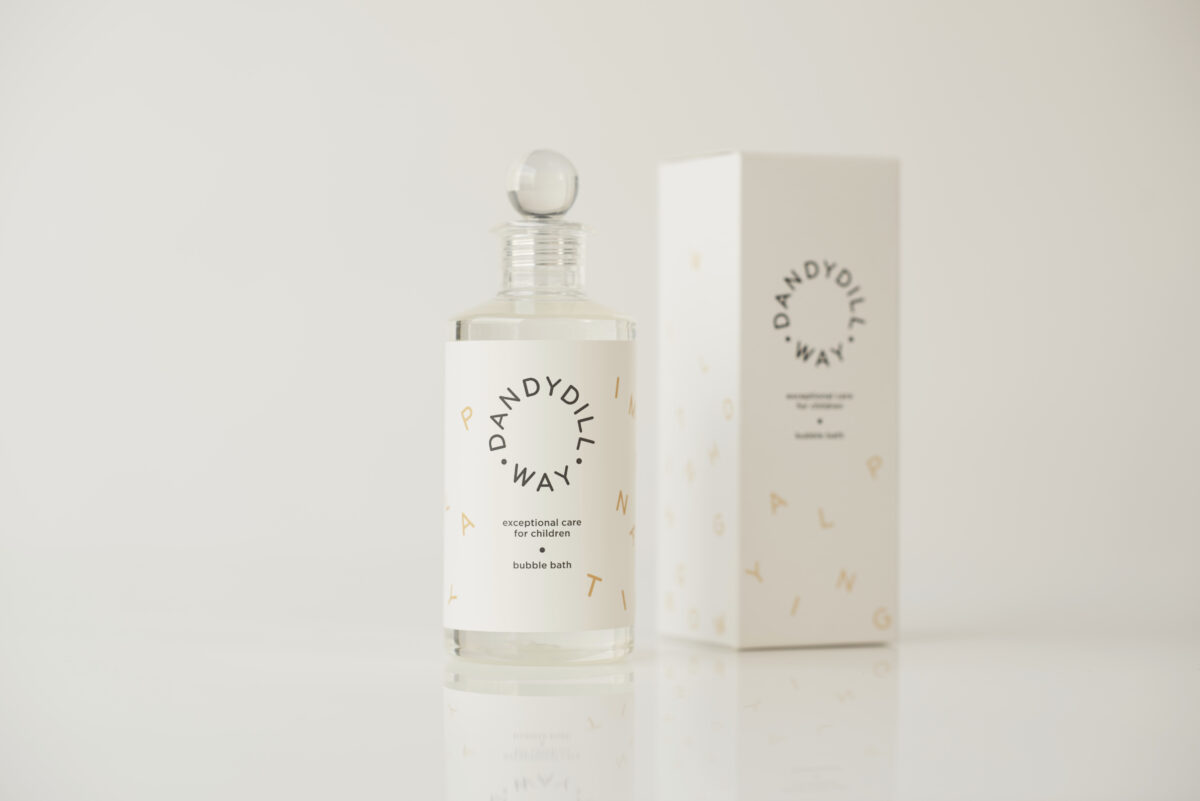 Best Baby Bath/Shower Product – Dandydill Way Luxury Bubble Bath For Children's Sensitive Skin
Every little one loves nothing more than splashing around in a bubble bath and this is perfect for soothing little ones' delicate skin. Their gentle bubble bath carefully cleanses your baby's delicate skin with plant-derived ingredients that soothe and leaves skin clean and soft. Not only does it do good for your kids skin but the bottles look absolutely divine so you won't mind them being displayed around the bathtub alongside the hundreds of bath toys.
Best Baby Shampoo/Conditioner – Baylis and Harding Goodness Kids Watermelon Burst 2 in 1 Conditioning Shampoo
Hair wash days in our household always come with a lot of tantrums and tears but Baylis and Harding make it easier with their gorgeous 2 in 1 conditioning shampoo. With its no-tears formulation and suitable for the most sensitive of skins it doesn't sting your little one's eyes and leaves hair feeling soft and smooth. The amazing watermelon extract smells absolutely divine ( good enough to eat) you will want to just cuddle up with your little one and take the fresh scent in.
Best Baby Tech – Yoto Mini
This is the ultimate travel companion and an amazing alternative to screens whilst out and about and on the go. This amazing little audio device plays audio files using either Yoto Cards or the app and the simple icons on the front bring each tale to life. It is not only a great way to entertain and inspire your little ones' imaginations, but it's also incredible for supporting their speech development. With a huge library to choose from there is something for all the family to listen to together on your next road trip.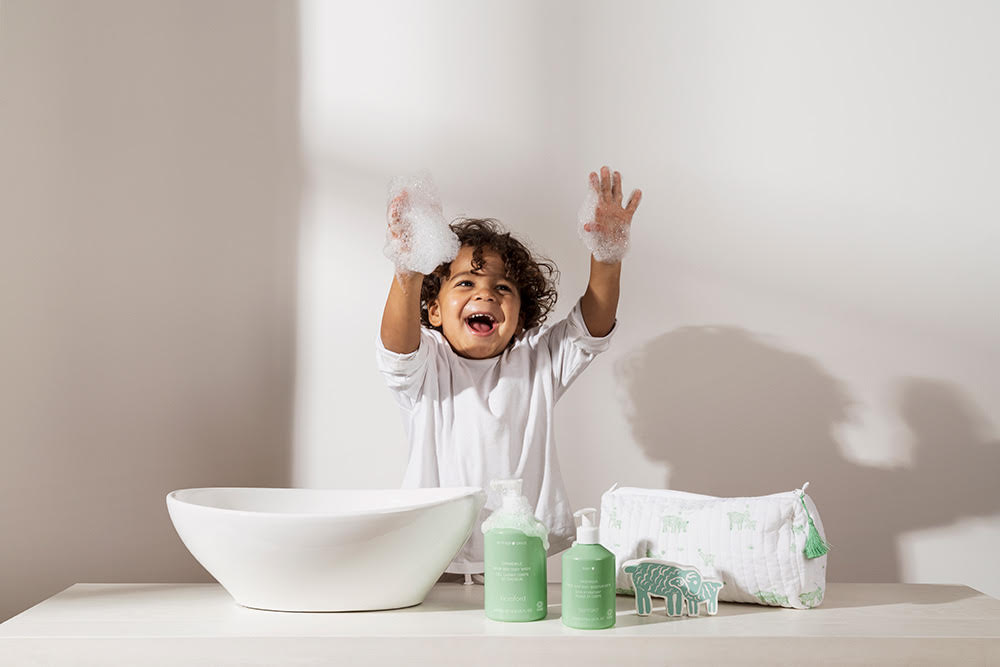 Best Mother & Baby Newcomer Product or Brand – Bamford Baby
As big fans of Bamford, we were so excited to learn that Bamford were launching a baby range. This gorgeous natural collection for both mother and baby features products for bathing and bedtime. We just love the Camomile Body Powder which is talc-free and feels very gentle on your little one's skin and the light fragrance will leave you wanting to smell your little baby's bottom. The Lifestyle range is also totally adorable with everything you need from muslins and robes to bibs in the sweetest lamb motif aptly named clover!
Best Pregnancy Must-Have – Little Butterfly London
Loved by the press, retailers and consumers, Little Butterfly London has launched into the market with some incredible baby and mother products. 100% natural, certified organic and vegan, this brand makes sure that each of its unique products adhere to its high standard of skincare. We especially love the Mummy's Pamper & Beauty gift box that makes the most wonderful gift for pregnant friends, or a self-care treat for yourself.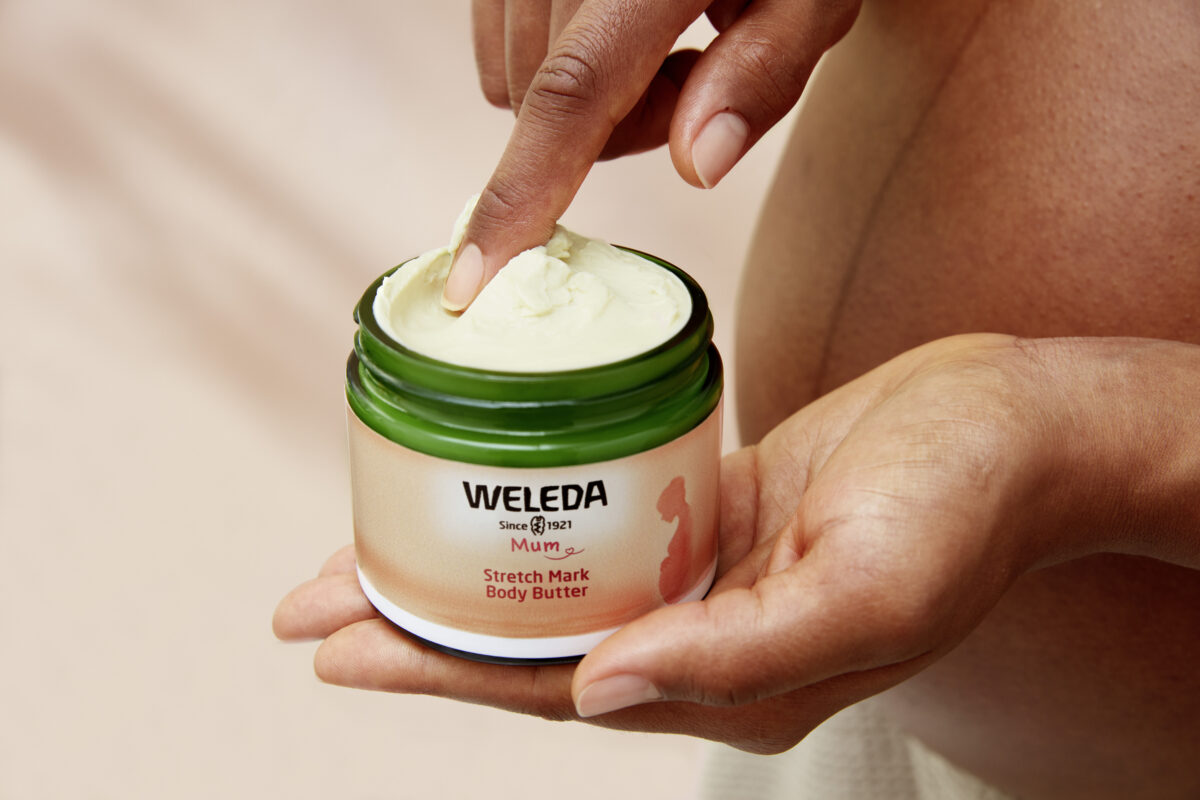 Best Pregnancy-Safe Skincare Brand – Weleda
Weleda has been growing plants organically and creating natural health and well-being products for over 100 years – that is no mean feat and just one of the reasons that Weleda has earned its place as our pregnancy go-to brand. From nipple balm to perineal massage oil and stretch mark body butter, Weleda will support your skin all the way from conception to 4th trimester and beyond.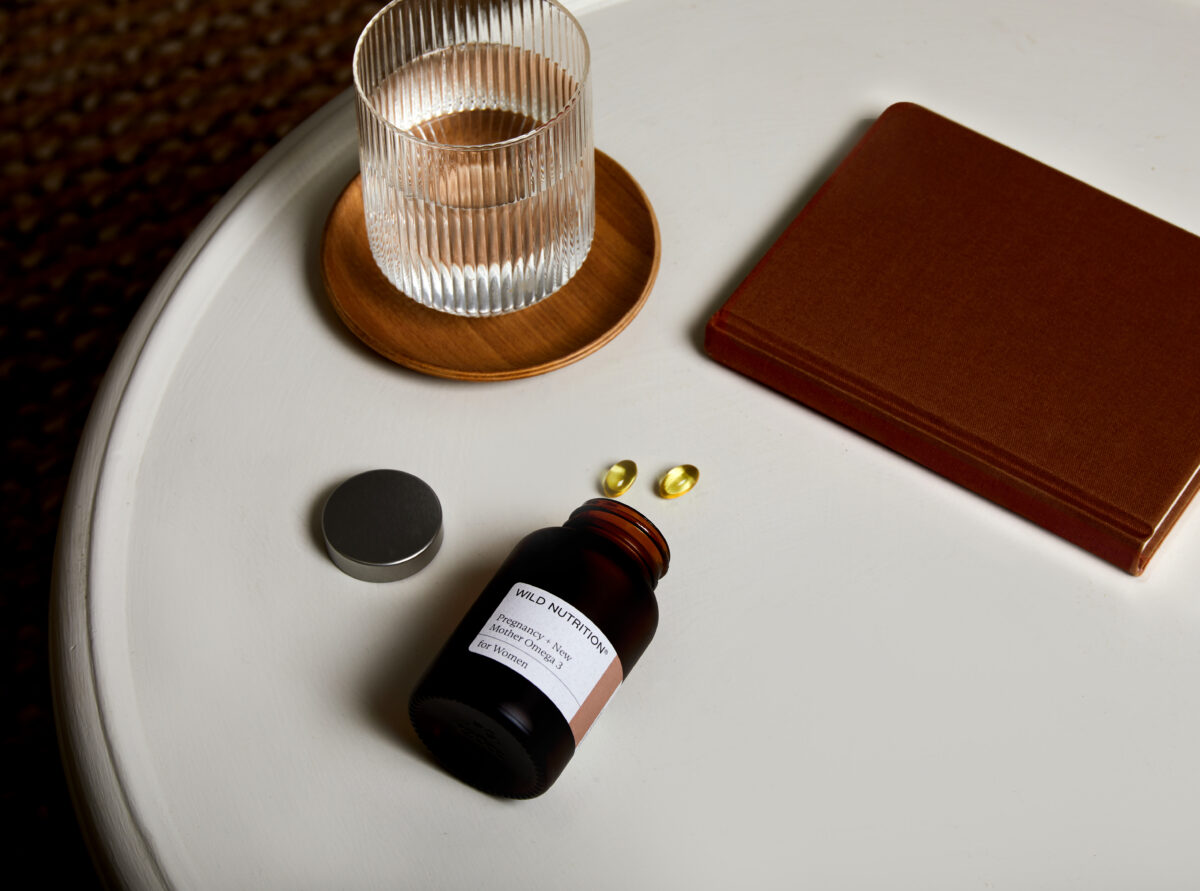 Best-Prenatal Vitamins – Wild Nutrition
Masters in supplementation, Wild Nutrition, offer the very best in comprehensive prenatal vitamins. Working with their Head of Nutrition they offer a unique trio of supplements designed to nourish your mind and body as well as support your baby's development throughout all four trimesters of your pregnancy journey. Including Pregnancy Biotic – a blend of four probiotic strains specifically formulated to support both mother and baby, it provides 30 billion CFU (colony-forming unit – which estimates the number of microbial cells that are able to multiply) per daily dose, which is amazing.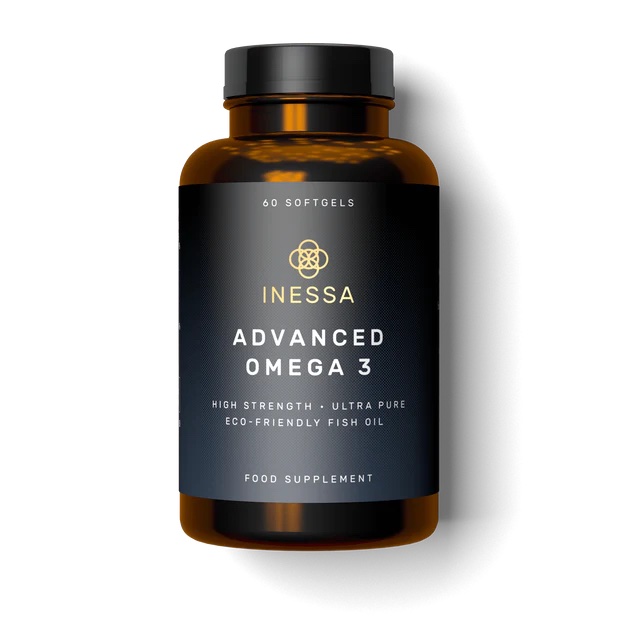 Best Omega 3 – Inessa Advanced Omega 3 Fish Oil
Founded by Nutritional Therapist, Liza Marogy, Inessa was born out of a desire to create clinical grade supplements at high-street prices that remove the fuss out of taking several different supplement combinations. Their Advanced Omega 3 Fish Oil uses sustainably sourced, premium quality fish oil, at clinical doses and in highly bioavailable natural triglycerides.
Best For Stretch Marks – Science of Skin
Committed to developing skin care solutions that achieve visible results, Science of Skin, uses constant testing and research to create products that deliver solutions to skin issues such as scarring. Their Stretch Mark Defence was created especially for mums-to-be, using a super hydrating anti-stretch mark formula that sprays onto the skin. There is no added scent and it is incredibly soothing on dry, tort skin.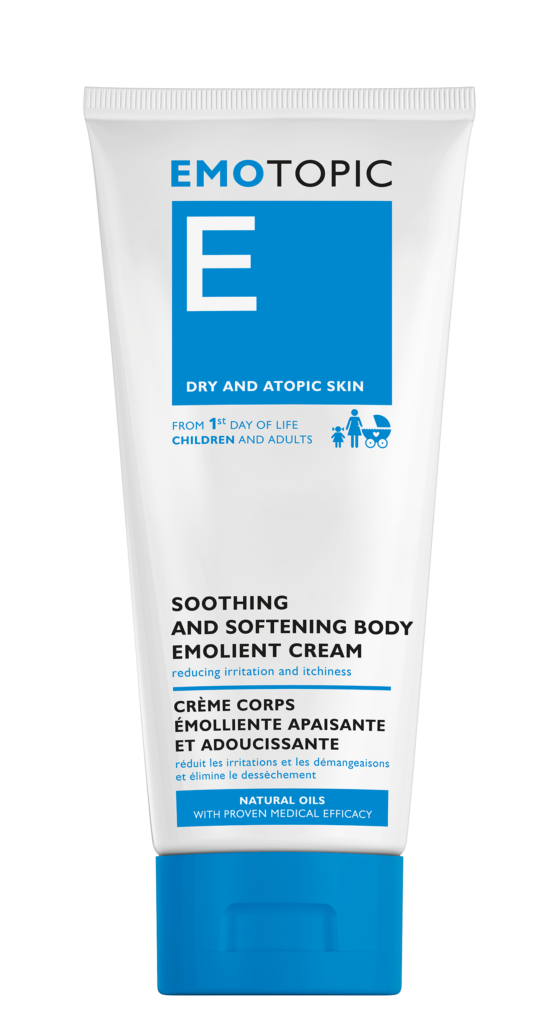 Best Body Lotion – Pharmaceris Emotopic Soothing and Softening Body Emollient
Designed to be used from the first day of life, Emotopic Soothing and Softening Body Emollient is as brilliant for babies and kids as it is for adults. It sinks in beautifully into the skin leaving no slimy residue at all and works away, using clinically proven natural oils, to relieve the skin of any dryness, itchiness and irritation. It has become a family staple – we use it on everything from my eldest son's eczema to my youngest's dry skin patches on his legs and my skin also. Packed with hemp oil, canola oil, avocado oil, vitamin E and Omega acids this product has become a firm fave.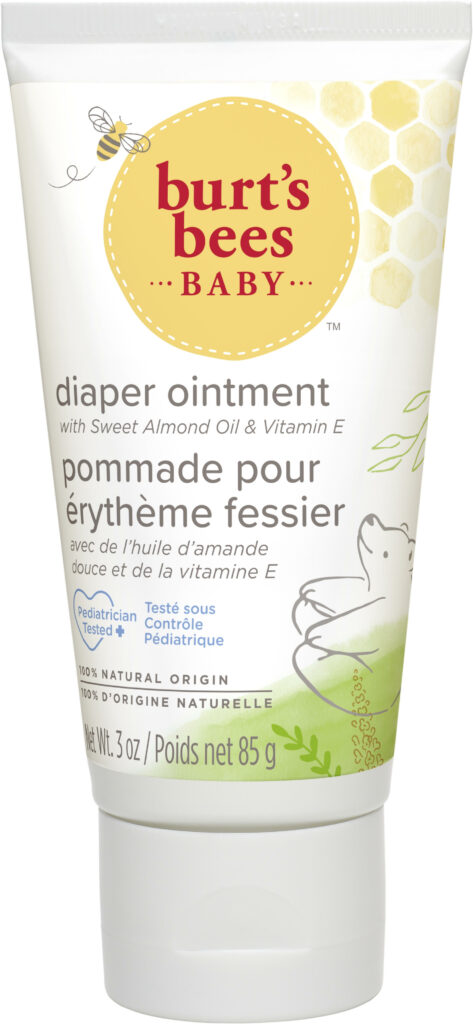 Best Nappy Cream – Burt's Bees Diaper Ointment
Burt's Bees has been in the baby business for a long time and everyone I know who tries their Diaper Ointment swears by it. It is 100% natural, helping to soothe your baby's bottom without any harsh or nasty chemicals. It also smells so lovely. Fun fact: this product also went viral as a substitute for lipbalm!
Best Nipple Cream – Weleda Nipple Balm
Sore nipples can honestly break you when you are a new mum, which is why I was delighted to find Weleda's Nipple Balm. Created by midwives and pharmacists, Weleda's nipple balm provides instant care as well as protection for sore, chaffed nipples. Ingredients are 100% natural and the organic calendula in it is what allows nipples to heal so quickly with it. It is entirely safe for babies and smells yummy. Now my babies have got older and are no longer breastfeeding, this nipple balm has also saved my nips on numerous occasions after I have run out in the cold and experienced severe chafing – even frostbite once! It's a lifesaver.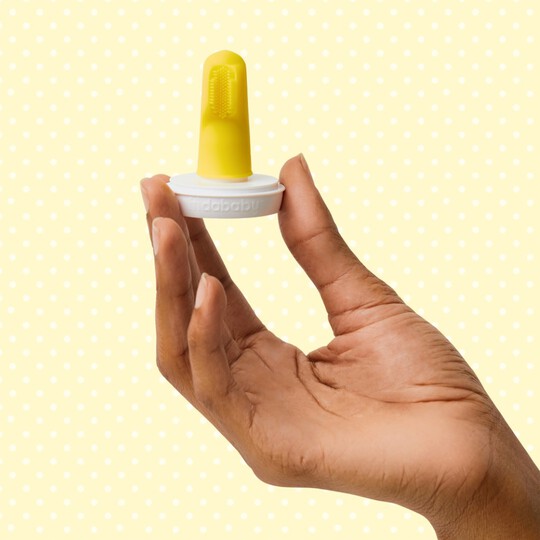 Best Teething Product – SmileFrida the Finger Toothbrush
Not only will this product clean your baby's gums and new teeth but it is also ideal for when they are teething as your little one will love the sensation of you rubbing their gums with it. The triple-angled brush head will gently massage their gums giving them light relief from the discomfort of teething and the double-sided silicon brush will protect your finger when the baby decides to chomp down on it.
Best Supplement Brand for Kids – BetterYou
They've won before and they're winning again – when it comes to supplements for your kids nowhere does it better than BetterYou. Still obsessed with the Madeleine Shaw range, I am yet to find a multivitamin for children that beats it. Containing seven key nutrients to support children's growth and cognitive development, the kids have their daily spray of this before they head off to school. And the delicious raspberry flavour means it's a fuss-free affair. But it's not only us at Hip & Healthy who love it, 81% of Mumsnet users asked would recommend this product.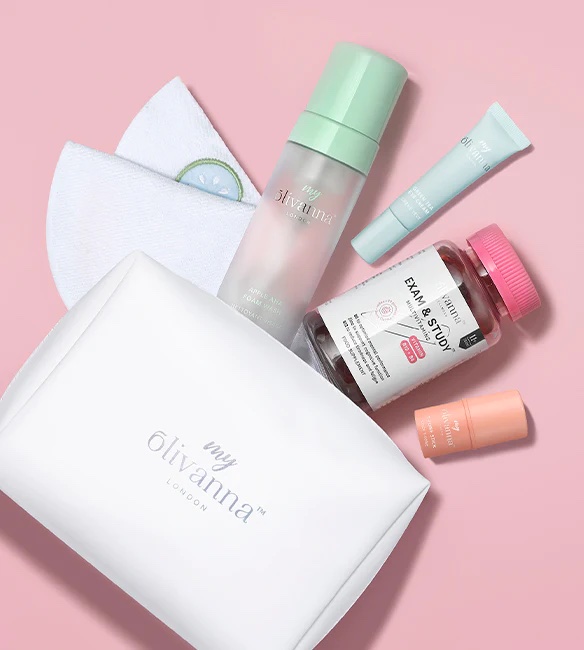 Best Skincare for Kids + Tweens – My Olivanna
UK-based Skincare brand, Olivanna has a whole range dedicated to young skin. Suitable for skin ages 11+ the brand focuses on helping young adults and tweens transition their skincare through what can be a really tricky period. Their Skin 101 Kit is brilliantly put together in a sweet pink pouch and contains their Pineapple Milky Cleanser, Strawberry Seed Oil Moisturiser and T-Zone Stick as well as a heart-shaped konjac sponge and a quartz roller to boost relaxation.
Best For Sleep – SNOO Smart Sleeper Baby Cot
Labelled and known as the safest baby cot on the market, everyone who has used a Snoo Smart Sleeper absolutely raves about it. Created by author and baby sleep expert Dr. Harvey Karp, this cot was created to help aid baby's sleep in ways you can only dream of. It not only automatically responds to your baby's fussing but also naturally sleep trains by combining motion and sound to mimic the womb helping baby to relax into a lovely sleep.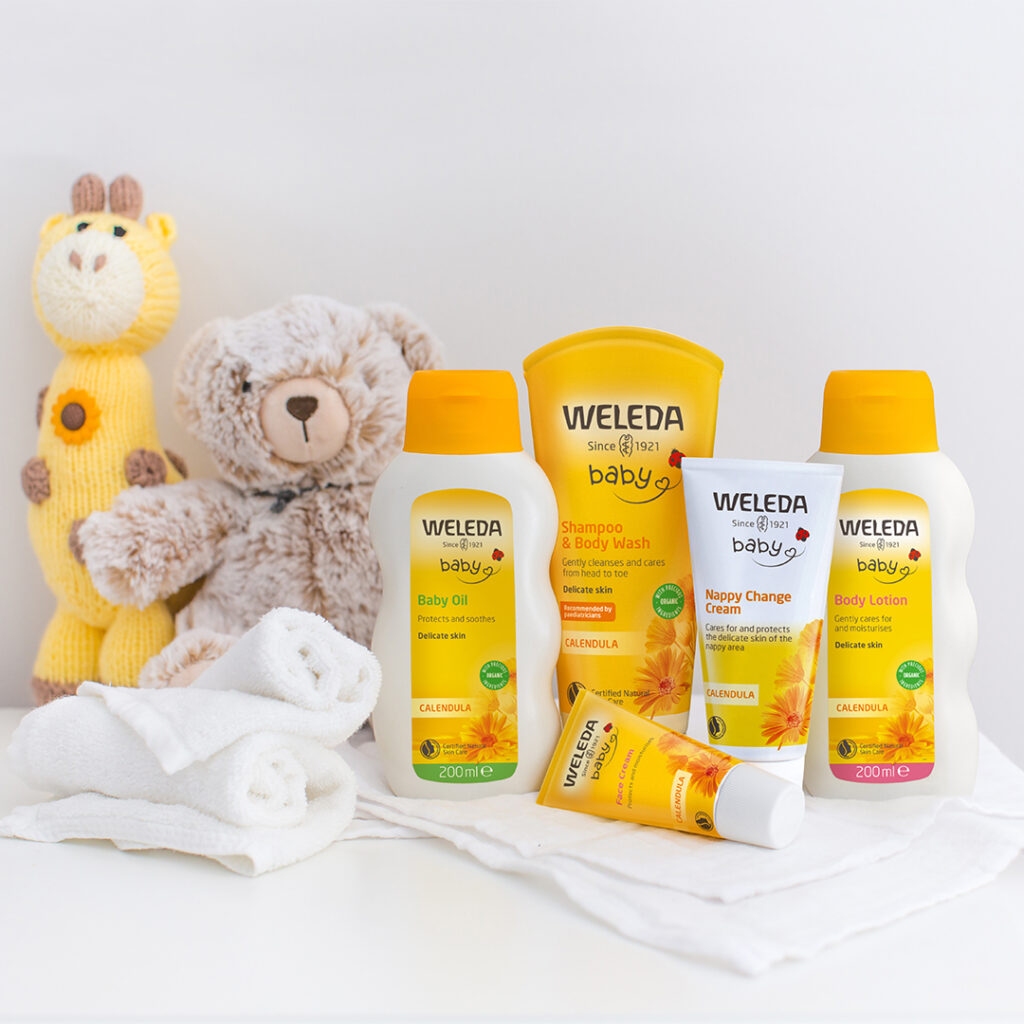 Best Natural Baby Brand – Weleda
Offering a comprehensive range of entirely natural mother and baby products, we love Weleda for all the thought and care that goes into their products. Each product has been researched and designed in conjunction with midwives and pharmacists to ensure that customers experience amazing results. Their team are also on hand 24/7 to discuss any questions you may have with regard to your products and how suitable they are for your particular baby's needs. Taking you from bump, to birth and beyond you are in safe hands with Weleda.