Keeping up with the beauty world is no easy feat, but thanks to our Best Beauty Buys roundup, you can keep your finger on the pulse of what's hot in the world of skincare, makeup, body care and beyond. For December's Best Beauty Buys, expect hydrating hand heroes, top skincare tools, and the perfect picks for last-minute Christmas gifts, as tried and tested by our resident beauty expert, Frankie.
Klorane Aquatic Mint Dry Shampoo – £9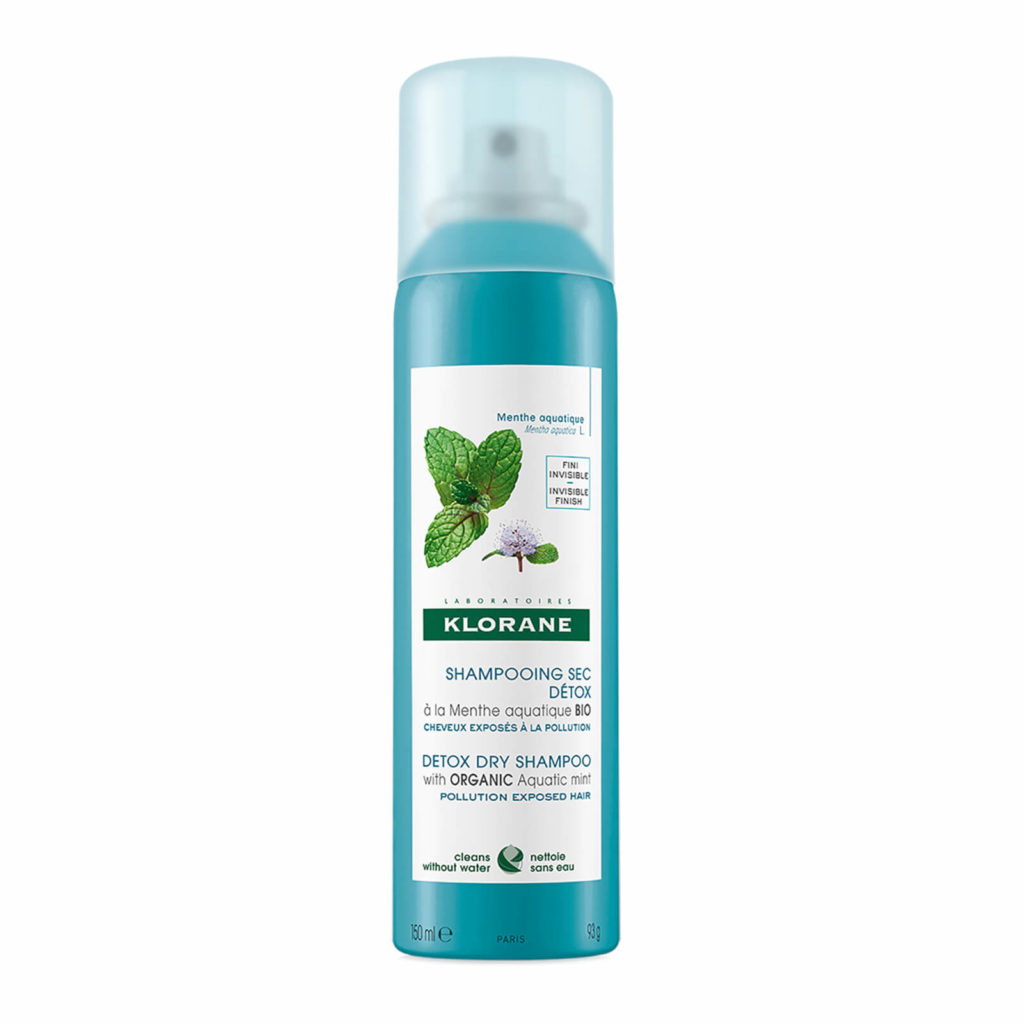 Lockdowns, salon closures, and days spent lying on the sofa binge watching The Crown (guilty) can wreak havoc on our hair, which is why it's time to switch up your dry shampoo for one that doesn't stress out your scalp or leave locks dry and damaged. Our top pick? Klorane's new dry shampoo with organic aquatic mint, which not only revives locks and sees you through between washes but does so while removing harmful pollution particles and protecting against damage with high levels of antioxidants. Pollution can weigh hair down and make it smell not so fresh (no thanks), can dry out locks, cause build-up on the scalp, and also lead to hair loss and even scalp ageing. But with this hair hero, you'll have fresh, fabulous hair – sans white residue and damage – in a flash.
Quantum Botanika Face and Scalp Massage Roller – £34
Before you go thinking we're recommending some weird medieval torture device for your face, know that what you're actually looking at are magnetic massage rollers that do everything from boosting collagen production to reducing the appearance of cellulite. Bet we've got your attention now… Created by Nataliya Robinson, a.k.a. the "The Skin Whisperer" and creator of holistic skincare brand Quantum Botanika, these beautifying balls are the secret to younger looking, radiant, smooth and supple skin, and all it takes is just five minutes a day! Simply roll over the skin with gentle pressure and let them work their beauty-boosting magic.
Green People One Balm – £20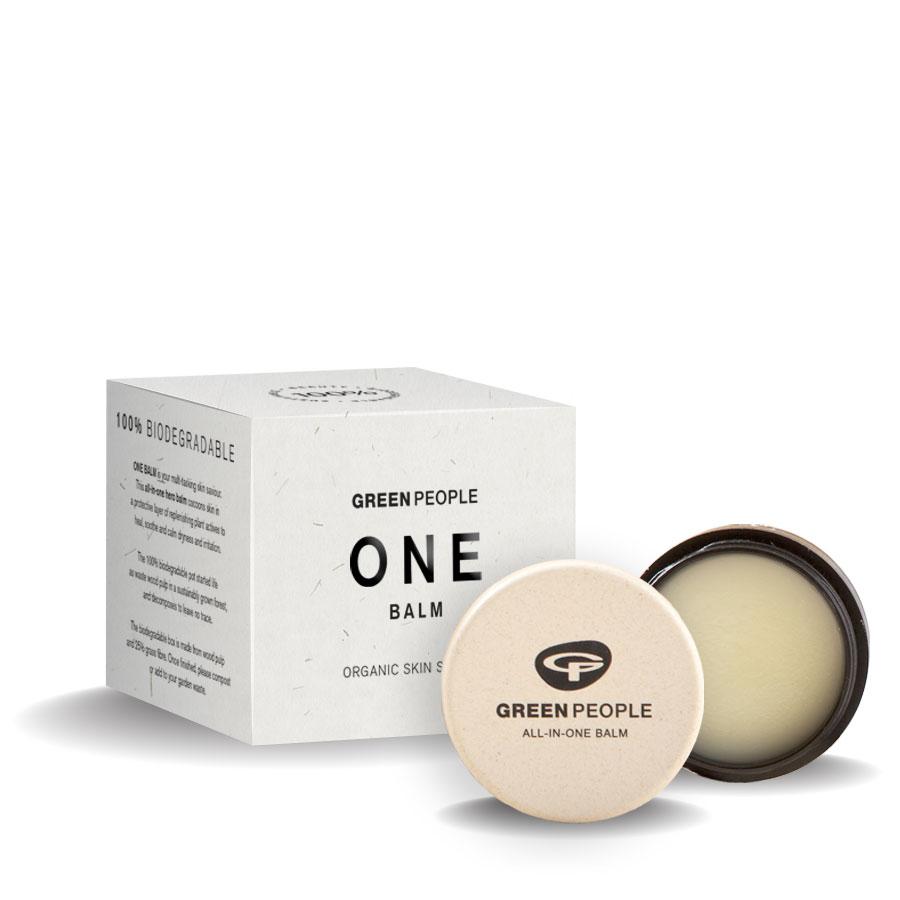 If you're after the ultimate multi-tasking balm that literally does it all when it comes to caring for your skin and the planet, then Green People's amazing new 'One Balm' is for you. Certified organic? Check. Cruelty-free? Check. Eco-friendly and zero-waste? Double check. Housed in the UK's first-ever biodegradable pot – made from wood and plant polymers that naturally degrade in soil after use – it also uses sustainable, ethically equal ingredients from the Himba tribe, protecting and supporting ancient traditions and ways of life. Packed full of plant actives, including myrrh, frankincense, rosehip, and pomegranate, it can be used to soothe dry skin and cracked heels, to soften cuticles and lips, or anywhere in need of some TLC.
Bamford Christmas Cracker – £28
If you're after a cracking stocking filler (sorry, we couldn't resist) then Bamford's limited-edition Christmas offering is sure to delight. Full of best-selling beauty buys to pamper your loved ones from top to toe, there's the reviving 'Botanic Bath Salts' with Epsom and sea salts to soothe the senses and detoxify, a gorgeously fragrant 'Geranium Hand & Body Wash', and a 'One Morning' body splash bursting with notes of jasmine, vanilla, musk, and patchouli. The only problem? You'll be tempted to keep one for yourself, so be sure to get an extra (or two)…
Yope Fig Tree Liquid Hand Soap – £6.75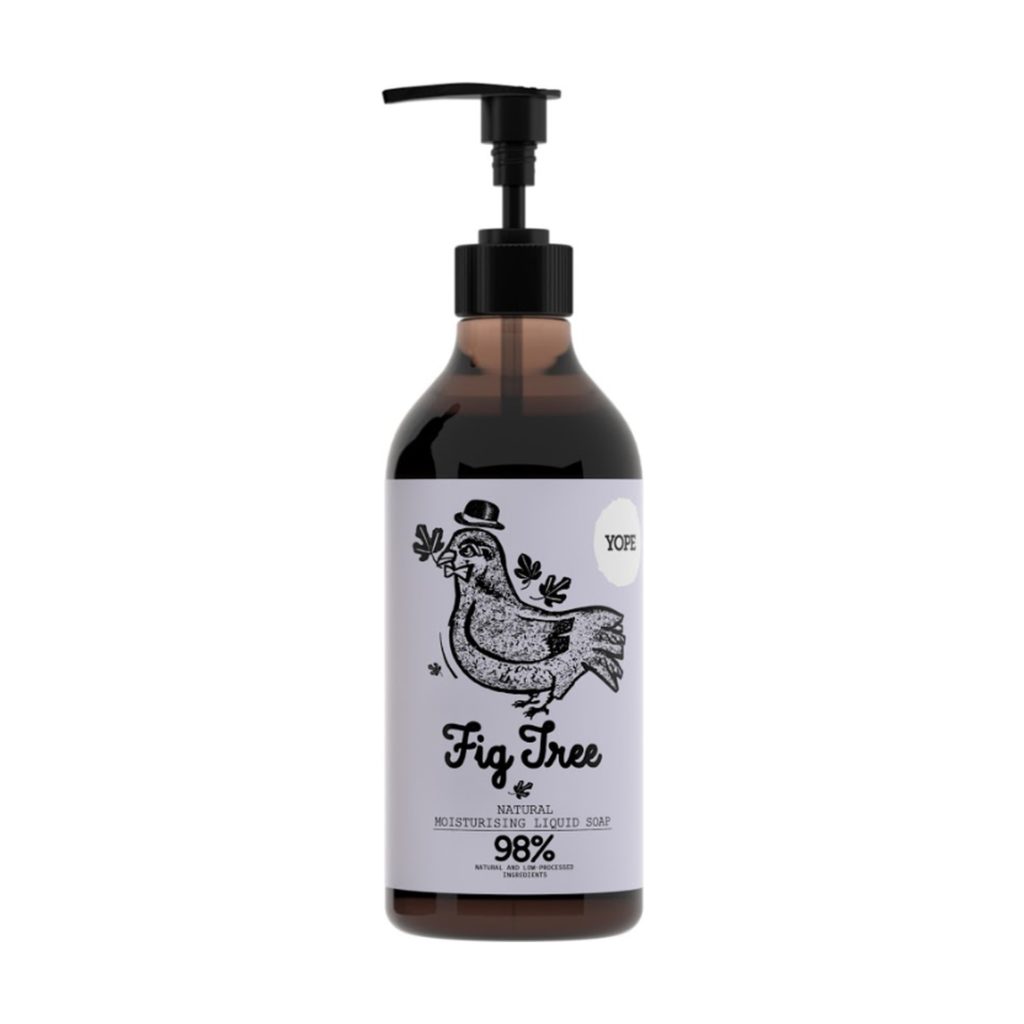 We're all still washing our hands like crazy and getting through soap like nobody's business, which is why we're stocking up on Yope's heavenly hand heroes to see us through our pandemic-proofing routines. Shunning harsh sulfates and chemical nasties in favour of eco-friendly cleansers, botanical extracts, plant-based moisturisers and soothing vitamins, this 98% natural fig-filled liquid soap gently cleanses mitts whilst soothing, speeding healing and regeneration. All whilst imparting a fresh and juicy figgy scent. Sublime.
Burt's Bees Almond & Milk Hand Cream – £10.99
And what better way to ensure happy, healthy hands after all that washing than with a rich and hydrating cream? Especially when Burt's Bees relaunches its iconic 'Almond & Milk Hand Cream' with a new formula that's better than ever – something we didn't think possible. Decadently rich and creamy, it nourishes and soothes hands with a hydrating blend of vitamin E, beeswax, and sweet almond oil – revitalising and conditioning even the driest of mitts for up to 24 hours. You – and your hands – will be instantly hooked.
Pai System D Cooling Eye Serum – £39
Puffy peepers and tired eyes are never a good look, which is why we're stocking up on Pai's super new eye essential to see us through the festive season and beyond. An incredibly gentle and soothing serum that packs a powerful punch, its cooling, light-weight gel formula is crammed full of moisturising ceramides, hyaluronic acid, and anti-inflammatory and antioxidant-rich Schisandra extract to protect the delicate eye area while loading it with hydration, refining tone, and reducing redness and flare-ups. It's so good that it instantly sold out, so be sure to move – fast!
Tropic 'Glow' Your Best Skin Bauble – £28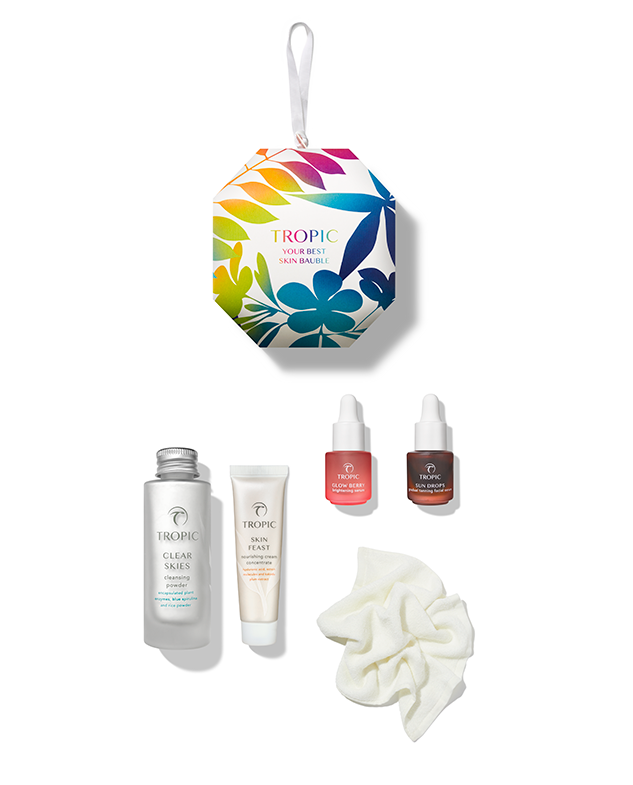 Give the gift of glowing skin with Tropic's beauty baubles. Part of the brand's new gifting collection – a different spin from its usual extravagant festive offering – this year it's all about celebrating the little things in life. Those small treats that allow us to focus on ourselves. This was captured in the form of 10 gift collections cooked up in Tropic's Surrey beauty kitchen, and while we love them all, we're hoping Santa brings us this glow-getting bauble. Full of everything you need to get your glow on this season, there's a 'Glow Berry' brightening serum, 'Clear Skies' cleansing powder, bamboo face cloth, facial tanning drops, and a nourishing 'Skin Feast cream concentrate to ensure you look your very best, even after one too many glasses of bubbles…
Manicurist Green Flash Gift Set – £85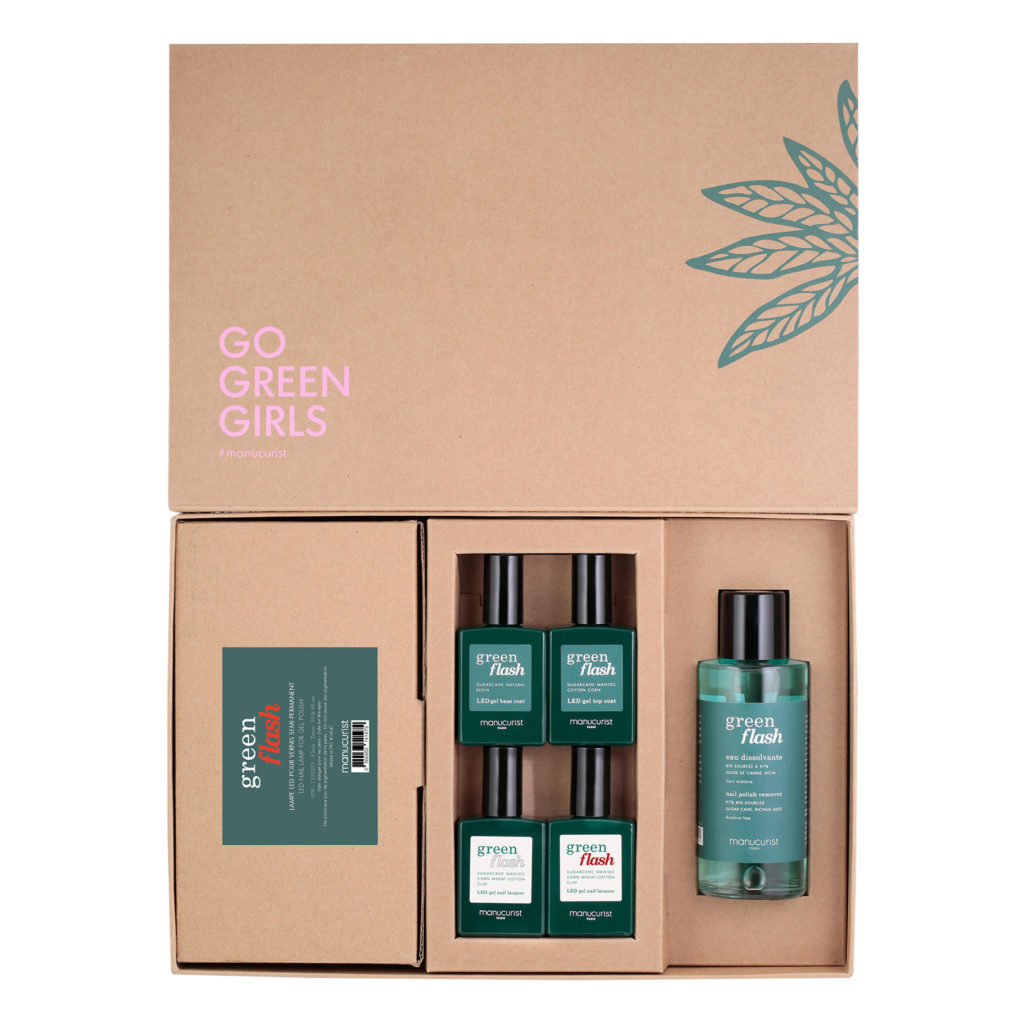 DIY manis and at-home nail treatments are all the rage right now, so if this year's lockdowns have inspired you to treat your talons yourself, it's time you invested in Manicurist's new 'Green Flash' gel colours. Offering the world's first bio-based, semi-permanent gel formulas, Manicurist is making its mission to be 100% green – changing the nail game one pretty polish at a time. Formulas are plant-based, vegan, and cruelty-free, made without chemical nasties, and packaging is 100% recyclable, compostable and water-soluble. This comprehensive kit has everything you need to get you started, including an 84% bio-based base coat, 60.5% bio-based topcoat, two colours of your choice, a 97% bio-based polish remover, and an 18W pro lamp to give you salon-worthy results at home. Even better? You can use normal remover, and you'll have long-lasting, chip-free colour that won't damage your nails – or the planet.
Q+A Liquorice Lip Oil – £5.50
What's better than 100% vegan, cruelty-free, natural lip oil that moisturises, firms, and plumps your pout? One that comes in a fun and festive cracker, of course! Thanks to Q+A's Christmas collection, one of our all-time favourite lip lovers now comes complete with a cute cracker designed by illustrator Jessica Patel. Rich in liquorice root, soybean extract, and prickle pear seed oil, it loads lips with essential fatty acids and vitamins to boost collagen production, soothe, and moisturise, Just in time for that mistletoe…
L'Abu Skin Intense Mineral Clay Face Mask – £18
If all those mince pies and Lindor balls are starting to have an impact on your skin (it is Christmas after all), then you need to invest in a deep-cleansing mask that works deep into pores to draw out impurities. That's why we're making L'Abu Skin's 'Intense Mineral Clay Face Mask' our must-have when it comes to clear complexions and smooth, radiant skin. Created by mother-daughter duo Netta and Hayley Hubball, whose aim was to bring uncomplicated, salon-grade, vegan, organic skincare to the market, it uses mineral-rich clay and fruit and plant extracts to refine pores, decongest skin, and restore its natural, radiant glow in just 20 minutes. Pass the pies, please.
The Big Bridal Beauty Box – £50
"This year has been tough on all of us, but I've really felt for my brides. Planning a wedding can be a stressful time without a global pandemic, and I know a lot of brides and their families put extraordinary amounts of time and effort into creating the best day", explains makeup artist Hannah Martin. "So, my friends at The Bridal Beauty Festival (which we also had to reschedule) and I have created the unlimited bridal pamper package for all those brides whose day is yet to come or has been but want a little treat to keep some of the wedding magic alive". Crammed full of products (24 to be exact) worth a whopping £250, this beautifying bridal box contains everything from luscious lip glosses, reviving eye creams, soothing bath salts, body-boosting dry shampoos, and luxurious cleansing balms from the likes of Clarins, Living Proof, Bobbi Brown, and Emma Hardie. Bride-to-be or not, this is one limited-edition offering not to be missed!
words by Frankie Rozwadowska