Just like our personalities, our skin is unique to each and every one of us. This means that whilst one person's skin may thrive off a certain skincare routine, another person's skin will react the complete opposite! Getting your skincare spot on often comes with a lot of trial, error and money down the drain, which is why more and more brands are offering a tailored skincare service that really hits the nail on the head when it comes to your own skincare concerns. One brand we've recently stumbled across Wǒ, the all-inclusive skincare solution that embraces and understands what makes you and your skin unique.
Who are they?
Wǒ is a cutting edge skincare brand that uses an innovative skin diagnostic to work out what will best suit your skin type. Taking inspiration from ancient Eastern philosophy, Wǒ's ethos is based on self-improvement and balance to create innovative skincare that doesn't put people into boxes but celebrates our differences. Backed by skin science, Wǒ's team of skin biology specialists have decoded the latest scientific research to create a comprehensive skin diagnostic algorithm. By identifying your skin characteristics and assessing your skin health, Wǒ provides a personal skin profile report plus a list of tailored-to-you skincare solutions for every single user. 
Why are they different?
Not only is the skin diagnostic a unique process that not many other skincare brands consider, but the team behind Wǒ also takes your lifestyle habits into account, as well as the factors that contribute to your skin's shifting needs. There are a list of things that you may not first think of when it comes to your skin but have a huge impact, including your age, ethnicity, heritage and environmental factors. Wǒ is one step ahead of the game and takes your future into consideration when carefully selecting the magic skincare formula for you.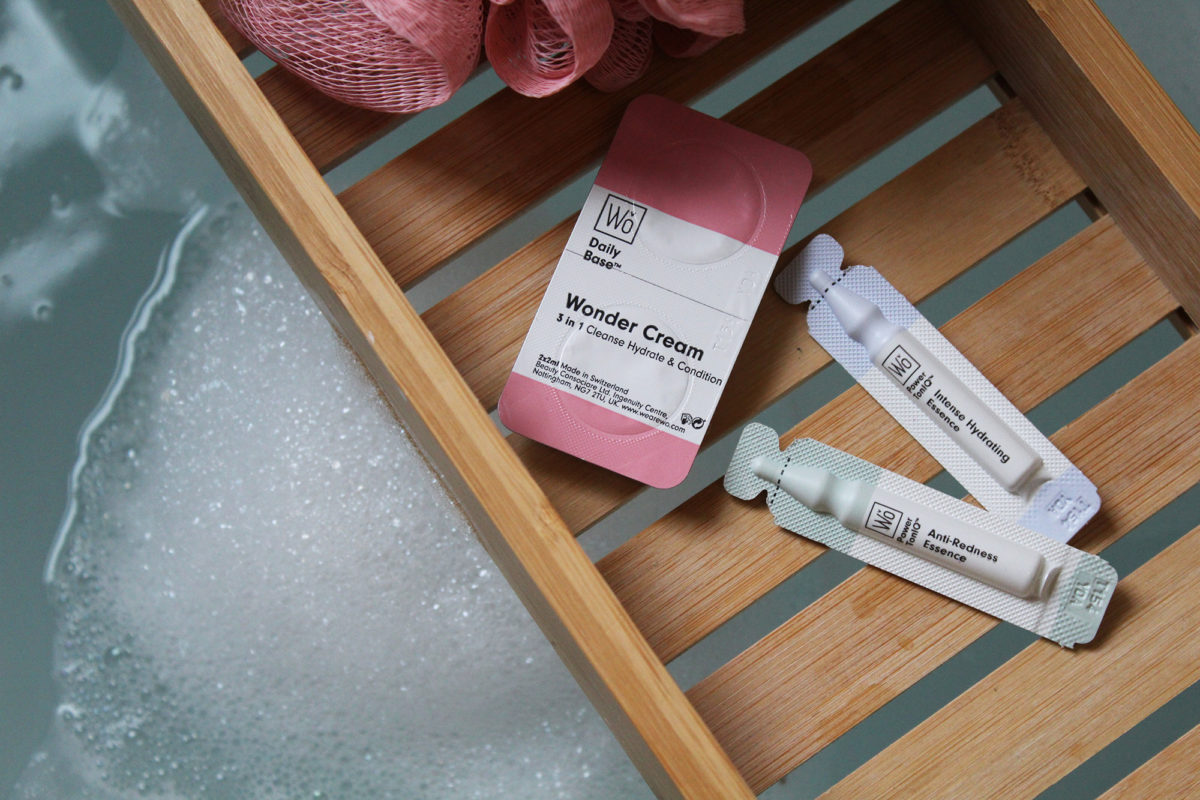 What's in the range?
Wǒ's holy grail product is Daily Base™, the 3-in-1 multi-functional formulas to cleanse, hydrate and condition. Designed to replace your daily makeup remover, cleanser and moisturiser, the Daily Base™ is a simple one-step solution that takes care of your skin's needs. Once you've completed your diagnostic, they'll recommend the best Daily Base™ for your skin type. The Power TonIQ™ formulas contain a powerful blend of high-performance ingredients concentrated into one targeted beauty essence. This is a super active product that Wǒ will only recommend if your results indicate it'll benefit your skin.
Why we love it?
We've all had a bad experience of trying out a new product for the first time and waking up with redness or irritation…it's not fun and it's a waste of money! Wǒ takes the error out of 'trial and error' by getting it spot on the first time round. Another thing we love about this brand is that you learn so much about your skin type as the results give you an insight into your skin's unique needs.
Empowering you to take an active and holistic approach to your wellness routine with a skincare solution that evolves and adapts with you, Wǒ is the pioneering the future of the skincare market. A brand that takes your unique needs seriously, you're guaranteed to love the results you will see and feel.
---
READ MORE
---