In three words, DAN's Fitness is…
Happy, high-energy dance-based workout
Who is it for?
People who are looking to channel their inner Shakira/South American goddess with bootie shaking sass, whilst doing a great whole-body workout that will make you drip with sweat, burn calories, boost feel-good endorphins and help you tone-up from top to toe.
Expect a super-fun, high-intensity dance workout of easy to follow energising moves done to uplifting urban Reggaeton music that includes resistance bands and weights to give that extra burn and tone to get your body working hard.
 What makes DAN's different?
DAN'S is a brand new super-chic Latin American inspired dance fitness studio in central London offering dance-based fitness classes that combine upbeat and sexy Latin dance moves with a resistance band and dumbbell training for a cardio workout. Charged by one of three different Latin styles, you feed the energy of dance into an uplifting and strengthening workout and can burn up to 830 calories per class.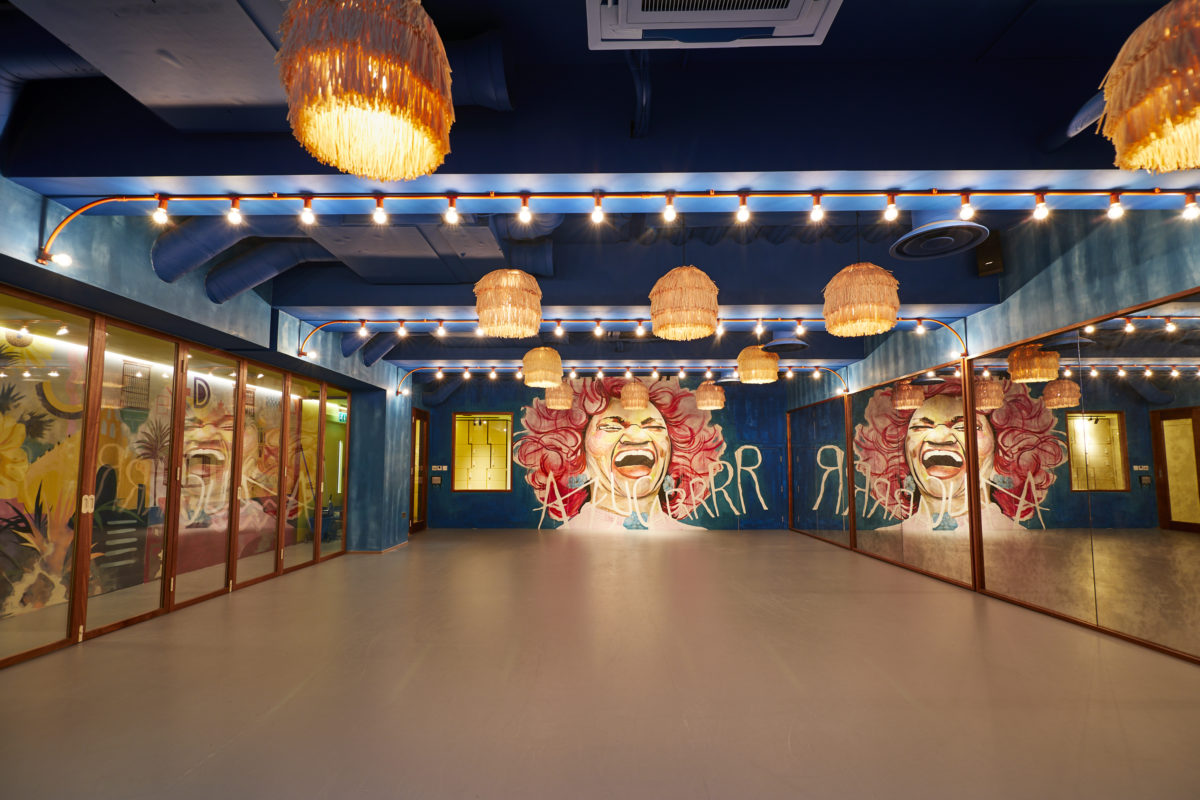 WHY WE LOVE IT
Because dancing is the ultimate feel-good, whole-body workout.
Many regard dancing as something we just do at parties, weddings or nightclubs, and not as a way of working out and staying fit. However, science has proven many reasons why dancing is considered so beneficial for both mental and physical health and overall fitness, this includes: toning muscles, improving balance, strengthening bones, reducing stress hormones, boosting mood, memory and cognitive function and taking care of your cardiovascular health.
Struggling with a dose of the winter blues? Can dancing it away really make you feel more positive and happy? YES, it can. Research has proven that dancing is good for our mental health because it helps to create positive connections with others. A clinical study in the UK found that dancing helped improve the mood of over 300 participants with depression. There's no mood booster more natural than dancing! 
Our favourite features
As well the plush facilities, amazing sound systems and pumping tunes playing throughout your class, DAN's also has an amazing healthy café as part of the studio where you can hang out to get some food and drink before or after a class.  They serve homemade fruit smoothies & juices, organic herbal teas & coffees, luxury dark chocolate bars and lots of delicious pre & post-workout healthy snacks.
Book here.