French toast, I hear you say? Oh yes! Layers of squidgy fluffy and sweet banana toast topped with caramelised pear, with a drizzle of maple and some creamy yoghurt.
INGREDIENTS
For the caramelised pears
3 pears, sliced
1 tsp cinnamon
3 tbsp maple syrup
6 slices bread of choice
375ml plant-based milk
4 tbsp maple syrup
210g self-raising flour
1 tsp baking powder
1 tbsp cinnamon
½ tsp allspice
Pinch of sea salt
1 large ripe banana
3 medjool dates pitted and chopped
Oil, for frying
Other optional toppings
Plant-based yoghurt
Nut butter
Maple syrup
Toasted walnuts
METHOD
Preheat your oven to 180°C.
Add the pears to a baking tray then drizzle with maple and cinnamon. Toss to combine. Bake for approx. 25–30 minutes until soft and caramelised.
In a bowl, whisk together the milk, maple syrup, flour, baking powder, cinnamon, allspice and salt.
Mash up the banana, and add it along with the dates to the mix. Stir well.
Pour some of the batter into a shallow dish (with sides), now add a slice of bread, then lift or flip the bread over to make sure both sides are coated.
Heat a little oil in a large frying pan (medium heat) then add a bread slice and cook for a few minutes per side, until golden brown. Repeat with the other slices.
For a stack of French toast – place the first slice on a plate, spread over peanut butter and then place the next slice on top. Repeat.
Top the third slice with the pears and yoghurt and a sprinkle of nuts and maple. Or you can just serve one slice topped with everything!
Niki's tip – The key to getting a fluffy French toast is making sure the batter is really thick and sticks to the sides of the bread and coats it really well. Encase the bread in the pancake-like batter and watch it fluff up.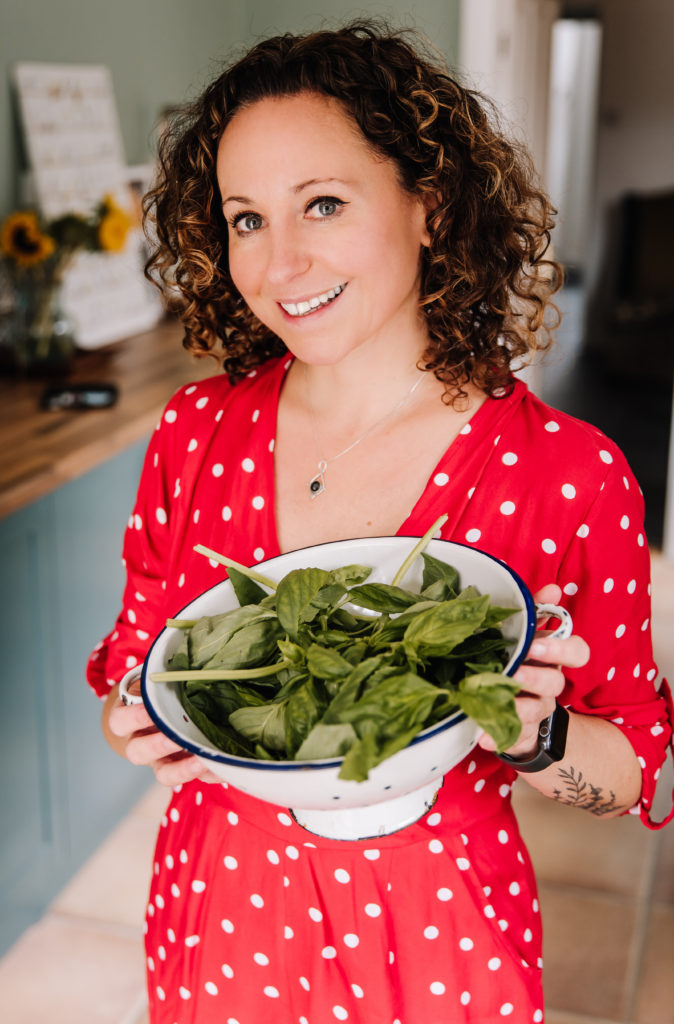 Niki Webster the chef behind RebelRecipes and award-winning cookbook author is launching her third title – My Vegan Year on the 11th November 2021. With a huge focus on seasonality, helpful tips and tricks, how-to-home-grown produce and recipes to make every day a celebration, My Vegan Year is set to be the go-to guide that has a 365 day view for any vegan, vegetarian or those looking to go a little more plant-based.