Plant-based fast food is becoming a thing in London's food scene and it's giving vegans the opportunity to indulge in some classic food comforts they otherwise would have had to avoid. First, we let you in on our secret spots for the best vegan gelato, then we revealed where to find the best vegan burgers and now, we're pulling together our favourite places to get vegan pizza in London! You're welcome!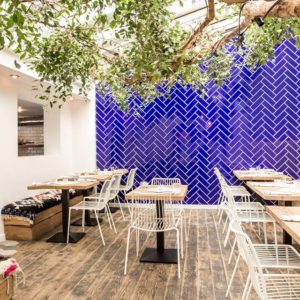 This secret hideaway on Battersea Rise do the most delicious artisan pizzas and they always have at least 2 vegan specials that are just as tasty as the non vegan options. With plenty of options for grilled veggies, toppings like capers and olives and a generous sprinkle of their vegan cheese, these vegan pizzas are seriously mouth-watering.
Hasn't everyone been to a Franco Manca at least once? Known for their tangy sourdough bases, Franco Manca are actually really geared up for vegans. Their best selling pizza is vegan for starters, but if you want to jazz it up they have plenty of veggie toppings and vegan cheese. To make it even better, all their organic and biodynamic wines are vegan too!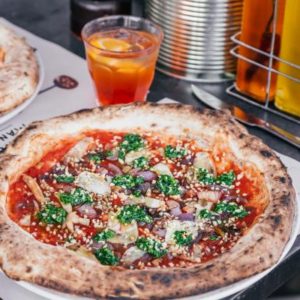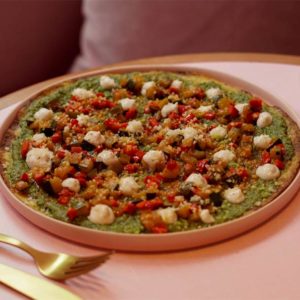 You've probably seen Humble's bubble gum pink interiors on your Instagram feed but did you know this little nook in Chelsea is completely plant-based? Choose from a focaccia base or cauliflower base and get ready to sample some genius topping combos!
If you love nothing more than strolling through a food market on your weekend off then be sure to stop by Little Leaf Pizza at Greenwich Market for some vegan pizza! Our favourite has to be there vegan pesto and vegan cheese combo… it's got melted stringy cheese goodness and that pesto is better than any normal pesto out there!